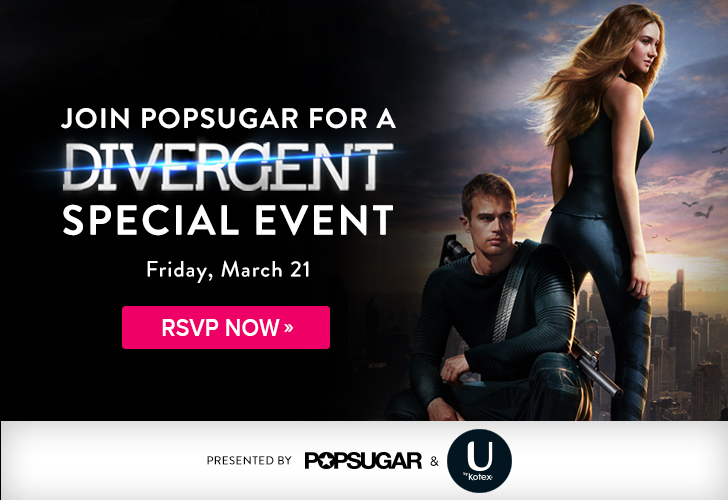 Based on the novel by Veronica Roth comes Divergent, the first film from the bestselling trilogy, starring Shailene Woodley and Theo James. The film, set in the future of a dystopian Chicago, is based on a society composed of five factions, where its members dedicate themselves to the cultivation of a particular virtue.
The film follows Tris Prior (Woodley), who decides to switch factions and discovers harsh truths about her society. As she struggles to find herself, Tris tests her courage and her strength in ways she never thought possible — while also striking up an unexpected romance.
POPSUGAR is offering you and a girlfriend the opportunity to see the film on opening day!
Join us Friday, March 21, at 5:30 p.m. at Lucky Strike in Chicago for cocktails and appetizers with a private POPSUGAR screening of Divergent to immediately follow at 7 p.m. at the AMC River East 21. Be sure to click here to RSVP, and hurry — seats are limited! We can't wait to see you there.
Please note that both you and your guest must be 21+ to attend the cocktail reception.