Peter Hermann Interview About Younger Season 6
Peter Hermann Gushes About Working With the "Winsome" Sutton Foster on Younger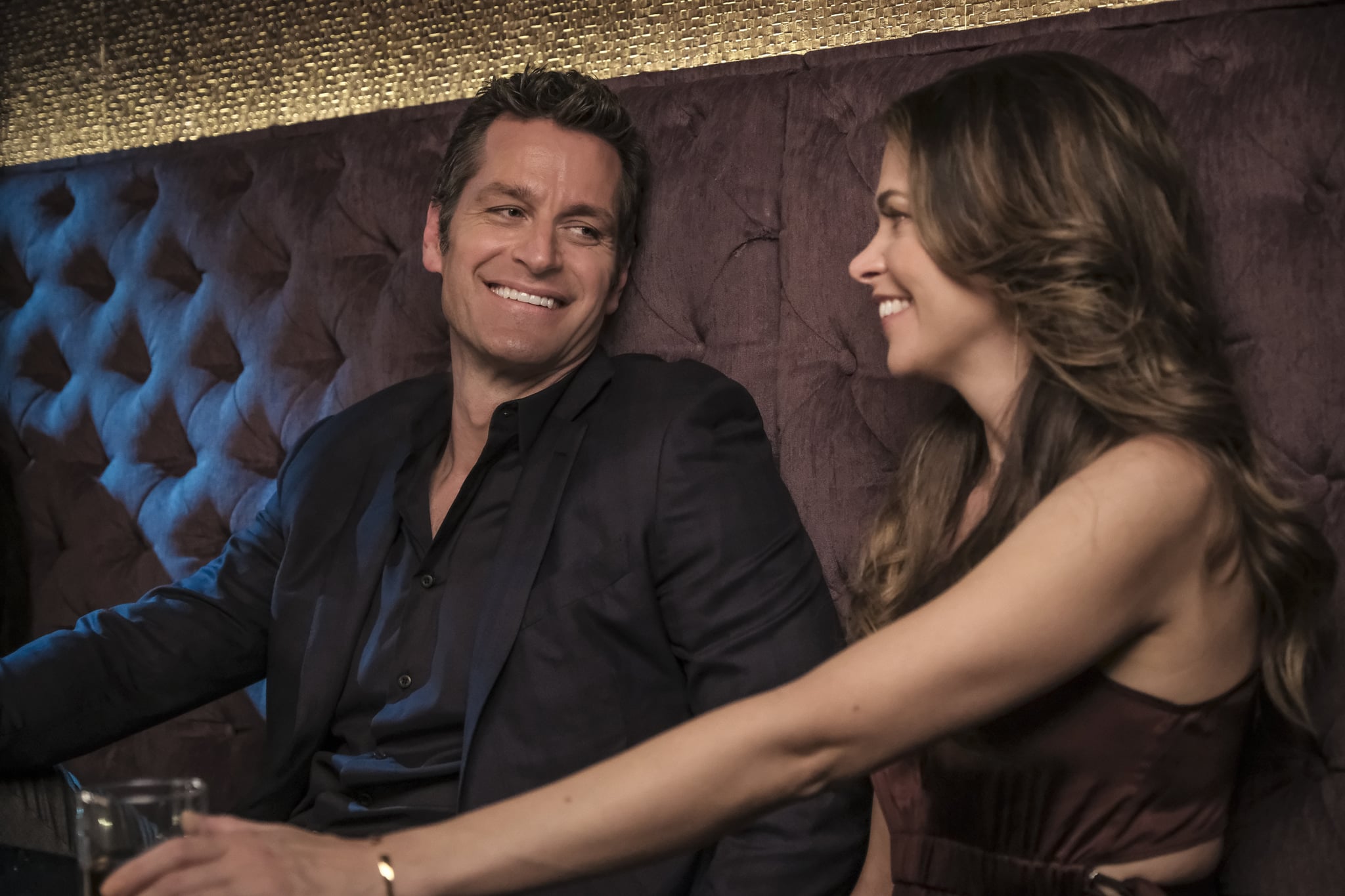 Image Source: TV Land
For the past five seasons, Charles and Liza's will-they-won't-they romance on Younger has driven fans crazy. After officially coming out as a couple last season, the former colleagues reach another milestone in their relationship when they share "I love yous" during the season six premiere. Well, in Liza's case, it's more like "blurt out" as she accidentally tells Charles her true feelings when she's leaving for work. Classic, Liza!
"I thought it was so beautiful the way the writers constructed it," Peter Hermann told me about Liza's "I love you" moment. "It almost happens without thinking, which in a sense is the most beautiful way to hear from someone for the first time that they love you, because there's such an honesty about it. If it doesn't come out as part of this endless decision about 'do I say this, do I not say this?' It just came out so organically out of her."
Although Liza and Charles have said the "L" word, Hermann admitted that it won't be all sunshine and rainbows for them this season. "The reason it's fun to play is because you get to see and you get to play these two adults in a relationship and everything that that means," he said. "Adult humans, that species in relationships are complicated. We're complicated. We have to think about what we want to let go of, what we want to hang onto, what we want to give up, what we're willing to be totally honest about. In any relationship, there are things to work through and that's where we reveal ourselves as people. That's where the two of them are revealed as characters and as partners and that's why they're interesting to watch."
While Liza and Charles are currently adjusting to their new relationship, Charles is also going through some life changes. At the end of last season, he steps down as the head of Empirical Press so he can finally go public with Liza. As Charles rediscovers himself this season, Hermann added that we'll see a completely different side of the character as he listens to his heart more. "He is certainly driven by his intellect, which is a beautiful thing to be driven by. We see him more impulsive [this season]. We see him more driven by his heart. We just see him more open and more open to possibility."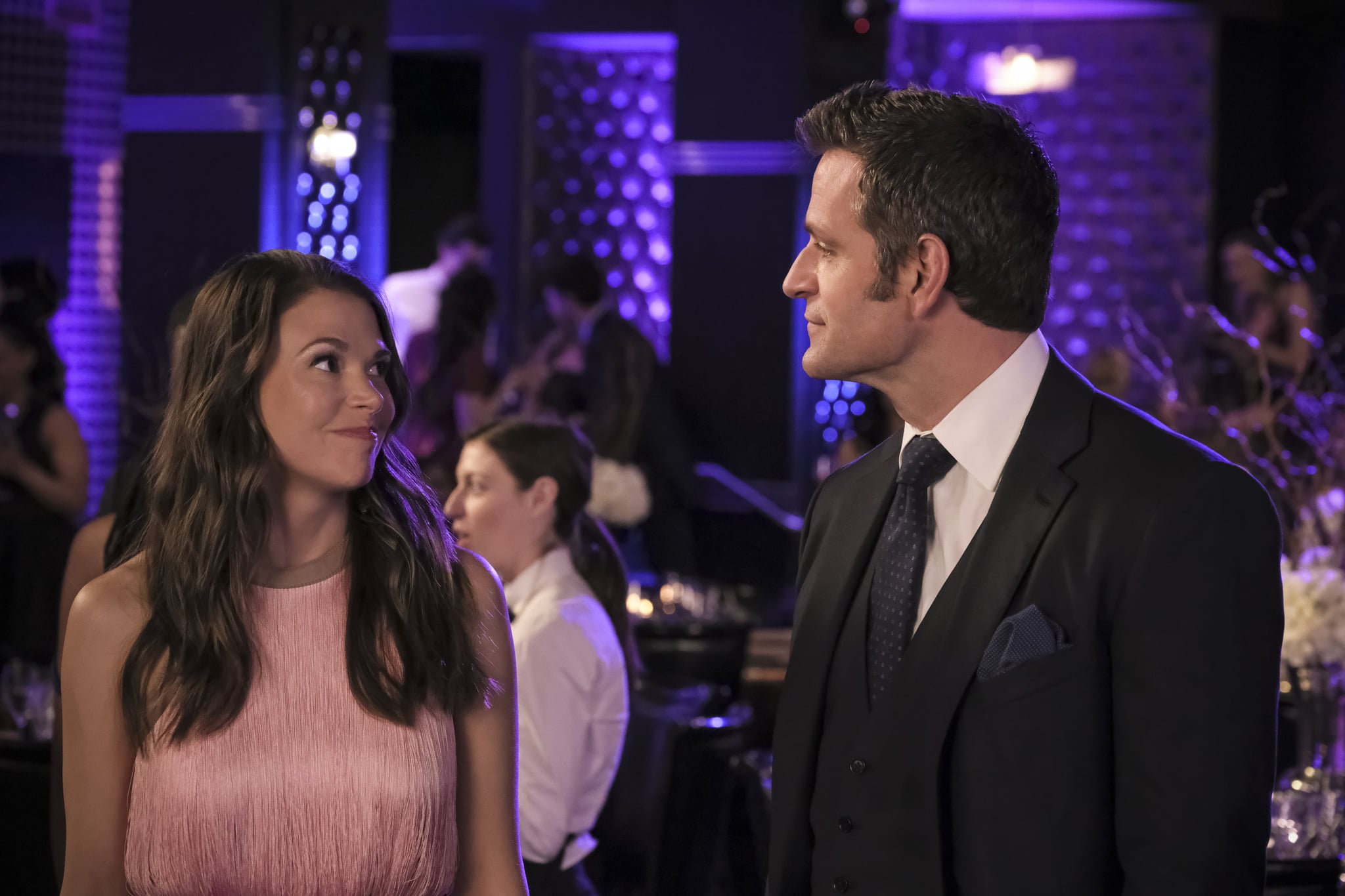 Image Source: TV Land
Even though Charles and Liza's relationship has been a slow burn, fans can attest that it has been well worth the wait. For Hermann, he really loves how their relationship has grown and matured over time. "It is a relationship that's been born out of the writers watching how these two characters live and [how] these two characters are drawn to each other. Their togetherness is organic in that way. It's been very beautifully written. I like that we're watching two grown-ups negotiate or make their way through what it means to open your heart to somebody in the real world."
"Sutton Foster is winsome. She's a knockout human being."
Of course, what makes Charles and Liza's onscreen relationship so special is the offscreen friendship between Hermann and Sutton Foster. While chatting with Hermann, he couldn't say enough good things about his costar. "We're an ensemble cast, but there's a lot that rests on her shoulders," he said, before comparing Foster's work ethic to that of his wife, Mariska Hargitay. "Like on SVU, there's a lot that rests on Mariska's shoulders, and she carries what is on her shoulders with such an incredible work ethic and such determination. And Sutton is the reason that the tone on our set is as positive as it is. There are many leads on shows who figure, 'Well, I'm leading the show. I can be last when we get called to set. I'm entitled to certain things.' She has none of that. She is winsome. She's a knockout human being."
On top of being an incredible person, Hermann added that Foster is "just incredibly good at what she does." "Sutton plays [Liza] in all of her complications and all her layers so beautifully and at the same time it's so unbelievably funny. There are these things that she does in the show and then we turn around on my coverage, and I just say to her like, 'I'm sorry, you can't do it that way and you can't do that because I will be in a puddle of hysterics, hysterical laughter on the ground for the next hour because I can't hold it together during the tape.' It's like watching Lucille Ball. It's really something."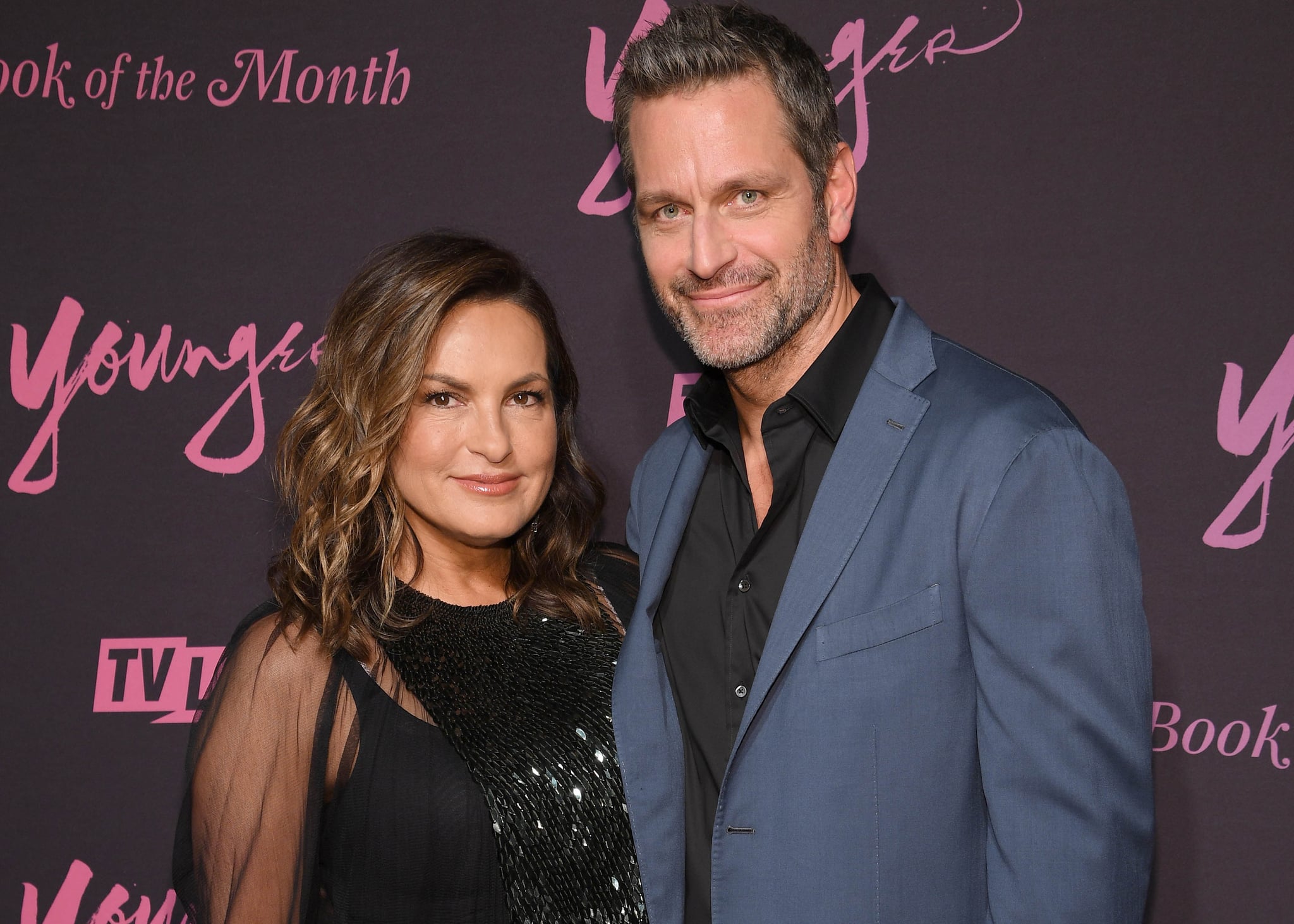 Image Source: Getty / Dimitrios Kambouris
Though fans can't get enough of Charles's romance with Liza, we also love Hermann's real-life relationship with his wife of 15 years. Since the two both star on NYC-based shows, we all can't help but wonder: when will Hargitay guest-star on Younger? Well, Hermann is definitely down for it! "I have thought about so many different ways that she could make her way in," he said. "Even if I have to sneak her onto set and she's just going to walk across the background, we're going to make it by hook or by crook." He even has the perfect role in mind for her. "[She could be] a police lieutenant taking some kind of report in the background when something goes wrong. I don't know what. But we got to get her in there."