Is Reese Witherspoon Going to Win an Oscar For Wild?
4 Reasons You'll Love Reese Witherspoon in Wild
The adaptation of Cheryl Strayed's memoir, Wild, has been hotly anticipated by fans of the book, and this week, everyone will be able to see the final product. We had a chance to see the movie back at the Toronto International Film Festival and have been advocating for the movie's excellence ever since. Not only has the movie been faithfully and beautifully translated by Dallas Buyers Club director Jean-Marc Vallée, but it has buzzed-about performances, particularly for star Reese Witherspoon, who plays Cheryl. Witherspoon may have an Oscar, but it's been awhile since we've seen her in a such a demanding role, and not only are we telling you that she rises to the occasion, but we're telling you how.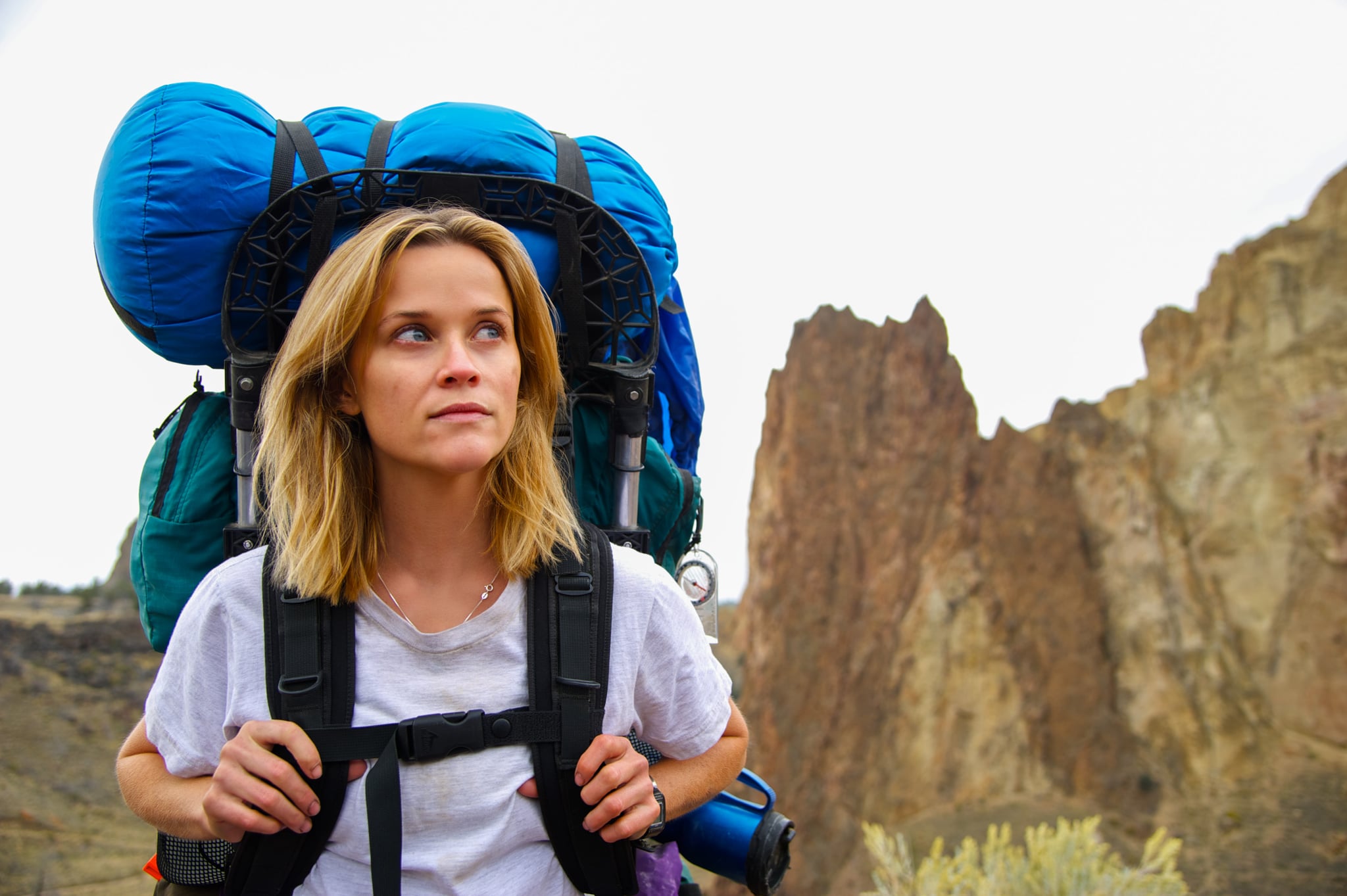 She makes you forget she's Reese Witherspoon.
Since Witherspoon won an Oscar for Walk the Line in 2005, she's generally stuck to romantic comedies with a few smaller dramas sprinkled in, but she hasn't turned in a heavyweight performance since her award-winning turn. Not only that, but she's become the kind of huge movie star who's so recognizable, it's hard to dissociate her from characters she plays. Not in Wild. Stripped of makeup and vanity, Witherspoon devotes herself to playing the woman Strayed described herself as so vividly. It's the kind of role most actresses would kill for: as Cheryl, Witherspoon has unapologetic sex, does drugs, and sobs intensely as she grieves her mother (Laura Dern) and the life she destroyed.
She really goes there.
Speaking of the sex and the drugs, Witherspoon does it all, fearlessly. There are graphic sexual encounters, nudity, and lurid scenes of her taking heroin. In the film, she talks about it all with the conviction of someone who gets it, not someone who's just trying to change the way her audience looks at her. Though that will probably be the result. We're so used to seeing Witherspoon use her winning smile and perky personality on screen and unused to seeing her play someone so edgy. Well, Witherspoon proves she can do edgy here.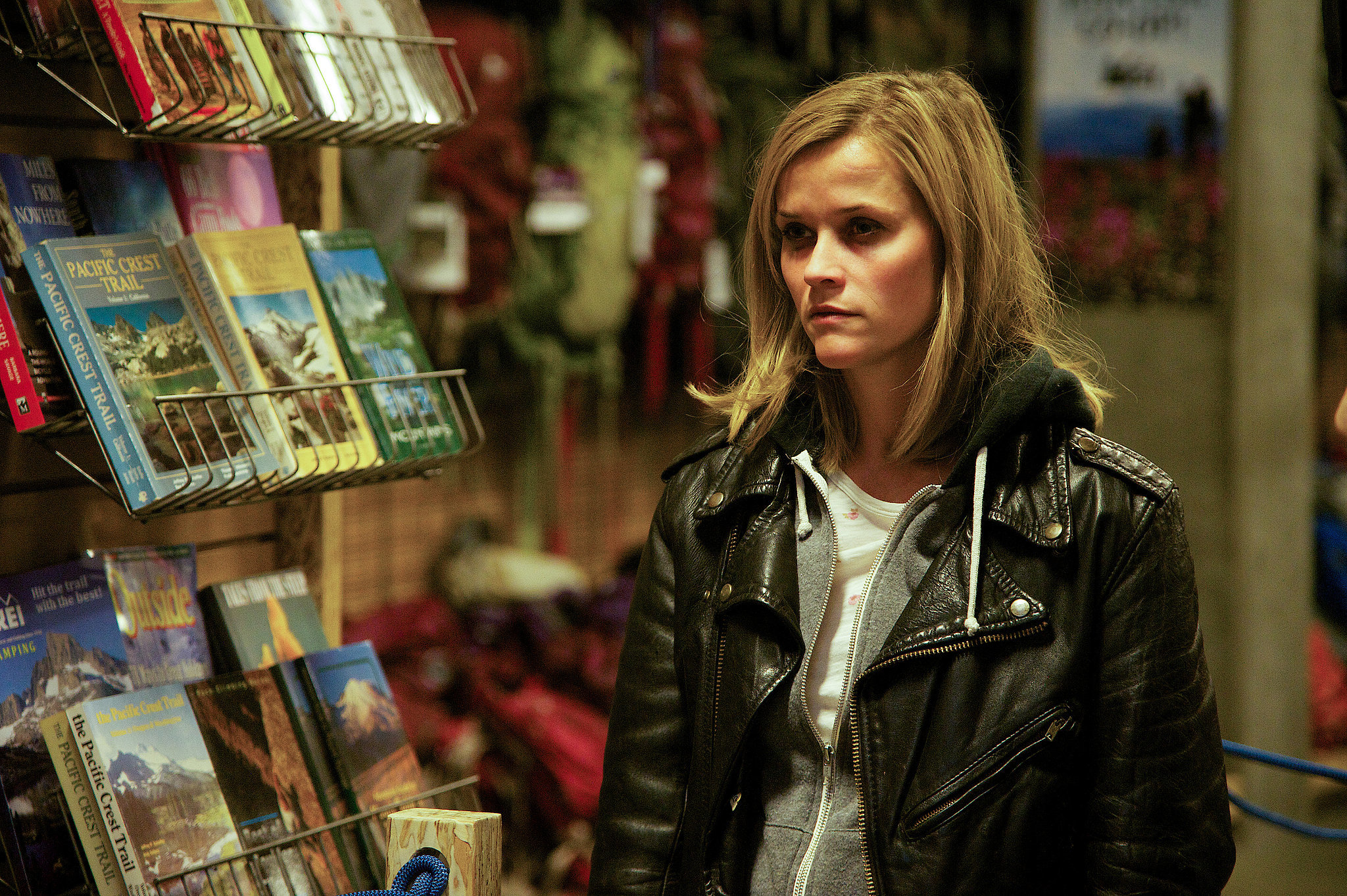 She seamlessly portrays each phase of Cheryl's life.
Wild tells the story of Strayed's hike up the Pacific Crest Trail — over 1,000 miles — in the aftermath of her mother's death, the dissolution of her marriage, and the dangerous habits she picked up in their wake. The movie intercuts her hike in present day with flashbacks of the aforementioned events, including scenes from Cheryl's younger years. Witherspoon has to play more than assorted ages; she has to tackle Cheryl in distinctly different chapters of her life: snobby college student, young wife, junkie, despondent survivor. Witherspoon handles the evolution with grace and skill.
She turns in a strong solo performance.
Since most of Witherspoon's performance as Cheryl takes place on the trail, she's frequently alone on her journey. Though screenwriter Nick Hornby also deserves plenty of praise for his screenplay, which avoids making Cheryl's thoughts and internal monologue cheesy and contrived, it takes a strong actor to pull off a compelling solo performance. Witherspoon has shown once again that she is that strong.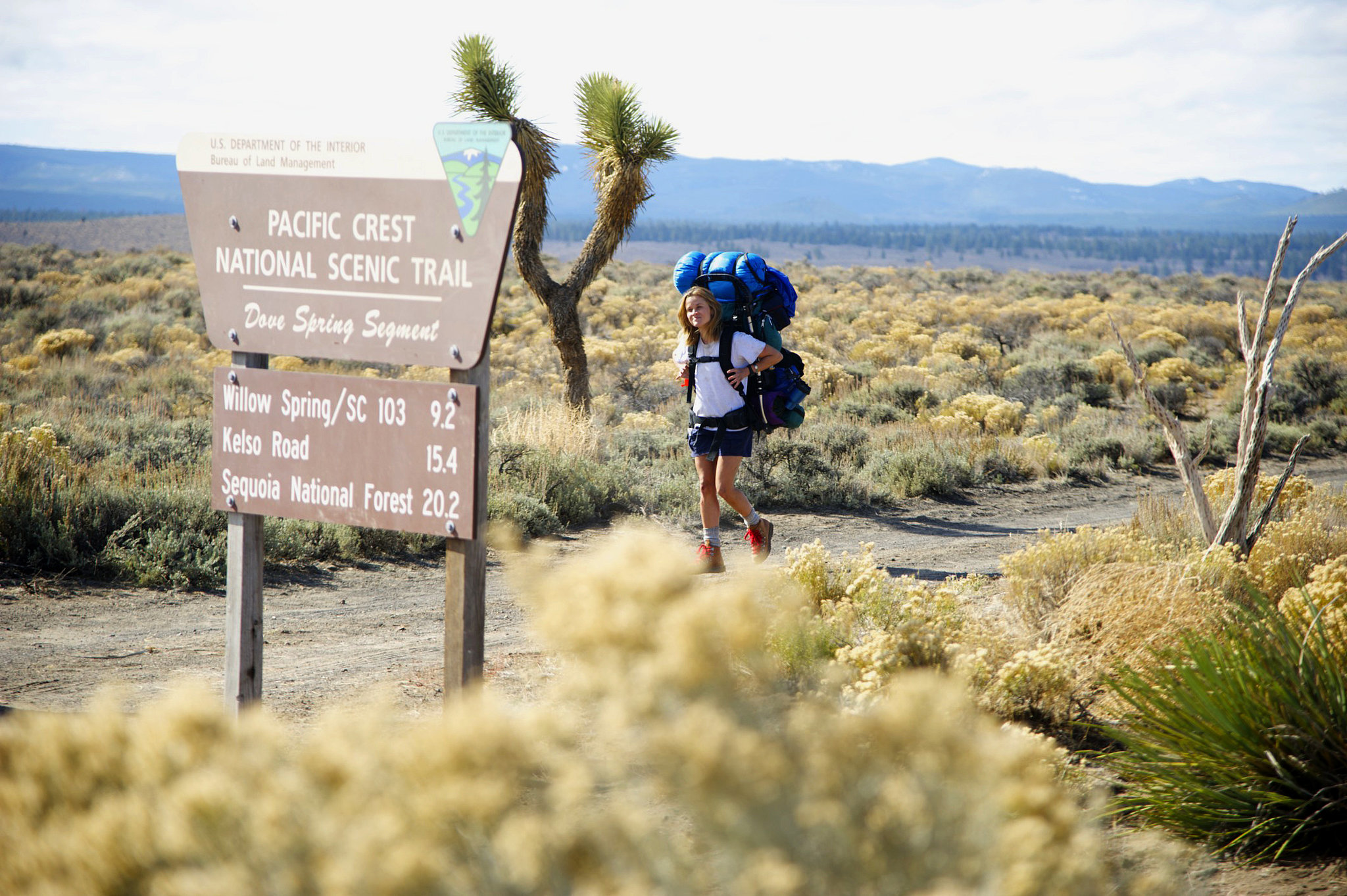 Watch the trailer for Wild.