Rosa Is Bisexual on Brooklyn Nine-Nine
A Character Came Out as Bisexual on Brooklyn Nine-Nine, and Fans Are So Freakin' Excited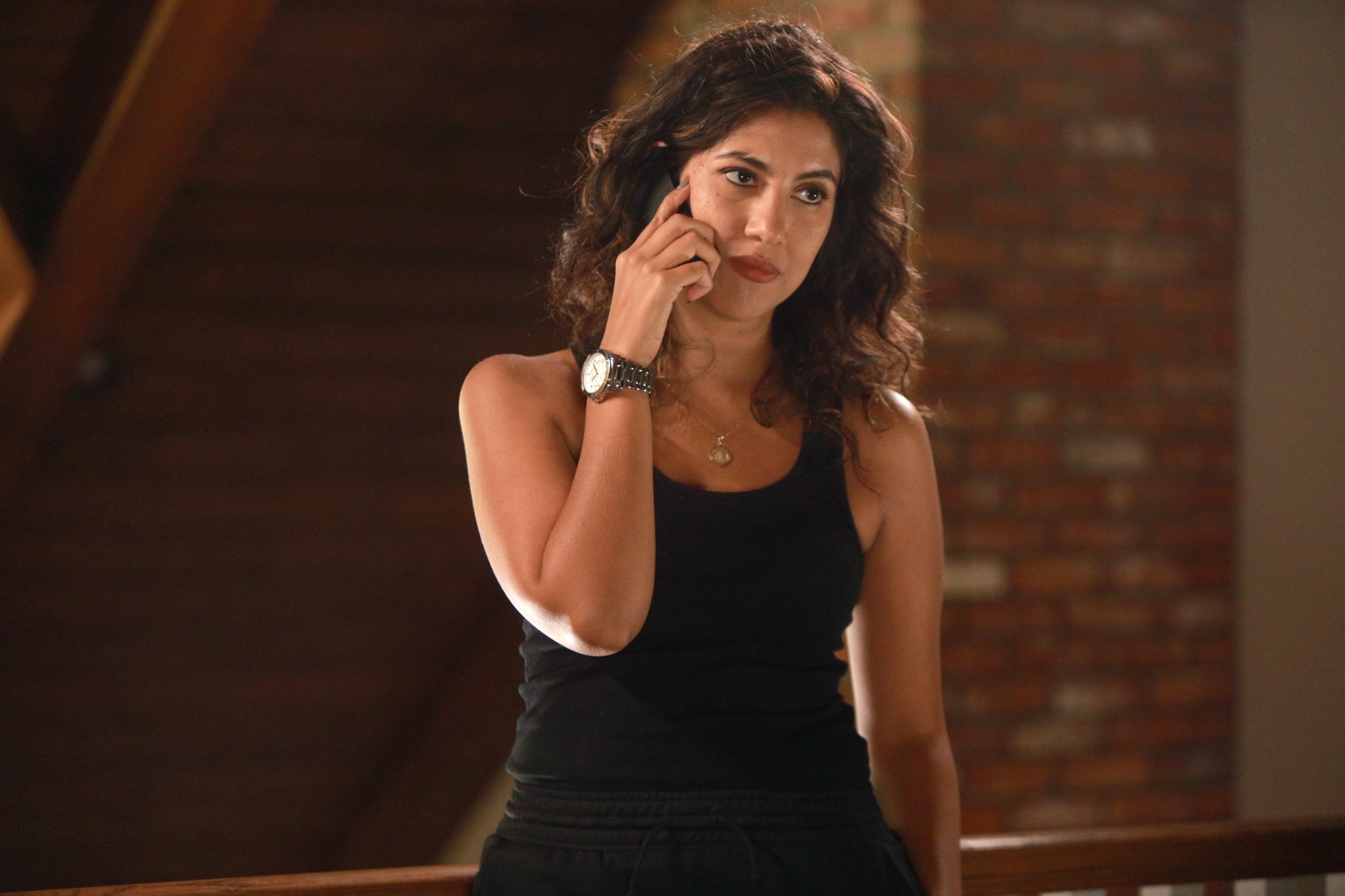 Rosa Diaz (aka Emily Goldfinch, if you're talking to her neighbors) has long been a fan favorite on Brooklyn Nine-Nine. Underneath her tough, standoffish exterior is a lovable heart of gold, much like the rest of the characters on the Fox comedy. But on Tuesday night's episode, which marked the 99th episode of the series, we got a big piece of information regarding the notoriously tight-lipped detective's love life post-Adrian Pimento (Jason Mantzoukas).
During a scene with Boyle (Joe Lo Truglio), Rosa (Stephanie Beatriz) gets a phone call from a woman who can be heard calling her "babe." Although she initially tries to brush it off and say it was her sister on the other end of the line, Boyle immediately realizes it's something more than that. "I'm dating a woman. I'm bi," she tells him.
The scene is incredibly simple and understated, which makes it feel even more important. Not only is it a moment of major character development for Rosa, but it also provides more onscreen representation for the LGBTQ+ community.
"I was so excited about it because as somebody who identifies as bi — queer — I just had nothing like that when I was growing up," Beatriz explained to Variety after the episode aired. "The gay characters I can remember were most often stereotypes. Even a show like Friends, you watch back, and you're like, 'Ooh, I can't believe that's the choice they made.' And as someone who's bi, you have absolutely nothing — no representation at all. And to be able to try to do something like that on our show and have a character come out as bi was really important for me."
Needless to say, Twitter is still pretty emotional about it.
PUT THIS ON MY GRAVE #brooklyn99
pic.twitter.com/lqJ0sWZ2CR

— ROSA DIAZ IS BI (@clintsbarton) December 6, 2017
Me: #Brooklyn99 can not get any better. Healthy relationships, no jokes that target marginalized communities, great POC & LGBT+ rep. How can they top that?

Rosa: I'm dating a woman. I'm bi.

Me: It got better.

— Zoe 📝📑🌈 (@Zoe_writer_chic) December 6, 2017
jake peralta and amy santiago are getting married, the nine-nine loves each other more than anything, and rosa diaz is a canon bisexual #brooklyn99 truly saved 2017 pic.twitter.com/y4I7D5yHxf

— s (@amysantaigo) December 6, 2017
Rosa coming out is so important! I am fidbdowkofke #Brooklyn99

— Kipepeo (@Kipepeo_Bee) December 6, 2017
"i'm dating a woman. i'm bi."
-rosa diaz, brooklyn nine-nine #brooklyn99 pic.twitter.com/6IGhWlXgR7

— s (@amysantaigo) December 6, 2017
rosa diaz is canonically a bisexual woman shes officially lgbt i cant believe this is happening except for that i cAN BELIEVE IT 100% SINCE THE FIRST EPISODE #BROOKLYN99 pic.twitter.com/o7v0OAYfoW

— jolly mom daniela (@lgbtdaniela) December 6, 2017
ROSA DIAZ IS BISEXUAL AND SHE SAID IT #brooklyn99 #Brooklyn99th pic.twitter.com/zVcC5jSNh3

— Meredith (@merae2888) December 6, 2017
"I'm dating a woman. I'm bi." #Brooklyn99 pic.twitter.com/NBkc5Ofnuk

— ‏️‏️. (@clarkemione) December 6, 2017
YALL WE FOUND OUT ROSA IS BI ON THE BIRTHDAY OF THE BI PRIDE FLAG CAN YOU BELIEVE #Brooklyn99 pic.twitter.com/aBxMlaZDhD

— olivia || b99!! (@stephiebeatriz) December 6, 2017
rosa diaz has a girlfriend who calls her babe lovingly and who she wishes she was with right now romantic stylez #brooklyn99 pic.twitter.com/O0ncduRtRB

— s (@amysantaigo) December 6, 2017
ROSA ACTUALLY SAID THE WORD "BI" ON PRIMETIME TELEVISION AND SHE'S DATING A WOMAN AND THAT WOMAN CALLS HER "BABE" AND I'M CRYING #Brooklyn99 pic.twitter.com/CqsX8zhjXK

— Rachel (@BendItLikeTobin) December 6, 2017
I literally just talked about how Captain Holt is one of my favourite underrated queer characters during a magazine interview I did today and now this?! YAAASSS #BROOKLYN99 YAAASSS!!! https://t.co/Bs9uHAJwpE

— Natasha Negovanlis (@natvanlis) December 6, 2017
There are shows that think quipping 'Hashtag Feminism' serves in place of writing their female characters with actual agency. Then there's #Brooklyn99 which consistently proves to be one of the most progressive, inclusive, diverse & feminist shows around. Long live the Nine-Nine!

— V (@ah_maa_zing) December 6, 2017
yes, Rosa is bisexual and has a girlfriend 👍🏻🙌🏻👏🏻 Holt probably is going to be a commissioner 👏🏻🙌🏻and everyone did everything to help him get to his interview 🙌🏻👏🏻😭 #Brooklyn99 #BrooklynNineNine #Brooklyn99th

— Magdalena Witosz (@MagdalenaWitosz) December 6, 2017
Rosa: Now we go back to never talking about my love life again.

Boyle: Uuuh, request denied. Is her name Anne? Meredith? Kim? Erica? Moana? #Brooklyn99 pic.twitter.com/g0W1RxuYl5

— Panthera onca (@KnownWizard) December 6, 2017