Will Ryan Gosling Win an Oscar For La La Land?
Why Ryan Gosling Is Going to Win the Best Actor Oscar This Year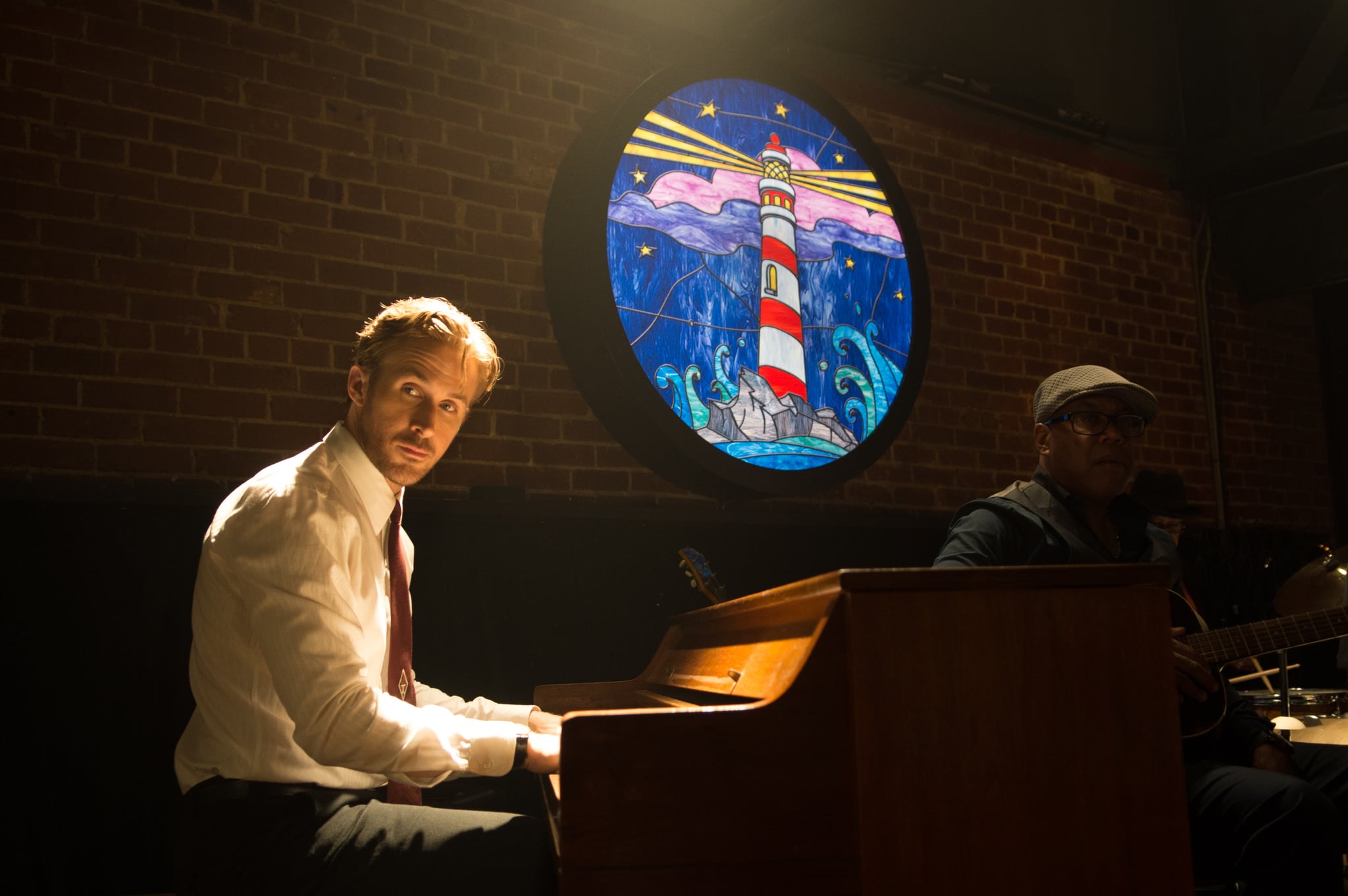 Image Source: Lionsgate
The award season tides might just be changing. Every year, there are clear favorites for Oscars, made pretty obvious after the Critic's Choice, Golden Globes, and SAG Awards all get handed out. About a month ago, if you'd asked us (or really, any Oscars odds-makers), we would have said that Casey Affleck was going to sweep the whole season and pick up best actor statues all the way to the Oscars. But the season has been more interesting than most, and now, we'd like to put out a theory that now has a lot of steam: Ryan Gosling will win the best actor Oscar for La La Land.
Here's why we think he has a very strong shot.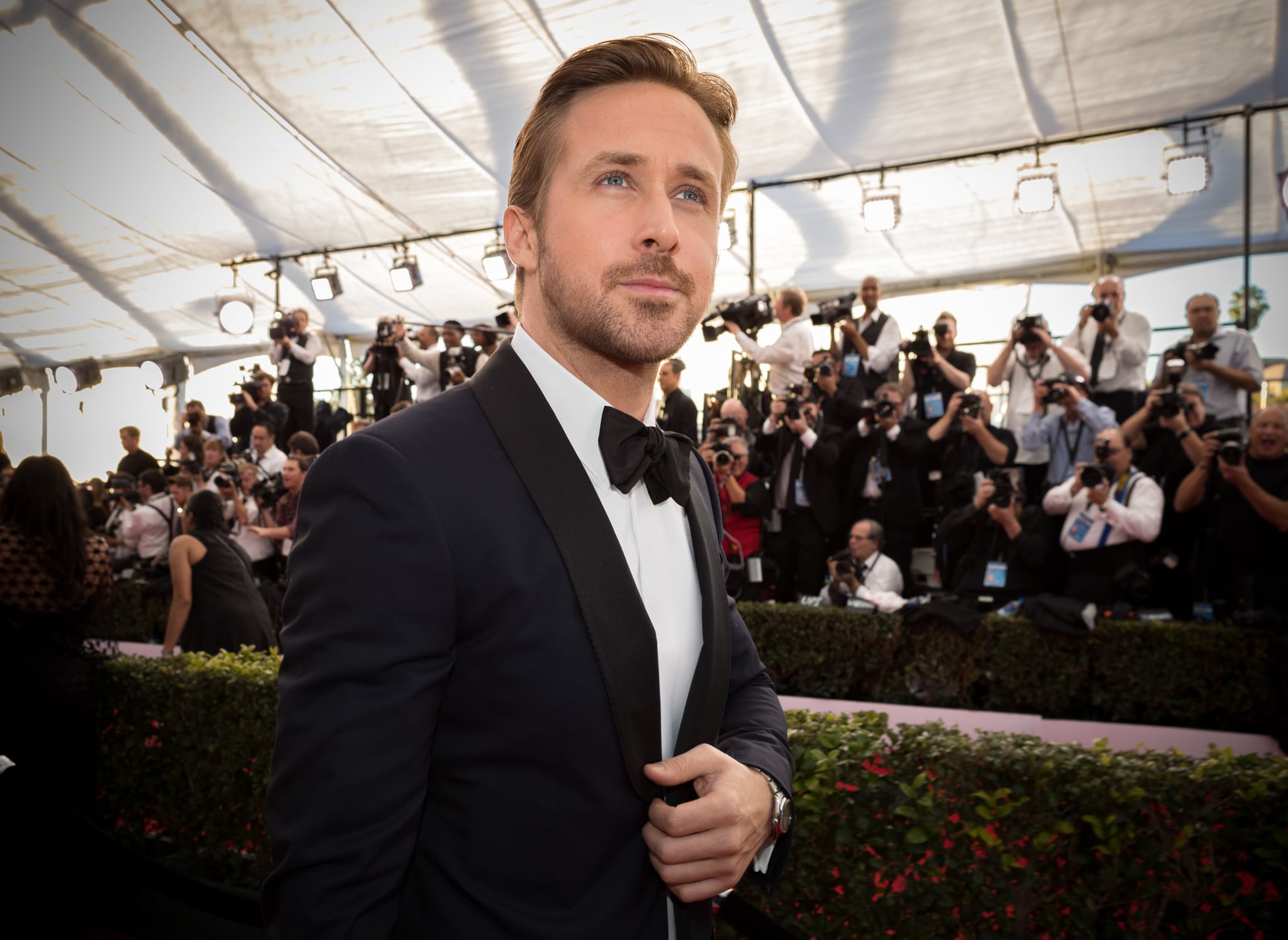 Image Source: Getty / Christopher Polk
Denzel Washington won his first SAG Award for best actor for Fences this week, throwing our usual metric of "whoever gets the SAG Award, gets the Oscar" right off. As you can see, there's been very little variation on SAG winners who go on to win the Oscar in the best actor category, leaving room for some unpredictability at the Oscars. So, you say, why isn't this a story about why Washington is going to win the Oscar? Keep reading.
Gosling Won the Golden Globe
The Golden Globes split its best actor award into drama and musical/comedy, and of course, we watched Gosling take home the musical/comedy statue with a heartwarming speech. Affleck won the award for best actor in a drama that night, following his win in the same category at the Critics' Choice Awards. So far, Affleck still has the most best actor awards this season, but like we said, losing the SAG Award was a major hit to his momentum. And, for those keeping score at home, Washington has only won one major award this season so far.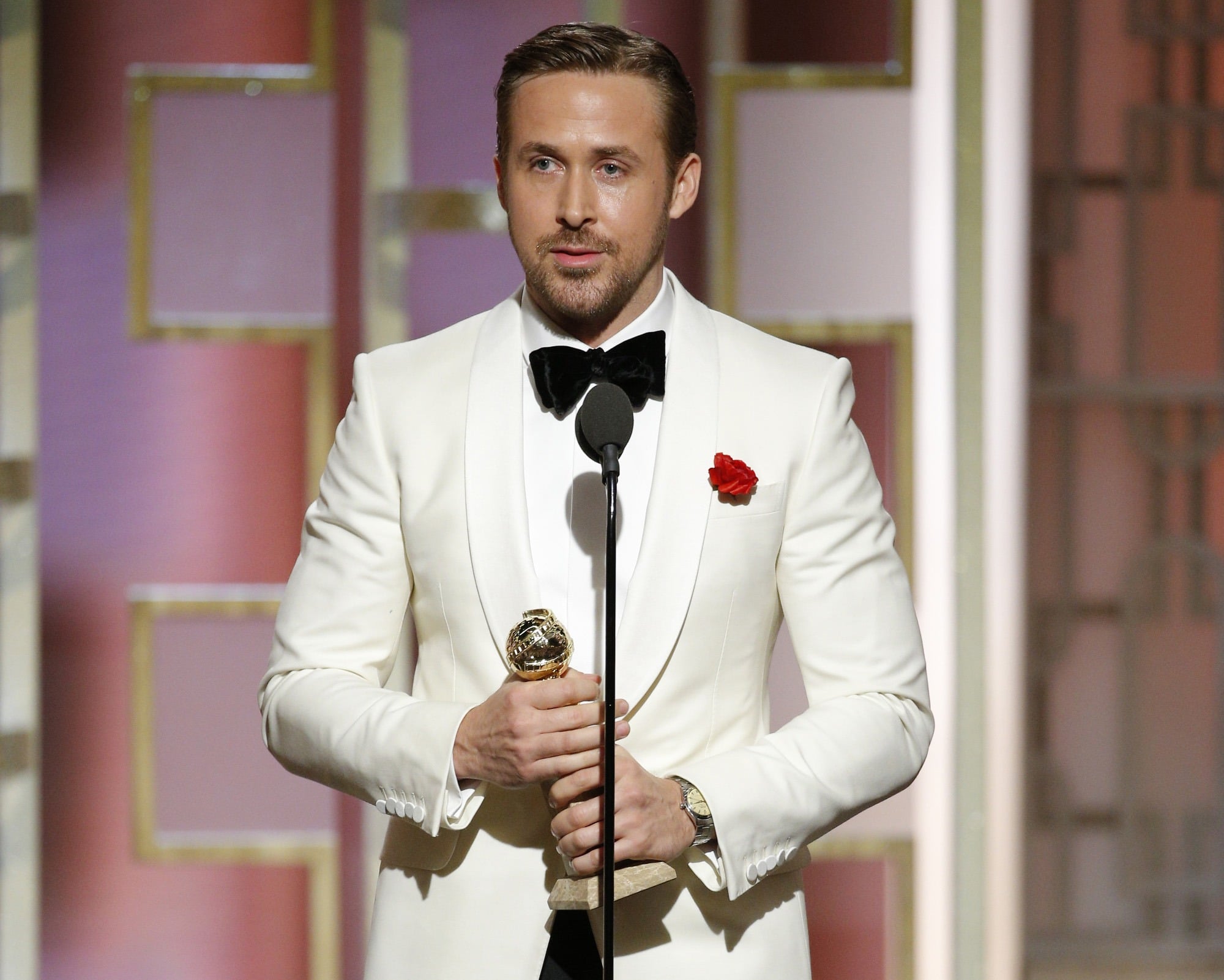 Image Source: Getty / Paul Drinkwater
Ryan Gosling Will Campaign
This is a major factor that we often forget about, unless you're an industry insider. As much as you'd like to think that Oscars go to the people who deserve them the most, for the best acting in the best film that year, that's just not what happens. There is an element of campaigning that nominees do to better their chances. We're not saying Gosling is going to go out and shake hands and hold babies, but his charm offensive has already begun. His Golden Globes speech about his family melted our collective hearts. His reaction to his Oscar nomination was the perfect amount of humble. He's America's boyfriend.
Contrast that with Affleck, who has been dogged by disturbing sexual assault allegations, which, prior to the SAG Awards, hadn't seemed to affect his award season streak. Given that SAG Awards are voted on by actors, and his fellow actors had already begun speaking out against Affleck's recognition, it could be possible that that was a factor in his loss. Whether the Academy will feel the same way is yet to be seen. Adding another black mark to Affleck's chances: his roasting of the same people who honored him at the New York Film Critics Circle Awards in early January. Funny, sure, but it didn't make him look grateful.
La La Land Is the Still the Award Season Favorite
Though La La Land was only honored once at the SAG Awards for Emma Stone's performance, it's still the most celebrated film of award season, having broken records for Golden Globe wins and tied records for Oscar nominations. Who's to say if La La Land is Gosling's best work yet, but he pulls his weight while arguably showing more range of talent than other nominees in that he's singing, dancing, playing the piano, and comedically and dramatically delivering. The movie should go on to win in most major categories on Oscar night, and one of those categories is very likely to be best actor.