Shep Rose Interview About Southern Charm
Calling All Southern Charm Addicts! Here's the Dirt Straight From Shep Rose
Season two of Southern Charm is over, and we're devastated. The Bravo show has earned a cult following due to its cast of colorful characters hailing from Charleston, SC. From bold southern belles like Cameran to fiery old-school socialites (looking at you, Patricia), the cast is endlessly entertaining. We had a chance to catch up with Shep Rose, who has become a fan favorite thanks to his laissez-faire attitude about the drama between his friends. He spilled on those friends in question — including Charleston's most controversial couple, Thomas and Kathryn — and how he got involved with the show in the first place. Take a look at the interview below, and if you haven't already, you need to check out the show that's giving the Real Housewives a run for their money.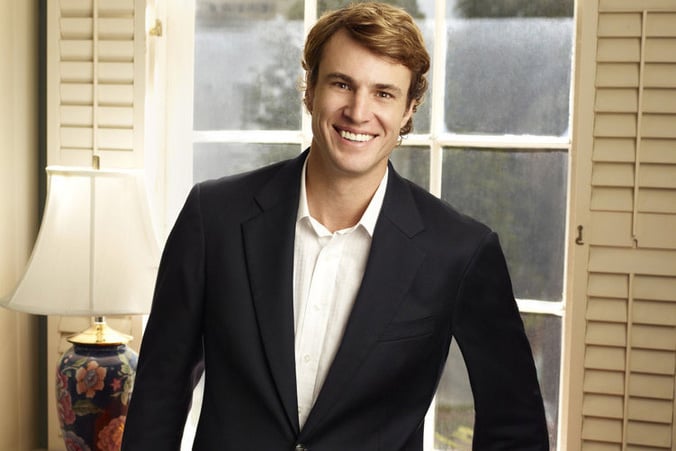 POPSUGAR: How do you manage to stay out of most of the drama?
Shep Rose: They just don't mess with me, they don't drag me into the drama because they know I don't play that game. I'll just make a joke out of everything. It kind of bothered me that everything with Craig came off so dramatically, because it really wasn't that way in real life. There was a lot that wasn't shown.
PS: It did seem like there was some real emotion from you at the auction, when Craig scored a giant bid.
SR: There was, but then I found out that the whole thing was set up by the radio station! They gave that girl $5,000 to bid on him.
PS: Are you still friends with Craig?
SR: Oh yeah! I had a little fun with the storyline on the reunion, but I love the guy. He comes into town, I pick him up for dinner, and he stays in my guest room. We're good.
PS: Is Thomas and Kathryn's relationship really as dramatic as it seems?
SR: It's way crazier. Bravo is really nice, in the end. If they full-throttle showed everything, it would be pretty eye-opening. We don't even bat an eyelash anymore at their relationship.
PS: What did you really think of Thomas's campaign ad?
SR: I thought it was awesomely funny. I was in it and I got cut out! I was mad. I wanted to be part of it. It was completely a joke, but it was a stroke of brilliance on Whitney's part. Thomas wasn't going to win; he had to throw a Hail Mary.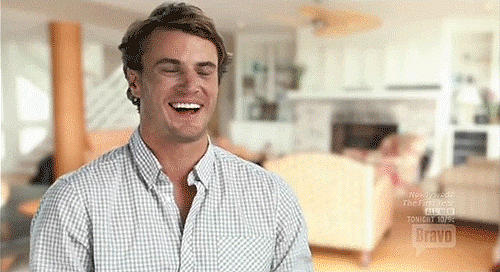 PS: Are you surprised that Whitney's mom, Patricia, has broken out as one of the show's biggest stars?
SR: She's amazing. She took me and Cameran and Cameran's husband out to dinner in Charleston before the reunion and we watched it all together. She's in her 70s, but the show has given her new life. She's on Twitter and Instagram! I'm really happy for her, because she's really a funny person. She's waspy and snarky, but she's not mean. I love the hell out of her.
PS: I know Lady Gaga has tweeted about the show. What other celebrities have you found out are fans?
SR: Kristy Swanson, the original Buffy the Vampire Slayer, is a huge fan. I was tweeting with her the other day! Chrissy Teigen also sent a tweet out saying, "Breaking Bad. Game of Thrones. True Detective. Walking Dead. SOUTHERN F*CKING CHARM."
PS: What's the strangest fan encounter you've had?
SR: Somebody wrote me on Facebook saying, "We're going to name our first child after you, and we like the name Whitaker, so we're going to name our second child after your brother . . . whether it's a girl or a boy." I think it's funny.
PS: How did you get cast on the show?
SR: I met Whitney through Thomas at a rooftop party. He was starting to put the show together, we had a crazy-funny night, and Whitney said I'd be great for the show. I was working on a business venture at the time and I figured I'd never see these people again. My project fell apart at the last second and I basically fell into the show.
PS: When you signed on for the show, did you ever expect to be the voice of reason?
SR: No, that's the crazy thing! My mom laughs about that. Everyone is kind of crazy in their own way, so it's such an interesting mix of people. It's a once-in-a-lifetime group.