Should April Chose Jackson or Matthew on Grey's Anatomy?
Grey's Anatomy: Should April Choose Jackson or Matthew?
Grey's Anatomy returns from a long hiatus this week, and according to star Camilla Luddington, we're going to pick up right where we left off in the midseason finale — aka that awkward moment when Jackson tells April he loves her in the middle of her wedding. The shocking reveal had a seasons-long buildup, leaving us polarized on who she should choose. Let's break down April's two options:
Jackson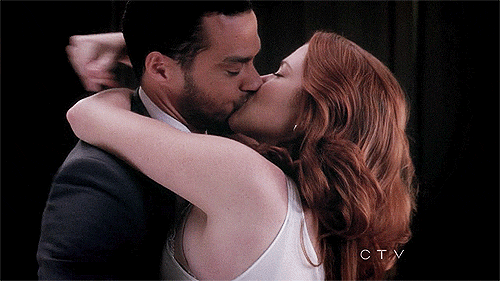 There's no doubt that Jackson and April have incredible chemistry, ranging from their first time in the bathroom to her professing her love after he almost died pulling a toddler out of a burning car, and they also are best friends. They've been through a lot together after starting at Mercy West before the merger with Seattle Grace, later grieving their friends after the shooting, and overall, relying on each other throughout their careers. However, she'd had a difficult time imagining a wedding and kids with him, something she talks about with ease to Matthew.
Matthew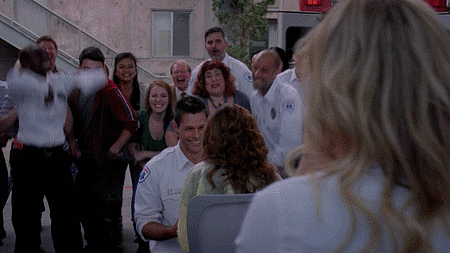 All in all, Matthew loves April unconditionally. He accepts April for who she is and forgives her for her mistakes — especially when it comes to Jackson. They have aligning values and a sweet, romantic, and forgiving relationship, and Matthew is the nice guy who April can imagine growing old and having kids with. However, he lacks the intense spark and chemistry that she feels with Jackson, and because of their beliefs, they're waiting until after marriage to consummate their relationship — something that has been a struggle for April.
So, is Jackson the man she could spend her life with, having fun and feeling carefree, or should she choose Matthew, someone who will always be on the same page with her? April will make her final choice tonight, but vote for your ideal outcome in the poll below.
Source: ABC, Front Page