Transparent TV Show Review
Amazon's Transparent Is the Best New Show You're Not Watching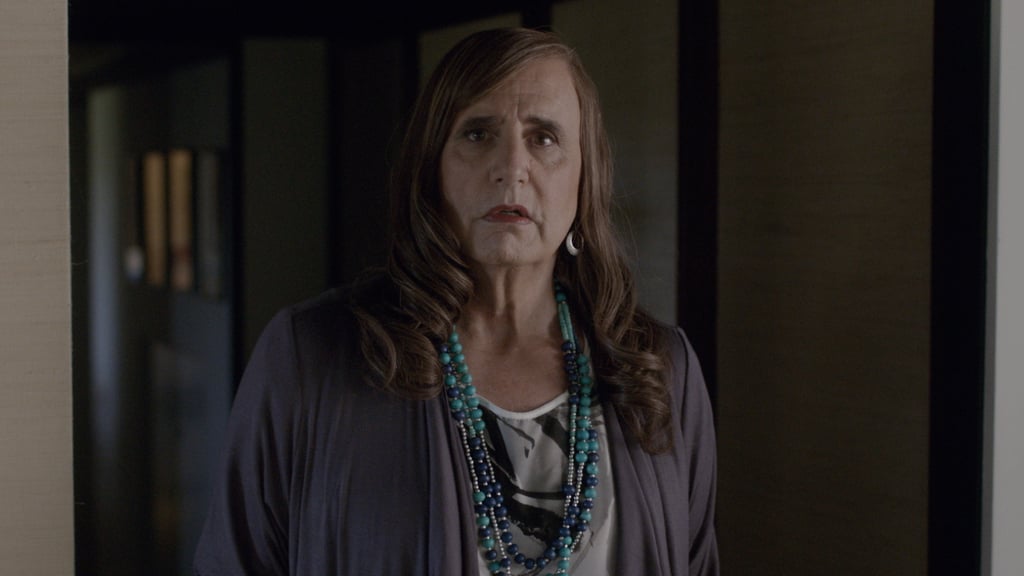 Amazon has been experimenting with original programming for a couple of seasons now, but for the first time, it has a critical darling on its hands in Transparent. The full first season landed on Amazon Prime on Sept. 26 (the first episode is free; the rest you have to be a Prime subscriber to watch), and it's already gotten enough buzz to warrant a renewal for season two. This is not only because of its subject matter — a transgender woman and her family — but also because of the performances, characters, and storytelling, which make it one of the most talked-about new shows of the season. It's daring and real. It's also addictive, and this is coming from someone who went in planning to only watch the pilot and spent the next five hours glued to the screen devouring the whole thing.
Jeffrey Tambor's performance as Maura (formerly Mort), the trans woman who has chosen to finally come out to her three adult children, is incredibly real, heartbreaking, and human. There was a bit of controversy when the male actor was chosen to play the character, and before Transparent debuted it, the character was already drawing comparisons to Laverne Cox on Orange Is the New Black. Once you enter Maura's world, however, it's hard to imagine anyone else taking on this role. Maura's three complicated children have their own emotional and sexual baggage, her ex-wife is coping with her second husband's illness, and the flashbacks complete the story and give it a backdrop of LA from the 1960s through 1990s and today. Each character on Transparent is complicated and fascinating. Here's just a taste of what sets Transparent apart:
5. You'll fall a little bit in love with one (or all) of the Pfefferman children.
Will you have a soft spot for overgrown man-child Josh (Jay Duplass) with those puppy-dog eyes, perfect scruff, and inability to know any woman without sleeping with her? Or find yourself rooting for Ali (Gaby Hoffmann) as she explores herself, her sexuality, and her fashion sense? Or perhaps you'll root for oldest sister Sarah (Amy Landecker), who may be the saddest and most confused of all. Whatever your taste, by the end of 10 episodes, there will be a Pfefferman for you. The characters may not always be sympathetic, but that's what makes them all the more real.
4. Family drama is something we can all relate to.
If Maura is the sun of the Transparent solar system, her children and ex are her planets — each in his or her own bizarre orbit around "Moppa" (Maura's nickname, a combination of "mama" and "papa"). In the first episode, as Maura contemplates coming out, there's a dinner scene that is as true to life as any family depicted on TV. The three siblings talk over each other, trading jabs and quibbling over whether their father (who is sitting right there) is about to announce that he has cancer. They all have BBQ sauce all over their faces from the ribs they're eating and are each simultaneously trying to nudge each other out of inheriting the house while remaining completely self-absorbed in their personal lives. Sibling relationships and lifetime partnerships are challenging, and Transparent embraces this weird and wonderful world as well. As Sarah's estranged husband explains to her during a tender moment, "just because you're from this family doesn't mean you have to be like them."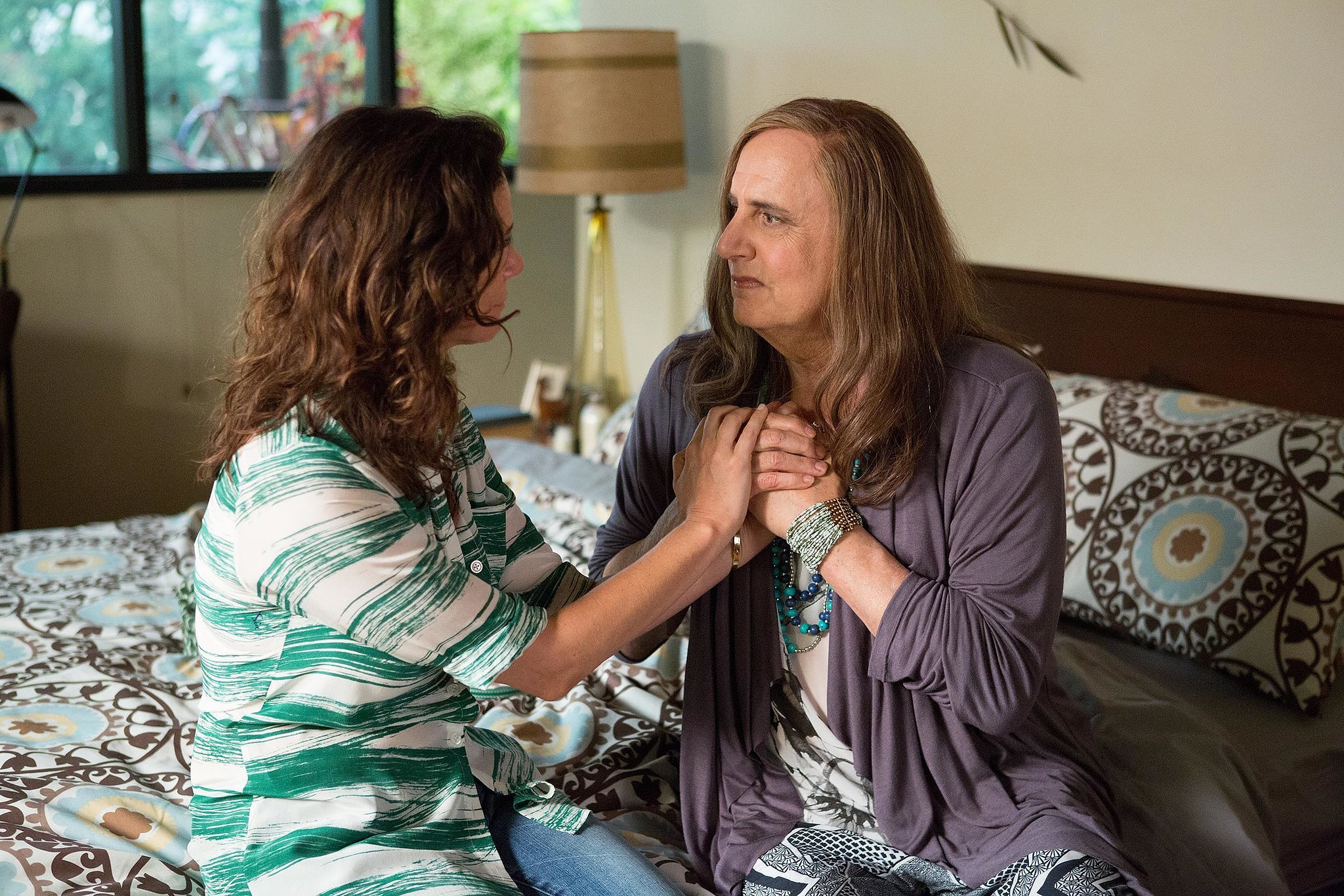 3. The incomparable Judith Light is among many hidden gems.
While Maura and her three children are the center of the story, there are a number of incredible side characters who steal scenes. Judith Light as the Pfefferman mom and ex-wife of Maura is one. We meet her as the no-nonsense, realistic, and cynical mother to her three adult children who still behave like adolescents, but flashbacks throughout the series shed light on how her marriage fell apart and just when she learned about Mort's true identity as Maura. Also watch out for Kathryn Hahn as the rabbi, Carrie Brownstein as Ali's BFF, Melora Hardin as Sara's college lover who pops back up in her life, and Bradley Whitford as Maura's first cross-dressing confidant, among others.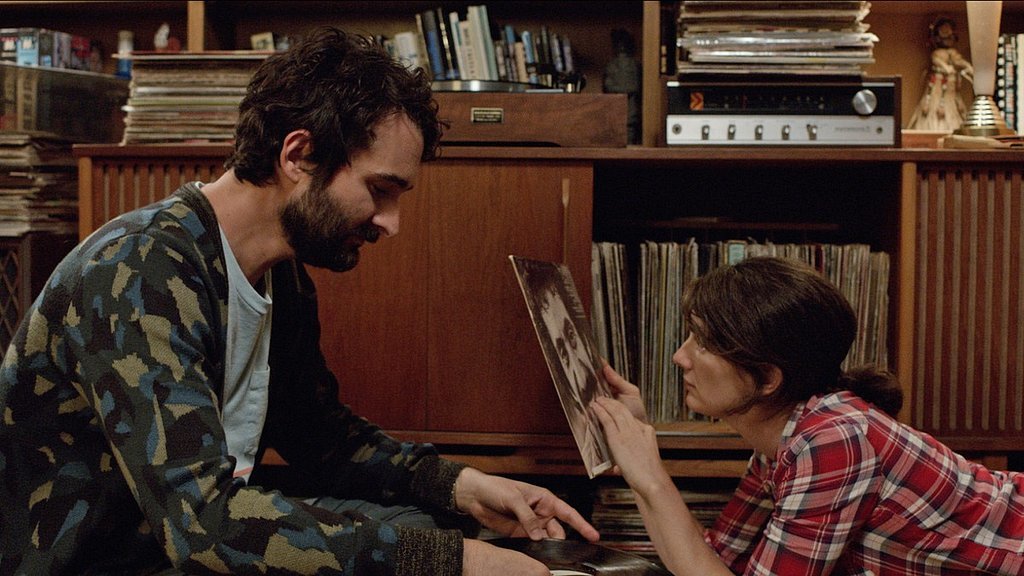 2. Jeffrey Tambor is exquisite.
Jeffrey Tambor's performance as Maura Pfefferman isn't loud. It isn't big and dramatic. It certainly isn't a Bluth. He may never get award acclaim or recognition for Transparent, but I do hope that people watch it, really watch it. Throughout the course of the 10 episodes, you see Mort and Maura's dual life play out in flashbacks. She toys with the idea of allowing her daughter to cancel her own bat mitzvah so she can attend a cross-dressing camp with his friend. She has moments of solitude where the loneliness comes out of the screen and grabs your heart, and moments of selfishness where it's no surprise how the Pfefferman children turned out. It has potential to be a game-changing role for the actor if it manages to get the exposure it deserves.
1. It will break your heart, lift you up, make you laugh, and change your perspective.
Transparent is a comedy-drama, but it's admittedly lighter on the comedy than some other shows with that billing. In one minute you'll have tears in your eyes from laughing, and seconds later a scene of crushing solitude may cause flashbacks to times in your own life when family has let you down. There is also a wholehearted, nonjudgmental embrace of the spectrum of human sexuality, which is refreshing in a way that not even Girls has tackled. In a world where we are finally getting more stories about the trans community — and Laverne Cox's upcoming documentary will certainly add to this narrative — this is also a beautiful and funny story about a family. The Pfeffermans are a family with struggles and fights, complications and triumphs . . . and Maura. The seemingly unique circumstances might be what draw you in, though you may just learn they're not so different from so many other American families we already know and love on TV.