True Detective Theories
6 Questions We Need Answered in the True Detective Finale
HBO's mega-addictive series True Detective is coming to an end on Sunday, and before we even confront the withdrawals we'll go through without this show, we have bigger fish to fry. There are so many questions still open, it's mind-boggling to think that everything will get wrapped up. So before we see how the show ends this week, let's go over the questions that need to be answered in the finale.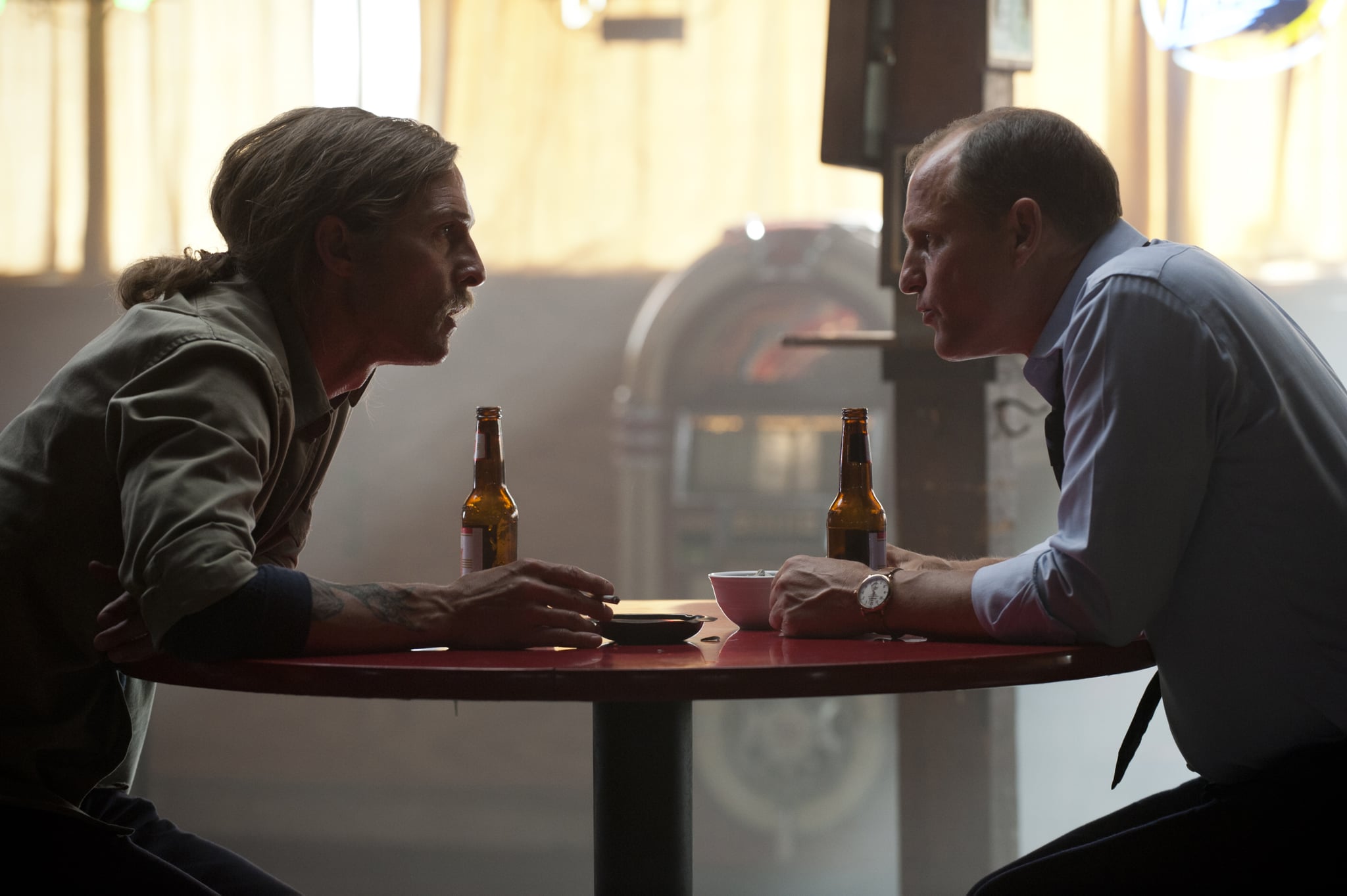 Who is the Yellow King?
Obviously, this is the biggest question of them all, the answer to the series's largest mystery. It's obvious now that the deceased Reggie Ledoux, as horrible as he was, was not the Yellow King. The man responsible for the ritualistic killings — including Dora Lange (whose body is found in the premiere) and the missing Marie Fontenot (who we assume is now dead) — is still out there. Though detectives Papania and Gilbough suspect Rust, I highly doubt that, but I do think (and hope) that Rust and Marty are the ones who are about to find the infamously named villain.
Did we meet the scarred man?
The Yellow King could very well be "the scarred man," who has been mentioned several times, starting all the way back in the premiere (aka the horrible-sounding "green-eared spaghetti monster"). Episode seven gave us more to go on — while investigating the Tuttle family, a former housekeeper slips that this scarred person is related to the Tuttles, and his last name may be Childress. Then, at the end of episode seven, Papania and Gilbough are lost and driving, and who do they ask for directions? A man with scars on the lower half of his face. But is that really him? And by "him" I mean the scarred man, the Yellow King, the green-eared spaghetti monster, and the man whose horrific actions started this whole thing.
What is the carcosa?
This word, uttered by several characters so far, sounds like it's a place — probably the place of Vudon, the Mardi Gras-like ritual Rust describes to Marty in episode seven. It's not a place I would like to go, and I fear seeing it very much, yet I really hope we get to see it.
Was Marty's daughter molested?
In 2012, Marty's grown daughter Audrey sounds like she's doing OK, according to her mother, but I still want to know about her childhood. As a kid, she drew those sexual pictures that worried her parents, and in 2002, her promiscuous actions seem to suggest something more. There are theories that Maggie's father — Audrey's grandfather — had molested Audrey. Marty's reactions to seeing Reggie Ledoux's compound and that creepy video tape Rust found at the Tuttle house would support that theory, if he has ever been suspicious of his father-in-law or suspicious that someone did something to his daughter.
How far does it go?
Every time a new name is uttered, it seems to link back to someone else we've heard about before — someone bigger. When we heard that the scarred man's last name is Childress, that connected to Sheriff Childress — who was the sheriff of Erath, where Marie Fontenot went missing. Under him, the report about her went missing (and Geraci, who plays a big role in episode seven, was a deputy under Childress at the time). This implicates the police in a cover-up, which Rust suggested in an earlier episode. Not only that, but a Tuttle is a state senator in 2012. This whole thing could be very, very big.
Will Marty and Rust die?
In episode seven, both men seem resolved to do anything to get to the bottom of the case — including dying. They've said their goodbyes, and they're about to head into some terrifying territory. Is this why Matthew McConaughey and Woody Harrelson won't be around for season two? Say it ain't so!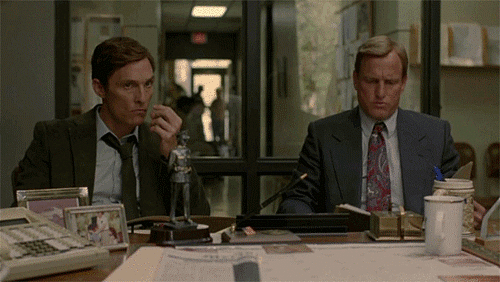 What do you think will happen in the finale?