Source: POPSUGAR Photography / Sarah Lipoff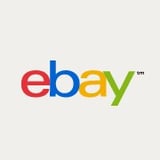 Just ask any fan of The Bachelor and they will tell you straight away, romance is key to finding and keeping love. We partnered with eBay for nontraditional Valentine's Day date ideas. For an ultimate date night experience, learn how you can go on a double date with The Bachelor alums Sean Lowe & Catherine Guidici.
Valentine's Day is a date that lets you celebrate everything you love about your special someone. No matter if you've been married for several years or are just getting started, this is the one day of the year you get the opportunity to go all out when it comes to romance. Mix up tradition and celebrate this love-filled day with fun spins and unique ideas that are sure to get you that final rose.
Go on a double date: You might think bringing others along for a Valentine's Day celebration might squash the romance, but don't worry, this is way more fun than those awkward two-on-ones. Linking up with another couple for date-night plans is the ultimate experience and a surprisingly wonderful way to enjoy the holiday. You will have more things to talk about and more food to share.
Re-create your first date: If The Bachelor has taught us anything, it's that first impressions are very important. Even if you don't live in the same town where you met or the cafe you originally met isn't there anymore, putting the time into re-creating the first time you met is a sweet way to show your never-ending love. You'll remind each other why you are still together while re-creating memories. Make sure to take lots of pictures to remember the special date.
Take a cheese-making class: Any type of class where you get a little messy together while creating something absolutely delicious is a wonderful way to mix up Valentine's Day. Pick up all the things you need to re-create what you've learned and give them to your significant other so you'll always be able to get cooking together.
Take a kickboxing class: Get sweating with your honey while tossing some punches. You might learn a little bit more about each other while kicking stress levels. Just make sure not to get knocked out — that may have worked for Jared in Kaitlyn's season, but not everyone can make the defeated underdog thing work for them.
See a scary movie: There's nothing like cuddling up and watching movies together, but ones that might leave you both cowering under a blanket are so fun. Pop popcorn, make milkshakes, and enjoy the night together.
Be tourists: We can't all enjoy last-minute lavish trips to Mexico — we're looking at you, Ben Higgins — or helicopter rides to romantic waterfalls, but you can get a similar dose of romance by playing tourist in your own city. It allows you to see your hometown with new eyes and experience spots you might not usually frequent or have even overlooked. Hold hands while strolling the streets and feed each other dishes at the most talked-about restaurant in town.
Karaoke: Make a list of your favorite love songs and the hand them to the KJ at your local karaoke spot. It's so fun belting out songs over a few drinks. If you're shy, you can set up a karaoke machine in your living room and have your own sing-off.
Go wine or beer tasting: Hit up a local winery or brewery and savor a sampling of new wines or beers. Most purveyors love talking about what they're producing while sharing new blends. Kick back and enjoy a tasting paired with delicious nibbles.
Go to a comedy club: Laughing is the best way to reconnect, so head to a comedy club or get tickets for a local show and laugh the night away.
Rent a car and go cruising: No season of The Bachelor has wrapped without one of the coveted date cards leading to a ride in a fancy vintage car and there is a good reason — driving off into the sunset together is romantic and sexy! If you've always wanted to tool about town in the latest and greatest sports car or old classic, rent one for the day and take it for a day trip or even an overnight adventure.
Set the mood: Renting a room at a luxury hotel or spa lets you really get away from it all. Sometimes changing your setting can do wonders for you and your partner's energy and mood. And it's a great way to enjoy a night out without having to worry about anything else but talking, connecting, and relaxing.
Stay in: There's always a lot of pressure to go out on Valentine's Day, so why not plan the ultimate romantic evening at home? Start a crackling fire, get out the candles, order pizza . . . whatever you want! It's a fun way to just kick back and relax together without the stress of going all out for the holiday.
Dress up: Take this opportunity to bring your A game. Valentine's Day is the perfect excuse to dress up in your fanciest clothes. Whether you're going to a fancy cocktail party where you want to dress to impress or just heading to a movie with your beau, taking the extra time to look ready for a rose ceremony will give you confidence and make a memorable moment.
Act like you've never met: Set a time and location to meet and act like you're on a blind date. You can even create secret personas for a real spin on a traditional Valentine's Day date.
More From eBay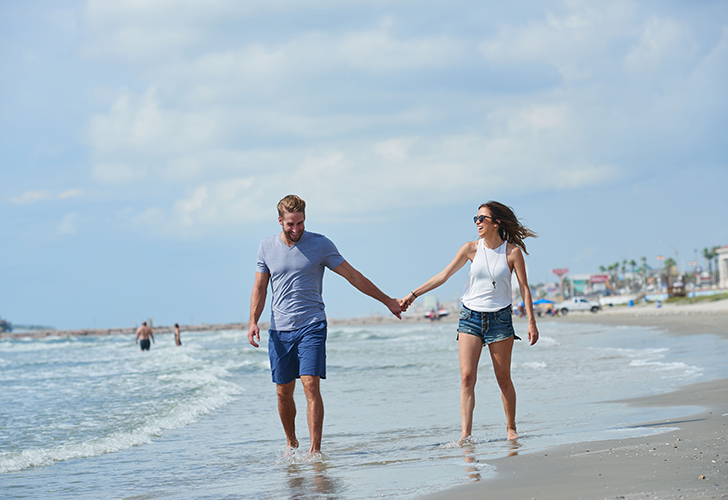 Chocolates and teddy bears are overplayed. This Valentine's Day, choose a gift that gives back. Whether you're looking for a gift for the one or you're celebrating the single life, eBay for Charity has teamed up with Warner Bros. new movie How to Be Single and former stars of ABC's The Bachelor to create two exciting auctions with 100 percent of the proceeds benefitting the American Heart Association. The auctions are live starting Monday, Feb. 1, through Wednesday, Feb. 10, at eBay.com.
In addition, eBay will also be giving away a double date with The Bachelorette alums Kaitlyn Bristowe and Shawn Booth via eBay's social media channels. Fans have a chance to win an all-expenses-paid trip to the couple's hometown of Nashville, including travel, airfare, hotel, and a personalized double date experience! Fans can enter at eBay.com.