Watching Game of Thrones For the First Time
39 Thoughts I Had While Watching Game of Thrones For the First Time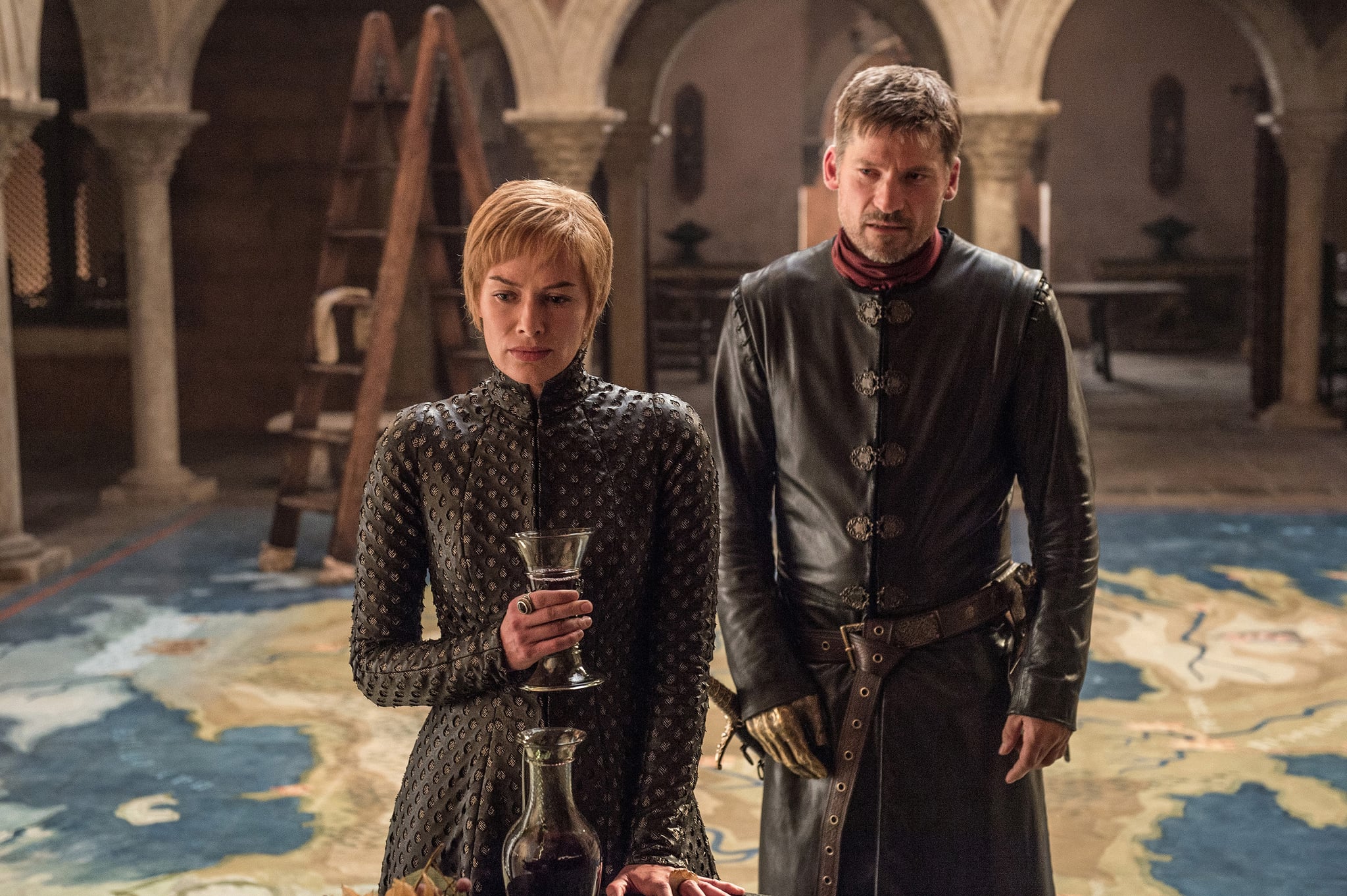 I'm not sure if you heard the news, but Game of Thrones returned on Sunday. Before I confuse anyone with the ridiculousness of this post, I need to make one thing clear: I do not watch the show, sue me. For the past six years, I've been bothered, pestered, and straight-up begged to watch the show by my diehard fan of a brother. My friends didn't help either. With every single social media feed inundated by Westeros weirdness, I was understandably overwhelmed and confused, like, I thought Jon Snow was dead, why is he trending on Twitter?
Why would I start a show that everyone already was obsessed with? I had trouble justifying binge-watching seasons that just look *cold*, and who has that kind of time? I've clearly done a lot of thinking about why I shouldn't watch the show, but on Sunday, I said f*ck it, time to see what all the hype is about. What better way to get in on the most talked about show of the past decade than to start on the season 7 premiere? With no prior knowledge of the show, I ripped off the band aid and watched the episode, and let me tell you, I had a lot of thoughts.
Whether you've obsessively waited for season seven to return, or you're just as annoyed as I was with bearded men and long-haired women taking over your feeds, read on to see all the thoughts I had while watching Game of Thrones for the first time. (Seriously, does no one believe in haircuts there?)
Here goes nothing. . .
So Winter is coming and a storm is coming? Mother Nature what are you doing?
Arya Stark looks like she lives and breathes by the statement, "kill 'em with kindness."
When Arya is still dressed as the late Walder Frey, she says, "Leave one wolf alive and the sheep are never safe." Is this foreshadowing something about the girls Arya didn't let drink the poison?
Yo, Arya's eyebrows are enough reason to continue watching this show.
This stampede of dead people in fur looks like live footage from Burning Man.
All these characters wear so many layers of coats, but never any hats. Aren't their ears cold?
Where's Jason Momoa?
Why is Ned Stark's son not walking?
During Jon Snow's meeting with the people of the North, everyone seems angry. And can we take a moment to appreciate that cute little badass girl standing up to him, wanting to defend the North.
Sansa!!! She's acting like she wants more credit for something, but I'm not sure what it is. Love her already.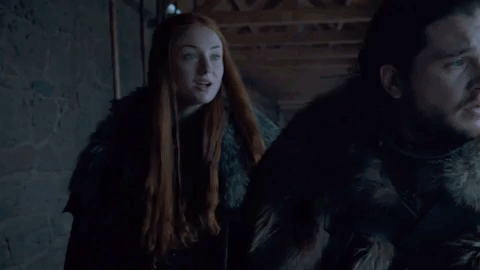 Ramsay? As in JonBenét? Gordon?
Everyone is so pale and pretty.
What did Jon Snow's father do?
Jon Snow seriously fears women, he's scared of what they're capable of, both good things and bad things. Women are responsible for birthing him and bringing him back to life. Pay your respects, dude.
What happened with Sansa and Cersei?
Everything is a lot more colorful in King's Landing, and there's even sunshine, except Cersei looks like the jealous Queen from Snow White and the Seven Dwarfs before she becomes an evil witch.
Why does Cersei hate everyone? Was she ever liked, or did she always have enemies from all over? She looks like she's easy to hate.
They pronounce "dynasty" funny.
Are Cersei and Jaime brother and sister? Husband and wife? Both?
Are the Lannisters the bad guys?
Cersei is going to kill Jaime (her brother/ husband), I can feel it.
Euron Greyjoy, who are you and why are you so casual? He looks like the Johnny Depp of King's Landing with his leather jacket and jeans. I bet he has a chain wallet.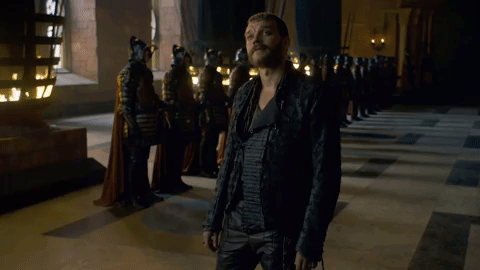 He seems cocky, but why did Cersei invite him over just to dismiss him? They're both up to no good.
Please stop with the diarrhea visuals.
Samwell is going to do great things this season. He's had enough of scooping sh*t and weighing organs, time to break into the restricted library area.
Lord Baelish is creepy AF. It doesn't help that his nickname is "Littlefinger."
IS THAT ED SHEERAN? WHEN DID YOU GET HERE? IS HE FLIRTING WITH ARYA? Answers, please.
Do these men know who Arya is? Bigger question is who are they? Are they important?
Why is Clegane called The Hound? He's definitely got jokes though.
It seems like "The Wall" is important, I should probably start paying closer attention.
What happened to Clegane's eyebrow? Did he actually know those people he buried? I think he secretly does and feels guilty about something.
Are we supposed to know whose decrepit arm that was in the library?
Is Jon Snow the king?
There she is! Daenerys with her perfect braids and curls.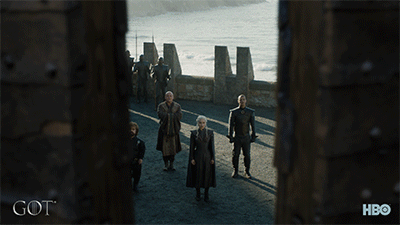 What is that castle they are going to? Is that the castle The Hound saw in his vision? OH, or is that the "Dragon Queen" the decrepit man was asking Samwell about?!
She's so pretty. She's having a moment in this place with the sand, she's taking it all in.
I'm so confused. Can someone explain the relationship between the Lannisters and Targaryens? Are they supposed to be dead? Or are they bad?
What is the importance of this Dragonstone castle? Is this the Dragonglass thing Jon Snow needed and Samwell discovered in the library book? What happened to that throne? Why is it sideways and all messed up?
Daenerys asks, "shall we begin?" and I'm like "WHAT ARE WE BEGINNING?!"
I know I have a ton of questions that would make any GOT fan roll their eyes far behind their head, but I'm convinced I finally understand what all the fuss is about. For anyone who doubted the show the way that I did in the past, it's worth giving it a shot, and I'm definitely going to start the series from the beginning, as soon as I have 60+ hours to spare!