Were Michael Jordan and Chadwick Boseman on All My Children?
Someone FINALLY Asked Michael B. Jordan and Chadwick Boseman About Playing the Same Character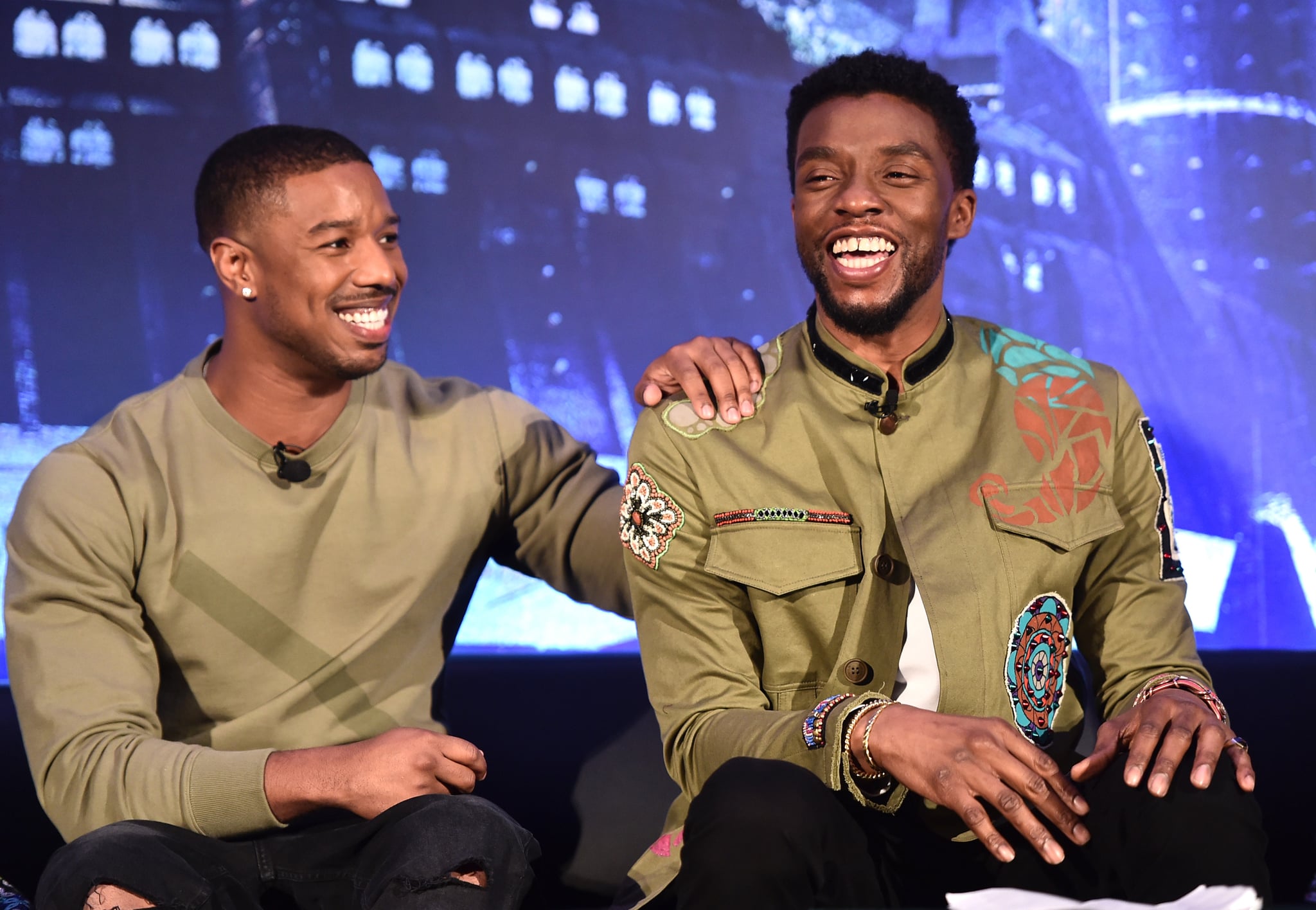 In case you didn't know, Michael B. Jordan's and Chadwick Boseman's paths crossed long before they shared the big screen in Black Panther. The Marvel costars recently sat down for a joint interview with The Wrap's Oscar magazine and were finally asked about their shared credit in the show All My Children. Back in 2003, they both portrayed the character Reggie Porter. Boseman, who was 25 at the time, played Reggie first, appearing in a few episodes from Jan. 2 to Jan. 14. He was then fired for taking issue with the stereotypical character. Jordan, who was 15, took his place shortly after.
When asked about the retrospective coincidence, Boseman and Jordan shared a laugh. "This is the first time anyone has ever asked about that! We've done this so much, and you're the guy, you're the one," Jordan quipped.
Boseman then went on to address how he got fired. "It's one of those things where you get a role, and you don't really know," he told The Wrap. "When I got it, I was like, 'This is not part of my manifesto. This is not part of what I want to do. How can I make it work?' Because with a soap opera, you don't know the full scope of what's gonna happen — you don't know where they're gonna take the character, because they don't always know where the character is going. And because of that, there's possibly room for me to adjust this and change it and make it so it's stereotypical on the page but not on the screen."
Michael B. Jordan playing Reggie in All My Children.
After expressing his uneasiness about the part, the producers let him go. Although Boseman had to leave the show because of his concerns, he believes the producers still took heed to his worries and made some minor adjustments to the character. "I had to voice my opinions and put my stamp on it. And the good thing about it was it changed it a little bit for him," he said in reference to Jordan. "They said, 'You are too much trouble,' but they took my suggestions, or some of them. And for me, honestly, that's what this is about."
Jordan, who seemed surprised at the backstory, then chimed in. "It's so wild to hear you say that," he responded. "I'm younger than Chad, and I was coming into All My Children fresh off The Wire — wide open, still learning. I was playing this role not knowing that a lot of the things I was going through were because of what he'd already done for me. It's hard to speak in the moment about how things we do can affect other people. But this is a pure example, right here on the spot — we ain't never talked about this before a day in our lives — to understand how what people do now can directly affect what other people do in the future. And the work that we're doing on Black Panther is hopefully doing the same thing for the next group of actors that are coming up, just like our predecessors opened up doors and made things easier for us."