What Is the Bachelor Mansion Like?
8 Secrets You'd Never Know About Living in the Bachelor Mansion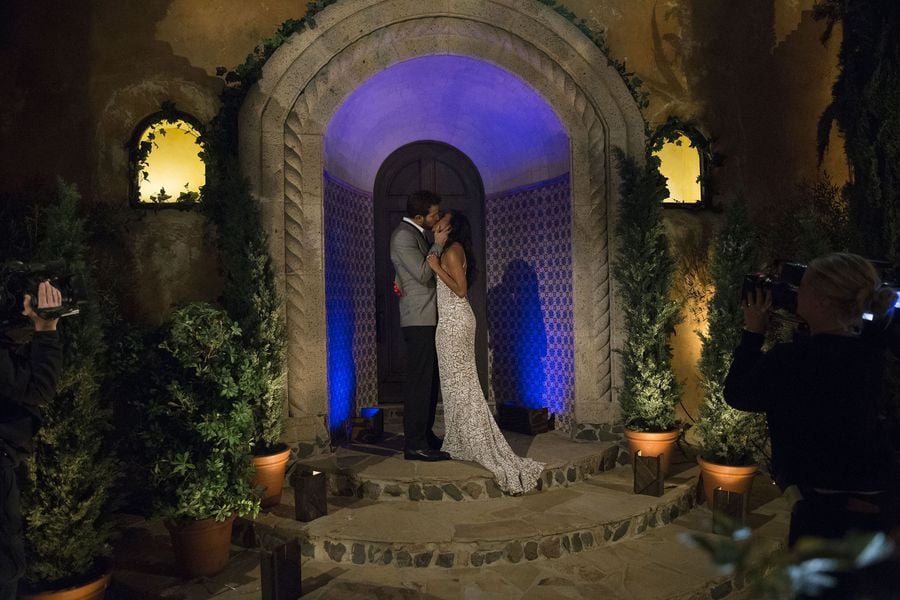 Image Source: ABC
I'm obsessed with the Bachelor Mansion. Not The Bachelor, the Bachelor Mansion. Located in Agoura Hills, CA, the estate houses each cast for approximately two weeks before they start to travel around the globe. I got to chat with Carly Waddell, Evan Bass, Ashley Iaconetti, and Chase McNary at an event hosted by on-demand massage app Zeel, and while people got poolside back rubs, I grilled them about what it's really like inside the mansion.
There's always food, and you get to request whatever you want. "Having food whenever you wanted was nice," said Evan. "There's a list," said Carly. "So you're like, 'I want rice cakes and peanut butter.'"
There are jars of candy. According to Carly, there's straight-up candy everywhere. The girls on her season kept eating all the M&Ms.
They eat at really weird times. "It's kind of communal," said Evan. "You'd come home from a date at like 3 in the morning and just make a giant skillet thing." Carly also mentioned honey sriracha bacon as her favorite culinary discovery from the house.
Those rose ceremonies take all night. The early episodes take forever to film because there are so many damn people to eliminate. "The sun comes up right as it's done," said Carly.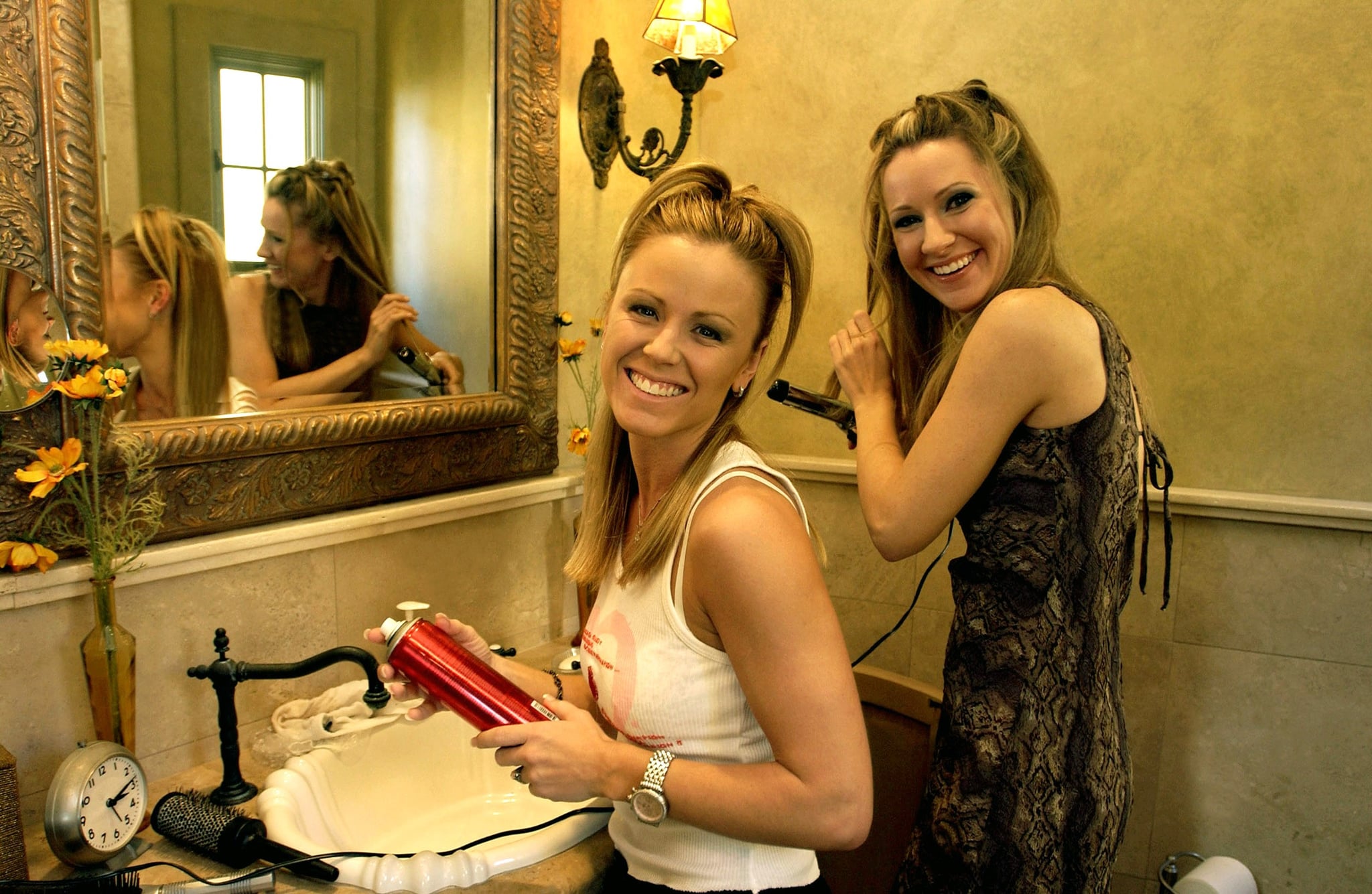 Image Source: Everett Collection
The toughest part is sharing a bathroom. Think sharing quarters with one roommate is hard? Try 20, with a limited amount of bathrooms. The girls have to do their own makeup on the show, and as Carly noted, some girls had to fight for mirror space. "In Paradise, it's even worse, because your makeup is just falling off."
Corinne isn't the only one who naps. You don't get a cell phone or any media in the house, so contestants pass the time by napping. Ashley was the first to admit that having all that time on your hands leads you to obsess over your (shared) relationship, so napping is a great option.
You have to do your own dishes . . . unless you're Chase. While he did say everyone (except Chad) did a good job cleaning up after themselves, Chase did have a dishwashing hack. "We figured out that if we just left all our dishes until right before the Rose Ceremony, they would bring in a catering crew that would clean the entire kitchen."
It's a low-key party all the time. One thing everyone agreed on? Living in the mansion is really fun. Carly misses hanging with her friends, Chase called the atmosphere really relaxed, and though Ashley doesn't love being around large crowds, even she had a good time.