Danielle Lombard Talks About Dean After Bachelor in Paradise
13 Juicy Tidbits Danielle L. Just Revealed About The Bachelor and Bachelor in Paradise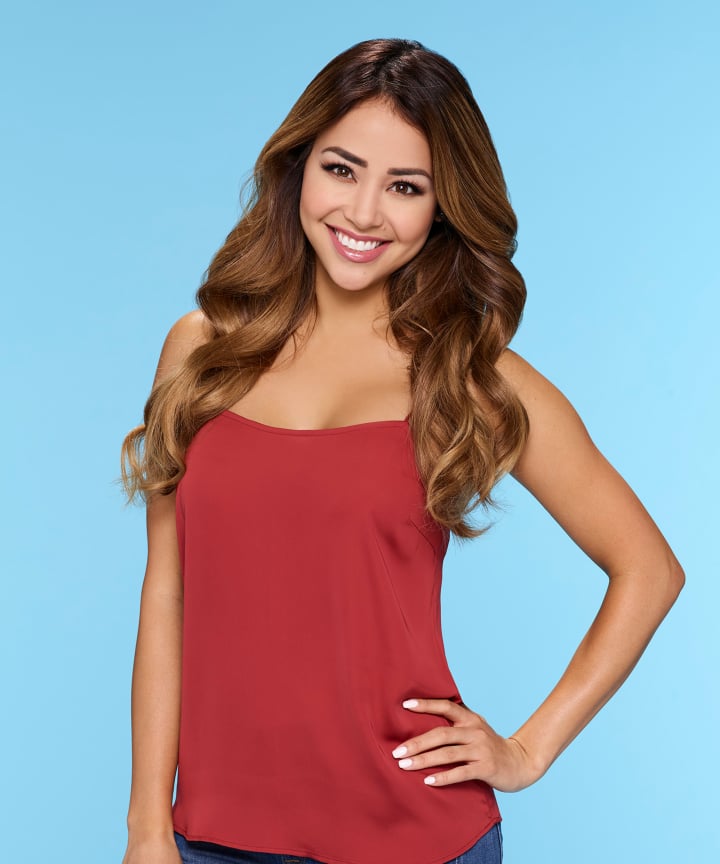 It's been a few weeks since the finale of Bachelor in Paradise, and fans are still reeling from the dramatic love triangle that formed between Dean, Kristina, and Danielle throughout season four. The trio have since appeared on The Ellen DeGeneres Show (which, ICYMI, was insanely awkward), and each has fielded multiple questions from the press on where they now stand in the show's aftermath. Though much of the ensuing coverage focused on Dean and Kristina and whether the two will be getting back together in the future, it seems like D-Lo has been getting the short end of the stick, being unfairly framed as the "homewrecker" who split up Dean and Kristina.
To clear the air and answer some fan questions, the reality star recently did a Reddit AMA (or "Ask Me Anything"), where she addressed everything from her feelings about Dean to some heated drama that brewed on the set of Nick Viall's season of The Bachelor. She, for lack of a better phrase, spilled the tea, and things got majorly juicy. Much of the thread has since been removed from Reddit, but we gathered 13 of the most standout topics she discussed beforehand. Strap in, Bachelor Nation, because you're in for a dramatic ride.
1. On how she feels about the love triangle:
"The whole situation just reminded me of a relationship you experienced in high school. If they really are trying to rebuild their trust and establish a healthy relationship then I wish them the best. No hard feelings towards either of them, but I don't necessarily feel the need to communicate with either parties."
2. On why she decided to date Dean again after he dumped her on national TV:
"He contacted me immediately after we left and had told me that he was 'encouraged' to say those things on camera. We spent close to 5 hours on the phone before I came to a point where I believed him. I honestly think I'm too forgiving and wanted to trust him. But his words and actions continued to contradict each other afterwords and we ended our relationship before the reunion show."
3. On when she and Dean ended things:
"I believe it was a week before the reunion. But we were never official, although he claims he wasn't talking to Kristina while we were 'dating.'"
4. On whether she knew Kristina was nearby while she and Dean canoodled in the pool:
"That was so crazy to watch back, because both Dean and I honestly had no idea that she was there. It was one of those moments where you watch back and cringe. I would never do something like that intentionally and my whole experience in that love triangle was that Dean liked me more, but was too nice to be direct with Kristina in that he wanted to pursue a relationship with me. Then later I found out that after that night in the pool, Dean went to bed and Kristina came to his room crying and asked if she could sleep next to him."
5. On whether she knew Dean was still into Kristina after that pool scene:
"Not at all. From what he told me and his friends, was that he was more into me but because Kristina was so emotionally invested he was having a hard time telling her he wasn't interested."
6. On the most surprising thing the producers cut out of the show:
Someone asked if there was anything in particular, either from The Bachelor or Bachelor in Paradise, that shockingly didn't make the final cut of the show. Danielle brought up one specific moment from her stint on Nick's season. "I think on The Bachelor I was deeply disappointed when they didn't show what had happened between the girls and I when we were in Nick's hometown. It would have explained why I took Nick first at the Rose Ceremony in the barn even though I had a rose from my one-on-one date." Hmmm, interesting.
7. On what she wished producers showed more of on Bachelor in Paradise:
"I wish they would have aired my relationship with Ben because I think it shows I wasn't pursuing Dean. I also wish they showed more of my in-depth conversations with Dean. The things he said to me, versus what he said in his ITMs (In The Moments, aka confessional interviews) were completely different." Another commenter followed up by asking whether she thinks the producers purposely edited footage to make it seem like Ben Z. only cared about his dog, and Danielle totally agreed. "Poor Ben, but honestly the show will do that. He definitely talked about more things that his dog, but hey. There's worse things to do than talk about how much you love your pup!"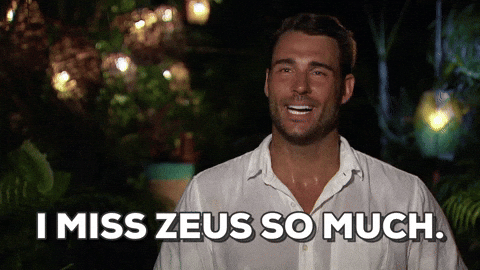 8. On why her Bachelor in Paradise confessionals were rarely shown:
One curious user wondered why D-Lo's confessional interviews weren't shown that often, and her answer was actually pretty heartbreaking. "For me, I was so over the love triangle I normally refused to cry on camera. Did most of my crying in the shower :'(," she wrote.
9. On what happened between Vanessa Grimaldi and Rachel Lindsay on Nick Viall's season:
Apparently there was some drama brewing behind the scenes of Nick's season. "Vanessa called Rachel something that was extremely derogatory," D-Lo explained on the Reddit thread. "From what I heard it was bad. Vanessa had to be separated for the rest of the show." Daaaamn.
10. On her personal relationship with Vanessa:
Another AMA participant asked Danielle to comment on whether Nick actually broke up with her because Vanessa disliked her. D-Lo admitted that it "definitely played a factor," adding, "she's reached out to all my friends, but never apologized to me . . . I also feel like Nick deleted the photo of the two of us on Instagram because she has such a big issue with me." Now that's some drama with a capital "D."
11. On some additional Vanessa-related tea she wanted to spill:
One user asked a string of questions related to Vanessa's supposed hatred of D-Lo and how the women on Nick's season felt knowing that he apparently didn't really want to get married. And man, did she spill some juicy details! "Jeez. Where to start. Vanessa stabbed me in the back and tried to get everyone else in the house to hate me, while I was gone on my date and never talked to me about the things she didn't like even though we were supposedly friends. Then she tried to do something similar to Rachel later on," she responded.
She also elaborated about Nick's thoughts on marriage, saying, "I think most of the girls felt like Nick never wanted to get married and he just wanted to be on TV. So that really pissed a lot of women off. Maybe for Vanessa, it became more of a competition? But I don't think that she cheated on him? It was just ironic because she told Nick I was just there to be famous since I've modeled in the past, but you come to find out later that she's actually a model and TV host/actress in Canada and that Nick's been taking acting classes out in LA." Well, alrighty then.
12. On her hometown date with Nick:
One Reddit user asked how it felt to be "paraded through" all the spots where Nick had "hooked up" with past flames. Danielle admitted, "It was actually pretty nerve wrecking. We had just experienced a 20+ hour travel day. It was weird running into his ex, but overall the date was amazing. His hometown reminded me of my own, so aside from that minor run in, everything else went seemingly well." When another user chimed in to ask whether running into Nick's ex-girlfriend during the date was set up by a producer, she answered, "I'm not sure to be honest, but both Nick and I were surprised."
13. On the one misconception she'd like to clear up about herself:
"I am and EXTREMELY loyal friend, I'm respectful and have so much more to offer a partner than my looks."