What Happens With Corinne and DeMario Bachelor in Paradise?
What Happened Between Corinne and DeMario? Here's What Bachelor in Paradise Showed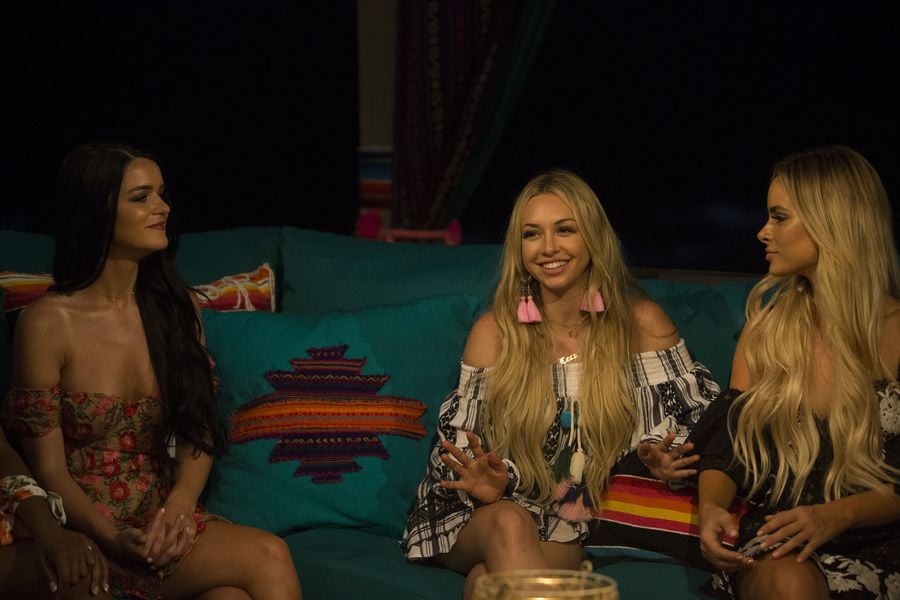 In true Chris Harrison form, he says in the very first episode of Bachelor in Paradise that it is the most dramatic season yet — and we actually believe him this time. This is the fourth go-around of the show that brings together former contestants of The Bachelor and The Bachelorette who didn't find love the first time. Weeks ago, news broke that production was halted after "allegations of misconduct" came about involving Corinne Olympios and DeMario Jackson. The first episodes from the two-night season premiere have aired; here's what we know so far.
After a "very special episode" introduction from Harrison (complete with voice clips of various news outlets reporting on the situation), the show begins as usual. DeMario shows up in paradise and the group, specifically Raven Gates, gives him a hard time about going into the most recent season of The Bachelorette with a girlfriend. When Corinne shows up, she's her usual flirty self that we knew her to be on Nick Viall's season. The two get to talking . . . and drinking . . . and flirting . . . and suddenly they jump in the pool with their clothes on.
The next morning, Corinne and DeMario are sitting with other singles eating breakfast, and everything looks normal. Fast forward to that evening and everyone is off talking before the rose ceremony, notably the first season in which women get to hand out the roses the first week. Now the strange thing here is that we see Corinne and Vinny Ventiera (who was on the last BIP season) talking, and she tells him that she's giving him her rose. Based on the episode, Corinne spent most of her time with DeMario, so it seems off that she wouldn't give it to him.
DeMario is walking on the beach with Alexis Waters (known for her shark costume) when a producer says that he needs to talk to DeMario alone. The rest of the cast members can tell that something is going on, and one even asks where Corinne is. Then the cameras are turned off.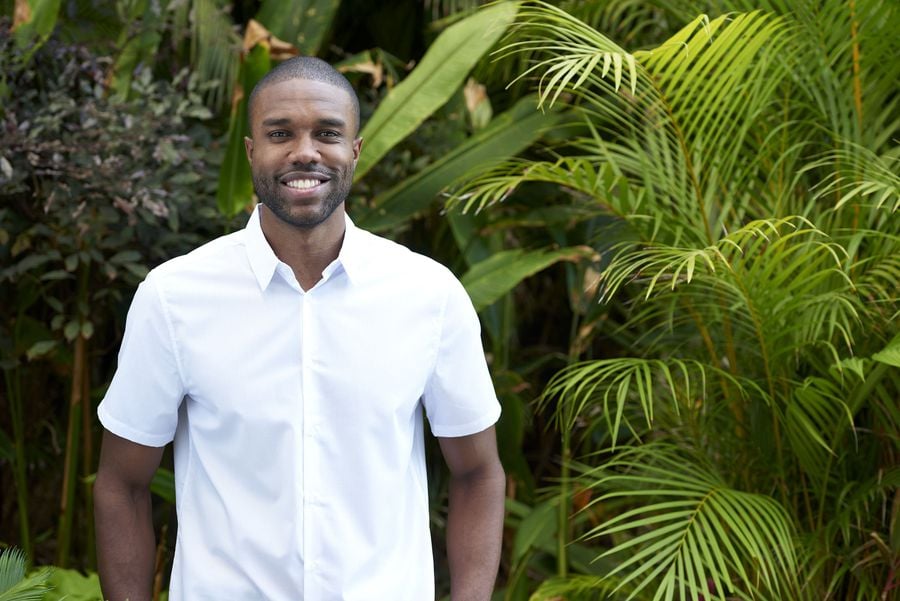 In the second episode of the two-night premiere, "the bachelors and bachelorettes return to Mexico." Chris Harrison talks to the group and asks for their input on the whole Corinne/DeMario situation. By this time, they've all read news articles and public comments on what allegedly went down that night. As a whole, the group seems to be supportive of both parties and doesn't think any foul play took place or that either of them did anything wrong. Then Chris asks a deeper question: "Do you think race played a part in this?" After a moment of silence, several cast members agree that it did. For those who are unfamiliar, Corinne is white and DeMario is black, and the public had opinions about this when the news came out.
Chris brings up how Corinne referred to herself as a "victim" in her statement. Danielle Maltby says maybe she said that to "save face," and Alex Woytkiw says "it was a very vague statement and it was left to interpretation by design, and it's unfortunate." But the cast doesn't necessarily think the statement came from Corinne herself, but probably her lawyers.
Chris's final question for the group is if they all still want to be in paradise, and if the majority of the cast members say no, they will stop the show altogether. Every single person says they want to be there (including Chris), and paradise is back in action! No one mentions Corrine's or DeMario's whereabouts after that.
Although we have pretty good insight into what happened in paradise that night, allegations are still up in the air. But if there's one thing we know, it's that both Corinne and DeMario will be on the BiP reunion special, so this story is far from over!