What Does Jack Do in Fifty Shades Freed?
What You Need to Know About Jack Hyde's Twisted Part in Fifty Shades Freed

Ana and Christian's real enemies emerge during Fifty Shades Darker, and one of them is coming back to wreak more havoc in Fifty Shades Freed. With the new film's Feb. 8 release just weeks away, here's a reminder of how he nearly tears Ana and Christian apart in the second installment and what he does in the third book. We'll have to wait until we see the movie to find out if the film's writers followed Jack's plot exactly!
Meet Jack Hyde
Jack first emerges as a character in the trilogy's second book, Fifty Shades Darker. He is the commissioning editor at Seattle Independent Press, where Ana interviews for an internship, and there is something really shady about him. Against Ana's better judgment, she decides to take the position at SIP as Jack's personal assistant in an effort to advance her career.
He constantly hits on her, calls her "honey," asks her out for drinks, and makes Ana feel beyond uncomfortable. Things come to a head when Ana is on the job and Jack confronts her about the personal emails she has been exchanging with Christian. Jack attempts to get Ana to sleep with him, and while she successfully resists, he assaults her.
Christian intervenes and gets Jack fired, but Jack's obsession with Ana only grows.
Jack's Family Ties
We later learn that Jack is Christian's half-brother. He hates Christian because Christian was adopted by the Greys, while he was not. Christian's security team goes through Jack's computer and finds evidence that he has collected information on each member of the Grey family. He has been stalking them, and he continues to keep a close eye on the couple, watching them from afar and sabotaging Christian's helicopter.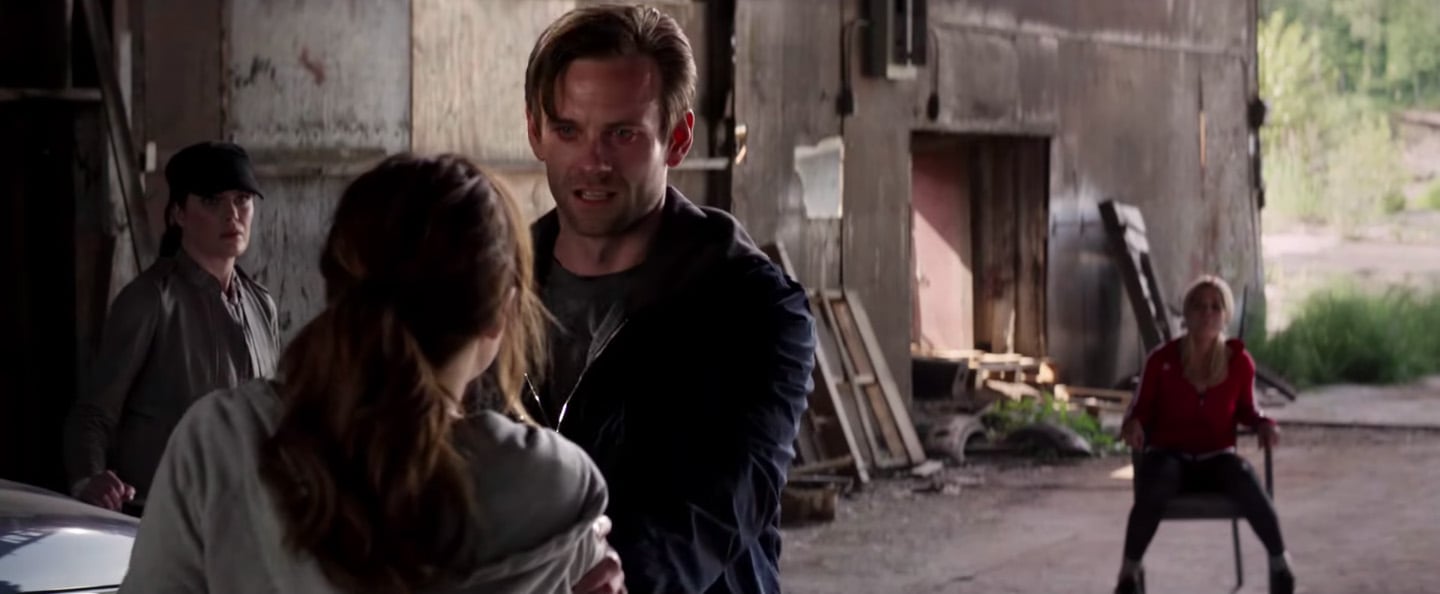 Jack's Continued Harassment
Fast forward to Fifty Shades Freed and Jack is up to his old tricks when he pretends to be part of a moving company. He's able to gain access to Christian and Ana's apartment, but Christian's security team acts quickly and Jack is sent to jail. While there, Jack tries to accuse Ana of sexually harassing him.
Once released from jail, Jack kidnaps Christian's sister Mia. He holds her hostage for a $5 million ransom, all with the help of Elizabeth Morgan, a former SIP employee and someone who Ana had thought was a friend. Jack demands the money from Ana, but his plan backfires. He is arrested and again sent to jail.
The final book fast-forwards two years in the future, and Christian and Ana are living happily. It seems that the disturbing incident in Fifty Shades Freed is their last tango with Jack!