What Does Tyrion's Final Line on Game of Thrones Mean?
Tyrion's Final Line on Game of Thrones Is More Significant Than You Might Think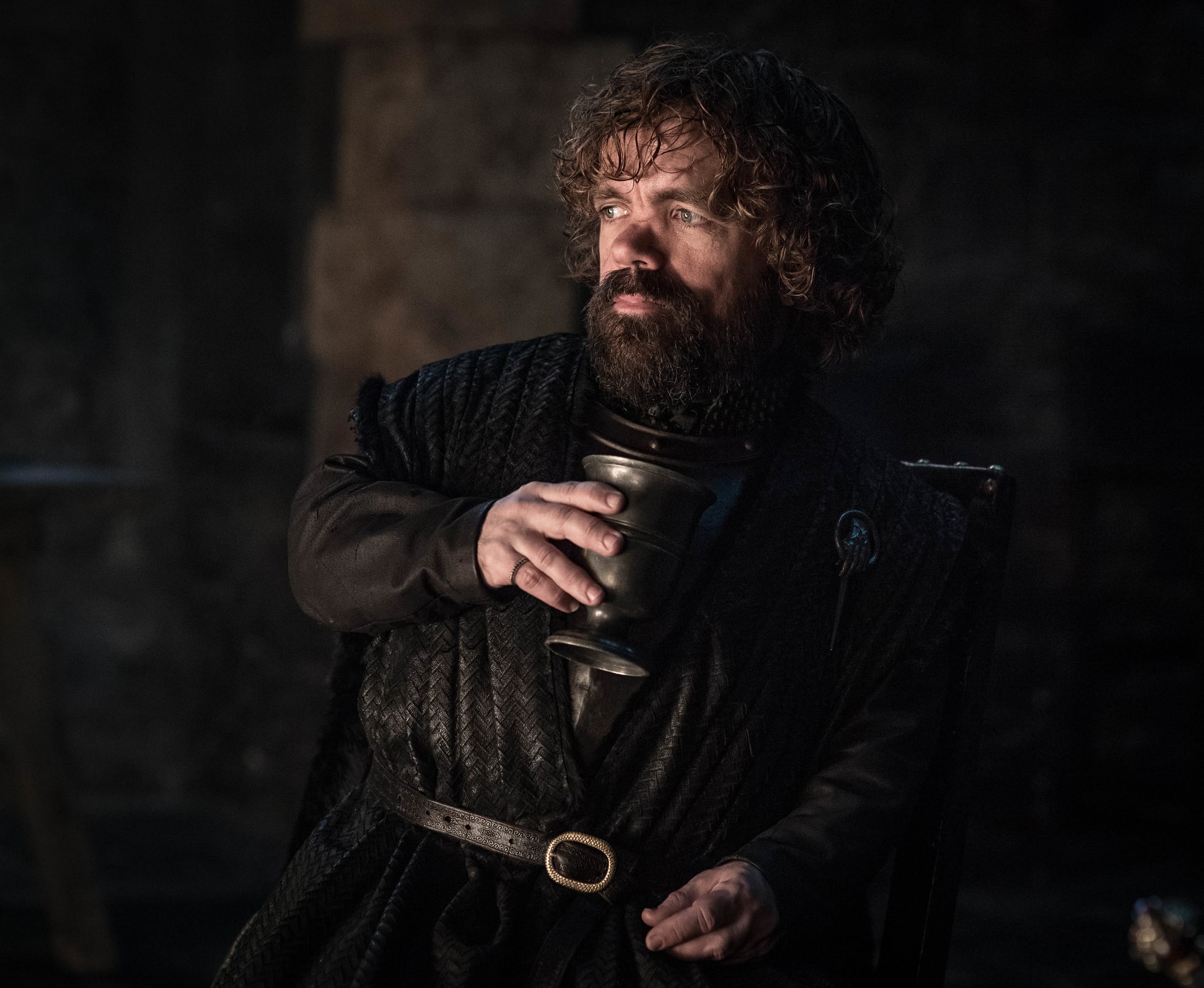 Game of Thrones is no stranger to throwing subtle callbacks to previous seasons into the show's dialogue, so it's no surprise that the final line uttered in the series finale is one that holds a more significant meaning than fans may have initially thought.
During the episode's final moments, Tyrion sits on the Small Council alongside Bronn, Brienne, Ser Davos, and Sam as they discuss their plans to rebuild King's Landing and whip Westeros back into shape now that a new king has been chosen. Always one to prioritize, Bronn, the new Master of Coin, mentions rebuilding the brothels that were destroyed when Daenerys torched the city. This, of course, sets off a discussion among the group about which tasks should actually come first, but it also inspires Tyrion to deliver the final line of the series: "I once brought a jackass and a honeycomb into a brothel," he says.
As one attentive fan points out via YouTube, the line is actually part of a joke that Tyrion has been telling on the show for multiple seasons, though it's one that he's never actually had the chance to finish.
The first time we hear him mention it is in season one, when Tyrion is put on trial by Catelynn Stark and her crazy sister, Lysa Arynn, for Bran's attempted murder. He attempts to tell the joke in an effort to save himself from whatever punishment Lysa would've tortured him with had he been found guilty, but she cuts him off right after he blurts out that first sentence. He gives the joke another go in season six while trying to loosen up Grey Worm and Missandei during their time in Meereen. Not surprisingly, he's interrupted once again when the masters come back to attack the city.
Of course, he still doesn't get the chance to finish the joke when he brings it up again in the series finale, though we'll still give him an A for effort for actually reading the room this time and not telling the joke while in the midst of a life-or-death situation.
Image Source: HBO / Helen Sloan