What Girls Gets Right About Your 20s
Why Girls Is the Show I Needed in My 20s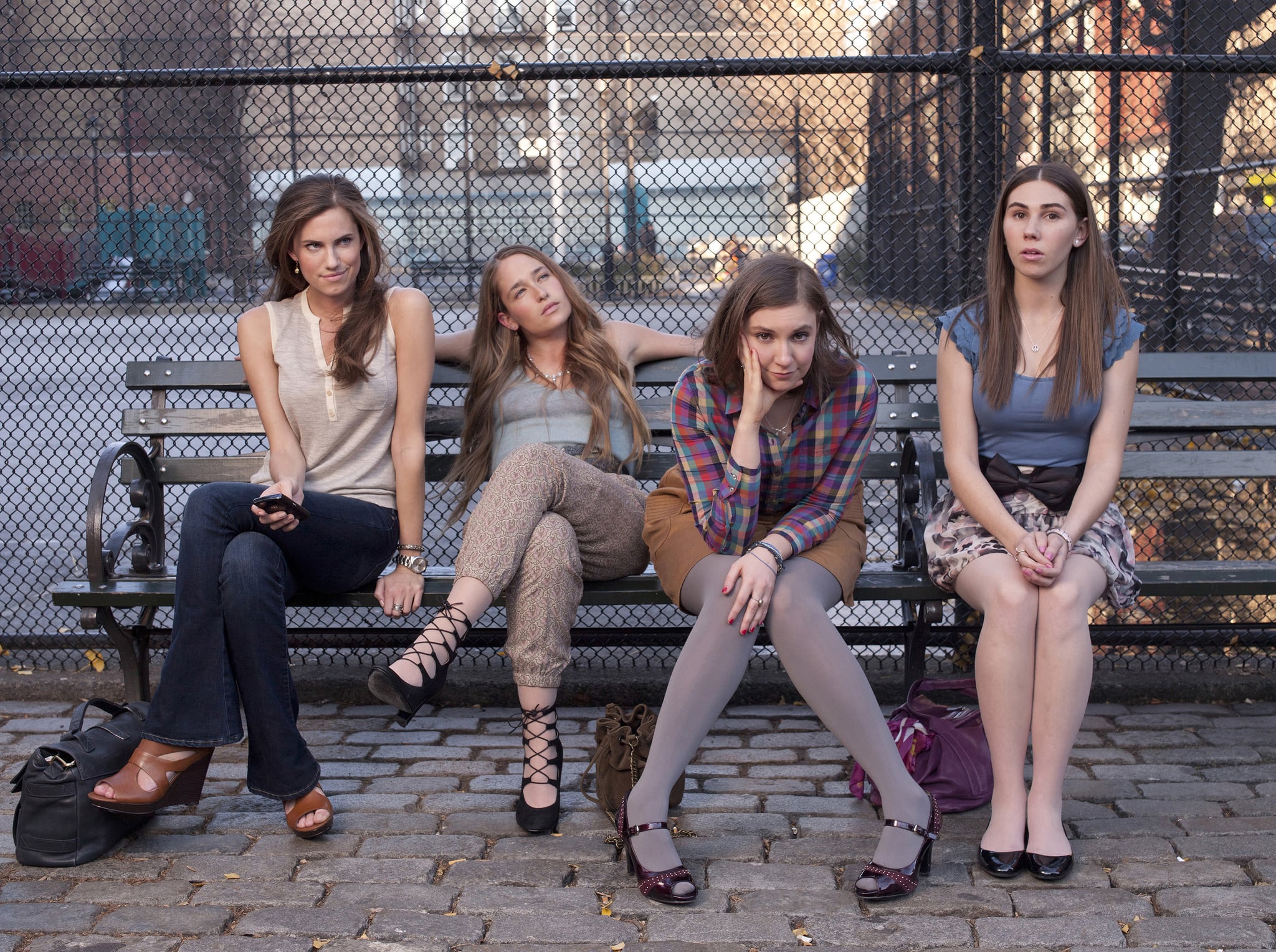 When Girls first premiered on HBO in 2012, I was a 20-year-old liberal arts student studying abroad in the cold, dead Winter of Copenhagen, Denmark. Like many of my friends doing junior year abroad (JYA, as we called it), I was a mixed bag of emotions. I was sad, lonely, confused, happy, and mostly wondering if I was doing everything I was "supposed" to be doing. That's the same feeling Girls has carried throughout its entire six seasons: this feeling in your 20s of "Am I doing any of this right?"
As season two was coming to a close, the small world I created for myself with my best friends and doe-eyed college boyfriend was also ending. Would I move to New York City and, come Wednesday nights, feel alive? Or would heartbreaks, loneliness, drunken nights, and moments of freedom come instead? As I graduated my tiny liberal arts college and flung myself out in the "real world," my escapes and moments of knowing whether or not I was doing the whole adult thing right came back to watching Girls and scouring the internet for emotions.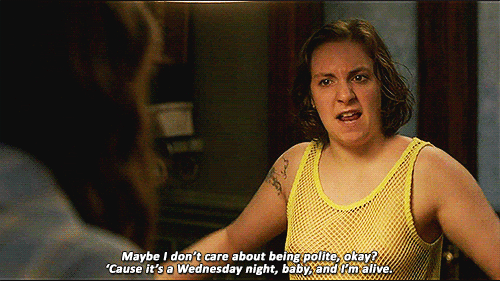 A mere few months later, after Adam reunites with Hannah in season two, I packed up two suitcases and moved to California, devoid of my best friends, a boyfriend, and anything I remotely even knew. Even though Girls takes place in NYC, I experienced many of the show's raw emotional moments of being young because location doesn't matter in your 20s; the realness of it will come for you wherever you are.
As Girls has grown up, so have I with it. My hangovers have gotten worse; I too thought I wanted to continue to date terrible, goal-less men (my heart will always hold out for Shosh and Ray); and I still wonder if I should get an MFA and fail as miserably as Hannah did. My friends and I have also grown up and apart; all the close college friends I knew and loved now exist 3,000 miles away, accessible by a double tap on Instagram. My best friend and I remain close and can't seem to let go of each other, mostly because we know each other's hearts in a way no one else could.
This last season of Girls is particularly heart-wrenching, as it feels like my own 20s chapter is coming to a close. I grew up with Girls and it kept me slightly in check whenever my life was turned upside down. Watching each of the girls grow up (or attempt to, in Marnie's and Jessa's cases) feels so undeniably raw and real that I wonder if Lena Dunham is just secretly listening to and learning from the rest of us in our 20s. The understanding between Adam and Hannah in episode eight of this season was rough to watch because we've all been there at some point in a relationship (not just romantic relationships, either). Whether you flick through Facebook and see an ex with a new girlfriend or try to see an "old friend" in NYC, you realize the frail connections that once held you both together by a tiny iMessage bubble are no longer there.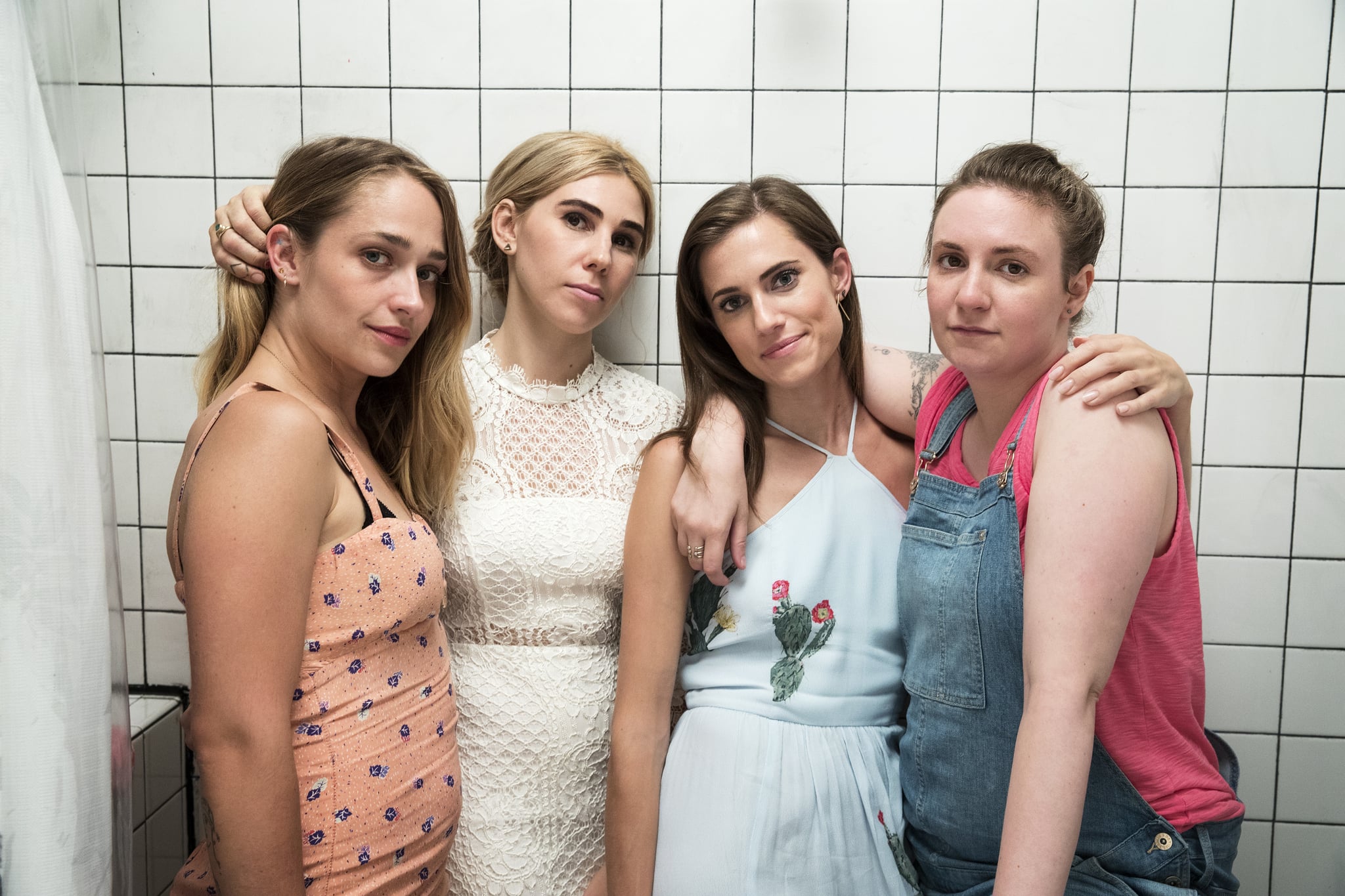 Seeing Shosh, Hannah, Jessa, and Marnie end their friendship was incredibly sad because it's a part of adulthood that no one warns you about. As you get older, you realize what relationships matter to you and which ones you'll devote time to. Ultimately, some friendships just won't cut it. It's one of the saddest, unspoken goodbyes because, as Jessa said, "You can't just erase people," but you can't sustain every single friendship either.
I'll be 26 in a few months and I feel a bit more "adult," but I still have an existential crisis every now and then about whether or not I'm doing any of this right — and when exactly I'll grow up. As Girls comes to an end, I'll be losing a weird, realistic reminder that life includes successes and failings. I only know that I still hope to dance it out in a room with a group of my closet friends to "Dancing on My Own." And like Marnie, I'm still waiting for someone to tell me how the rest of my life should look and whether it's anything near as colorful and emotional as the one I've painted for myself these past six years.