What Happened Between Tia and Colton From The Bachelor?
Bachelor in Paradise: What to Know About the Love Triangle Between Tia, Colton, and Becca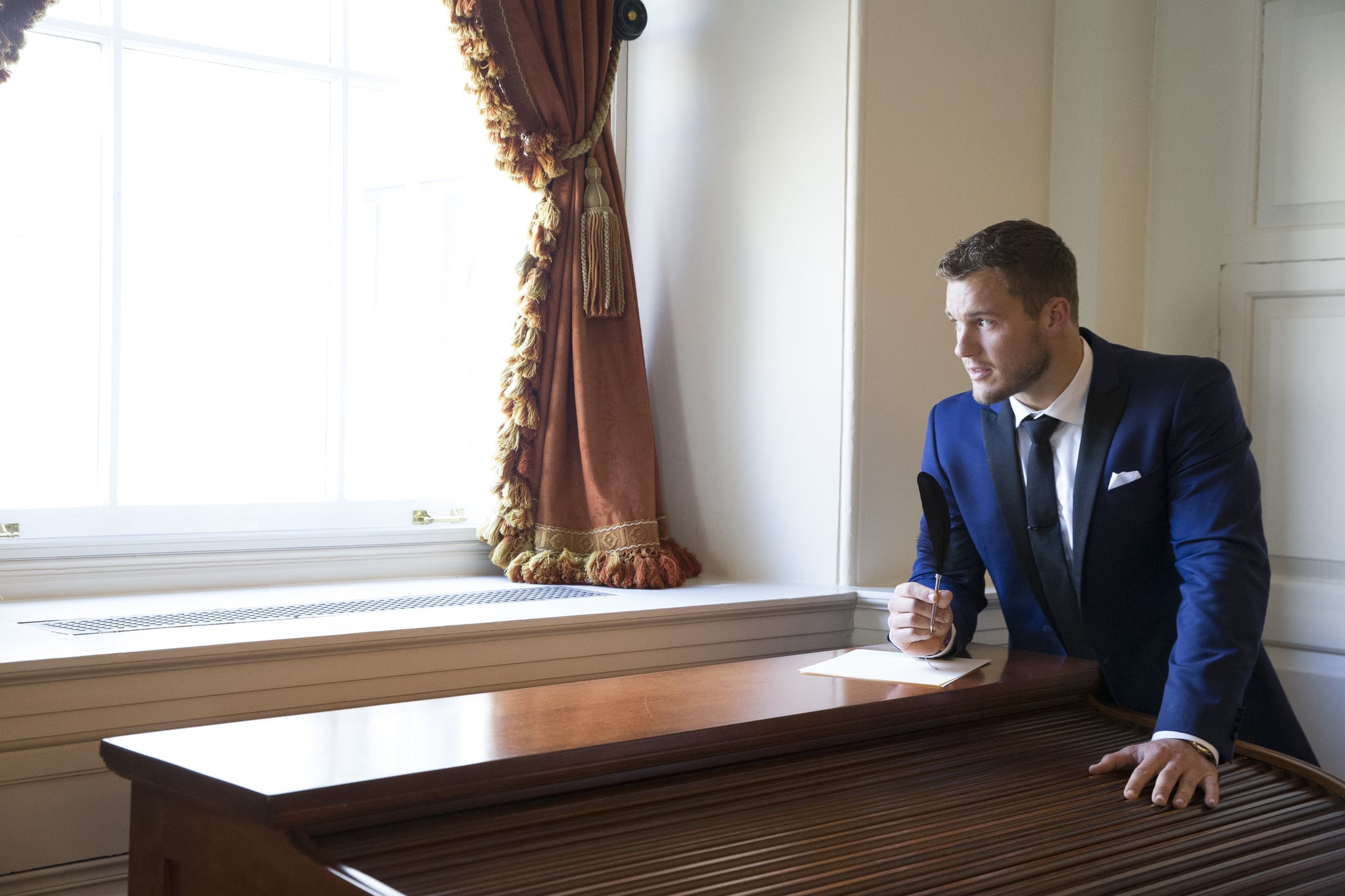 We were fascinated when we realized there was a love triangle between former Bachelor contestant Tia Booth, recent Bachelorette Becca Kufrin (who is friends with Booth after competing for Arie Luyendyk Jr.'s heart), and Colton Underwood, Becca's (former) potential suitor. All has been explained, in vivid detail, on The Bachelorette, but in case you're headed into Bachelor in Paradise without any knowledge of the drama, here's a crash course.
How Tia and Colton Met
These two met on Instagram after Colton went for his screening interview for The Bachelorette. It's rumored that ABC execs asked Colton which of three women he preferred and showed him a picture of two women and Tia. Not only did he pick Tia, but he followed her on Instagram. She followed back, and one DM convo later, the two of them were meeting up for a very "special" weekend.
Then Arie changed his mind about Becca, broke her heart on national television, and every other contestant in the running to be the next Bachelorette was no longer important as Bachelor Nation rallied for Becca and her happy ending. Colton gets cast, Tia has to hang on the sidelines, and the couple go their separate ways . . . so we thought.
The Reveal
Not wanting to hide anything from Becca, Colton was pretty upfront about his relationship with Tia. While he told Becca really early on into the process (the second episode!) that he knew Tia and they had a "thing," he assured her that he was there for the right reasons and his feelings for Tia weren't an issue.
The End For Colton and Becca
Everything seemed to be going along well for Becca and Colton — dude made it to the top four! However, during a little girl time, Tia dropped a bombshell: she still had feelings for Colton and wanted the chance to explore them.
Becca decided to cut Colton loose in an ultimate showing of girl code. It may have changed the course of her life, but hey, she's engaged and happy. In fact, this little blip on the radar actually didn't seem to put a strain on the relationship between Becca and Tia, as the night after the elimination, Becca took to Instagram to defend her friend and her decision.
It seems that all is well in Bachelorette Nation . . . or not.
A Trip to Paradise
Well, if we thought a love triangle behind us, we were totally wrong. While Tia and Colton are both ready to ship off to paradise, it turns out there is another suitor there who is ready to capture Tia's heart: Chris Randone. Chris is from the same season of The Bachelorette and was present for conversations about Colton and Tia's previous relationship. In the promos, we can see him telling the camera that "Tia's put the Colton situation behind her, and I keep falling in love with her more and more every single day."
Let's do the damn thing.