Are Tia Booth and Chris Randone From The Bachelorette Dating
Um, Is Tia Booth Dating Chris Randone From The Bachelorette Now?!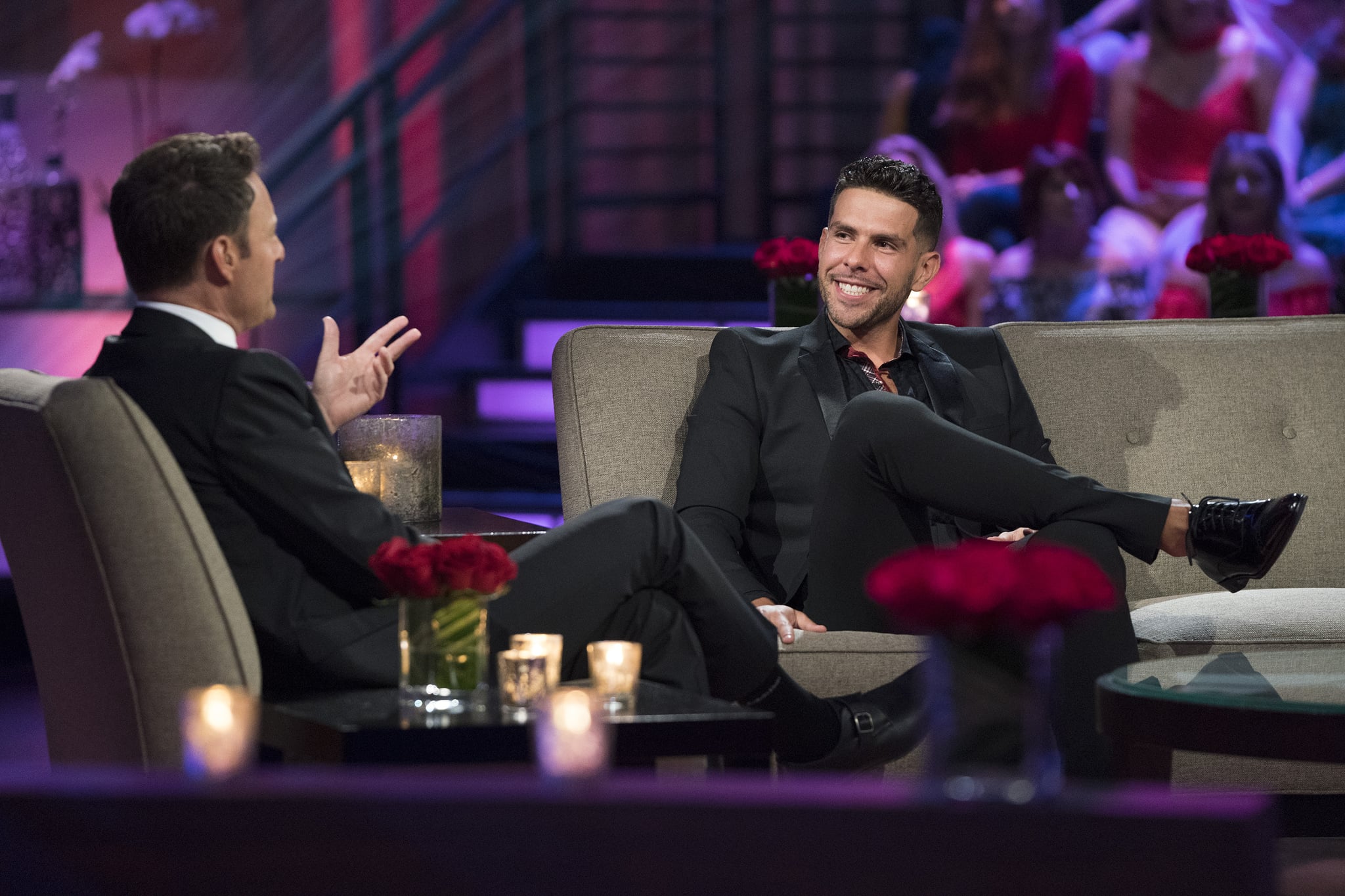 Bachelor in Paradise brings together singles from past seasons of The Bachelor and The Bachelorette . . . and wow, sometimes we just don't see the couples coming. The promo video for season five shows a lot of tears and a lot of hooking up, which is pretty standard for the series, if we're being honest. One thing we couldn't help but focus in on is the drama between Tia Booth, Colton Underwood, and Chris Randone.
It seems like there's a love triangle between the three. We know that Tia and Colton have a history — it came out on The Bachelorette, since Becca Kufrin and Tia are good friends. However, Becca and Colton were able to overcome it to pursue their relationship together. Things didn't work out, but we get to see plenty more of the former NFL player in Paradise.
In that short Bachelor in Paradise promo video, we see Tia and Chris R. kissing in two different scenes. "Tia's put the Colton situation behind her, and I keep falling in love with her more and more every single day," Chris says. So is that what Tia told Chris? Or is that just what he hopes and assumes?
In other scenes, we see Colton crying, but it's unclear whether it has anything to do with Tia. There are also moments when the two are talking and embracing each other, so that raises even more questions.
Oh, and I did some detective work (i.e., stalked their Instagram pages) and discovered that Chris follows Tia, but Tia doesn't follow Chris. Colton follows Tia, and Tia follows Colton. Colton follows Chris, but Chris doesn't follow Colton — but Chris does follow Colton's cystic fibrosis nonprofit organization. Got all that? Now if only we knew what this all means . . .
This love triangle can go any which way, and I'm honestly exhausted just trying to guess how it all turns out. All I know is that my Monday and Tuesday nights are exclusively dedicated to my TV screen, and I'm not ashamed to admit it. Catch the new season starting on Tuesday, Aug. 7!