Becca's Instagram About Tia and Colton
Bachelorette Becca Weighed In on the Tia Drama, and You Need to Hear This
This season of The Bachelorette has been polarizing in many ways, but among the issues dividing Bachelor Nation has been the complicated (and seemingly endless) love triangle between Becca Kufrin, Colton Underwood, and Tia Booth. Things came to a head (again) on this week's episode, when Tia confessed that she still had feelings for ex-boyfriend Colton. Becca listened and took it in stride but later cut Colton from the competition. End of the story, right? Wrong, because some fans have been harassing Tia via social media since the episode aired. Despite how she may have felt about Tia's timing, Becca took to her Instagram Stories on Tuesday to defend her friend.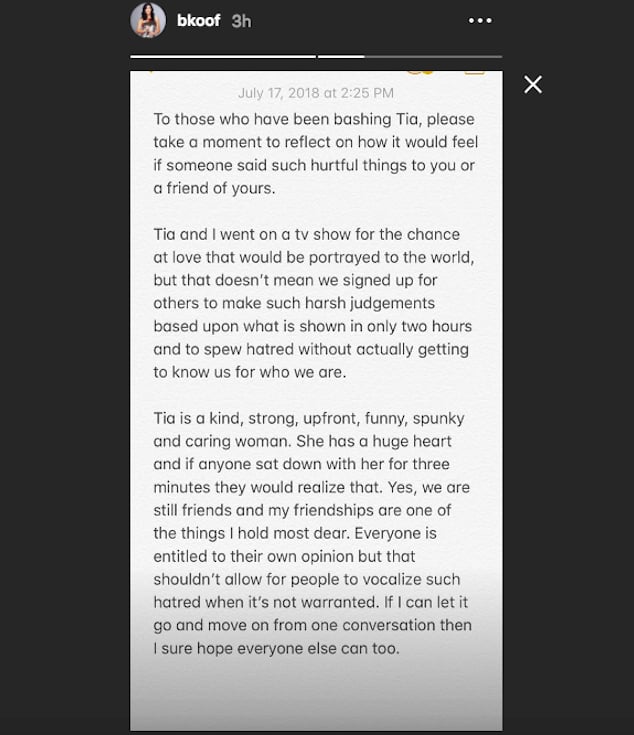 Image Source: Instagram user bkoof
Hours after Becca's message went live, Tia posted an update on Twitter:
I need a 30 second @Eric_Bigger hug today!!

— Tia Booth (@tiarachel91) July 17, 2018
For the love of Chris Harrison, leave Tia alone, y'all.