Where Is Luke's Island in Star Wars: The Last Jedi?
Luke's Island in Star Wars: The Last Jedi Is a Real, Beautiful Place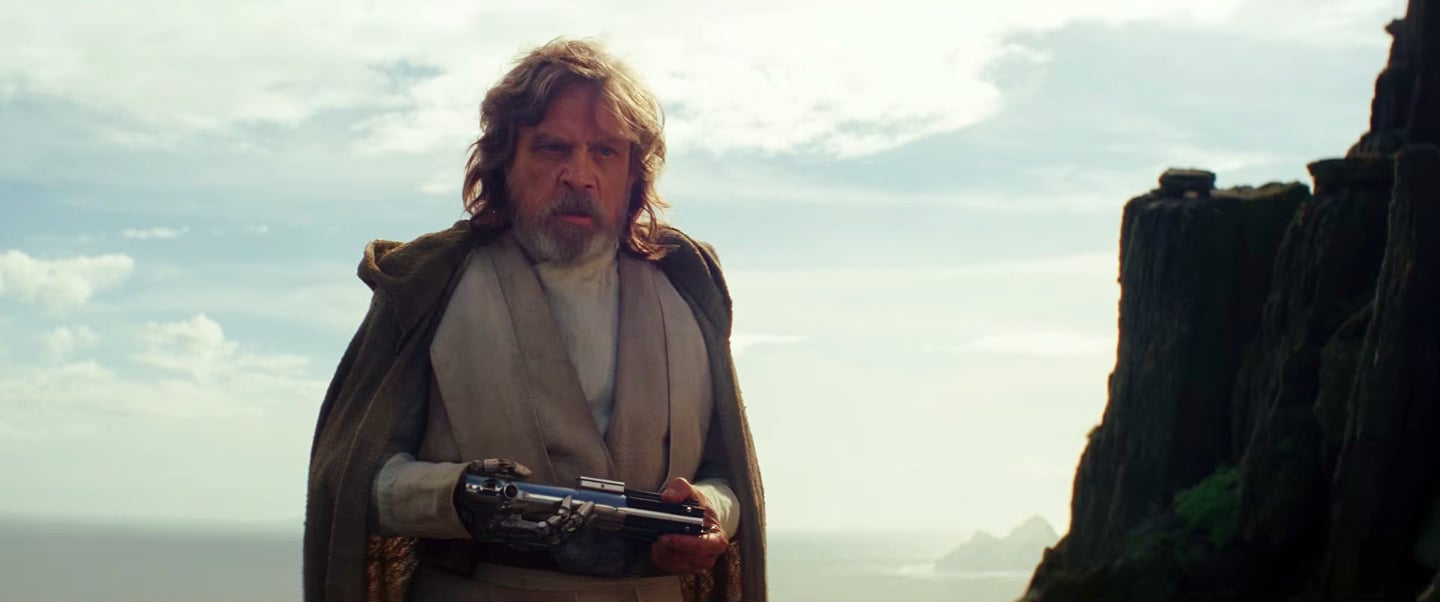 Image Source: Disney
The Star Wars films are obviously heavy in special effects and production design. The crew seriously excels in making their many filming locations look like they're really in a galaxy far, far away. One particular location heavily featured in The Last Jedi is sure to stick with fans for years to come: Ahch-To, the secluded island where Rey finds Luke Skywalker. It looks breathtaking on screen, but what's it like on our planet?
The real-life Ahch-To is Skellig Michael, one of the two Skellig Islands in Ireland. Located near County Kerry's Iveragh Peninsula, the larger Skellig Island actually remains virtually unchanged for the Star Wars films. It's just as lush and green in real life as it is on screen, and all those steps Rey climbs to get to Luke in The Force Awakens are really there. And the little huts they use in The Last Jedi? Those already existed on the island and have for quite some time. Skellig Michael served as a home to Christian monks from the sixth or seventh century until the 12th or 13th century, and the stone beehives provided them with shelter.
Nowadays, Skellig Michael is a UNESCO World Heritage Site due to its cultural importance and its intact history of a unique early religious settlement. The European Union Directive on the Conservation of Wild Birds has also deemed it a Special Protection Area because many birds like puffins, storm petrels,and Manx shearwaters inhabit it. Porg inspiration, anyone?
If you're now thinking of taking your own version of Rey's journey to Ahch-To, it's totally doable! Check out these photos from Star Wars fans who've visited the beautiful island: