Where Is Rue's Dad on Euphoria?
Euphoria's Season Finale Gives Us a Glimpse at How Rue's Drug Addiction Started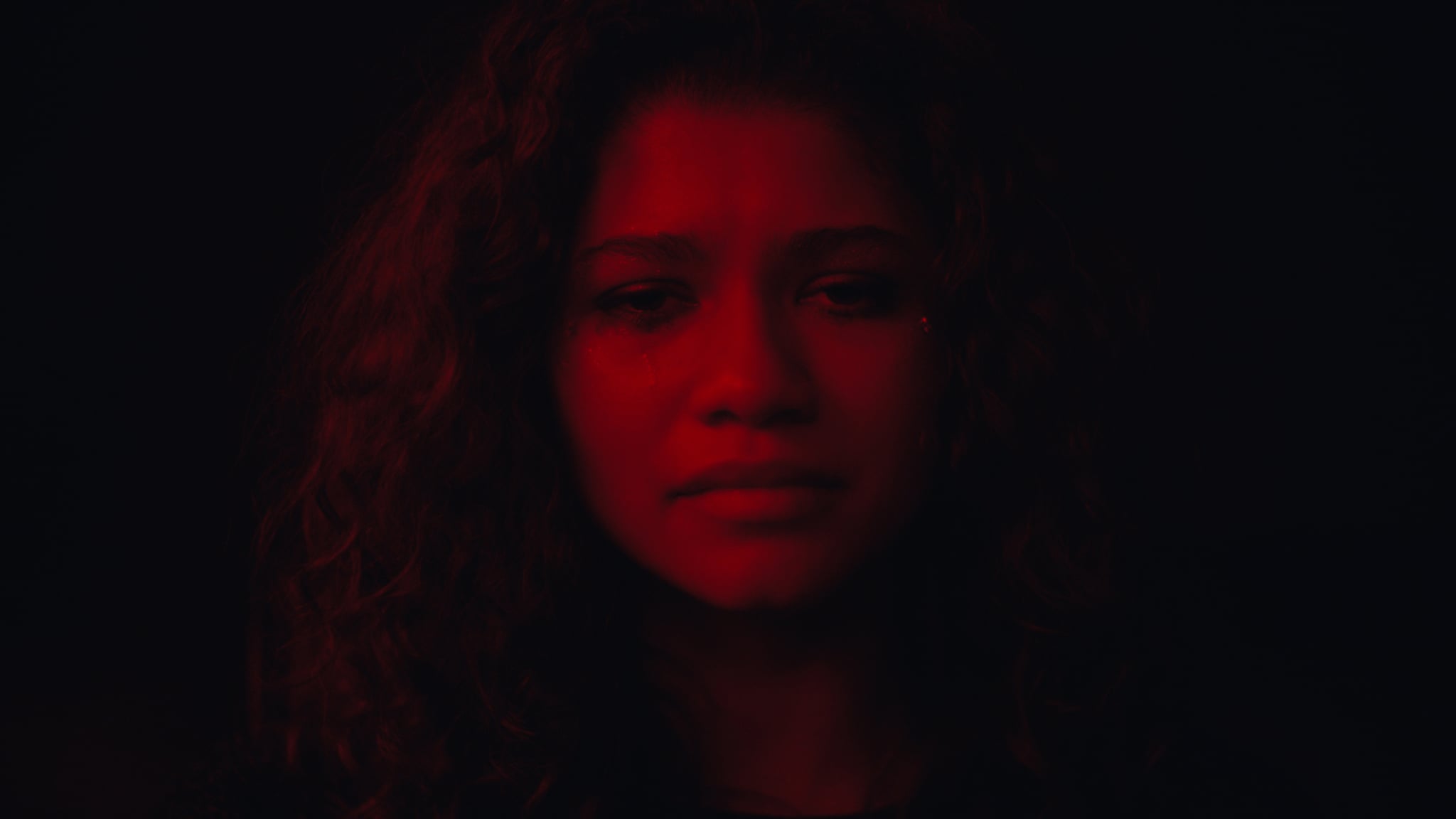 The teenage characters of HBO's gritty drama Euphoria are pretty messed up, but it's no wonder, since some of their parents are, too. With the presence of plenty of parents on screen, some might be wondering, where is Rue's dad? She's the protagonist of the story, so it might seem odd that we've seen her mother and sister but never her father. A detail in the first episode, though, reveals that he's dead. And we got further information on it in the season finale.
In the very first episode of the show, we learn the details about Rue's backstory through her own narration. She's gone through a lot in her 17 years, including major mental health diagnoses while still in elementary school. One of the biggest factors in her downward spiral, though, is the death of her father. In the season finale, we see Rue's dad deteriorating from cancer in their home, surrounded by medical equipment and a whole lot of prescription drugs. We're led to believe that as a coping mechanism, Rue starts taking some of her dad's pills to deal with her grief over knowing she's going to lose him.
Soon after he died was when Rue's mom sent her to rehab, which means her dad must have died not too long before the show starts. The season finale is probably the most we've gotten of Rue's backstory on the show, as far as her family is concerned. This is in contrast to characters such as Nate, whose arc is inextricably entwined with his equally unsettling dad's (and who was most likely influenced by his dad's bad behavior, too).