Who Is The Bachelor 2020?
ABC Has (Finally) Announced the New Bachelor: Peter Weber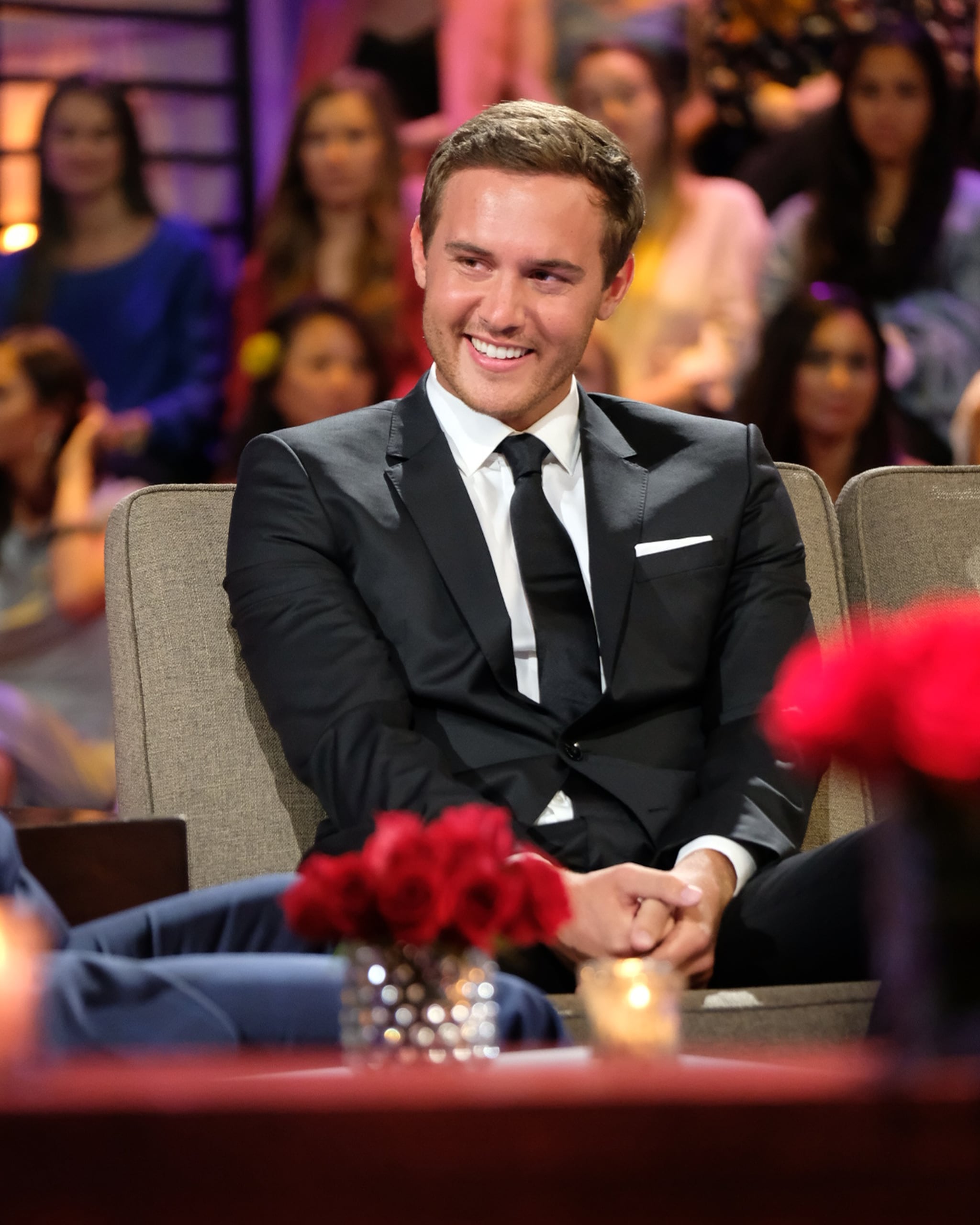 It's been a particularly anxious wait to find out who will be the next Bachelor after that incredibly dramatic finale of Hannah Brown's season of The Bachelorette. We had our personal favorite contenders — with some Bachelor Nation stars picking their favorites as well — but between the two men in the running (Peter Weber and Mike Johnson), only one is heading back to Bachelor Mansion. Say hello to the new Bachelor, Peter Weber!
Considering how fervently fans have been petitioning for their favorites since the end of The Bachelorette, it's not shocking that it's taken this long for ABC to announce their 2020 pick for The Bachelor. Despite rumors that fan-favorite Mike Johnson would be the next Bachelor — and making history as the first black Bachelor in the show's 17 years — the 28-year-old Delta pilot was given the official title.
Peter, aka Pilot Pete, has been a front runner since his introduction on The Bachelorette, though most people were hoping he'd end up with Hannah at the time. For the most part, he wasn't involved in any house drama, but when he did make an appearance, he was the standard charming gentleman that Bachelor Nation adores. Two of the biggest things for fans to remember about Peter's time on Hannah's season are his infamous windmill romp with the Dancing With the Stars contestant during their Fantasy Suite week date (the memes alone are legendary), and the torrid tale woven by his ex, model Calee Lutes. Luckily for him, the latter didn't serve to tarnish his reputation, and the former definitely didn't hurt him any in the eyes of Bachelor Nation.
So the real question is, is Peter in a good place to find the love of his life? For the sake of his 33 contestants, he's going to have to be! Get ready to fly on Peter's love plane, Bachelor fans! (Gear up folks, there's going to be a lot more pilot puns in your future.)