Who Does Rami Malek Play in Bond 25?
We Know Rami Malek Is Playing the Villain in Bond 25, but, Damn, Is He Being Coy About It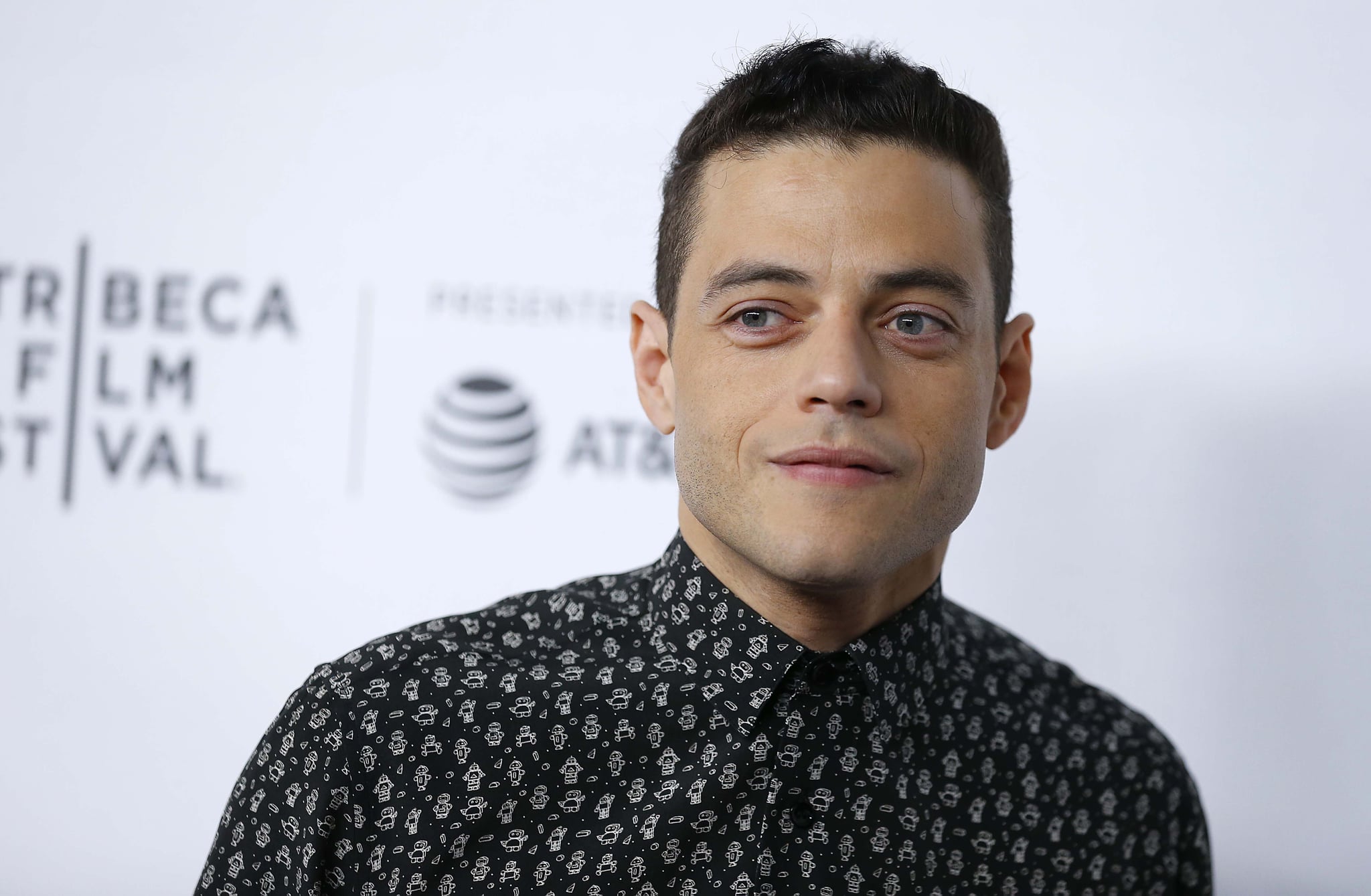 Mr. Robot may be morally ambiguous, but there's no ambiguity when it comes to the morality of Rami Malek's latest role — he's playing a certifiable bad guy. The cast and details of Daniel Craig's final Bond film, Bond 25 (yes, seriously, there have been 25 of them), were recently released, and one of the most exciting details revealed was that the Bohemian Rhapsody star is taking on the role of the villain. Though we'll have to wait until April 3, 2020, to see him in action, Malek has revealed a bit about the baddie he'll be portraying.
Malek was previously in talks to star as the villain before, but it was initially reported that he had to drop out due to scheduling conflicts with the fourth and final season of Mr. Robot, the Emmy-winning series that he stars in as the titular character. Malek's team successfully negotiated his shooting schedule to accommodate both projects, though uncertainty struck again after director Danny Boyle, who cast Malek, left the project. Eventually, it was confirmed that the shooting schedule would work out, that new director Cary Joji Fukunaga still wanted Malek on board, and that the Oscar-winning actor would be heading over to the dark side.
After the big news was made public, Malek went on Good Morning America to discuss his upcoming role in the iconic franchise. Though the movie only recently began filming, the actor already knows "quite a bit" about his character, but during the interview, he played it coy. When asked to describe his character in one word, Malek replied, "Villainous." Very helpful. He did, however, cite some examples of former Bond villains he is looking to for inspiration: Javier Bardem, who played Raoul Silva in Skyfall, as well as Christoph Waltz, who played Ernst Stavro Blofeld in Spectre.
Malek also praised his new costar Daniel Craig for his previous work as Bond. "I think Daniel has just done such an astounding job with just making him in a way relatable," he said, later adding, "It'll be very interesting to go up against that man . . . but I'm gonna give him a run for it." Unfortunately, he also revealed that this would be Craig's last time playing Bond, so Malek will really have to bring his A game when it comes to playing the villain. As he confirmed in his quick casting video, "I'm very much looking forward to joining the whole cast and crew very soon, and I promise you all I will be making sure Mr. Bond does not have an easy ride of it in this."
The only rumor that we've heard about the as-yet-unnamed antagonist Malek will portray: he might possibly be blind. We'll be sure to keep you posted as more details emerge about the latest Bond installment (and if Malek decides to stop teasing us and staying mum).