Who Is Harris Wittels?
Why You Definitely Know Harris Wittels If You Love TV Comedy
There was sad news this week when actor, writer, and producer Harris Wittels was found dead, a victim of an apparent drug overdose. While Wittels's name might not jump out at you initially — his role in Hollywood was mostly behind the scenes — you are probably familiar with a lot of his work. Here's how you knew him.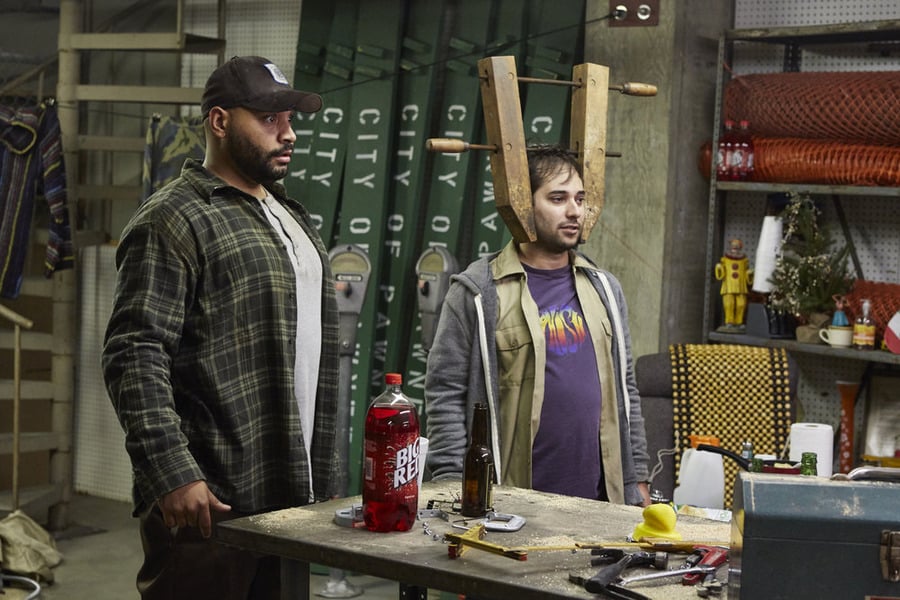 Source: NBC
He Was a Parks and Recreation Producer
Wittels was a producer and writer on Parks and Recreation since the second season of the series, which is made more bittersweet by the fact that the show is ending for good next week. Clearly Wittels was more than just a colleague on the NBC comedy; star Amy Poehler happened to be at an event this week, and she made a statement about Wittels's death, sharing that she "lost a friend."
Of course, Wittels also made the occasional appearance on Parks and Recreation, as a member of Animal Control, playing a character named Harris. Here's a clip of his first appearance on the show.
He Was the Humblebrag Guy
If you know anything about Twitter, you remember the emergence of the #humblebrag hashtag, which was the brainchild of Wittels. The phenomenon became so popular that Wittels started a handle, wrote a Grantland column about it, and eventually wrote a book, Humblebrag: The Art of False Modesty, in 2012.
Sometimes people I don't even know give me compliments, and I'm just like wtf am I attractive or something?

— Smuther Cool (@RegularOldLuth) March 6, 2013
He Made an Impact on Other Great Comedy Series
Before Parks and Recreation, Wittels also wrote for a couple of classic comedy shows: The Sarah Silverman Program and Eastbound and Down. Silverman and Wittels became friends from working together then, and she tweeted a remembrance of him this week as well.
You should know that Harris was brilliant beyond compare. That his imagination was without limit. That he loved comedy more than anything.

— Sarah Silverman (@SarahKSilverman) February 20, 2015