Who Plays Harrison on American Horror Story: Cult?
Billy Eichner Is a Fresh New Face on AHS, but You've Definitely Seen Him Before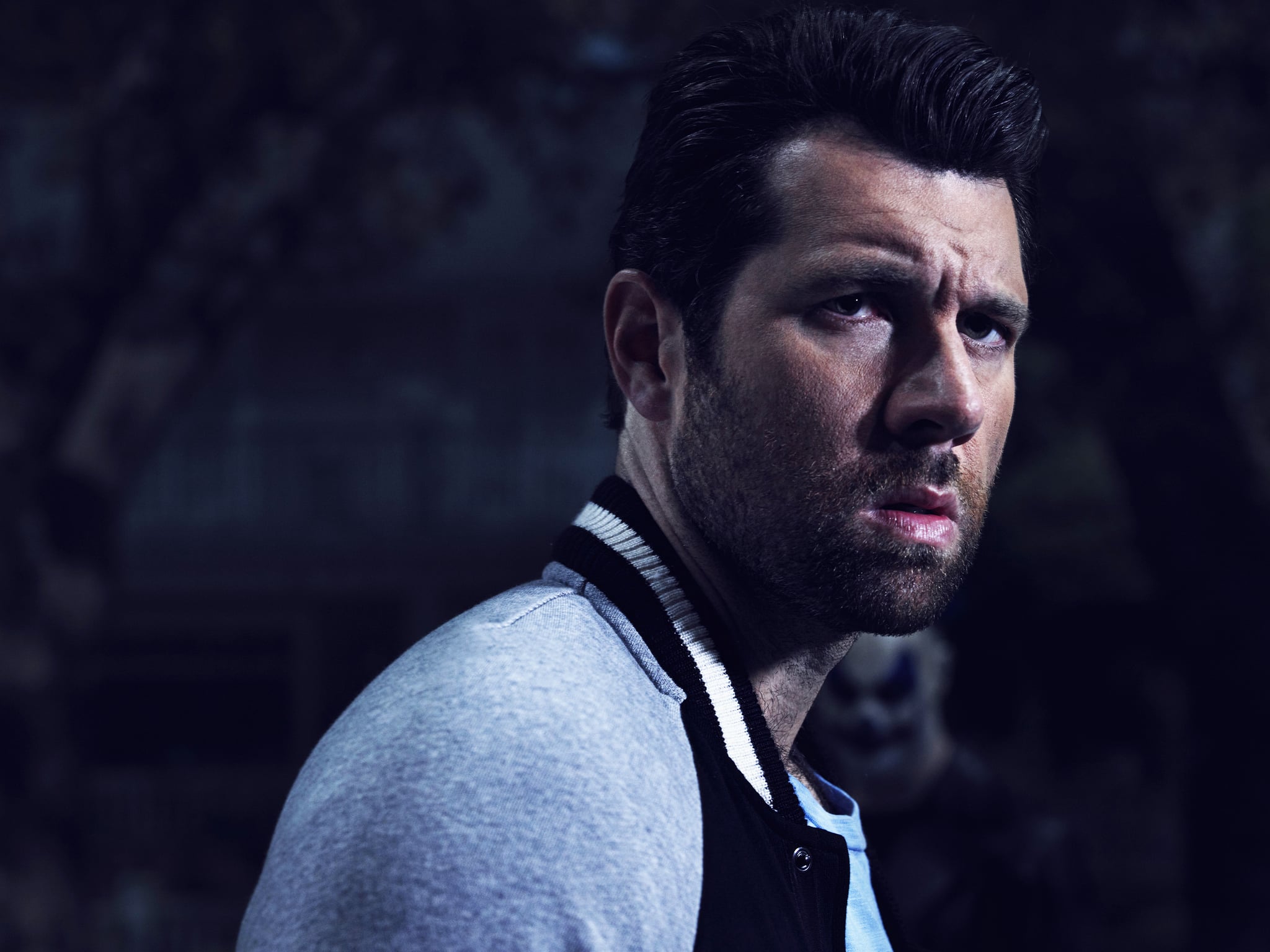 Image Source: FX
This week on American Horror Story: Cult, Ally and Ivy get some new neighbors. Their names are Harrison and Meadow Wilton, and they are quite the eccentric couple. Harrison is an amateur beekeeper, Meadow is low-key allergic to the sun, and they both run a pretty prolific Nicole Kidman fan club (which is totally understandable, especially after her buzzy turn in Big Little Lies this year). Suffice it to say, the second episode of Cult may have you scratching your head, trying to figure out how the Wiltons fit into this psychotic new mystery. Even so, we have a feeling you'll be stuck on something else: the familiarity of the actor who plays Harrison: Billy Eichner.
Eichner is actually relatively new to Hollywood, but he's made a huge splash. His first credit dates back to 2008 (he purportedly played "Band Leader" in What Happens in Vegas), but his breakout role was in Parks and Recreation. He played Craig Middlebrooks in seasons five through seven; Craig is the Eagleton parks and recreation transplant who is maybe a little bit dramatic and who has no shortage of hilarious scenes. Eichner also voices Mr. Ambrose on Bob's Burgers and plays Felix on Friends From College.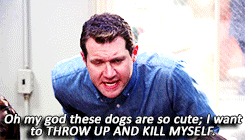 Image Source: NBC
Nowadays, Eichner is perhaps best known for his role on Hulu's Difficult People and his on-the-go talk show, Billy on the Street. Highlights include "The Julianne Moore Acting Attack!" and "Santa's Reindeer or Sex App?" with Sarah Jessica Parker. He even called Jacob Tremblay an "old man" after teasing his arrival on the show. Makes perfect sense, if you ask me.
Considering Eichner's career so far has largely consisted of comedic performances, it makes his role as Harrison Wilton that much more impressive. As you'll soon discover, Eichner's performance on AHS: Cult is undeniably chilling, and after episode two, things only get weirder, more intense, and more layered.