Who Plays Lexi on Euphoria?
This Euphoria Actress Has 1 Very, Very Famous Family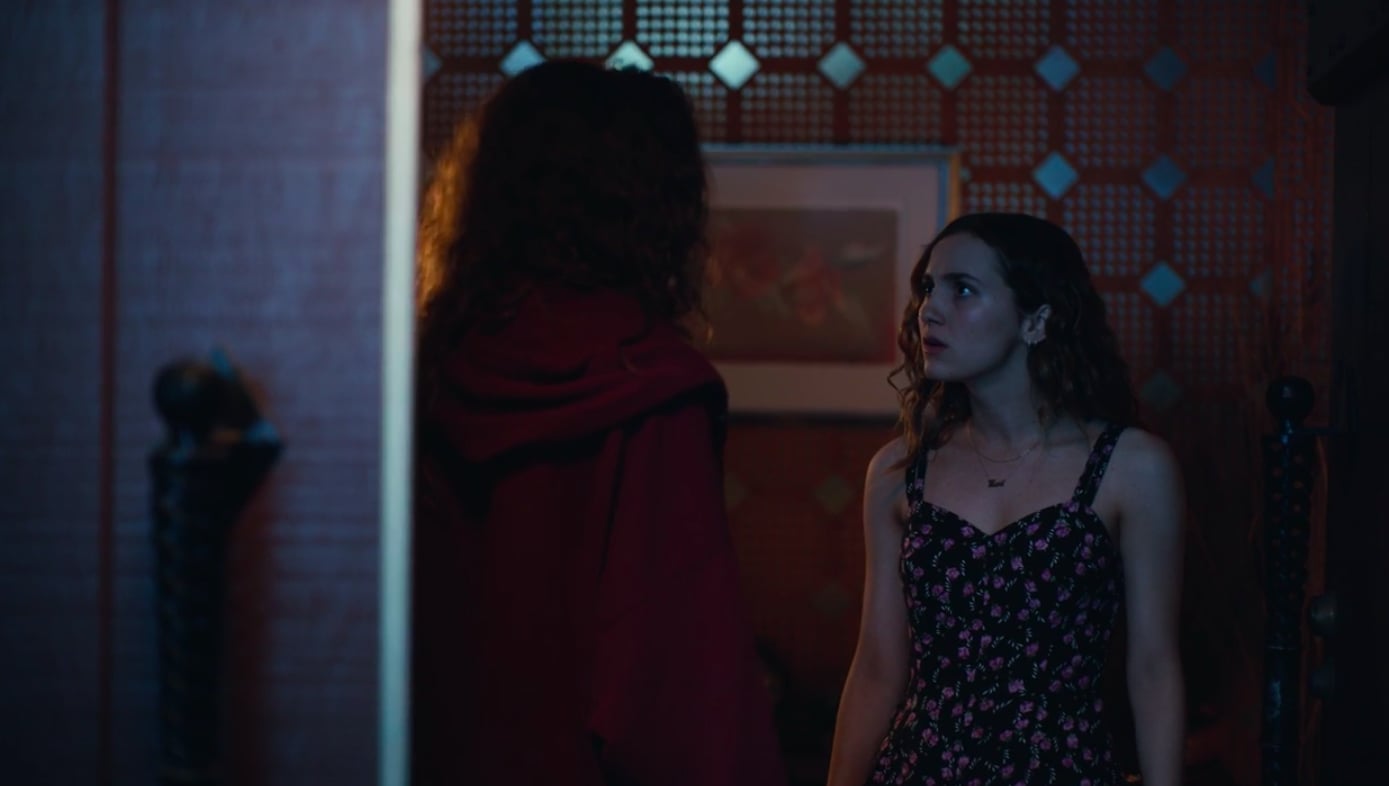 Image Source: HBO
HBO's new series Euphoria features a cast of seriously talented young adults, including Zendaya and rising stars Hunter Schafer and Sydney Sweeney. The show also features another breakout performance: Maude Apatow, who plays Rue's (Zendaya) best friend, Lexi Howard. If the name rings a bell, it's probably because she's hardly the only Apatow in show business — but if the series premiere was any indication, this 21-year-old is poised to become a star in her own right.
Apatow's dad is producer, director, and screenwriter Judd Apatow, and he's kind of a big deal in Hollywood. The founder of Apatow Productions has produced and developed hit TV series including Freaks and Geeks and Girls, and he's the director of beloved comedy films The 40-Year-Old Virgin, Knocked Up, and Trainwreck. Apatow's mom is actress Leslie Mann, who has appeared in a slate of films and often collaborates with her husband — she had roles in both The 40-Year-Old Virgin and Knocked Up. And if you're a fan of The Bling Ring, you most likely remember Mann's hilarious performance as the kooky mom of three of the teens responsible for robbing the homes of celebrities including Lindsay Lohan, Paris Hilton, Orlando Bloom, and Rachel Bilson.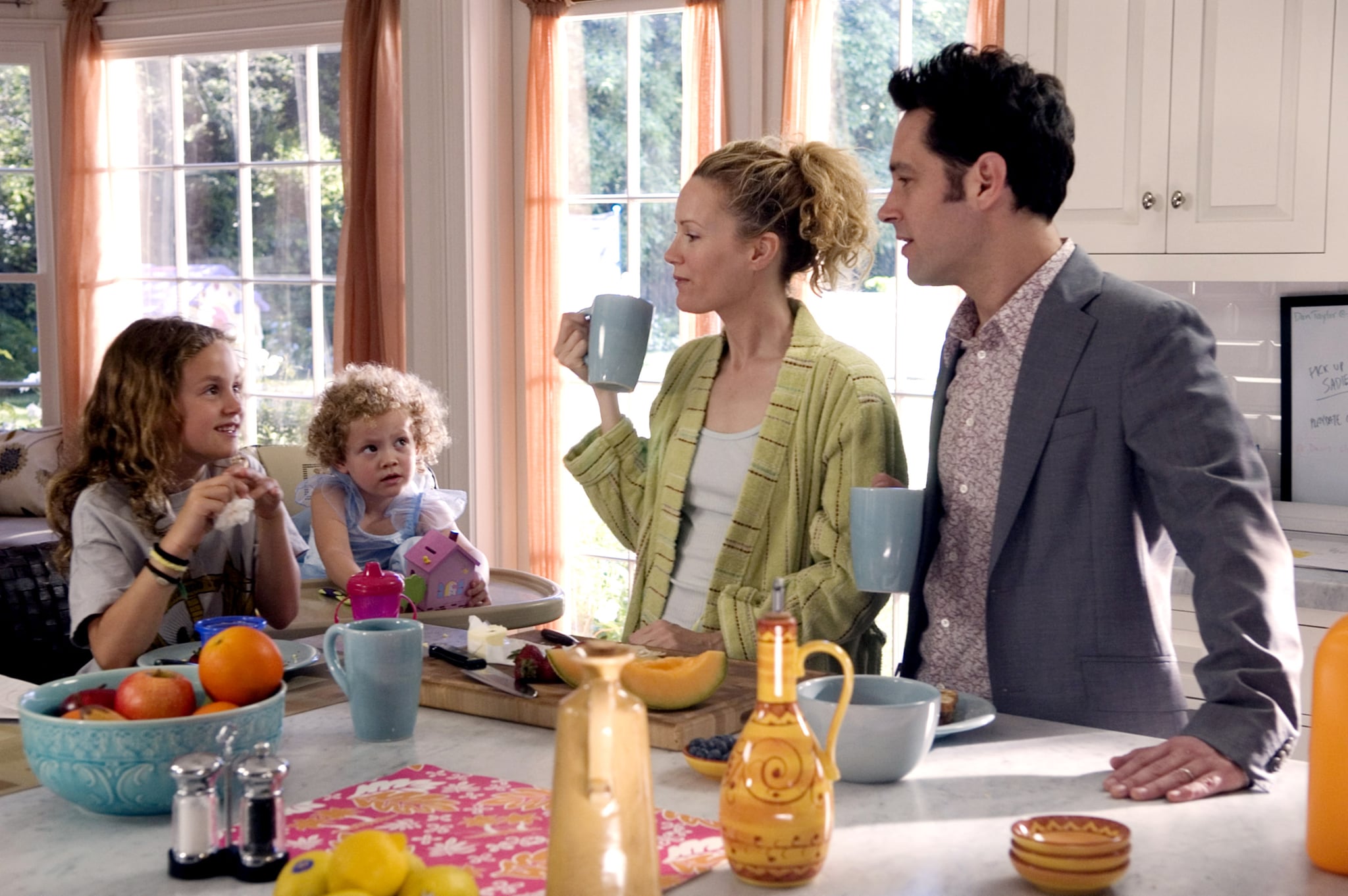 Image Source: Everett Collection
Maude Apatow made her big screen debut alongside her younger sister, Iris, in Knocked Up, in which they both played Mann's daughters. It wasn't the last time art imitated life — she also had a role as her real mom's daughter in Funny People, a 2009 comedy produced, written, and directed by her dad. So until recently, showbiz has been a family affair — but Apatow has already begun to establish her own identity as an artist, and Euphoria will likely seal the deal.
Apatow joined Twitter in 2010 and quickly amassed thousands of followers. "Maude Apatow is addicted to technology, even though she knows it's destroying her," her bio reads. (Dry wit appears to run in the family.) The high schooler's tweets caught the attention of Sophia Rossi, cofounder of HelloGiggles, who reached out to Apatow about writing for the site. One of her essays was tweeted by Mindy Kaling (may I remind you that this all occurred when Apatow was in high school?!) and she ultimately became a contributor, interviewing the likes of Simon Cowell and Cody Simpson. Not too shabby for someone who was balancing homework and SAT prep.
In 2013, the 14-year-old's tweets earned her a spot on Time's list of the "140 Best Twitter Feeds." After graduating high school, Apatow briefly attended Northwestern University but withdrew and moved back home to California because she was decidedly not a fan of Chicago Winters. "After a year-and-a-half, she said, 'I'm so miserable. I want to come home.' And we said, 'OK,' and then she got a job right away so she didn't have to go back," Mann told Stephen Colbert during an appearance on The Late Show last year. "Now she's employed, living at home."
She could have rested on her laurels and coasted off her family connections, but that's not how Apatow rolls — Euphoria is her first mature role, so it's fitting that it's also her first job on a production that doesn't involve either of her famous parents. We know that comedy is in her DNA, but Apatow clearly isn't afraid to venture into new territory and tackle Euphoria's serious, intense themes such as drug addiction and violence. After watching the series premiere, I think it's safe to say this Jill of all trades is already knocking it out of the park, and I can't wait to see what will come next in her acting career — and, of course, on that killer Twitter feed of hers.