Euphoria Parents' Guide
HBO's Euphoria Is About Teens, but After Watching the First Episode, It's Clear It's an Adult Show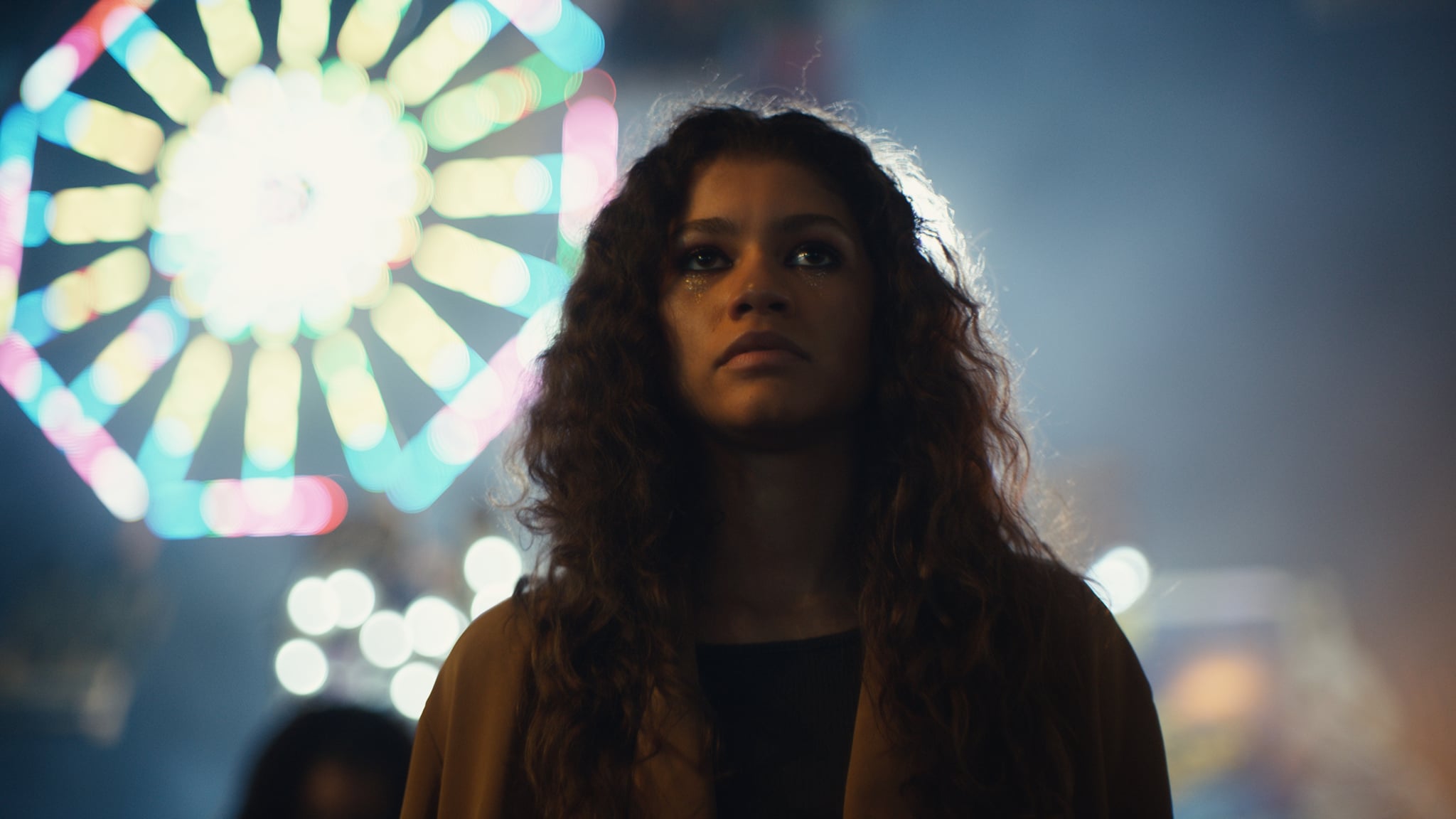 Euphoria, HBO's newest explicit series featuring Gen Z star, Zendaya, tells the story of 17-year-old Rue, who was diagnosed with a multitude of potential mental illnesses at 8 years old and who struggles with addiction. The show, which shares a candid view of a particularly adult teen experience and includes themes surrounding drugs, sex, identity, trauma, social media, love, and friendship, is very much a coming-of-age story. That said, it's not necessarily the coming-of-age story for every teen — if any teen — to tune into.
Although it's a series that could lend itself to heavy and important conversations between parents and their teens about sex, peer pressure, drug use, and more, it's been said to make the controversial 13 Reasons Why look tame. And after watching both seasons of 13RW and the first episode of Euphoria, woooo nelly, do I agree.
Whether your teen loves Zendaya, saw the trailer on HBO and seems curious, or all of their friends watched the first of eight episodes when the series premiered on June 16, there are a few things you should know before letting your teens dive in — and to be honest, we'd definitely recommend you give the first episode a watch before your older teen goes anywhere near it (you can stream it for free here). Every family is different, and you know your teen and what they can handle best, but scroll ahead for what we think is worth noting before introducing the show's extreme content to your teens.
Warning: spoilers for episode one of Euphoria lay ahead.
Drugs play a huge role in Euphoria.
The first episode highlights Rue's experience right after a stint in rehab following an overdose (which is briefly shown), and it's clear she never had any intention of trying to stay clean. Throughout the first episode Rue gets high, falsifies a urine test, and lies to her mother about her usage. A tween deals drugs, several characters buy and take a variety of pills, smoke, and shoot drugs with needles, and are shown dealing with the various effects of getting high.
Euphoria shows teens using derogatory and sexual language.
One of the first scenes features The Kissing Booth star, Jacob Elordi, asking the new girl in town if she wants to "ride on this d*ck." Yes, seriously. Later, a group of guys talks about a site in which girls appear on called "The Slut Pages," and continues to shame and talk down on the girls in their town while looking at nude photos and a sex video of one particular girl.
Euphoria contains explicit sexual content and nudity.
Many characters bare all for the camera and engage in sexual acts, and about halfway through the first episode, there's a montage of porn videos that comes after a teen attempts to choke another during sex. Peer pressure forces one girl into losing her virginity, and another girl is taped — without consent — having sex in a pool. There's also one particularly hard-to-watch scene in the first episode featuring Grey's Anatomy's Eric Dane, in which he commits statutory rape with a 17-year-old trans girl, Jules (Hunter Schafer), and features full-frontal nudity and a fully erect penis.
There's a ton of swearing in Euphoria.
Compared to everything else, it might seem like an F-bomb here and there isn't a huge deal, but it's worth noting that pretty much every character, no matter their age, swears — and often.
Some of the scenes in Euphoria are violent, in addition to graphic.
At one point, a teen threatens another with a knife seemingly out of nowhere before slicing her own arm open. In some of the sex scenes, clothes are ripped off and characters are forced into nonconsentual acts, such as the aforementioned choking (to note, the girl speaks up for herself and the boy she's with stops, but it's still jarring and violent).