Why Was Donna Killed Off on Kevin Can Wait?
Kevin Can Wait Savagely Killed Off a Main Character and Fans Are Pissed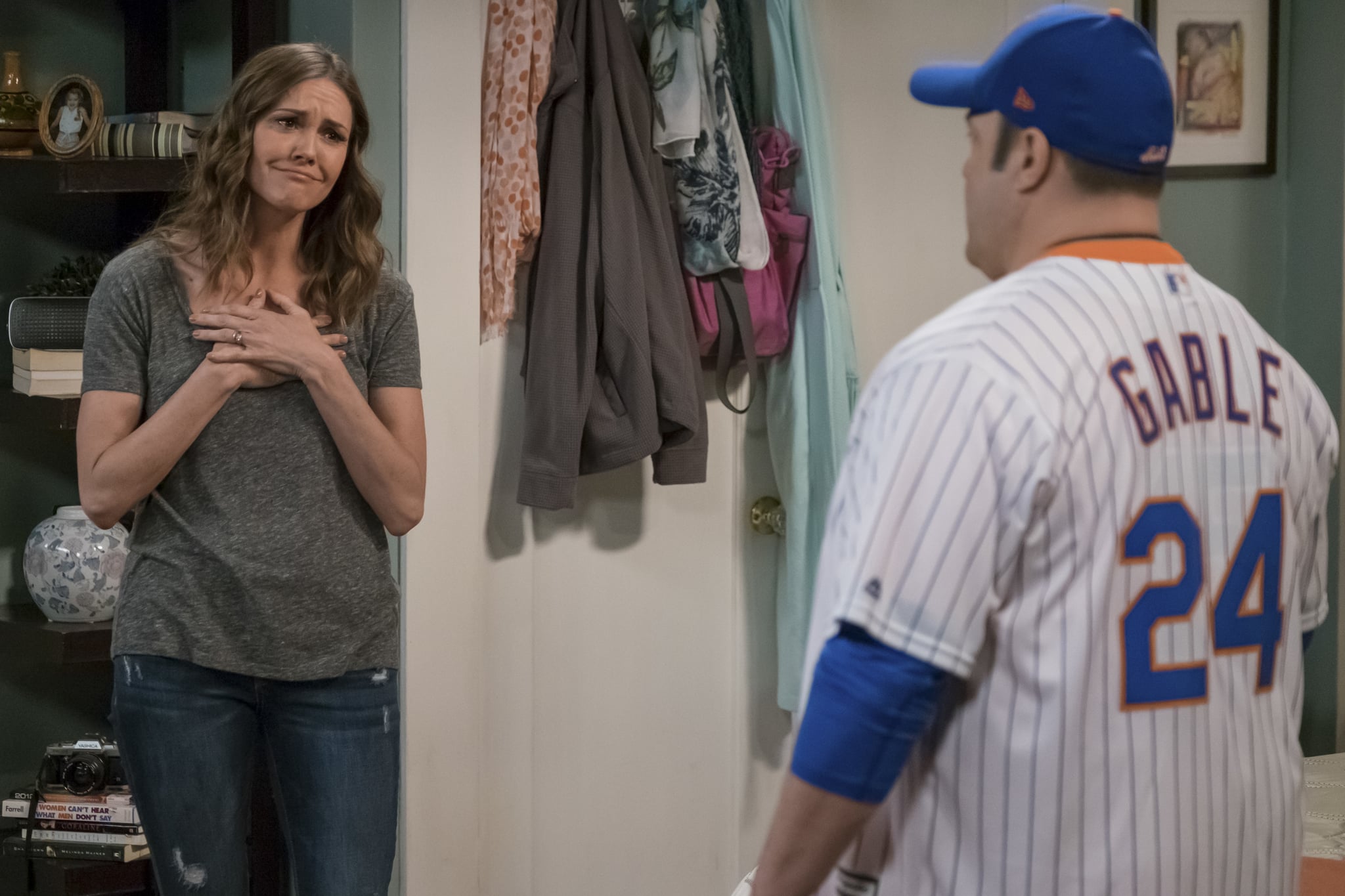 CBS has been criticized time and time again for refusing to pick up any new shows with female leads, and now it appears that even female costars aren't safe. It was announced in June that Kevin Can Wait, starring Kevin James, would kill off the main character's wife, Donna, played by actress Erinn Hayes. CBS did not specify how at the time, but fans finally got an answer in the show's season two premiere. Needless to say, they weren't happy.
Instead of giving Donna a thoughtful send-off, which is what a few audience members were expecting, there's a brief mention about how "it's been over a year since she died." Kevin's daughter Kendra (Taylor Spreitler) is getting married, so they have a quick conversation about how sad they are that Donna isn't there to witness the event.
Hayes and Donna's departure was done to make room for the arrival of Leah Remini's character, Vanessa Cellucci. After a guest spot on season one, CBS decided that the chemistry between the former King of Queens costars was too strong to ignore and ousted Hayes. There's no denying that James and Remini work well together after having shared a screen for nearly 10 years, but why did that mean Donna had to be killed off? It's a question that a lot of fans are still upset about.
Never watching #kevincanwait again. Killing off your wife and mother of your children isn't really that funny. Erinn Hayes was hilarious.

— Jack Wunschel (@drummerjack) September 26, 2017
Wow they just kill her of like it's nothing #KevinCanWait pic.twitter.com/vwvdPzTIFj

— Eli Falcon (@EliJfalcon) September 26, 2017
#KevinCanWait the mom died? Oh come on. Feel bad for the actress who played her.

— louise (@fabila56) September 26, 2017
#KevinCanWait very disappointed they got rid of Donna... I thought that she made the show. Not watching the show anymore..

— Becky Engle (@beckykeener47) September 26, 2017
#KevinCanWait if they really wanted to be funny they should've kept Erinn Hayes and brought back Jerry Stiller instead of Leah Remini

— jeff hlookoff (@Dukeofrentfree) September 26, 2017
#KevinCanWait "She died over a year ago." Lazy writing. Uncreative way to jump on this season's remake bandwagon. #weaktea

— Alyce Weikel (@AlyceWeikel) September 26, 2017
So they couldn't have 2 leading females in the show? That was a dirty move "killing" off mom 👎#kevincanwait #booCBS

— 🇺🇸 Nisey 🇺🇸 (@Nisey72) September 26, 2017
So they killed the wife/mom on #KevinCanWait ??? Wow! And they addressed @hayeslady departure in 2 lines. So disrespectful and savage af. pic.twitter.com/by0e9ojyLF

— Kelena Sothersby (@Tua_motu) September 26, 2017
@CBS go ahead and cancel #KevinCanWait, should not have killed the wife.

— Billy Cantrell (@BillyLioncraft) September 26, 2017
Nope. @hayeslady deserved much more respect than the one line it took to erase her from #KevinCanWait

— Dread Pirate Roberts (@kaciedilla) September 26, 2017
Miss you @hayeslady! "She died over a year ago" That was lame af. @KevinCanWaitCBS #KevinCanWait pic.twitter.com/nUnUOfiw1B

— Sylvia McCorkle M.S. (@mrsssmac) September 26, 2017
Wow. Really. #KevinCanWait just casually mentions his wife "died over a year ago". Just to bring Leah Remini back. Sad and distasteful

— Nathan Reed (@nathanreed001) September 26, 2017