Why Is Lolly in Prison on Orange Is the New Black?
Lolly's Road to Prison on Orange Is the New Black Is Surprisingly Tragic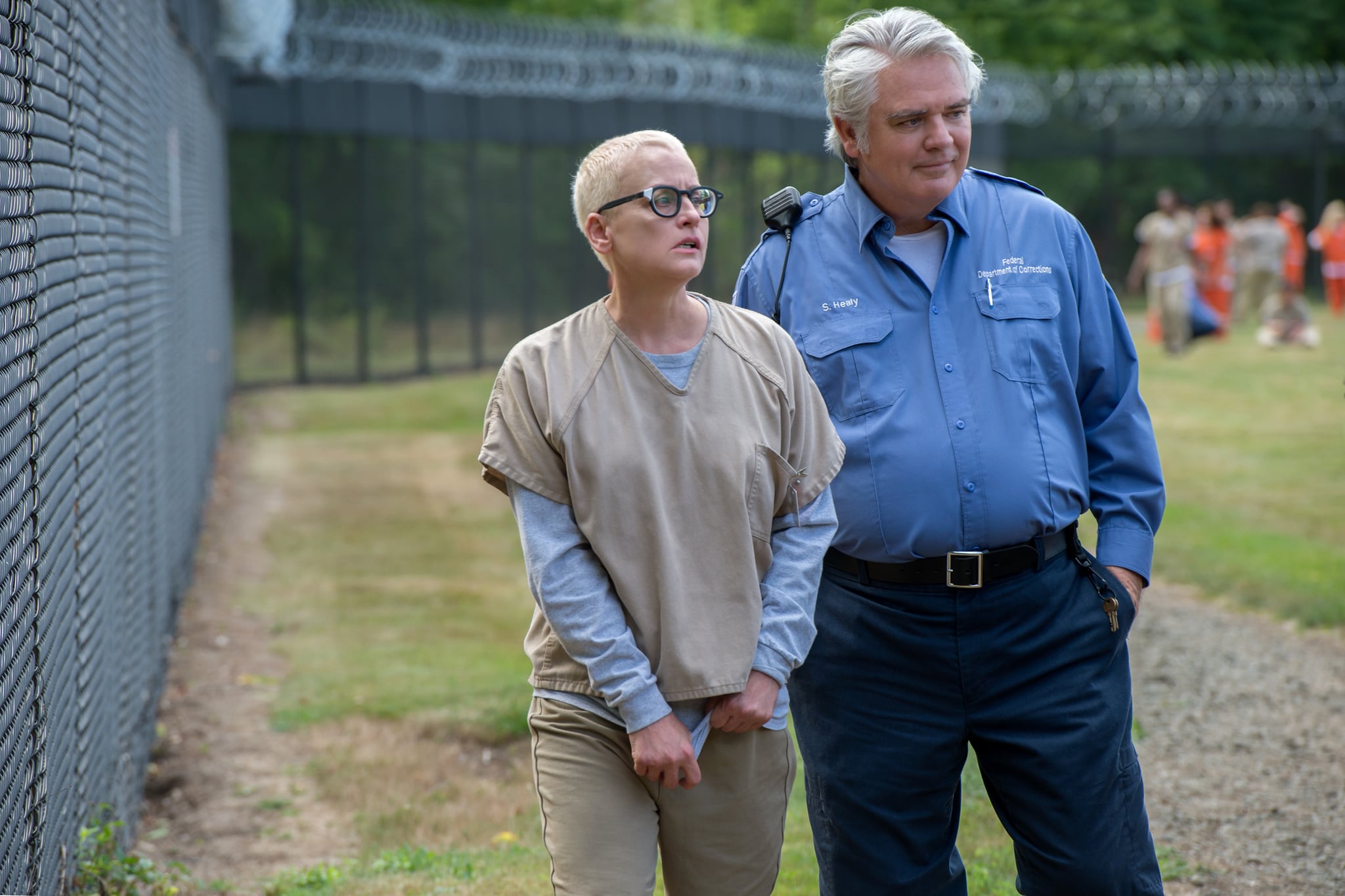 Season four is pretty eventful for Lolly Whitehill, Orange Is the New Black's resident conspiracy theorist. Between trying to build a time machine and kicking in a drug cartel assassin's head, Lolly's been one of the most consistently entertaining and endearing characters on the show — that's why her backstory is so achingly sad.
As it turns out, Lolly was once a promising young journalist until her mental illness got the better of her. When she ended up on the street, she managed to carve a livelihood for herself selling coffee to other homeless people. She also found a novel way to temporarily banish her inner voices by shaking bells to drive them away. Lolly seemed to be doing fine until one of her shopping carts' wheels broke in a newly gentrified area of her neighborhood. When a couple of cops tried to force her to move along, she lashed out at them. They arrested her and subsequently sent her to jail.
Lolly's story is just one of the many ways we've seen OITNB's characters end up in prison, and it's definitely one of the most heartbreaking.