Listen to Aaliyah and The Weeknd's "Poison" Song
Aaliyah's Posthumous "Poison" Collab With The Weeknd Faces Backlash For Production Quality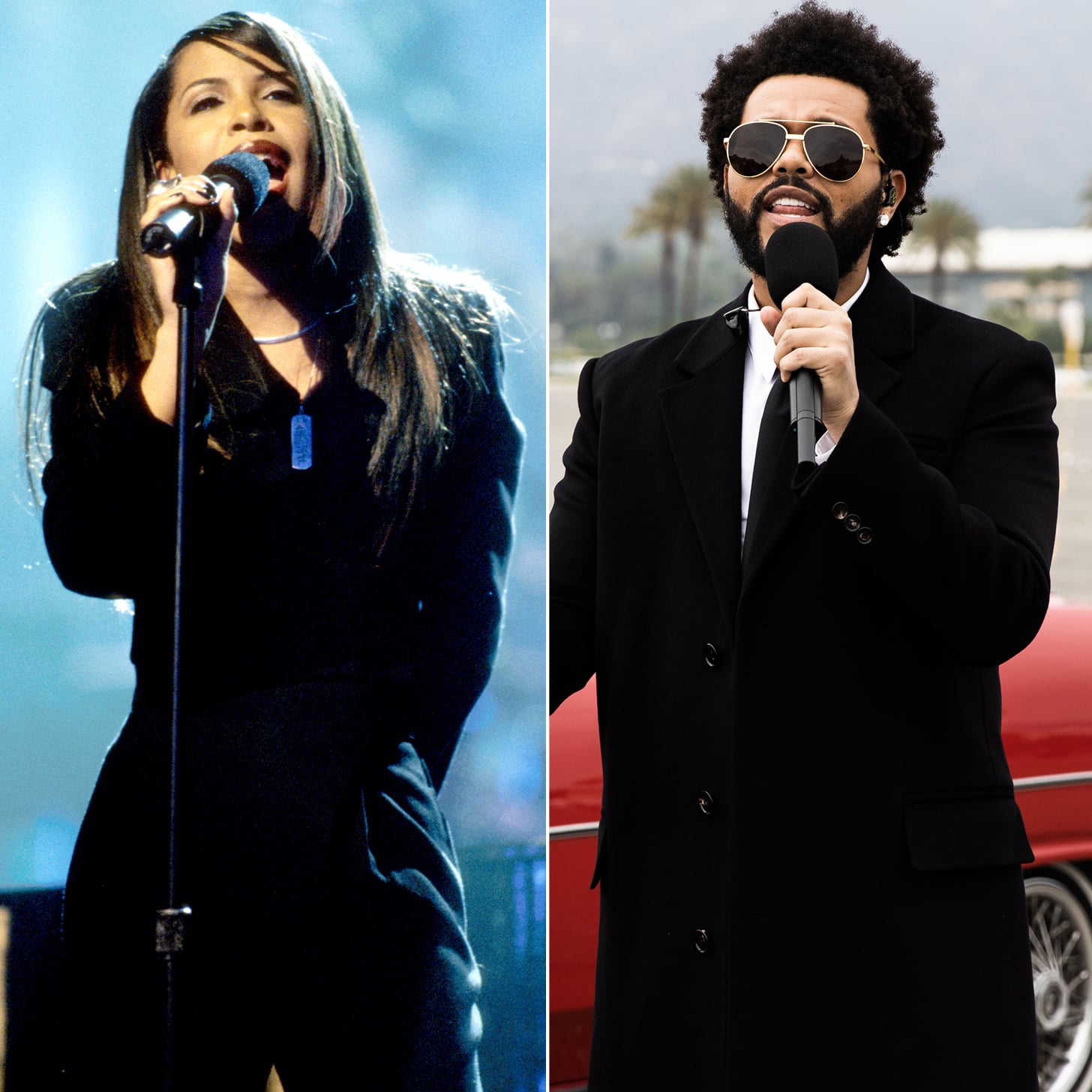 Image Source: Getty / KMazur / Rich Fury
Aaliyah's posthumous music rollout continues with a new collaboration with The Weeknd titled "Poison." The new single from the late singer and the After Hours artist arrived on Dec. 17, but it was almost immediately hit with backlash from fans who are dragging the song for its production quality. "Why does Aaliyah sound like she left The Weeknd a voicemail and he decided to record it himself ??? Fix it now !" one Twitter user wrote.
A handful of artists have tried their hand at sampling Aaliyah after her death in 2001, but some of the collaborations have come off tone-deaf considering the fact that the late singer's input is absent from all of these decisions. Fans are also calling out Blackground Records founder Barry Hankerson — Aaliyah's uncle and former manager, who controls the rights to her recordings — for rushing the release of the single.
Ahead of Aaliyah's posthumous album release, Hankerson spoke to Billboard about the decision to release "Poison" as the lead single. "When you put a record out, you try to start off with something that gets everybody's attention," he said. He also shared that the idea for the single came from connecting with The Weeknd three years ago, when the singer asked if there were any remaining tracks with Aaliyah's vocals on them.
The Weeknd previously sampled Aaliyah's "Rock the Boat" on his song "What You Need," which is included on his 2012 Trilogy album. In addition to "Poison," The Weeknd released a new collaboration with FKA Twigs on Dec. 16 called "Tears in the Club." No official release date has been set for Aaliyah's album yet, but Billboard reported that it's set to arrive in 2022. Along with The Weeknd on "Poison," Drake, Future, Ne-Yo, Snoop Dogg, and Chris Brown are said to be featured on the project. Ahead, listen to Aaliyah and The Weeknd's new single.
— Additional reporting by Njera Perkins