Sex/Life: Does Adam Demos Have Body Double in Shower Scene?
Here's the Deal With Adam Demos and *That* Sex/Life Shower Scene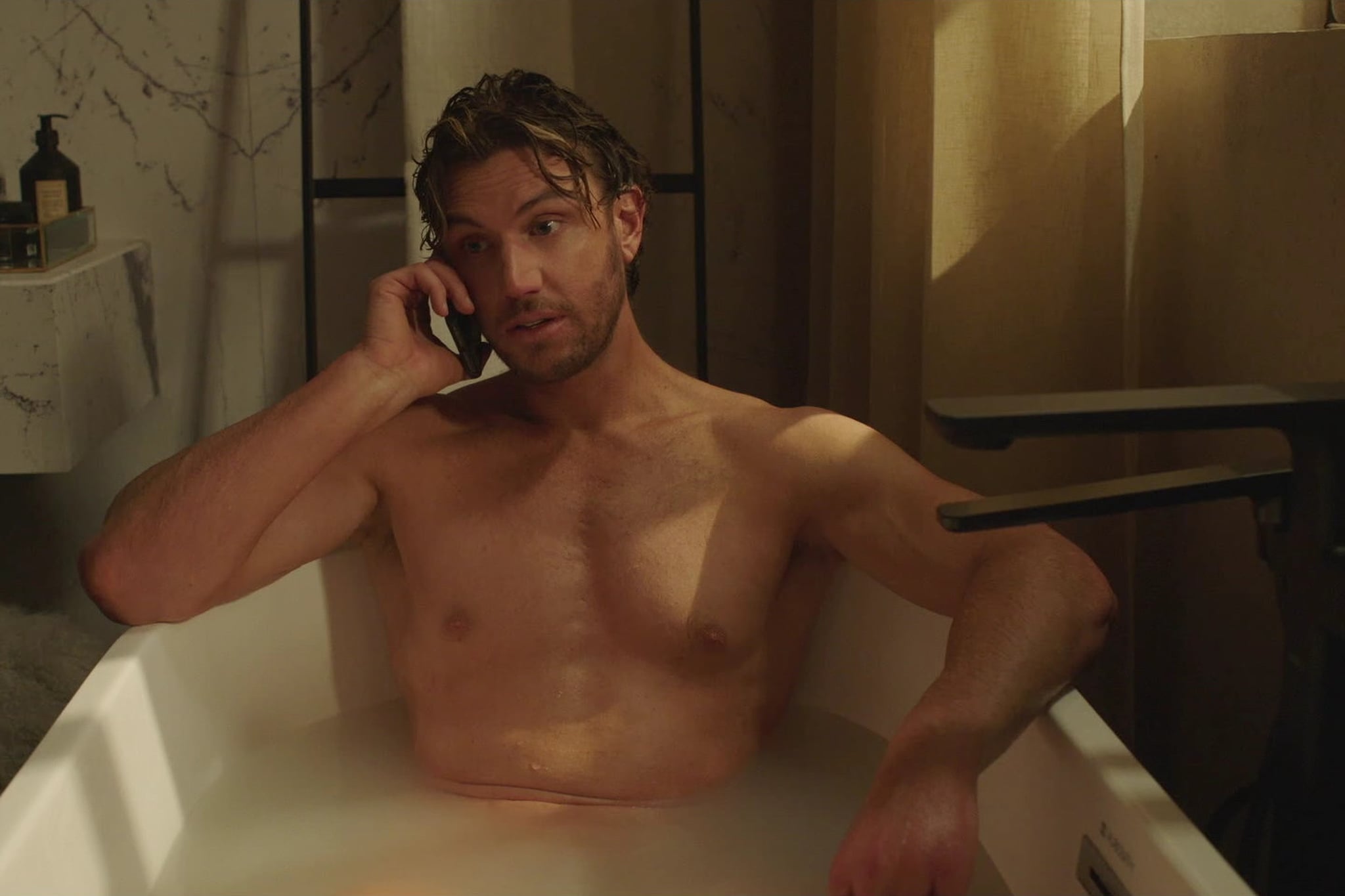 Should we have expected that there would be full-frontal nudity on a Netflix show called Sex/Life? Yes, but that didn't stop our jaws from dropping when Adam Demos appeared on full display as Brad Simon during episode three, "Empire State of Mind." It seems that Cooper Connelly (Mike Vogel) wasn't the only one shocked at the size of Brad's penis, as fans immediately began to wonder whether or not it was Demos during the scene. Well, it looks like we have an answer thanks to an interview in Collider with showrunner Stacy Rukeyser. "No. That's not a body double. I mean, people usually ask 'is it real or is it a prosthetic,'" she told the outlet. "And I can tell you what Adam Demos says about it which is, 'a gentleman never tells.' So, we are leaving that up to the viewer's imagination."
If you're wondering what Demos has actually said about the scene, he further confirmed the lack of a body double in an interview with Entertainment Weekly. "I was okay with [the nudity] because you read the script and know what you're getting yourself into from the start, so I don't think you would sign on to a show after reading the scripts and then say no last minute," he shared. "That doesn't mean you can't have discussions about comfort level, which they allowed us to have — and with the intimacy coordinator, so it felt a lot safer." So, there you have it. While it's really Demos in the shower, we may never actually know what's real and what's fake. Sounds like a good enough reason to rewatch Sex/Life, which is currently streaming on Netflix.