Camila Cabello's Cinderella Is a Fun Retelling of the Disney Classic, but I Was Left Wanting More
Disney's Cinderella has been retold many times before, and now Amazon Prime Video is putting its own spin on the narrative. Starring Camila Cabello and Nicholas Galitzine, the new film modernizes the classic fairy tale through a few key differences. Though the story still takes place in an antiquated village, the characters' motivations are slightly different, which helps move the story along in interesting ways. The film is also jukebox musical, so it includes some of your favorite pop songs throughout.
While the film manages to set itself apart from the original Disney cartoon, there are still certain areas where it falls flat, including the lack of screen time for Billy Porter's Fab G and Cinderella's "girlboss" narrative. As a fan of Disney and musicals, a big part of me was left wanting more by the final musical number. The concept of the movie is so interesting, though it never really lives up to its potential. I was expecting more Brandy's Cinderella meets Disney Channel's Descendants, and instead I got Another Cinderella Story meets Mirror, Mirror. I wanted flashy musical numbers and over-the-top characters that smartly juxtaposed the classic Disney story, but this felt more like a rom-com Cinderella set in medieval times. Maybe it would've been better as a Broadway musical? Read ahead as I break down all the ways this iteration compares to the Disney movie.
01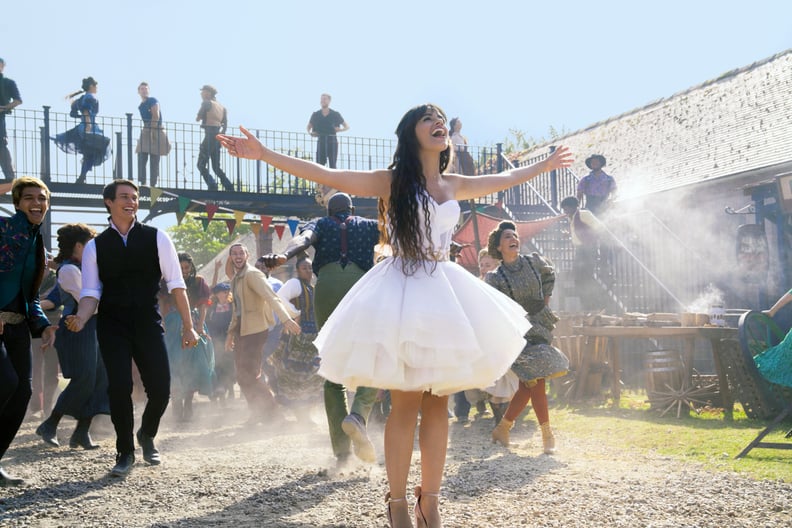 It Uses Pop Songs to Tell the Story
While Disney's Cinderella includes original music, this version actually covers famous pop songs that fit into the narrative of each scene. As Idina Menzel's Evil Stepmother tells her daughters about finding a wealthy man, she gives a cheeky performance of "Material Girl" by Madonna, and as Cinderella and Prince Charming share their first dance at the ball, they sing a beautiful cover of Ed Sheeran's "Perfect." Plus, Billy Porter's "Shining Star" cover is absolutely epic!
As fun as the soundtrack is, it did seem to fall flat about halfway through the film. If you're going to do a jukebox musical, don't be afraid to go full Mamma Mia! with it. The cheesier, the better! I also wanted more extravagant performances and choreography like Brandy's Cinderella or even Disney Channel's Descendants.
02
Cinderella Has Big Dreams of Being a Fashion Designer
Instead of dreaming about a prince sweeping her off her feet, Cinderella dreams of starting her own business and being a fashion designer. This narrative helps set up the entire film and also plays a key role in differentiating itself from the Disney version. In this version, Cinderella actually doesn't want to attend the ball but is convinced to go so she can sell her dresses to wealthy attendees.
While the film has received criticism for its "girlboss" narrative, I think having Cinderella be a businesswoman is a welcome change from the classic Disney narrative that a "happy ending" equates to falling in love and getting married. Although, I would have liked to see more depth to the storyline, especially since Cinderella does end up falling in love and getting together with Prince Charming.
03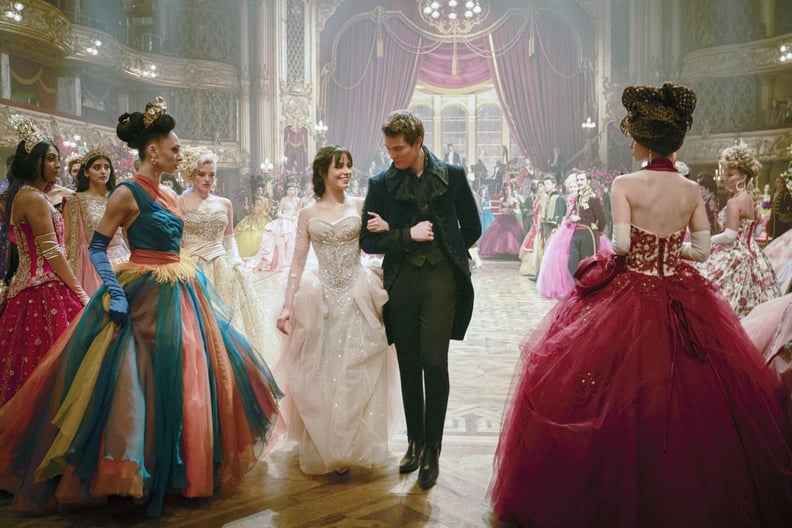 Prince Charming Falls For Cinderella Before the Ball
While this film's Prince Charming is pretty similar to the Disney version — he doesn't really care to find a wife and has an overbearing father with high expectations for his life — one key difference is that he actually falls in love with Cinderella without all the glitz and glamour. In fact, he actually meets and falls for Cinderella before the ball and only agrees to have one so that he can see her again.
I personally love this spin on the narrative, but at the same time, it made the classic ending with the glass slipper a little meaningless. If he already knows who Cinderella is, why go the extra length of having everyone in the kingdom try on the glass slipper?
04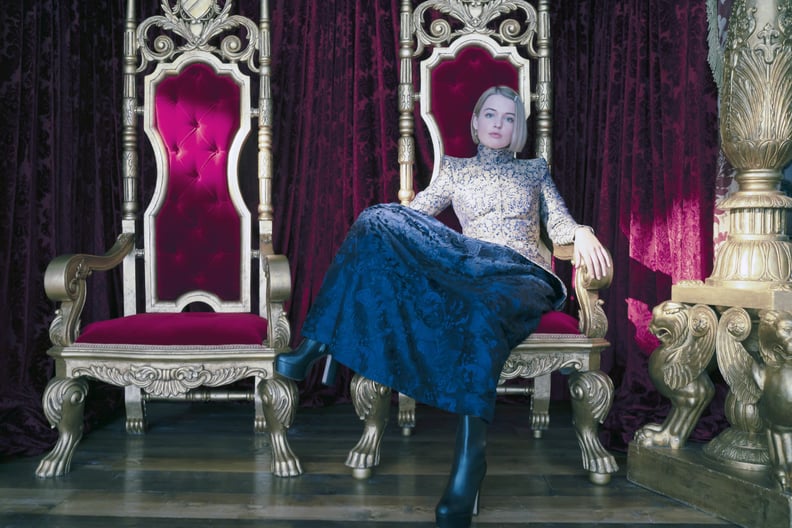 Prince Charming's Sister Wants to Rule
In the Disney version, there is no mention of Prince Charming having siblings, but in this one, he has a younger sister who dreams of someday taking the throne. Though she has a ton of bright ideas for how to make the kingdom a better place, she is constantly scoffed at by her father simply because she is a girl.
While Gwen does eventually take the throne, the ending itself is still sexist. It's only after Prince Charming decides he doesn't want to rule that the King changes his mind and allows Gwen to be his successor. However, when she asks if this means she'll be king, her mother quips, "Mhh, queen."
05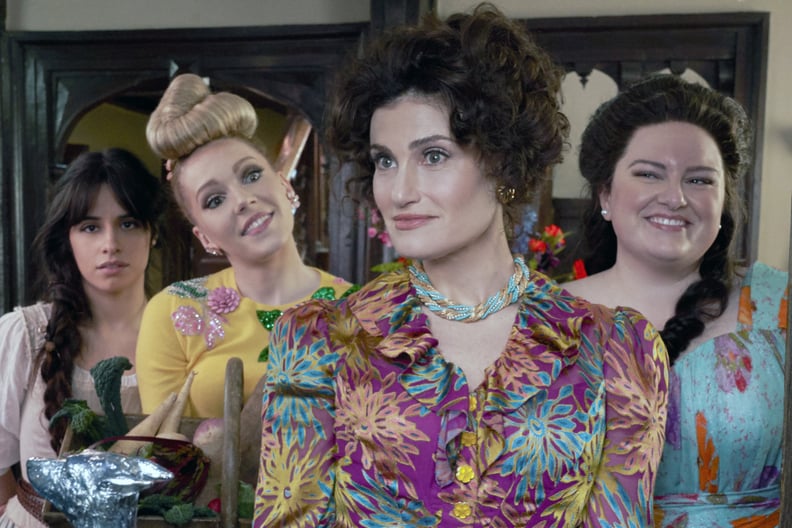 The Evil Stepmother Isn't Actually That Evil
The evil stepmother and stepsisters certainly have the biggest character development in this iteration. They're not exactly "evil" as they are extremely misguided. After chasing her own dreams of being a pianist, the Evil Stepmother, aka Vivian, tells Cinderella how her husband left her for acting so "frivolously." From there, she decided to help her girls become the best wives they could be, whatever the cost.
Through Vivian's character, the film highlights just how backwards and sexist Disney's Cinderella really was, even though it was released in the 1950s when women were expected to be housewives rather than have careers of their own. Vivian's heart-to-heart with Cinderella about her past really humanizes the character in ways the Disney version never did.
06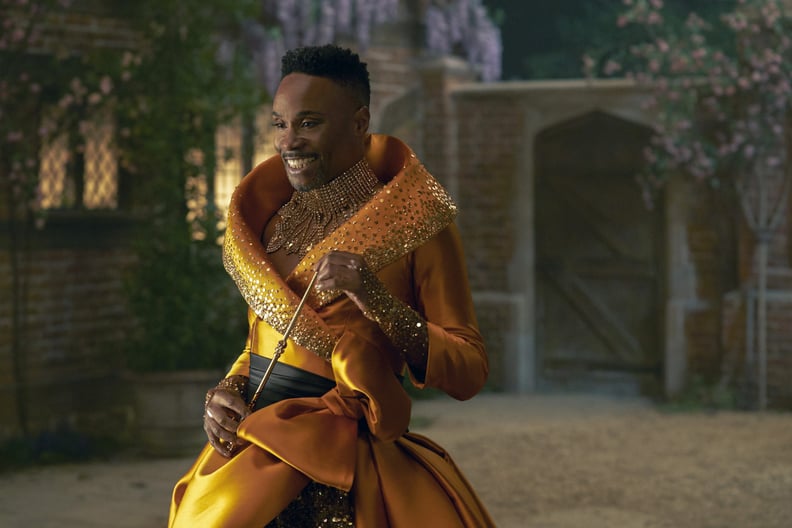 Cinderella's Fairy Godmother Is Genderless
Let's just say it, Billy Porter's scene as Fab G is one of the best moments of the movie. I'm still thinking about the incredible "Shining Star" performance! Porter's role as a genderless fairy godmother is groundbreaking in so many ways, so why didn't the film utilize the character more? While Porter serves as the film's narrator, Fab G makes no other onscreen appearances throughout the movie after the transformation scene. The movie really hits its stride with Fab G's entrance, so I would have loved to see the character make more appearances. Perhaps Amazon will consider a spinoff with Fab G?