This Character MUST Be the Key to Unlocking American Horror Story: Apocalypse
Ever since we first got confirmation that American Horror Story's Murder House/Coven crossover season would happen during season eight, our minds have been spinning out of control. Now, everything's been blown out of the water: FX confirmed that the season is called Apocalypse, which is making us more eager than ever to figure out what, exactly, is going on. What will the crossover entail, and how will it tie into this major revelation?! Over time, small details have leaked out. We know for sure that Emma Roberts will be back as Madison Montgomery, which may provide a tenuous connection to Murder House in its own right. But we're looking to a more concrete source: the creator of AHS himself, Ryan Murphy.
Despite the fact that Murphy only recently confirmed the show's eighth season as a crossover, he's actually been talking about the Murder House/Coven season for quite some time. There's an Entertainment Weekly interview about the whole ordeal that stretches back to January 2017, in which we found a pretty interesting quote describing how the crossover might occur. "It's a character from season one that will be thrust into the world that you are left with at the end of Coven, which is sort of like the male/female/witch academy," Murphy said at the time.
In the case of Murder House, many have looked to bigger characters to return, like Constance (Jessica Lange), Tate (Evan Peters), Violet (Taissa Farmiga), and Vivien Harmon (Connie Britton). If you ask me, though, the most likely crossover candidate only shows up in the final scene of Murder House. We're talking about the Antichrist himself, Michael Langdon.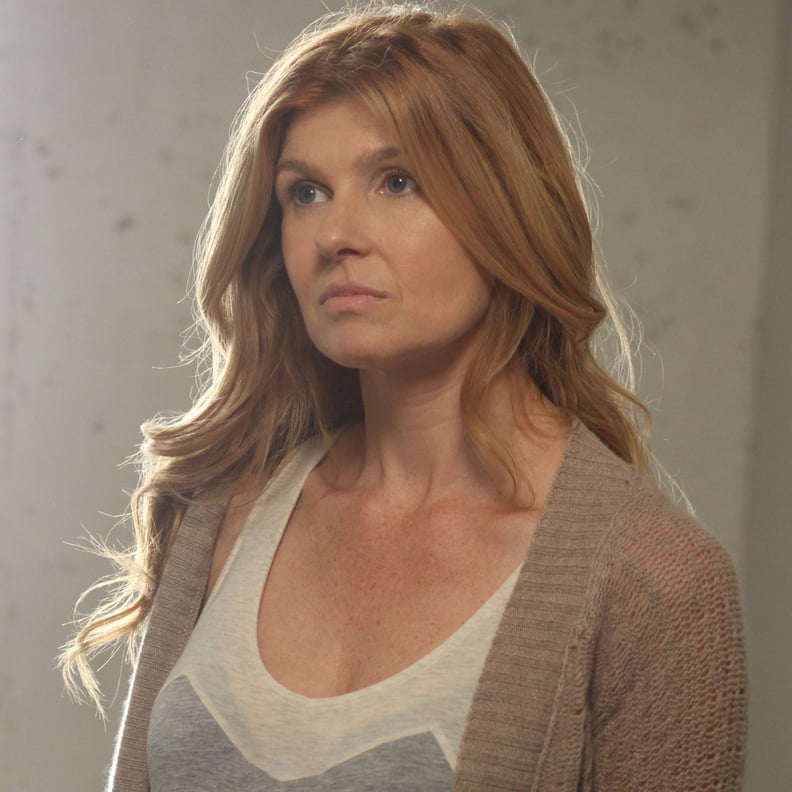 Michael seems to be the most apt candidate for a run-in with the witches of New Orleans. He's still alive at the end of the season one, and the fact that he's part human and part spirit must have imbued him with some kind of supernatural power. But it's really more than that.
With season eight details hinting at a dystopian future, many fans have picked up on Radioactive as a possible title or theme. After all, it's not going to be called AHS: Crossover. It's just a season in which this major crossover is set to occur. With an end-of-days twist to whatever terror might unfold, Michael Langdon is the perfect fit. After all, The Antichrist is meant to be a marker of the apocalypse; Michael could very well be the big bad of the season.
Looking for even more proof that Satanism, the occult, and other demonic sh*t will crop up in season eight? Well, FX has just unveiled their AHS exhibition at Comic-Con, and it's filled with references to satanic worship and other such evil leanings. Now we're left to wonder: if we do end up seeing the end of the world, where will we go next? Is this the first concrete indicator that all of AHS is taking place in different circles of Hell? It's really only a matter of time before we find out. Season eight premieres this September.