Andy Samberg, Jean Smart to Star in 42.6 Years Rom-Com
Andy Samberg Is Getting Cryogenically Frozen in a New Rom-Com With Jean Smart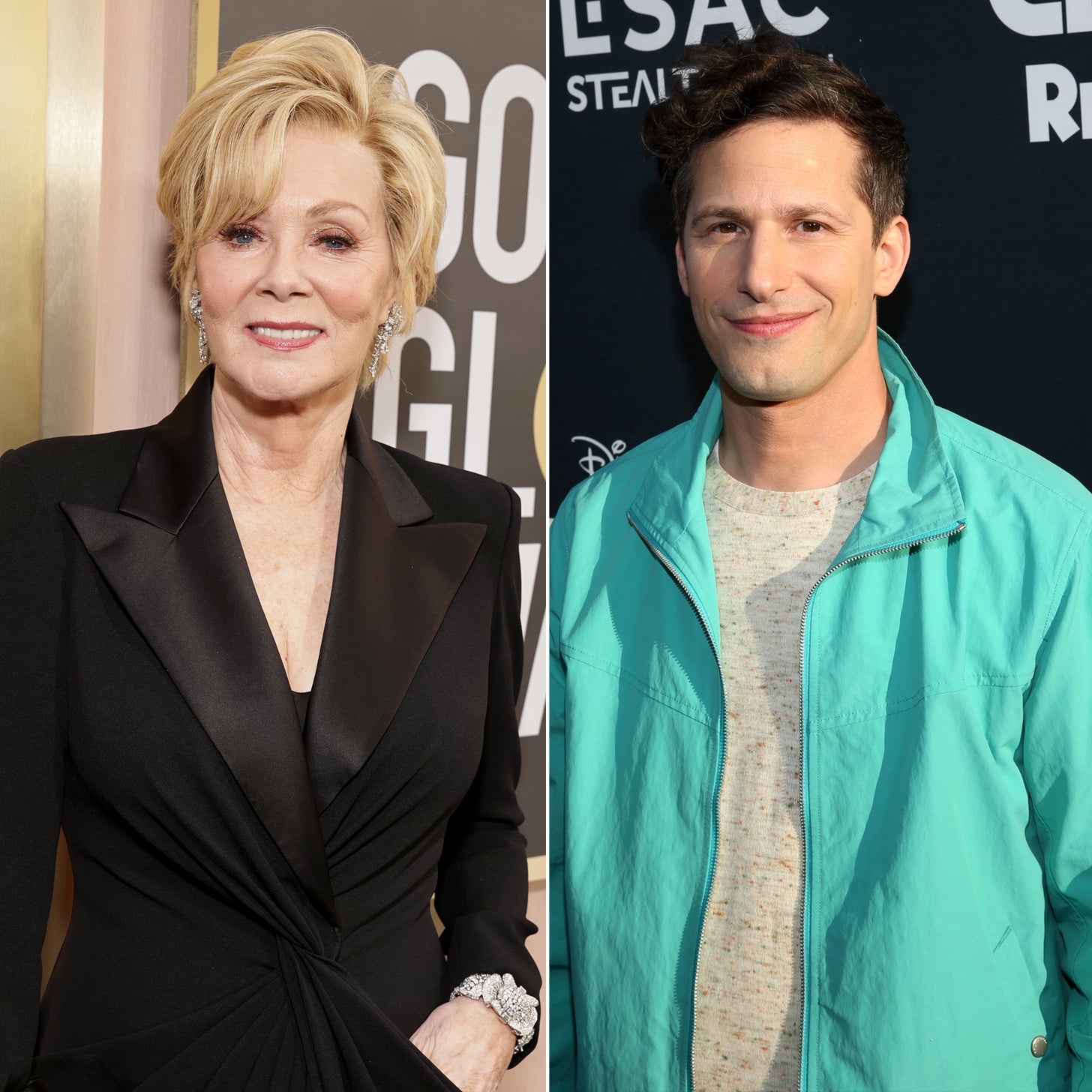 Image Source: Getty / Todd Williamson / Jesse Grant
Sometimes, love takes time. At least, it looks like it does in the new Andy Samberg-Jean Smart rom-com "42.6 Years." In the film, Samberg plays a young man who agrees to be cryogenically frozen to save his life. He wakes up 42.6 years later and is physically unchanged — but he's all alone. So he seeks out his ex-girlfriend, who did continue to get older, played by Smart. The movie is in the works at Amazon Studios. The Hollywood Reporter first reported on the movie. Amazon Studios did not immediately respond to POPSUGAR's request for comment.
According to THR, Samberg came up with the idea. Seth Reiss, a writer on "Late Night With Seth Meyers," wrote the screenplay. Reiss also cowrote the script for 2022's "The Menu," which became a box office success as it blended horror with social commentary. Reiss received a nomination for his script at the WGA Awards. "42.6 Years" will be directed by Craig Gillespie, who also helmed "I, Tonya" and "Cruella." Gillepsie also directed half of the episodes of Hulu's "Pam & Tommy."
For Smart, this movie is just another step in her career renaissance that started with her role in 2019's "Watchmen." She also appeared in the hit series "Mare of Easttown" and has played the title role in HBO's comedy "Hacks" since 2021. Smart has won two Emmys for her role in the series. In 2022, she also appeared in Damien Chazelle's "Babylon."
In a 2022 interview with W magazine, Smart talked about her passion for acting and how she hopes to keep doing it for a long time. "Acting is what I love to do, and people keep offering me jobs, so it seems like it would be silly to say no," the 70-year-old said at the time. "I try to be choosy about what I do, and I know how incredibly fortunate I am to be able to be choosy; that is not a given for most actors. It's been a really satisfying, fun, interesting way to make a living — and hopefully it hasn't damaged my children too much."
Meanwhile Samberg, 44, previously starred in another sci-fi rom-com, 2020's time-loop story "Palm Springs." In 2021, he wrapped up his tenure on "Brooklyn Nine-Nine," and in 2022 he voiced Dale in Disney+'s " Chip 'n Dale: Rescue Rangers," which won the Emmy for outstanding television movie.