5 Anna Delvey Documentaries and Podcasts
5 Anna Delvey Documentaries and Podcasts to Check Out Before "Inventing Anna"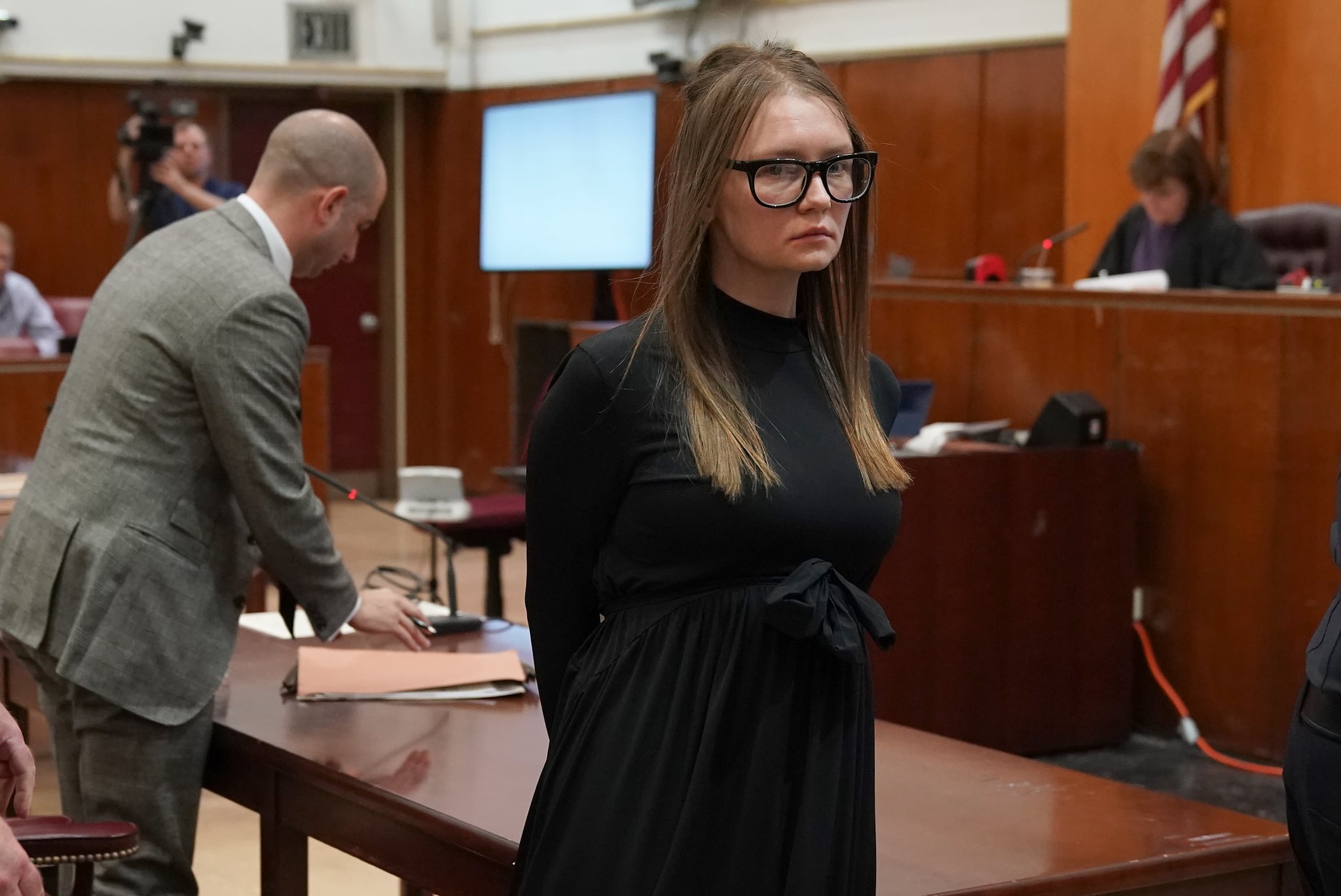 The upcoming Netflix true-crime drama "Inventing Anna" is among the most highly anticipated releases of 2022. Created and produced by television powerhouse Shonda Rhimes, the miniseries stars Julia Garner as the titular Anna Delvey, a sham socialite heiress who, by employing her beguiling persona, duped everyone from her friends to banks out of a quarter of a million dollars. Based on Jessica Pressler's "New York Magazine" story, "Inventing Anna" is a dramatized recounting of Anna Sorokin's (her real name) intricate schemes filled with greed, glitz, and glamor. But has our lead con artist ever received the onscreen documentary treatment prior to the Netflix show?
Anna Delvey Documentaries
There are surprisingly very few documentaries dedicated to Sorokin's infamous con, but her deception did make it onto a few episodes of high-profile news programs. Check them out below.
"Anna Delvey Takes Manhattan" from "Generation Hustle"
The 2021 HBO Max series "Generation Hustle" is a 10-part docuseries that profiles 10 scammers' notorious journeys through 50-minute episodes. Episode four of the series, titled "Anna Delvey Takes Manhattan," traces Sorokin's ultimate fall from grace as her friend Rachel DeLoache Williams, who footed the bill for their lavish vacation to Marrakesh, Morocco, works with the NYPD to track down the trickster. The format of the true-crime docuseries includes interviews with the victims and the criminal mastermind herself. You can stream season one of "Generation Hustle" on HBO Max.
"The Sinfluencer of Soho" from "20/20"
"20/20"'s Deborah Roberts interviews both Sorokin and Williams about the former's cons. The episode gives insight into what it was like for the pair of former friends to face one another in court throughout Sorokin's trial. You can stream the full episode of "20/20" on Hulu now.
"60 Minutes Australia"
In this April 2021 episode of "60 Minutes Australia," Liam Bartlett interviewed Sorokin to get insight into why and how she pulled off her con and why she's unrepentant. You can watch the entire episode on YouTube below.

Anna Delvey Podcasts
Unimpressed with the options for Anna Delvey documentaries? Try out these podcasts that are streaming now on Apple Music and Spotify.
The BBC's "Fake Heiress"
Mixing the journalistic reporting of Vicky Baker and the screenwriting of Chloe Moss, the BBC produced this eight-episode documentary/dramatization hybrid to tell the story of Sorokin's rise and fall.
"Anna Delvey, Our Grifter Queen" from "Not Another True Crime"
This April 2019 episode of "Not Another True Crime Podcast" documents how Sorokin executed her crimes and almost got away with it (almost being the keyword) in just 60 minutes.
"Inventing Anna" hits Netflix on Friday, Feb 11.
Image Source: Getty / TIMOTHY A. CLARY / AFP