Sue Ann Pien, Rick Glassman, Albert Rutecki on As We See It
As We See It Centers the Autistic Person's Experience Authentically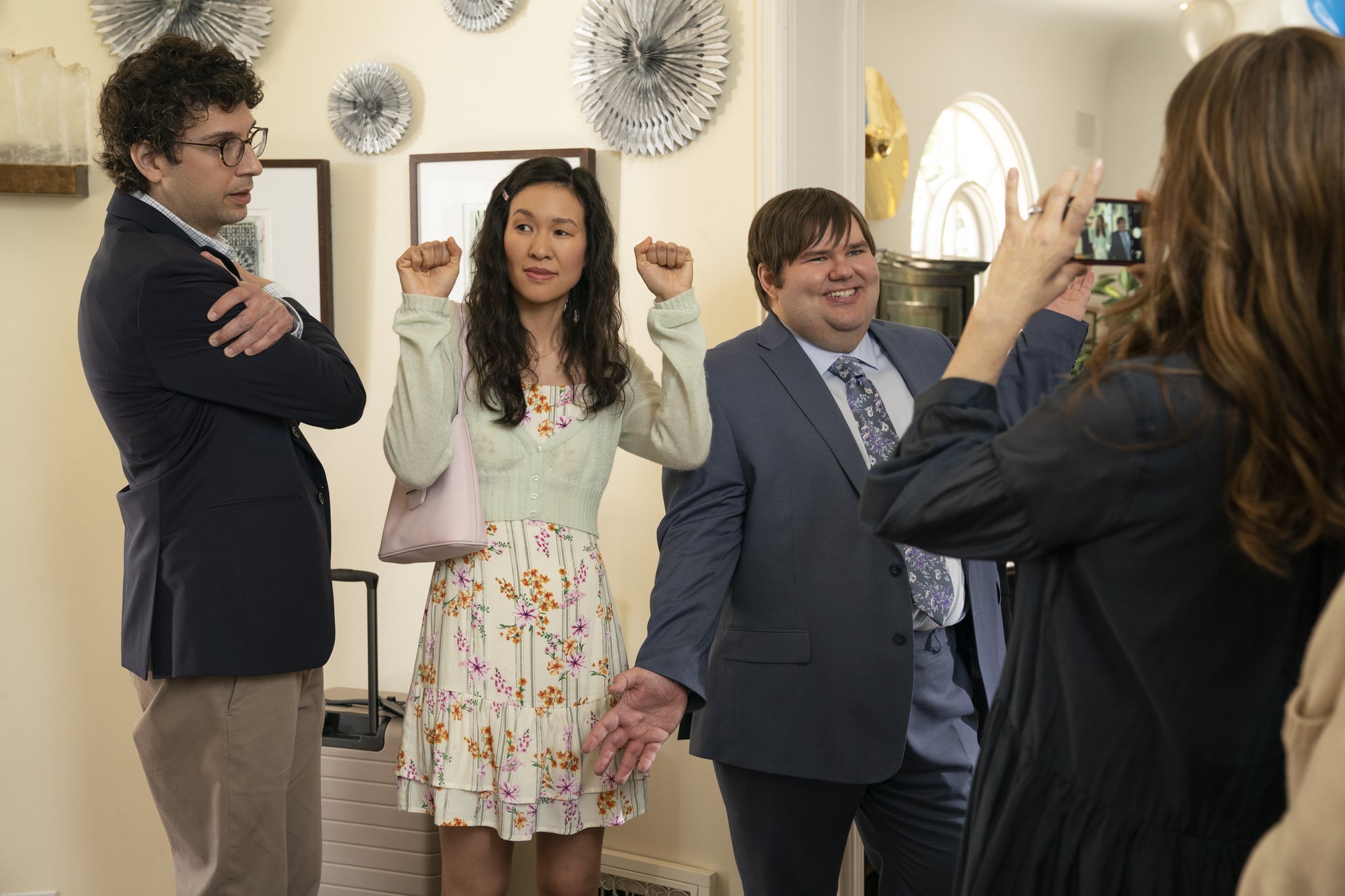 Image Source: Amazon Prime Video
As We See It is a refreshing take on a coming-of-age series and one we rarely get to see on screen. Directed by Emmy Award-winner Jason Katims, the Prime Video original follows three roommates, Violet (Sue Ann Pien), Jack (Rick Glassman), and Harrison (Albert Rutecki), living on the autism spectrum as they navigate life together. We see Violet attempt to make new friends and fall in love, Jack try to find a healthy balance between his work and family life, and Harrison just try to conquer his fears and live life.
"If you zoom out, all of these obstacles and these situations are very, very relatable."
Being that Pien, Glassman, and Rutecki all personally identify as living on the autism spectrum, the series is especially meaningful to them. "It was incredible to be surrounded by so many people who are on the spectrum," Pien tells POPSUGAR. "It was the kindest, most compassionate environment I'd ever been in because there was so much empathy and understanding towards the sensitivities that I felt very cared for."
Katims created a welcoming environment by ensuring that the cast and crew were either autistic themselves or directly connected to someone who is. He also had a set advocate to make sure they felt safe and comfortable throughout the entire process. "It really made it that this show, on paper, on surface, is about autism and these autistic characters because everyone is so familiar with this world and it really allowed the show to not be about autism in a way," Glassman explains. "Again, it is but if you zoom out, all of these obstacles and these situations are very, very relatable, which I'm glad because it allowed us to be really funny in so many moments that anybody could relate to."
What made the experience even more special for Glassman was his relationships with Pien and Rutecki. "We were going through this experience for the first time together, playing these autistic characters . . . I felt really bonded," he says. "It's important to have people who live this life and understand it, not just the actors. And this show really has that." Rutecki had only met one other autistic actor before working on the series. "I just remember when we did the screen test, I was nervous and started stuttering a lot and I realized, 'I don't have to explain myself here. This is actually kind of cool,'" he recalls. "When we finally filmed the show and were on the set, it was a very mellow environment. There was definitely a level of understanding and respect."
The series has not been picked up for a second season yet, but the cast would certainly like to continue telling their characters' stories. "I'd like to just see Harrison try new things, maybe volunteer work or something, and start to make a couple of friends outside of this group and see him grow more as a person," Rutecki says. On the other hand, Glassman wants to see a flashier version of Harrison. "Harrison comes from a very rich family . . . I'd like to see them throw some money at him and just have him start to have the most expensive tech and the coolest [clothes] — big puffer jackets and model-kind of clothes. I think it would be fun to see rich Harrison," Glassman adds.
"We grow up, we're people, and our lives aren't one big tragedy or anything."
Pien would like to dive deeper into Violet's family, specifically her parents' story since we're only privy to her relationship with her brother, Van (Chris Pang). "Let's find out what happened to Violet and Van's mom and dad. I want to know because that's really important," Pien says. "Because you could be autistic and be raised in a certain family and have a certain experience of life. And then you can have a completely different experience of life if you were raised in a different type of family and how they encountered your autism. I would love to see that dynamic explored."
As We See It will make you laugh, smile, and cry all at the same time. You'll find yourself cheering on the characters from your living room couch and sobbing with them as they face obstacles and disappointments. But at its core, it's a story that centers the autistic person's experience authentically. "Autistic people are people. We have our own voices. Even if we can't speak, we still have things to communicate, and we should be listened to," Rutecki emphasizes. "We grow up, we're people, and our lives aren't one big tragedy or anything. It could be difficult, but it's life."
As We See It premieres on Prime Video on Friday, Jan. 21.
Image Source: Prime Video