This TikTok Dance Trio Are So In-Sync, I Thought I Was Seeing Triple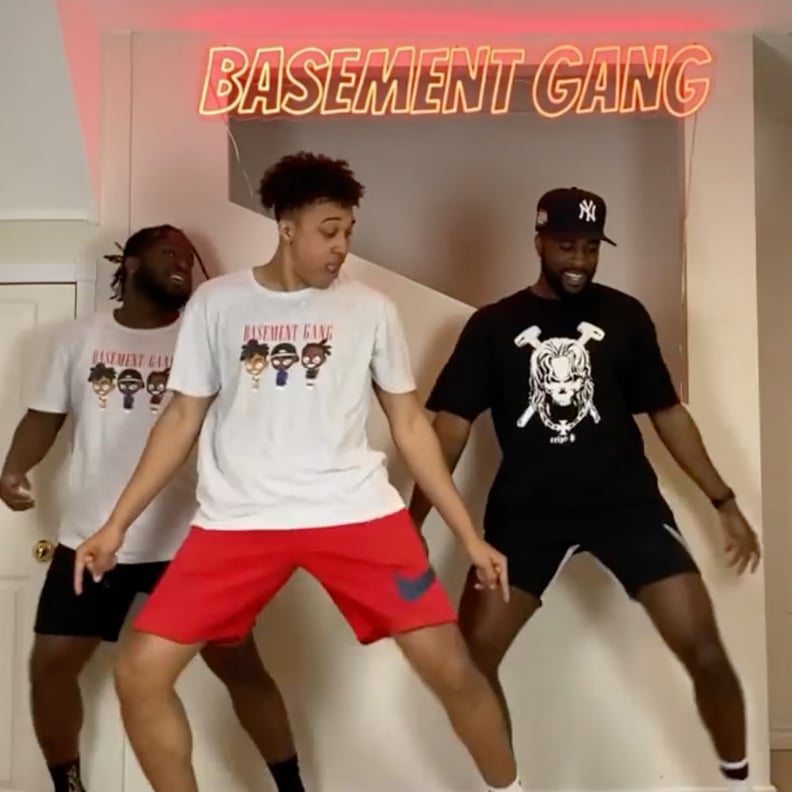 There's certainly no shortage of viral dance videos on TikTok, but it's not often you find a trio with perfect coordination and incredible energy that simultaneously make you want to join in on the moves and put a smile on your face. The Basement Gang, as the group calls itself, has become increasingly popular on TikTok for their fun dances that also happen to be flawlessly in-sync.
People are loving the Basement Gang, which includes Kadeem Hemmings (@kadeemh), Nathaniel James (@nathanieljames1), Nick Mcdonald @nickk_mcdonald, and the positivity they bring to the platform so much that many fans are even requesting the trio starts hosting Zumba classes. Not only are the boys talented dancers, but they also have this enthusiasm that makes people want to hop out of bed and start dancing along with them. As they say on TikTok, their vibes are truly immaculate. Check out some of their best videos ahead and prepare to get on the fun.