The Best Albums of 2017, According to Us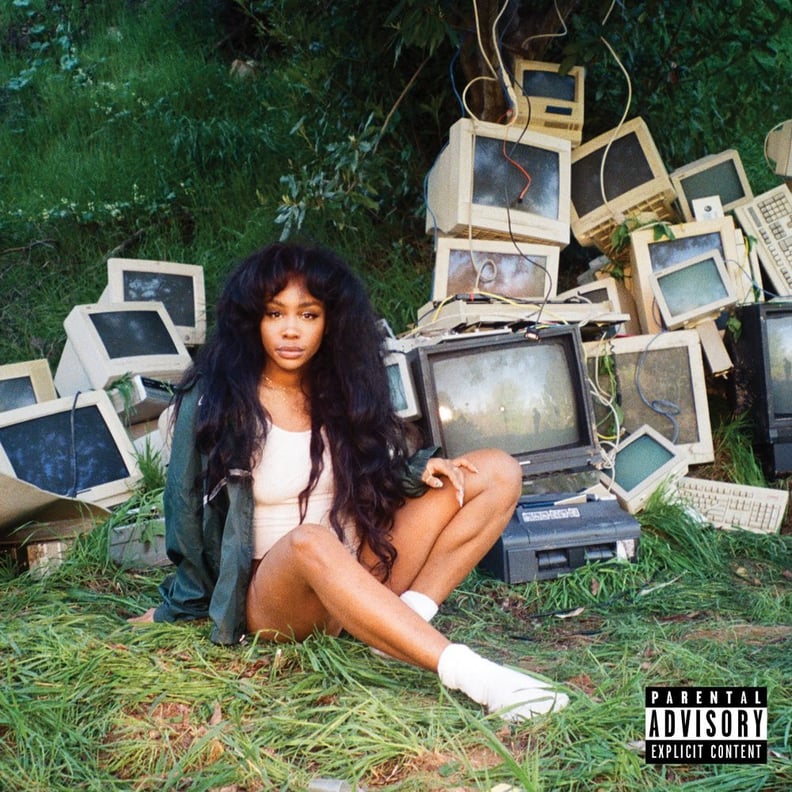 This year may have been one raging trash fire, but at least we were blessed with good music to tune out all the bullsh*t. From pop releases like Reputation and Rainbow to soulful R&B offerings like Ctrl and War & Leisure, the year was full of great tunes to help us dance and cry the pain away. Scroll through to see POPSUGAR editors' favorite albums of 2017.
01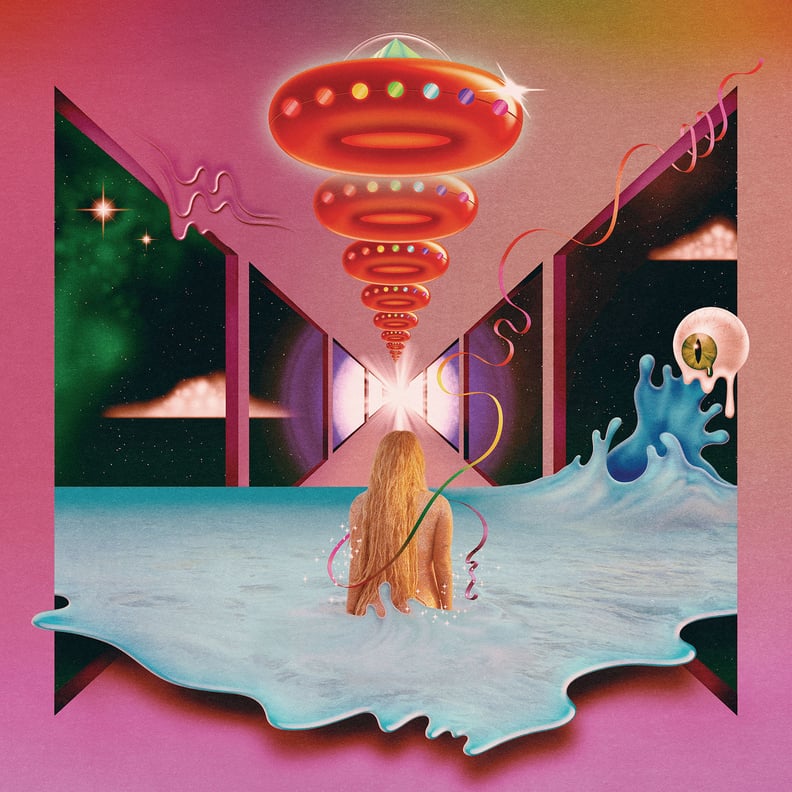 Rainbow by Kesha
"What can I say about this album that I haven't already said in this passion post about Kesha's Grammys snub? Not only is Rainbow a fantastic album from an artistic standpoint alone — the songs are f*cking fantastic and Kesha's vocals are simply mind-blowing — but it carries a great significance. Kesha has taken all of her personal traumas in the last five years and turned them into something beautiful. It's not often that you witness something so raw, so beautiful, and so transformative. I'm absolutely floored." — Ryan Roschke, staff writer
02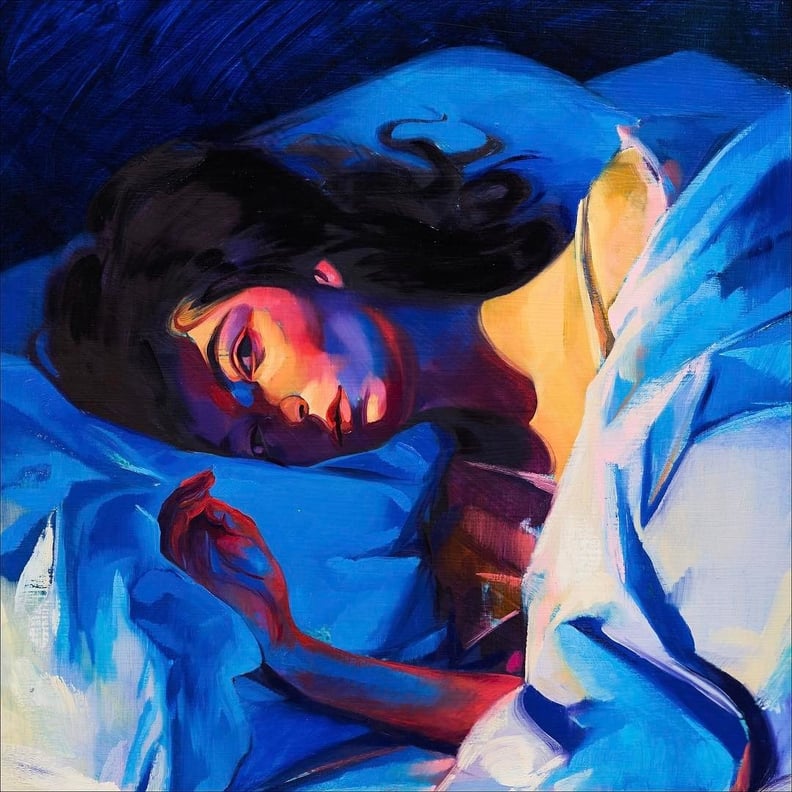 Melodrama by Lorde
"It's been months since Lorde dropped Melodrama, her follow-up to 2013's Pure Heroine, but I can't seem to get it out of my head. Songs like 'Green Light' and 'Supercut' are full of the inventive, emotional lyrics and addictive beats the New Zealand singer-songwriter is known for, but Melodrama also makes it clear that she's maturing as an artist. Each song, unique and relatable in its own way, has the uncanny ability to feel intimate and huge — sweeping 21st century pop sung to you, and you alone. If we have to wait another four years for her next musical evolution, at least we know it'll be worth it." — Quinn Keaney, assistant editor
03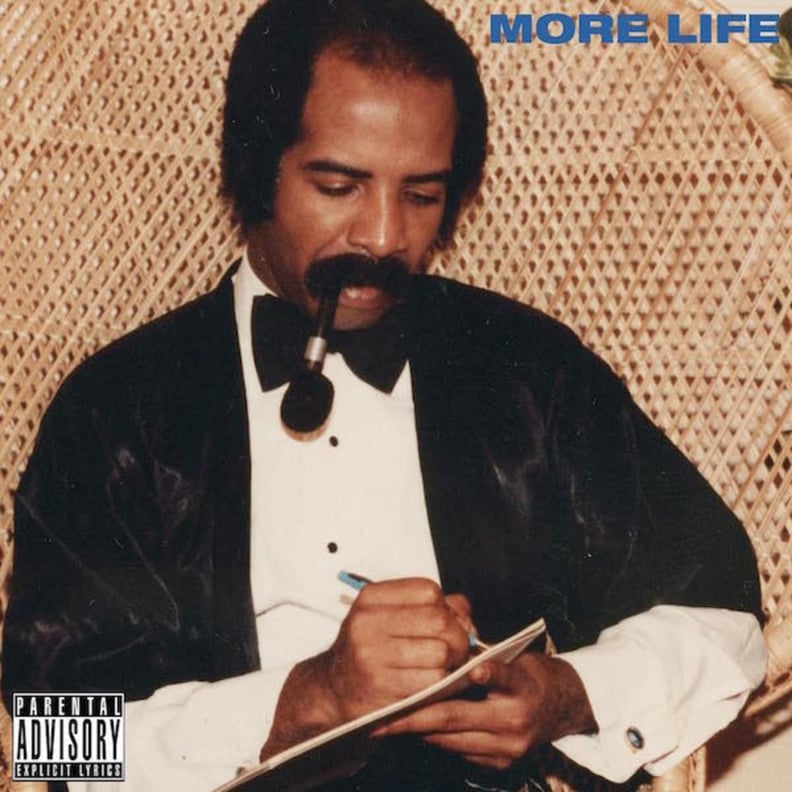 More Life by Drake
"I was still reeling from Views when Drake released More Life, which is ironically titled because that's exactly what it gave me. Up-tempo masterpieces like 'Passionfruit' and 'Blem' pair nicely with Drake's signature sensitive tunes like 'Nothings Into Somethings' and 'Do Not Disturb,' which sampled a song from one of my other favorite albums this year. Clearly, Drake is nowhere near done churning out hip-hop anthems." — Britt Stephens, editor
04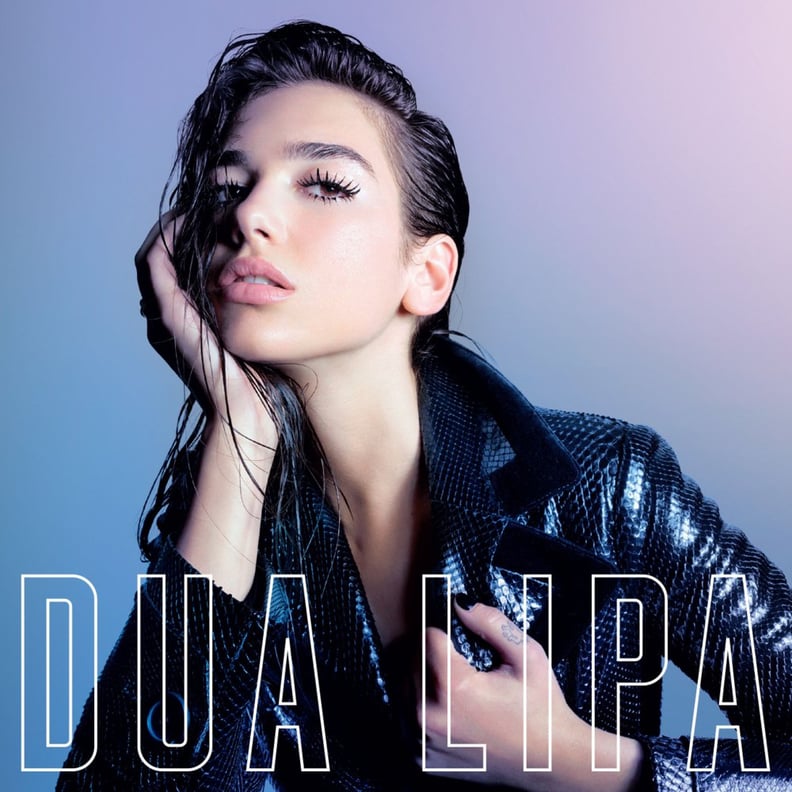 Dua Lipa by Dua Lipa
"There were many Summer jams in 2017, but Dua Lipa's 'New Rules' (and the delicious music video that accompanied it) created a special kind of zeitgeist for all the carefree, single boys and girls out there. The rest of the pop singer's debut album is just as electric. Dua Lipa showcases a supremely soulful voice, and her ballad-like songs — 'Thinking 'Bout You,' 'No Goodbyes,' and 'Homesick' — are stellar and create a depth and intimacy that's often hard to capture. But there's a fun flirtation in other songs like 'Hotter Than Hell,' 'IDGAF,' and 'Blow Your Mind (Mwah).' Whatever you're in the mood for, this album has it." — RR
"If you weren't bopping to at least one of the singles off of Dua Lipa's debut, I don't know you and I don't want to know you. The true draw to the English singer is the confidence in her voice and her songs. Sis is giving you love, sex, self-empowerment, and feminism in her debut, and it's so refreshing. Lipa has such a distinctive voice and she isn't afraid to use it, which keeps the album from sounding like every other pop album out right now. Honestly, her debut made me so excited about what else she can do because I know it's going to blow my mind (mwah)." — Mekishana Pierre, associate social media editor
05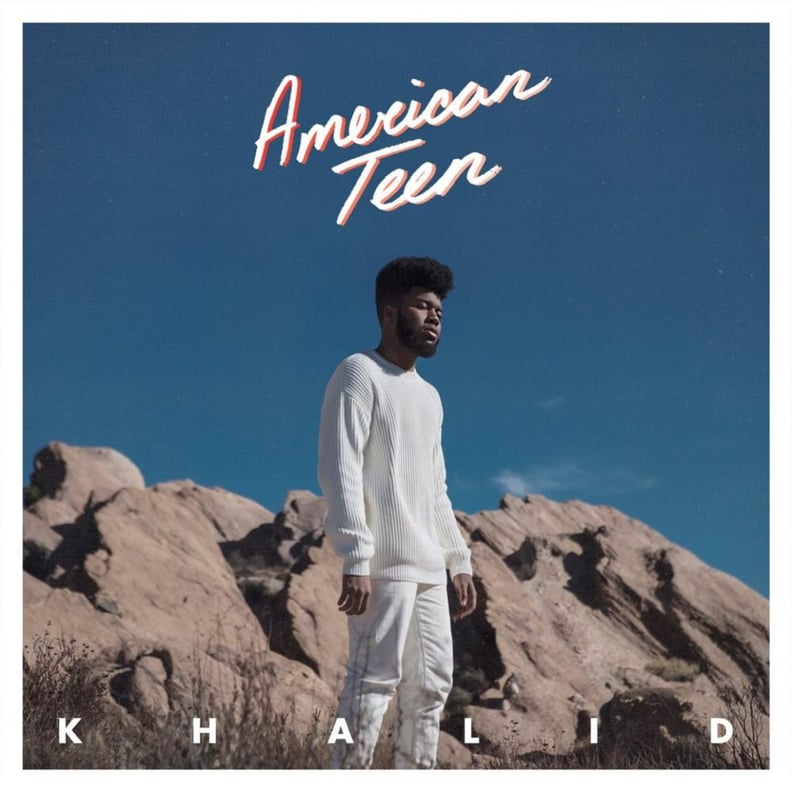 American Teen by Khalid
"While singing about falling in love in Ubers and 'off of subtweets,' Khalid's American Teen effortlessly bottled up 2017's teenage angst to dizzingly original results. The 19-year-old R&B/pop singer's lyrics about the ups and downs of being a young, dumb, and broke millennial are full of enough warmth and introspection that you don't have to be a teen to fall in love with his music, especially with songs like 'Location,' 'Therapy,' and '8Teen.' This is one artist I'm eternally grateful we get to watch (hear?) grow up." — QK
06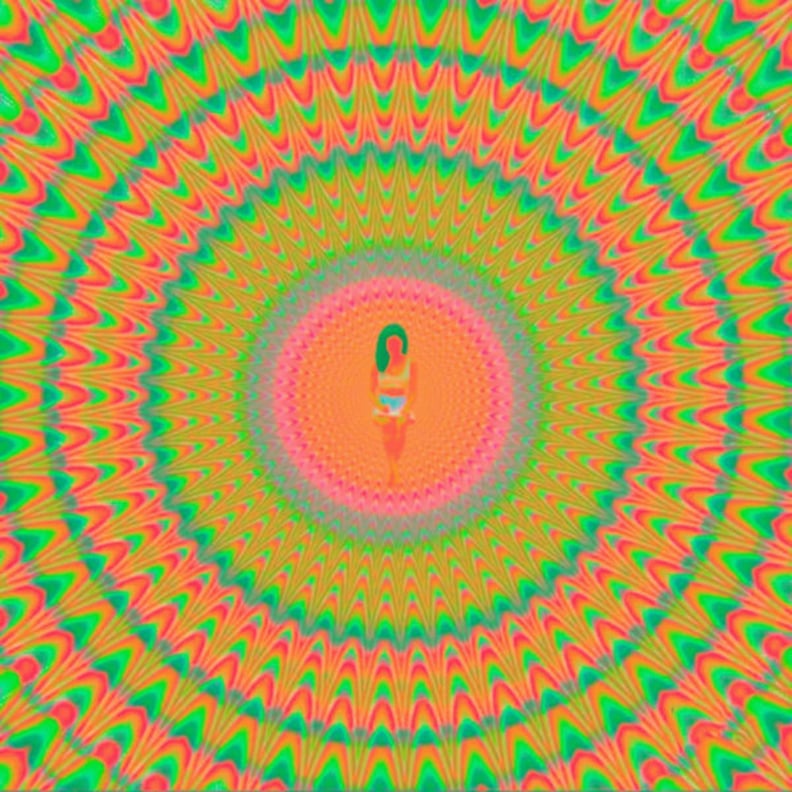 Trip by Jhené Aiko
"Trip came hot on the heels of a tragic loss for Jhené Aiko, so it's no surprise it's a deeply personal and emotional album reflecting on grief. The psychedelic album lifts you into a hazy, melancholy mood, as if you transformed the effects of LSD, weed, and tripping on mushrooms into music. It has 22 tracks, which can seem like a lot, but when the writing is this good, it's worth a focused listen. Indulge and enjoy." — Zareen Siddiqui, audience development associate
07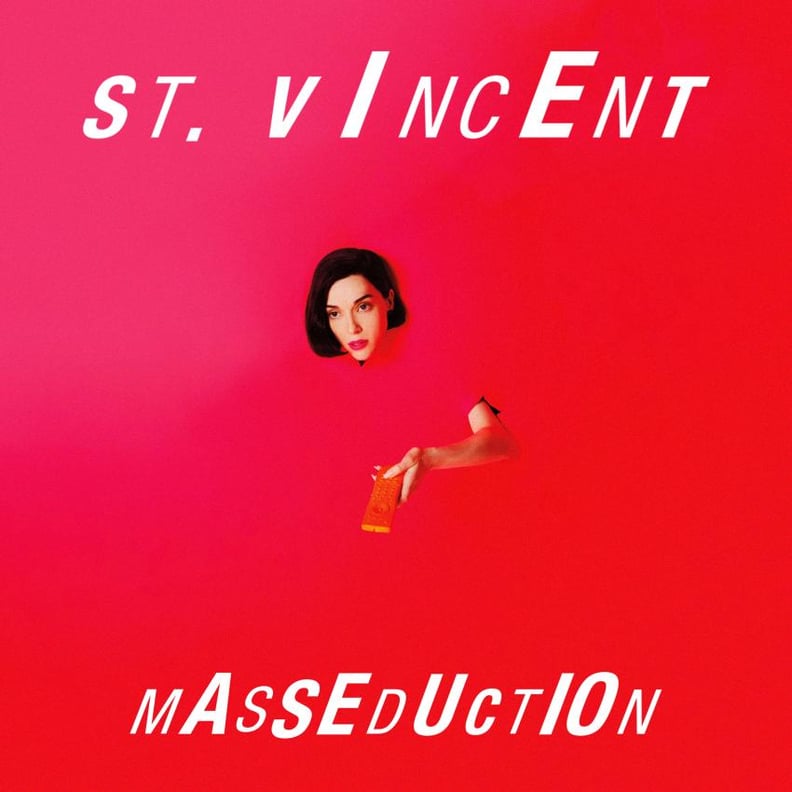 Masseduction by St. Vincent
"In a recent interview, St. Vincent admitted to me that her new album is about personal sadness. And yet, this intimate portrait of her personal emotional space has broad appeal. Somehow, this indie-rock goddess has perfectly represented the feelings of dread, deep sadness, and even anger that a great many of us are feeling in 2017. MASSEDUCTION is frenetic in the best way; it's blisteringly sad, but misery loves company. Sometimes, it's nice to wallow in your woes with someone else. Here, St. Vincent has given listeners a space to do exactly that." — RR
08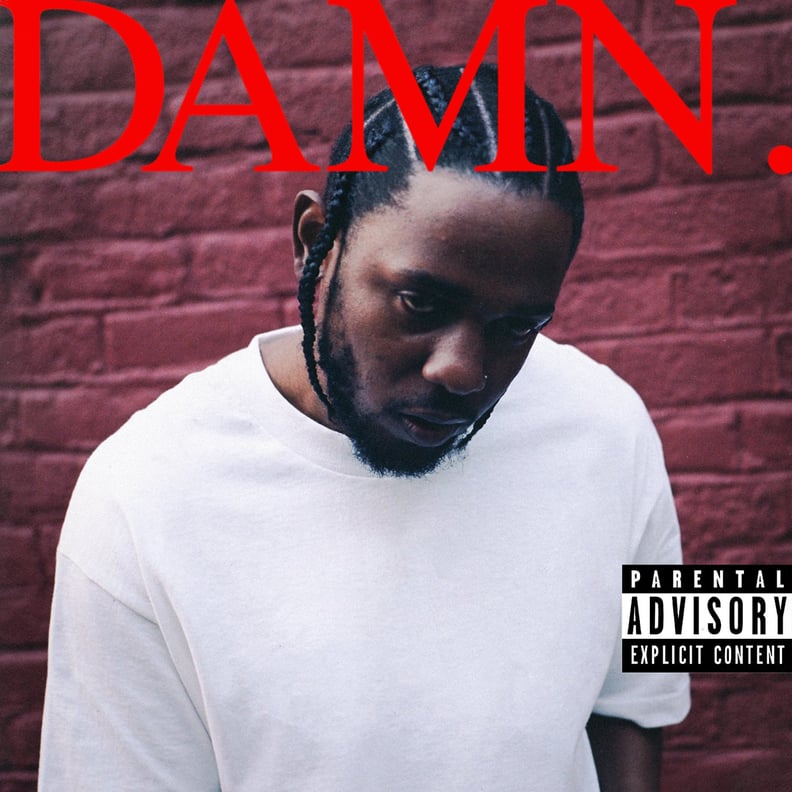 DAMN. by Kendrick Lamar
"Any Kendrick Lamar album is going to be insane. You're not coming to him for filler or fluff; you're coming for complexity, a reality check, and most of all, you're coming to get your life. DAMN. gave us all that, and more. Lamar is one of the few rappers who can combine old and new school without making it seem like try-hard nonsense, and his versatility is in full effect on this album. He doesn't stray from intense topics, but strangely, I felt uplifted by this album. DAMN. feels like Lamar in his most elevated element, like he's on top of his game and he knows it. He knows this is the work of a future legend and the rest of us are just figuring it out." — MP
09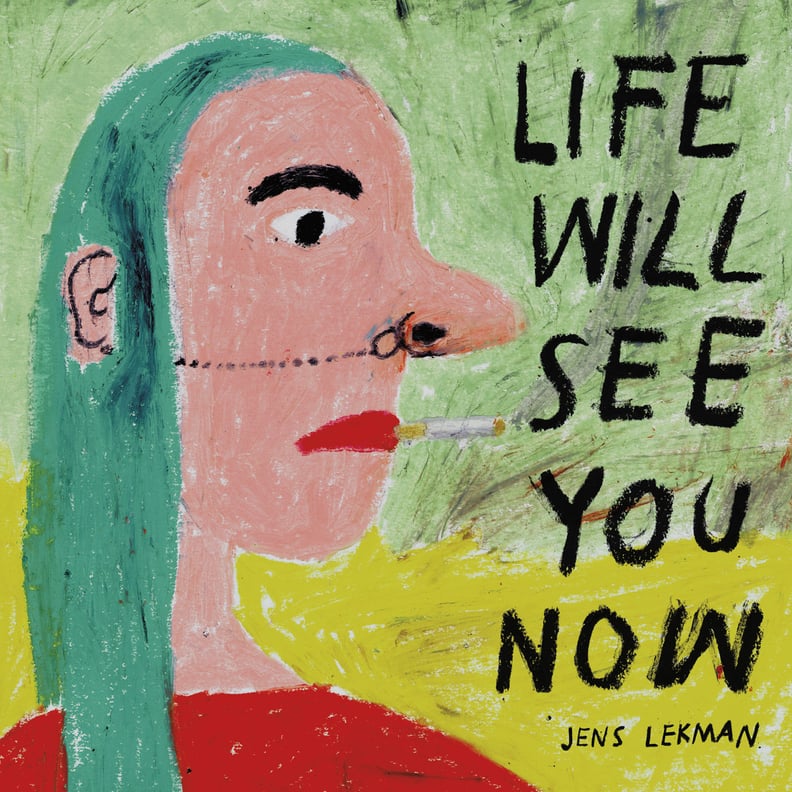 Life Will See You Now by Jens Lekman
"I didn't realize how much I missed Jens Lekman until the Swedish indie-pop singer released Life Will See You Now, his first album in five years, and I hightailed it to his closest live gig. While this album is delightful, it's no match for experiencing him live thanks to his hilarious between-song banter and infectious, joyful energy. This collection is classic Lekman, full of witty lyrics and danceable melodies, from the title track 'To Know Your Mission' — in which Lekman envies a Mormon missionary for knowing his purpose in life — to 'Wedding in Finistere,' an accelerating anthem of youth from a 30-something's perspective." — Nancy Einhart, executive editor
10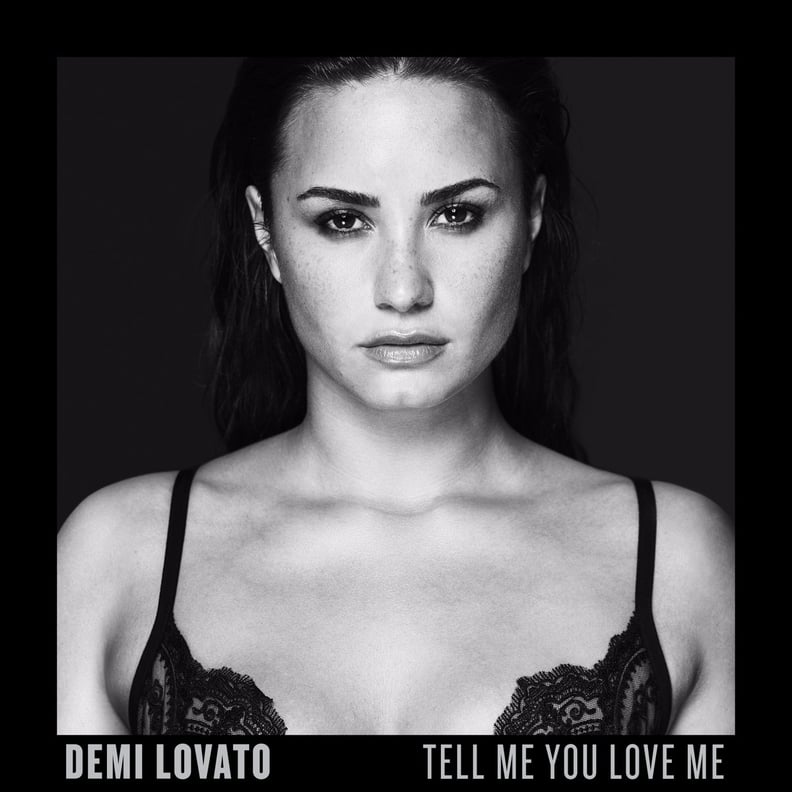 Tell Me You Love Me by Demi Lovato
"Demi Lovato has grown up, and it's obvious from Tell Me You Love Me. While her previous works have all had hits and relatable singles, TMYLM sounds like a cohesive album and it's everything I've ever wanted to hear from her. Not only has Lovato really grown into her sound, giving us this full-throated blend of R&B and pop, but she's also matured in her choices of songs. Rather than an album of random hits and fluff, TMYLM truly felt like Lovato put her heart and soul into each song, and it paid off! It was sexy, sad, romantic, and fun all in one album." — MP
"Demi Lovato's powerhouse vocals are front and center on this album, which offers bad-b*tch anthems like 'Sorry Not Sorry' and 'Games' to introspective bops like 'Ruin the Friendship' and 'Lonely.' I've long been a Lovato fan, and Tell Me You Love Me is easily her best work." — BS
11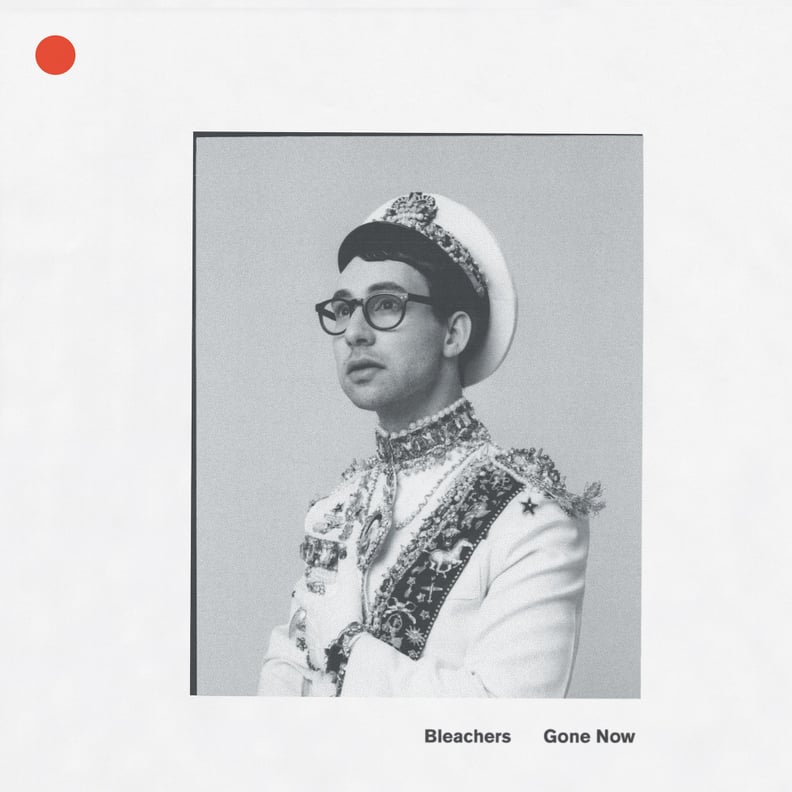 Gone Now by Bleachers
"There's a reason Jack Antonoff is the go-to producer to help polish the sounds of artists like Lorde and Taylor Swift, and that reason has never been more apparent than in his sophomore album, Gone Now. Antonoff's signature style — anthemic lyrics and a sweeping sound that wouldn't be out of place in a John Hughes film — is on full display here. It's the kind of music that makes you feel like you can wake up and accomplish anything; catchy, repetitive earworms that I don't mind listening to over and over." — QK
12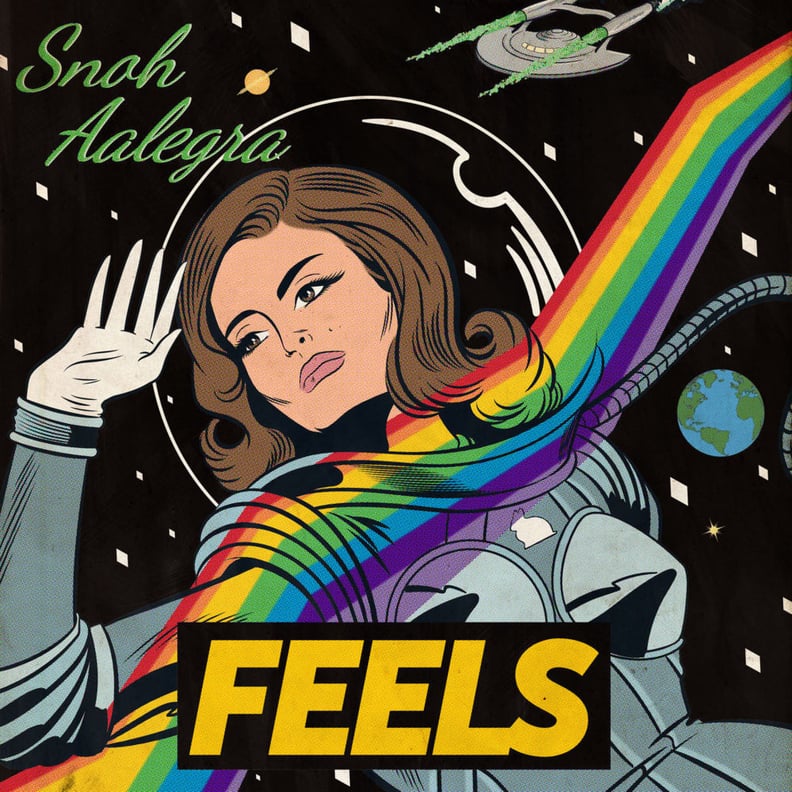 Feels by Snoh Aalegra
"Nobody can compare to Amy Winehouse in my eyes, but Snoh Aalegra's throaty vocals and soulful, syrupy hooks do remind me of the late, great British songstress. My favorite tracks from her debut album are 'You Keep Me Waiting' featuring rapper Vic Mensa and 'Feels,' which will have you totally in your feelings. Her heartbreaking ballad 'Recent Times' — written about her late father — even caught the ear of Drake, who sampled it on his More Life album. Aalegra is going to be big — I can feel it." — BS
13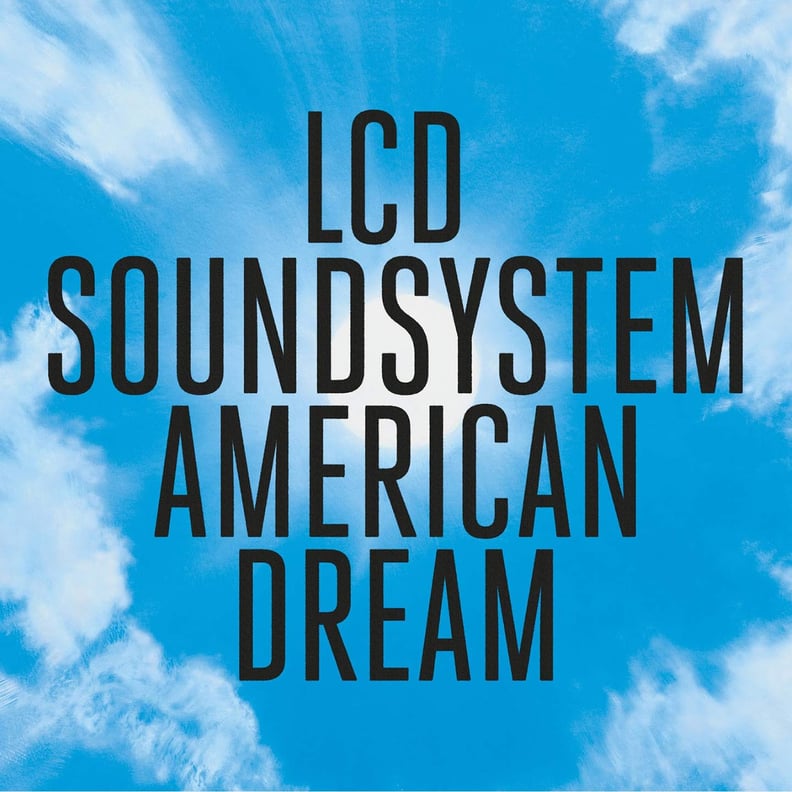 American Dream by LCD Soundsystem
"When LCD Soundsystem said farewell in 2011, my heart was broken. And when they returned, I was wary — it's not every day that a band can successfully return to what they once were. But with American Dream, they exceeded my expectations and oh so much more. It's the definitive album of 2017." — Chelsea Hassler, senior editor
14
Funk Wav Bounces Vol. 1 by Calvin Harris
"Does another album embody this Summer better than Funk Wav Bounces? Calvin Harris has a long history of nailing the Summer jam, but this time, he gave us an entire album of Summer jams — ones you can listen to at any time of year to be transported to a beach party somewhere. In kind of a bummer year, putting this album on is like taking a vacation — and a chill pill." — Shannon Vestal Robson, director
15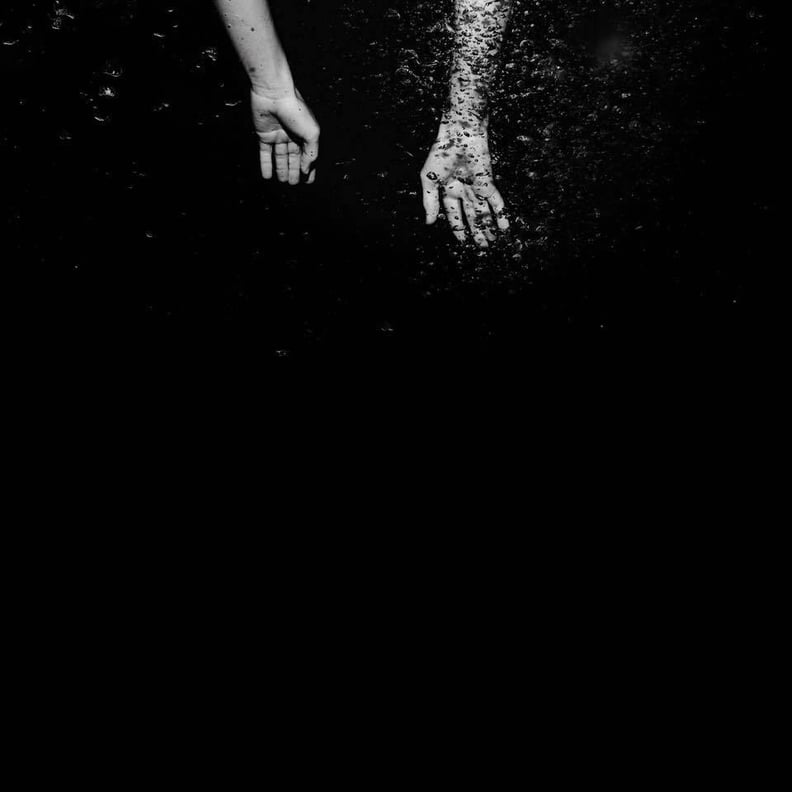 Lovely Little Lonely by The Maine
"Ten years after their debut, The Maine has still got it. Lovely Little Lonely masters the perfect juxtaposition, placing somber lyrics with upbeat music. The lyrics feel more mature than their past albums, capturing different emotions without trying too hard in any one song. This may have been my favorite album to pop on while walking the streets of New York this year." — ZS
16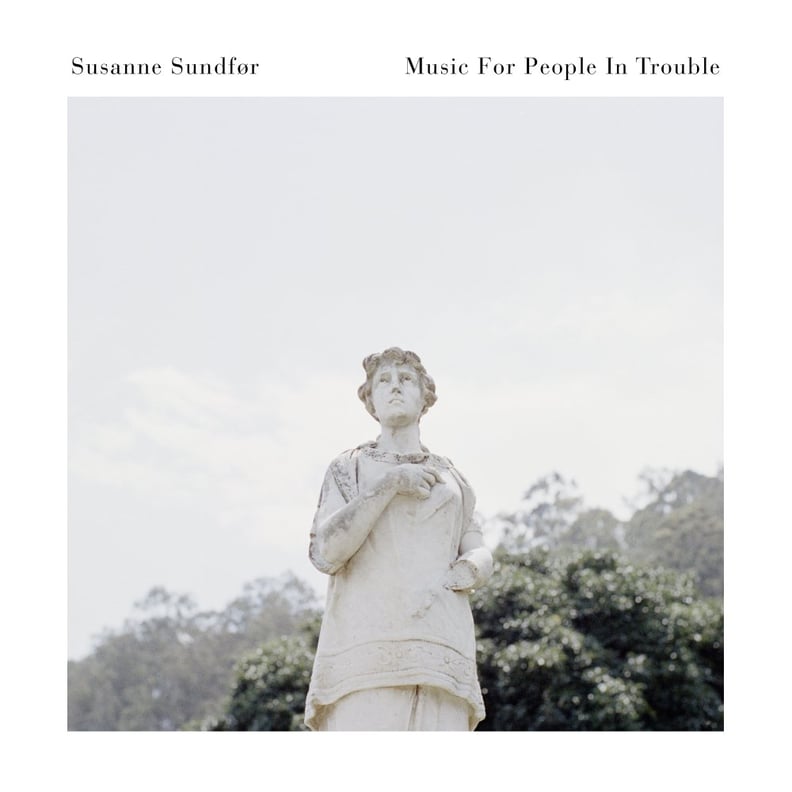 Music For People in Trouble by Susanne Sundfor
"Um, I don't know how else to put this. Susanne Sundfor is a sorceress and a genius. There are moments in this album that have the bravado and brilliance of a sweeping motion picture score. There are others that are so specific and searing, it's as if Sundfor interviewed you before writing each song. Of course, Music For People in Trouble is imbued with plenty of sorrow, but there's something comforting about how exactly it captures your feelings. And in the end, the swelling sounds of the album's highest notes lift you right up with them. I know most of this sounds like a jumble of words, and it doesn't give you a sense of what the album is like. But, well, it's kind of indescribable. Set aside some time and listen to it from beginning to end. This is a Lemonade kind of situation." — RR
17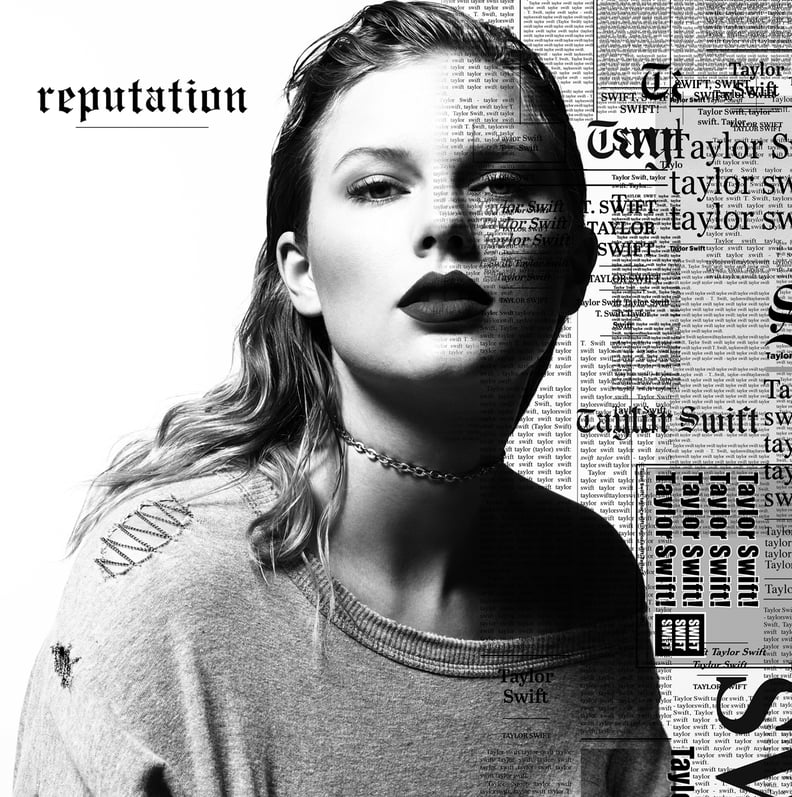 Reputation by Taylor Swift
"While I was hesitant to meet 'the new Taylor Swift,' after listening to Reputation all the way through for the first time, I just couldn't shake it off. With each new album, Swift sets out to do something completely different from her last, and she certainly went above and beyond this time around. While this style of music is unlike anything she's ever done before, Swift certainly hasn't lost her touch when it comes to witty lyrics and hidden references. It's no wonder Reputation is this year's top-selling album." — Kelsie Gibson, assistant editor
18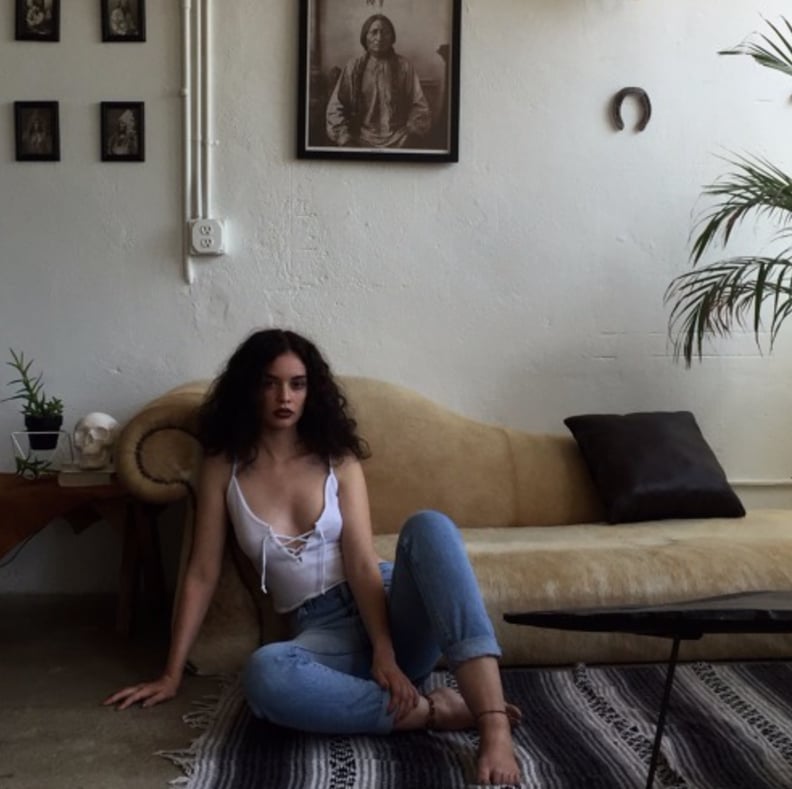 Confidently Lost by Sabrina Claudio
"This is really a review of both Sabrina Claudio's EP Confidently Lost and her mixtape About Time, because they are both flawless and worth a listen. There's something about Claudio's voice that gives her music this breathy, dreamy, sensual quality, whether she's talking about being in love or being lonely. She's one of the new artists who has brought alternative R&B and modern soul to the forefront, because her music is SO good, you can't deny it. The fact that she's written every song herself is just the cherry on top." — MP
19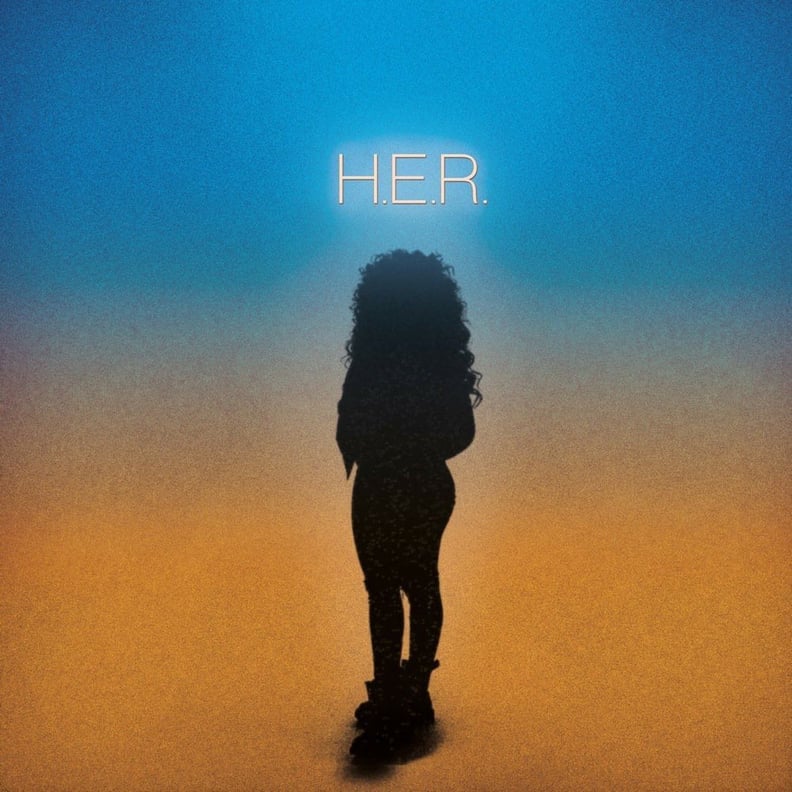 H.E.R. by H.E.R.
"H.E.R is another artist who has brought alternative R&B to the main stage, and we're better for it. Her smooth, velvety voice doles out tales of heartbreak, yearning, and conflict, and you can't help but find yourself hooked. While her identity might be a mystery, her talent definitely is not. There's a vulnerability to every song that draws you in." — MP
20
Harry Styles by Harry Styles
"I don't know what I was expecting from Harry Styles's solo debut, but I know I definitely wasn't expecting to love it this much. Free from One Direction's strictly pop sound (as lovely as it is), Styles's self-titled debut album is like the modern-day love child of Mick Jagger and Paul McCartney. Between intimate tracks like 'Sweet Creature' and the rollicking 'Kiwi,' Styles has thoroughly established himself as one of music's most exciting new rock stars." — QK
21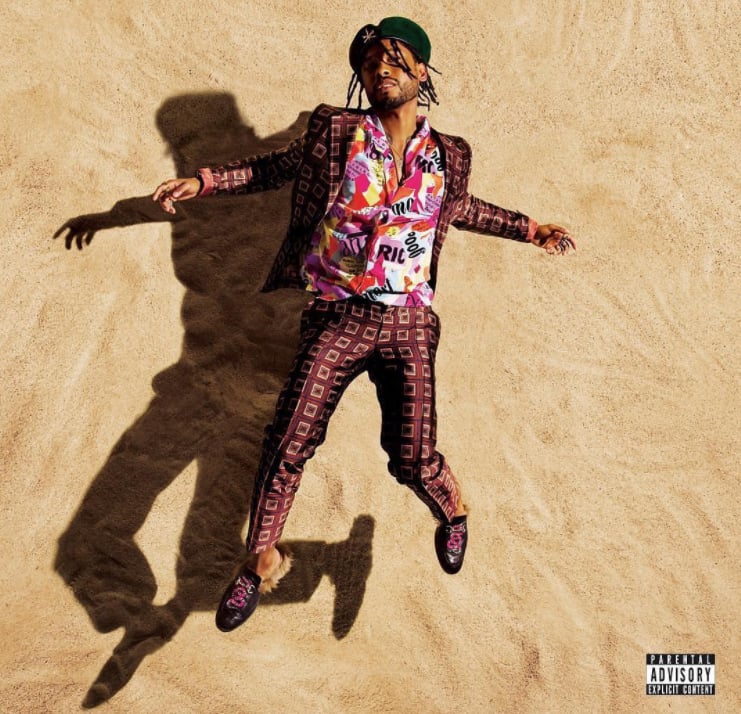 War & Leisure by Miguel
"After two long years, Miguel finally released a new album, and it was everything I hoped for. From his infectious single 'Skywalker' with rapper Travis Scott to his funky hit 'Told You So,' there is truly a song to match all of my moods. The only thing that could make it better? Listening to it live!" — Monica Sisavat, assistant editor
"When Miguel decided to flip the script, ditch his baby-making love songs, and tackle political undertones on War & Leisure, I'll admit I wasn't sure what to expect . . . but I was pleasantly surprised. Mixing sounds that blur the lines of R&B, funk, Latin pop, and rock and roll, he artfully explores what it means to be 'woke' and yet gracious enough to still appreciate all that you have to be thankful for. With Donald Trump as president and the imminent threat of war looming over our heads every day, there's something cathartic about this album that almost makes you forget (even if for a moment) that we're on the brink of losing it all. And what better way to spend your leisure?" — Terry Carter, assistant editor
"I was so ready for a new Miguel album and I'm even more ecstatic that he did what he does best, which is f*cking deliver. This album, like his previous ones, has so many hidden gems, and I love that he refuses to box himself into a genre — it allows all of his work to be unique, sexy, and mysterious. War & Leisure is no exception: the album takes you through a slew of emotions while maintaining a psychedelic feel-good vibe that has you swaying with every single." — ZS
22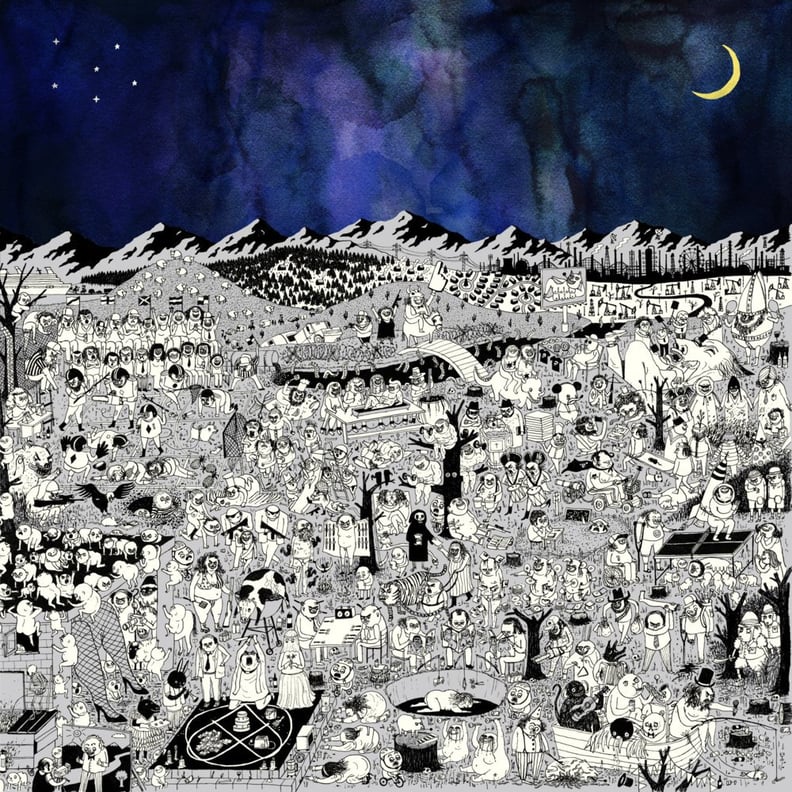 Pure Comedy by Father John Misty
"The award for best Taylor Swift reference that has nothing to do with Taylor Swift goes to Father John Misty, who opens the song 'Total Entertainment Forever' — about how our constant need for distraction will be our downfall — with the line 'bedding Taylor Swift / every night inside the Oculus Rift.' The indie-rock balladeer's gift for quirky poetry and melodramatic orchestration is well-established, but on his third album, Pure Comedy, he inserts subtle social jabs, as in the title track's takedown of religion and self-involvement. Make no mistake, though: despite the heavy subject matter, this record manages to be both comedy and entertainment." — NE
23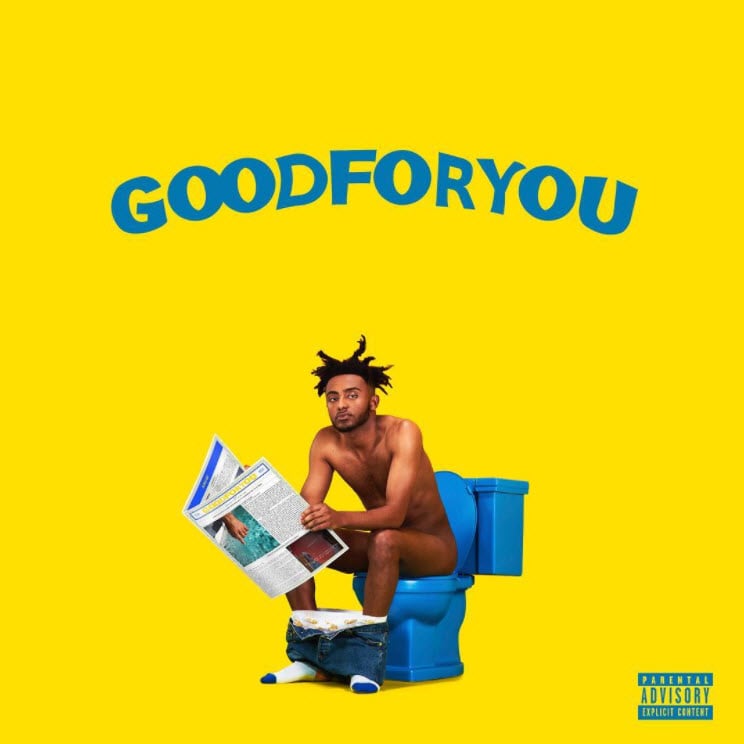 Good For You by Aminé
"This is the Portland rapper's first album, and it's full of quirky one-liners and some special guests. The album is full of tracks about love interests (old and new) and gives you that early 2000s feeling with beats on fire, but it keeps it simple." — ZS
24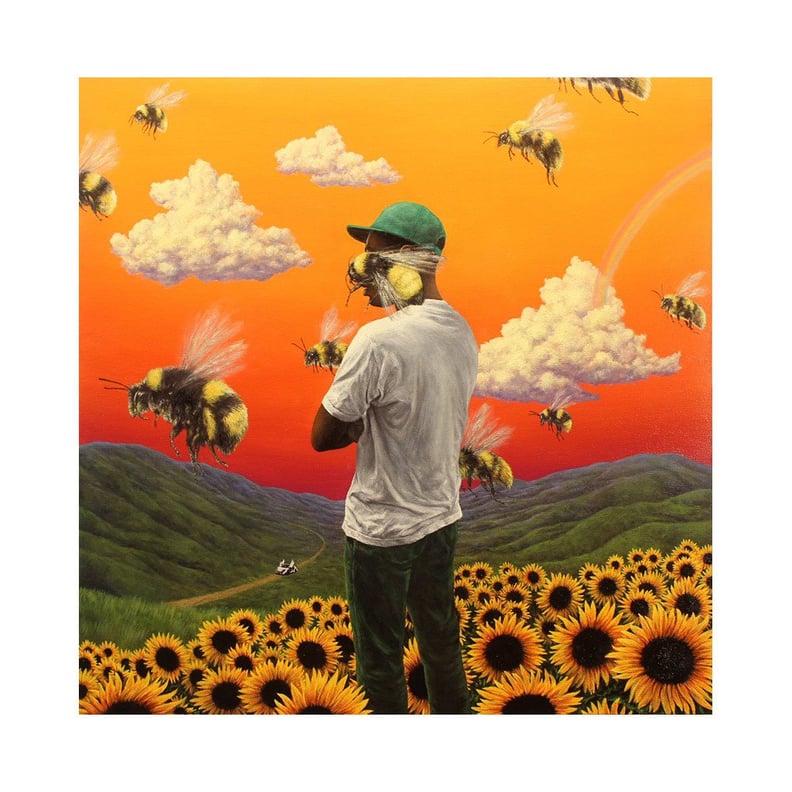 Flower Boy by Tyler, the Creator
"Regardless of whether you like Tyler, the Creator's previous albums, his latest, Flower Boy, will win you over with just one listen. Tyler showed off his softer, more romantic side with songs like 'Glitter' and 'See You Again' that'll have you swooning. Plus, the album merch (including his Converse collection) is a solid 100." — Nikita Ramsinghani, assistant editor
25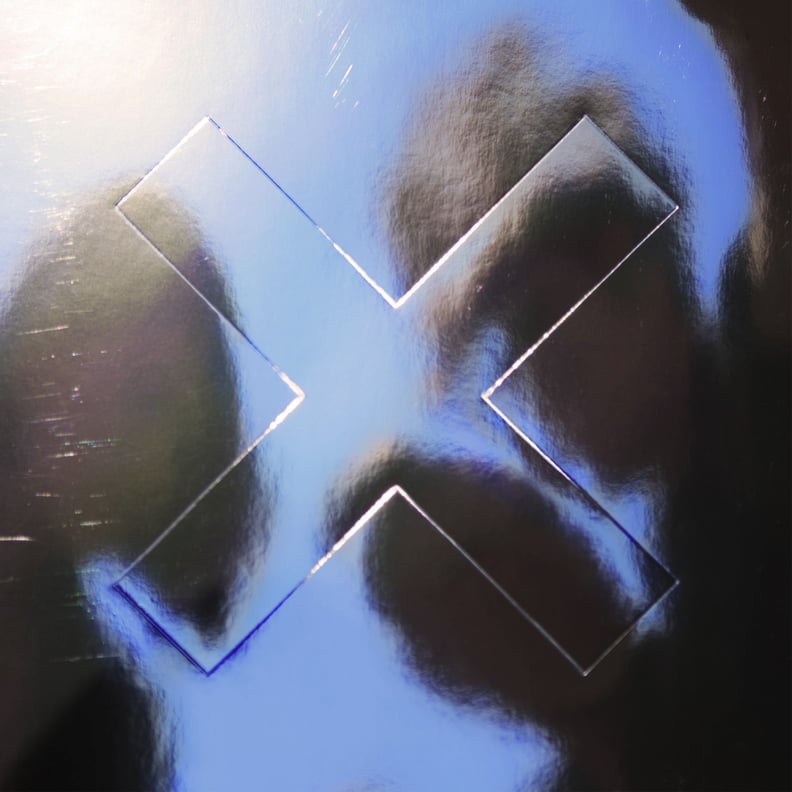 I See You by The XX
"The XX has been putting out atmospheric, romantic indie pop for years now, but I See You is their most accessible — and upbeat — album to date. Songs like 'On Hold,' 'Dangerous,' and 'I Dare You' are brave, dancey bangers. It's still romantic; it's just a whole lot more fun." — SVR
26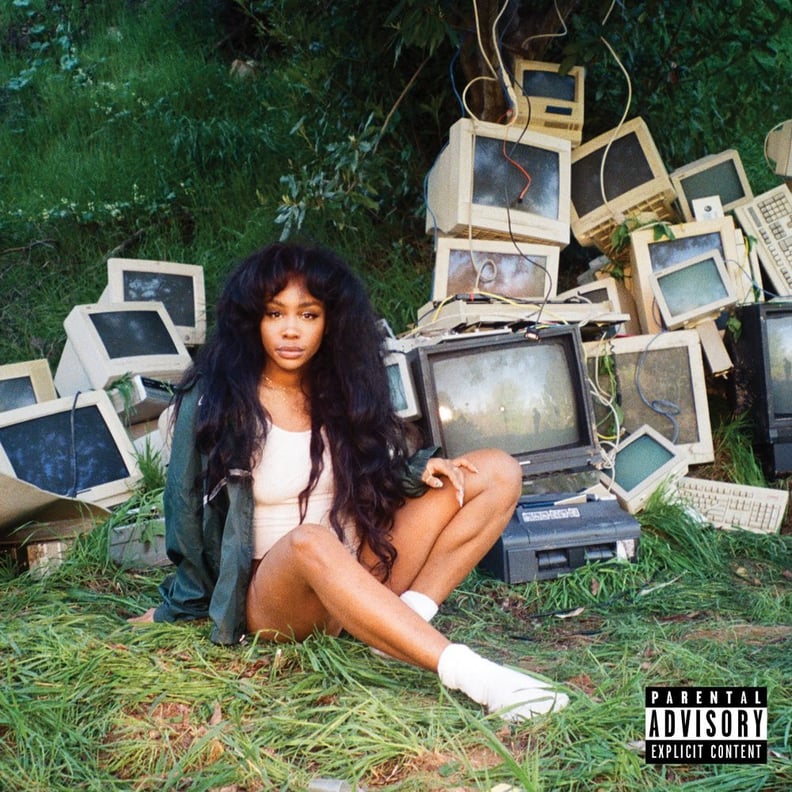 Ctrl by SZA
"I'm so glad SZA is finally getting her shine. There's no doubt that Ctrl was one of the best of the year, thanks to songs about being young, being a woman, being the other woman, owning your sexuality, being insecure, falling for f*ckboys, trying to get over said f*ckboys — and so on and so on. While 'Drew Barrymore' drew me in, sexy tunes like 'Doves in the Wind' and 'Love Galore' had me hooked — and begging for more." — BS