13 Blumhouse Horror Movies That Will Have You Sleeping With the Lights On
If you love horror, chances are you've watched a Blumhouse movie or two. Founded by Jason Blum in 2000, Blumhouse Productions has introduced dozens of terrifying flicks over the past 20 years, including freaky stand-alone films and frightening movie franchises. In October, Blum even teamed up with Amazon Prime to debut Welcome to the Blumhouse, a collection of four dark thrillers from young directors: The Lie, Black Box, Evil Eye, and Nocturne. You can expect another quartet of films to drop in 2021, but until then, here are the 13 best Blumhouse horror movies you can stream right now.
01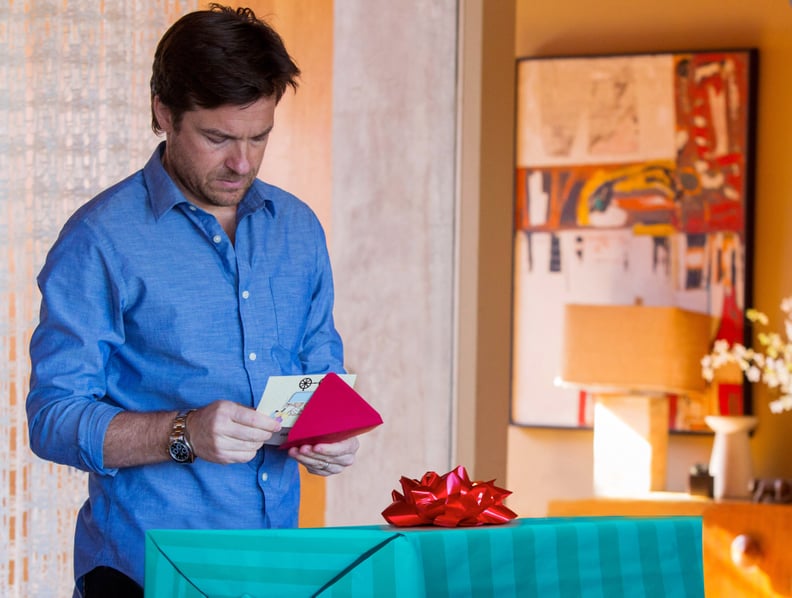 The Gift
Starring Jason Bateman and Rebecca Hall, this thriller tells the story of married couple Simon and Robyn, who randomly run into Simon's former high-school classmate Gordo while out shopping one day. After the encounter, Gordo begins making unexpected visits and delivering mysterious gifts, and when a horrible secret comes to light, Robyn questions just how well she knows her husband.
02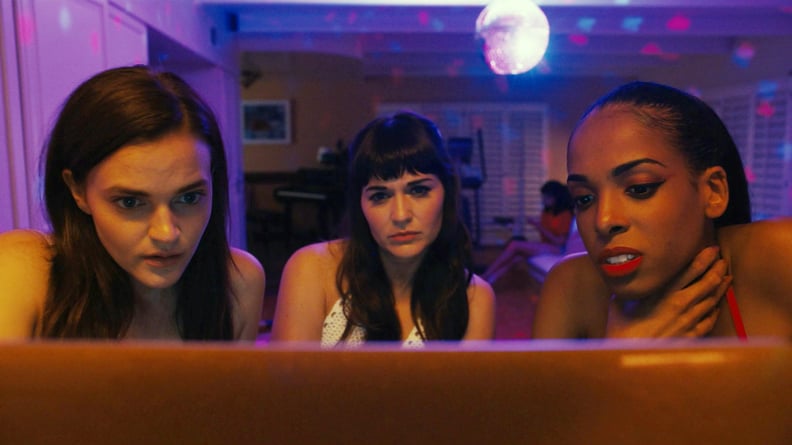 Cam
This psychological horror is set in the world of webcam pornography, starring Madeline Brewer as an erotic cam girl who finds her popular channel hijacked by a look-alike. Cam is one of the few films about sex work written by a former sex worker, and it's sure to keep you guessing until the very end.
03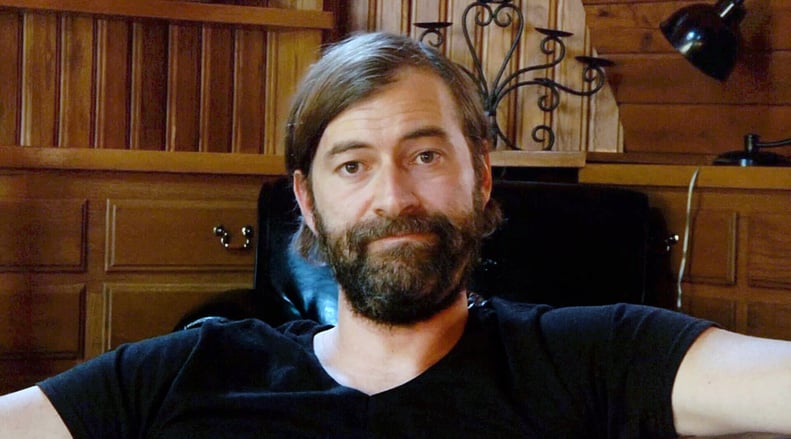 Creep
This found-footage psychological horror flick revolves around a struggling videographer who agrees to help a man with an inoperable tumor record a video diary for his unborn child. Though the assignment seems easy enough, the videographer starts to question his decision as the man's behavior becomes increasingly erratic. If you like the original, then you'll be happy to know that Creep 2 is also on Netflix.
04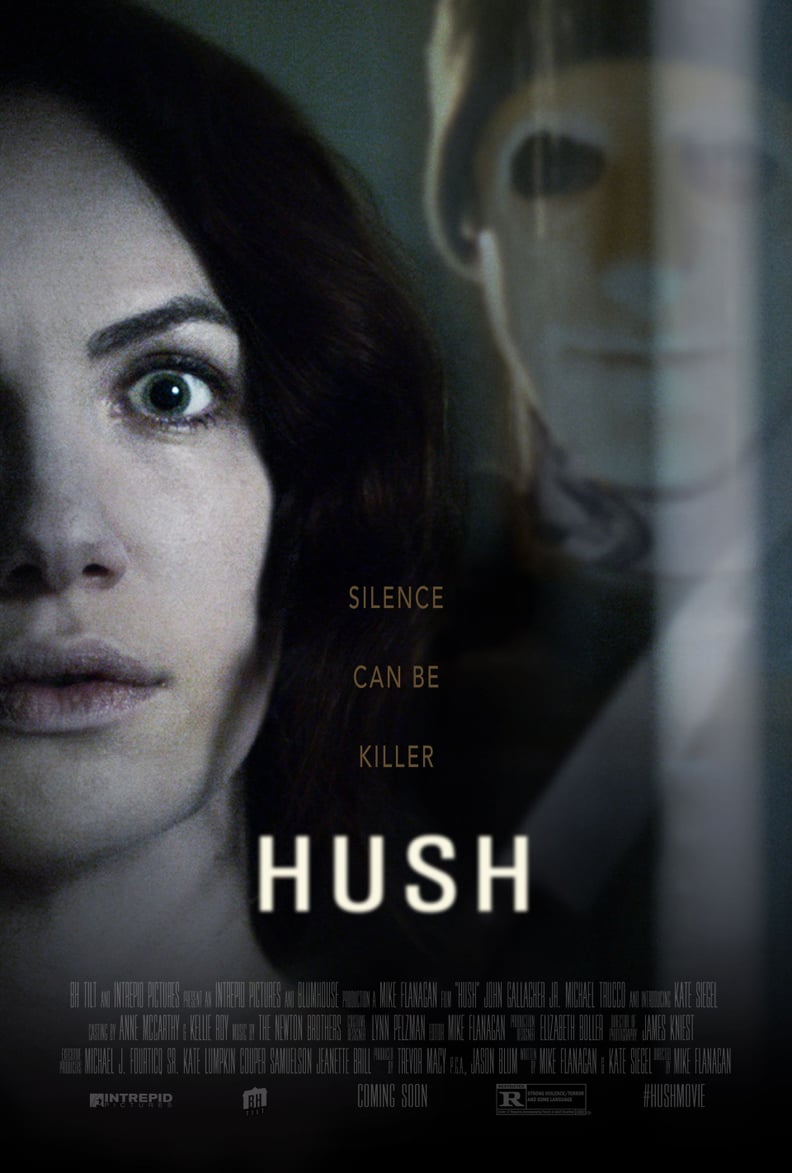 Hush
This slasher film tells the story of Maddie, a deaf writer (played by Kate Siegel) who retreats into the woods so she can live and work on her writing in solitude. Of course, she never expects that she'll be joined in the woods by a terrifying masked killer, who takes advantage of her deafness to sneak into her home and terrorize her.
05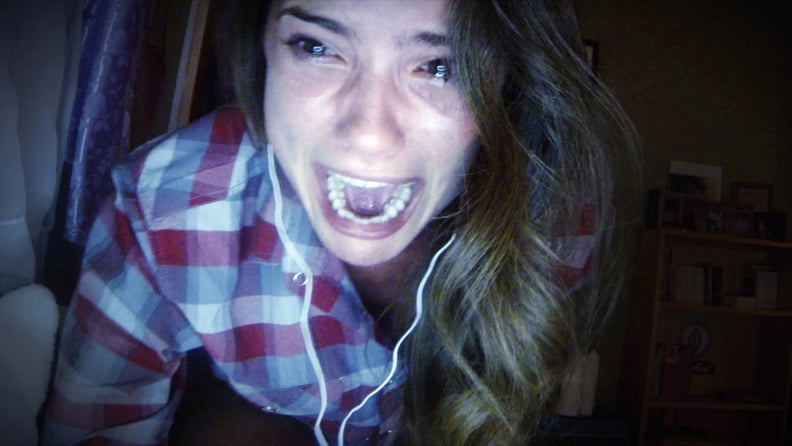 Unfriended
Told almost entirely through a computer screen, this supernatural horror flick revolves around a group of teens who — after their bullying drives a classmate to commit suicide — become the target of a menacing online stalker. The scariest part: that stalker may just be the ghost of their dead classmate. If you like this one, then you should also check out the stand-alone sequel, Unfriended: Dark Web, on Amazon Prime.
06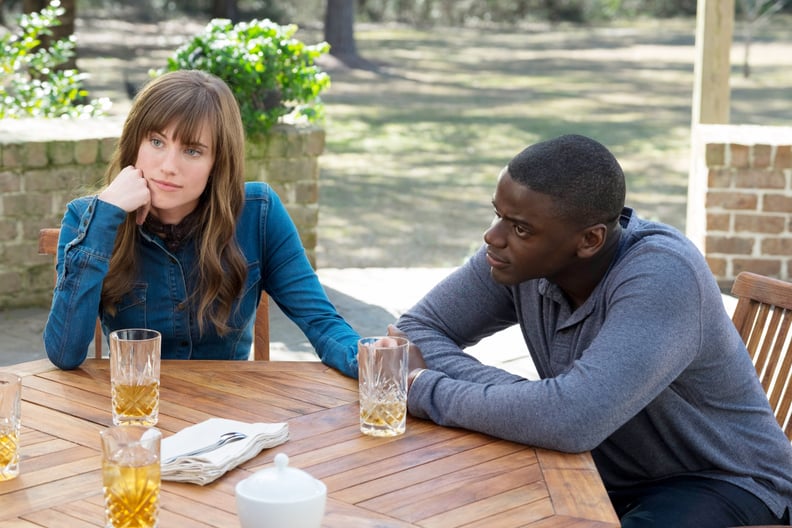 Get Out
Written and directed by Jordan Peele, Get Out revolves around a Black man (Daniel Kaluuya) who joins his white girlfriend (Allison Williams) on a weekend getaway to her parents' house to meet them for the first time. Though Chris is initially confused by the family's overly accommodating behavior, it soon becomes clear that they're hiding a sinister secret.
07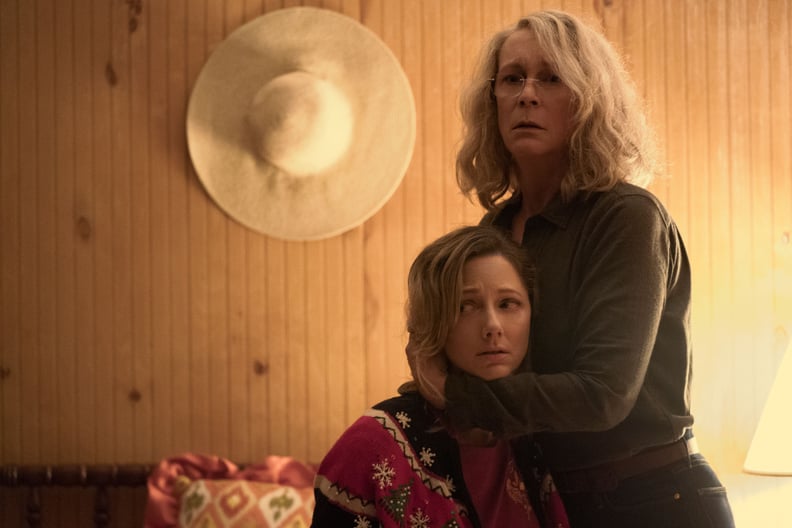 Halloween (2018)
In the 11th installment in the Halloween franchise, Jamie Lee Curtis reprises her role as Laurie Strode, who — 40 years after she was first terrorized by the masked killer — must face Michael Myers once again on Halloween night. If you need a refresher, you can also find every other movie in the franchise (including the 1978 original of the same name) on Amazon Prime.
08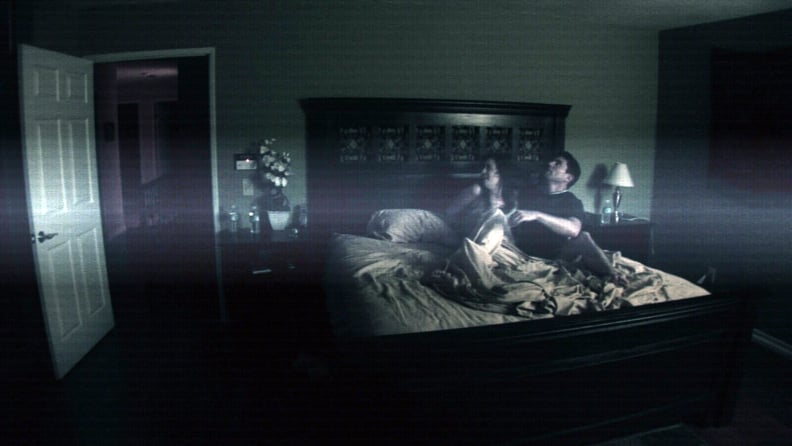 Paranormal Activity
This found-footage supernatural horror flick follows the story of a young husband and wife who — after moving into a new home — set up a video camera in their bedroom in order to capture any weird nighttime activity, as the wife claims she's been haunted by an evil presence since birth. It's not long before the camera picks up on strange occurrences, from flickering lights to far more violent phenomenon. You can find all six movies in the franchise on Amazon Prime.
09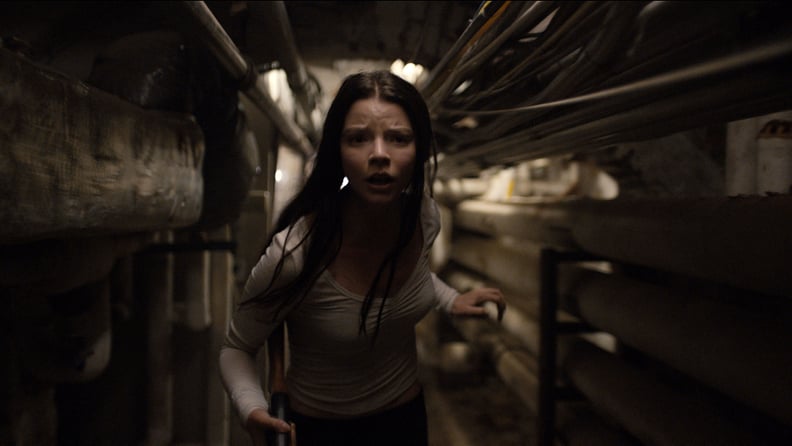 Split
The second installment in the Unbreakable trilogy (which you can watch without having seen the first) stars James McAvoy as a sufferer of dissociative identity disorder who has 23 distinct personalities, some of which are violent. When three teens are abducted by "Dennis," they are then introduced to the 24th and most terrifying personality: "The Beast."
10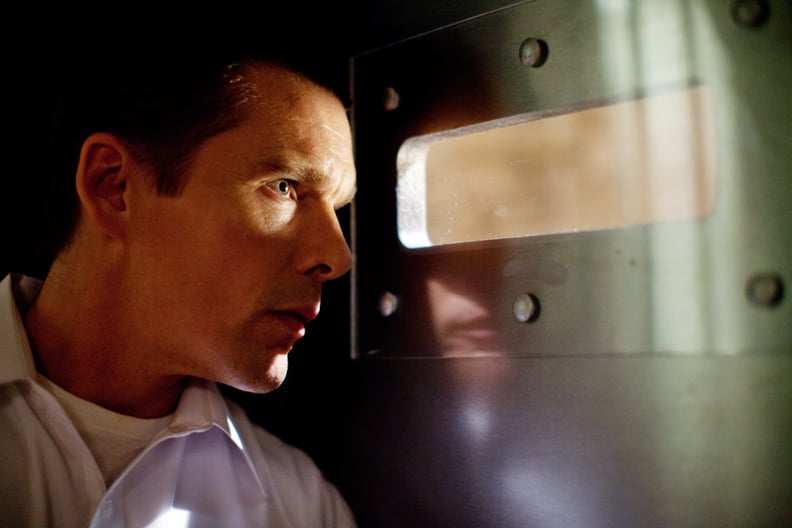 The Purge
This dystopian horror film is set in near-future America, telling the story of an annual national holiday known as the Purge where, for a 12-hour period, all crime becomes legal, including murder. Though the holiday was created in an attempt to keep the violent urges of Americans contained, the Purge reveals just what happens when people are given the opportunity to exercise their dark, pent-up energy. You'll find all four of the films released so far in the franchise on Amazon Prime.
11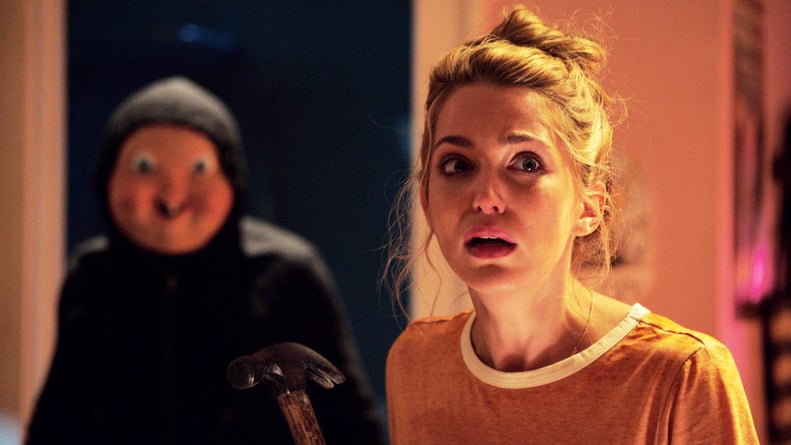 Happy Death Day
In this Groundhog Day-esque slasher flick, a college student who is murdered on her birthday must live the day over and over until she successfully unmasks and stops her killer. You'll also find the sequel to this one, Happy Death Day 2U, on Amazon Prime.
12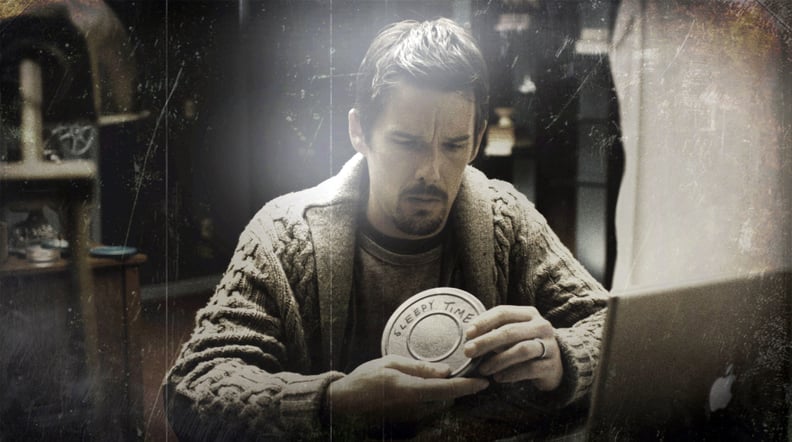 Sinister
Ethan Hawke stars in this supernatural horror film as Ellison, a formerly successful true-crime writer who, after discovering a gruesome snuff film showing the murder of a family, moves his own family into the victims' home to investigate. However, he soon discovers that a supernatural force may have been involved in the murders . . . and that his own family may now be in danger. If you like this one, then you should also watch the stand-alone sequel, Sinister 2, on Amazon Prime.
13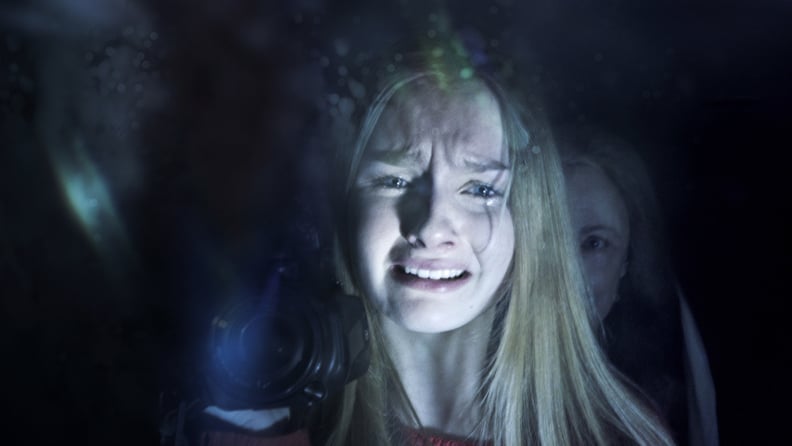 The Visit
In this found-footage thriller, two siblings track down their grandparents — whom their mother hasn't spoken to in 15 years — online and plan a visit to their farm, having never met them. The older of the two siblings, Becca, decides to make a documentary of their week-long stay, which becomes increasingly strained as dark secrets begin to emerge.