10 Horror-Comedies on Netflix For When You Want to Laugh and Scream
Everett Collection
Photo Illustration: Michelle Alfonso
Everett Collection
Photo Illustration: Michelle Alfonso
We're huge horror-movie fans around here, but a full-throated, gory horror film might not be everyone's cup of tea. That's why we're also big fans of horror comedies, which mix scary moments with jokes that can keep things from getting too grisly. If you're a horror-film newbie, a bit of a scaredy cat, or just looking for something that manages to keep a light tone amid all the terror, these 10 horror-comedy movies streaming on Netflix right now are exactly what you're looking for.
These funny horror films include some absolute classics of the 21st century, like "This Is the End." There are also quite a few Netflix original films that fit the bill, too, keeping things scary and silly in equal measure. There are hidden gems, cult classics, and one Adam Sandler movie that lets the comedian put his own spin on the classic genre. Whatever your horror-movie plans, one of these movies might perfectly satisfy your cravings.
Check out these 10 great horror-comedy movies now streaming on Netflix.
— Additional reporting by Lauren Harano and Victoria Edel
01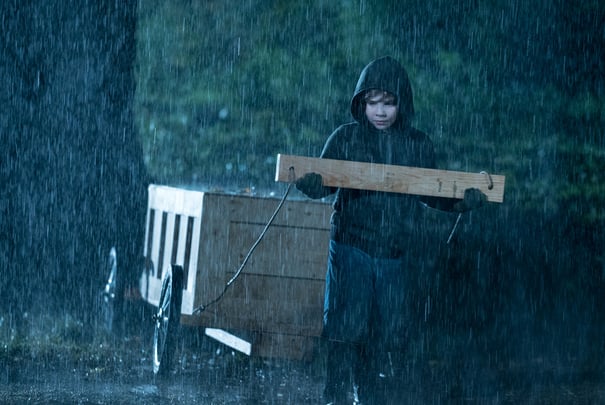 "Little Evil"
A recently married man's (Adam Scott) relationship with his new stepson faces a few hurdles in this horror-comedy when he begins to suspect that the preteen might actually be the antichrist.
Watch "Little Evil" on Netflix.
02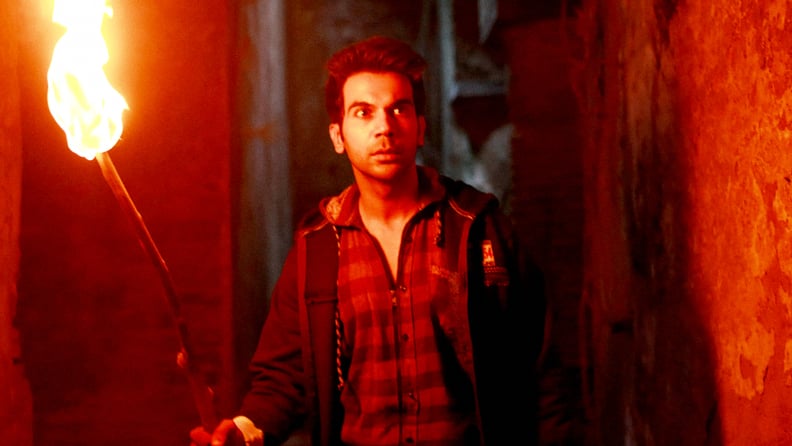 "Stree"
An Indian horror-comedy film, "Stree"'s plot is loosely based on an urban legend about a spirit who knocks on people's doors at night. This mysterious spirit belongs to a woman who abducts men as she pleases and leaves only their clothes behind.
Watch "Stree" on Netflix.
03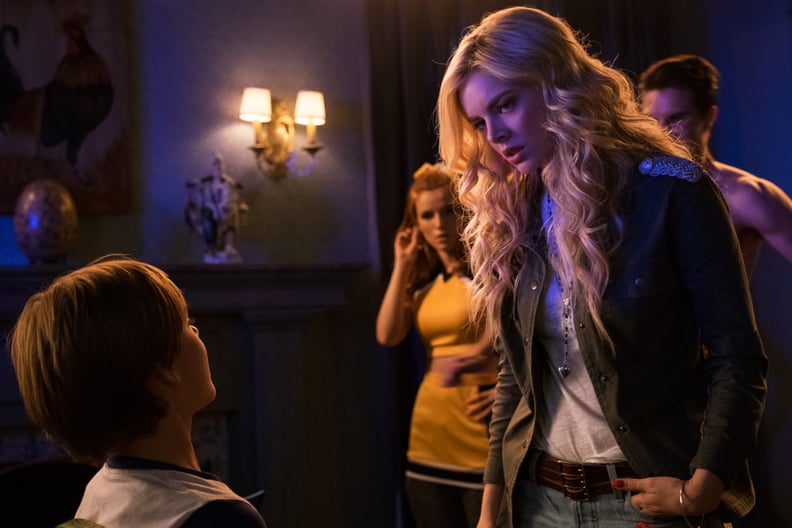 "The Babysitter"
"The Babysitter" stars Samara Weaving as a killer babysitter preying on the unsuspecting kid she's in charge of. The film is ultimately funny and heartfelt, but that doesn't stop the McG-directed horror-comedy from being drenched in blood, as Weaving's pals get rightfully picked off by the clever kid. The 2017 movie also got a sequel, 2020's "The Babysitter: Killer Queen," which is also streaming on Netflix.
Watch "The Babysitter" on Netflix.
04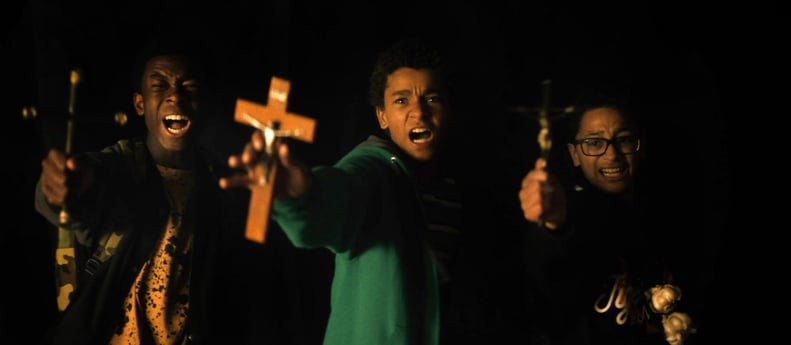 "Vampires vs. the Bronx"
"Vampire vs. the Bronx" follows a group of kids who have to defend their Bronx neighborhood when a group of vampires appear. The movie masterfully weaves together horror and comedy while critiquing gentrification.
Watch "Vampires vs. the Bronx" on Netflix.
05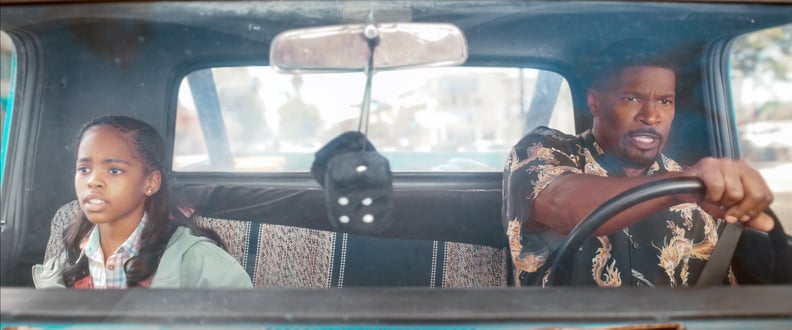 "Day Shift"
In Netflix's "Day Shift," Jamie Foxx stars as a pool cleaner. Well, pool cleaner is the cover for his real job: vampire hunter. The cast of this very funny horror film also includes Dave Franco, Snoop Dogg, and Meagan Good.
Watch "Day Shift" on Netflix.
06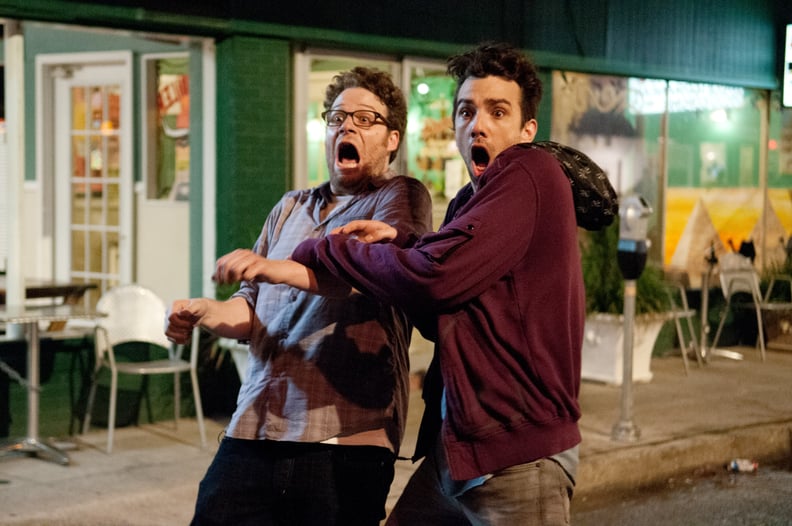 "This Is the End"
"This Is the End," directed and written by Seth Rogen and Evan Goldberg, follows a group of male comedians (playing heightened versions of themselves) as they try to survive the apocalypse. The movie is jam-packed with celebrity cameos, including Emma Watson, Michael Cera, and Rihanna, and it mines its horrifying circumstances for over-the-top comedy.
Watch "This Is the End" on Netflix.
07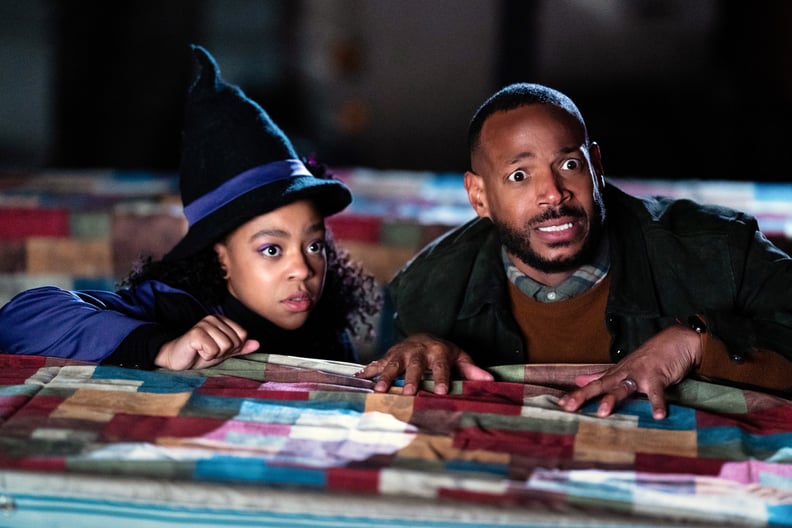 "The Curse of Bridge Hollow"
"Stranger Things" star Priah Ferguson and Marlon Wayans team up for "The Curse of Bridge Hollow," which falls a little closer to the comedy side of the horror-comedy divide. In the movie, a teen daughter and her father accidentally bring Halloween decorations to life and have to team up to save their small town.
Watch "The Curse of Bridge Hollow" on Netflix.
08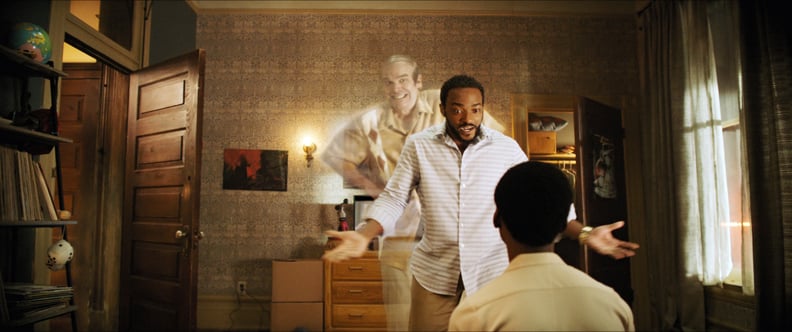 "We Have a Ghost"
"We Have a Ghost," released this February, follows a family who move into a new home only to discover that it's haunted. As they try to help their ghost (played by David Harbour) move on, they get caught up in conspiracies on both planes of existence.
Watch "We Have a Ghost" on Netflix.
09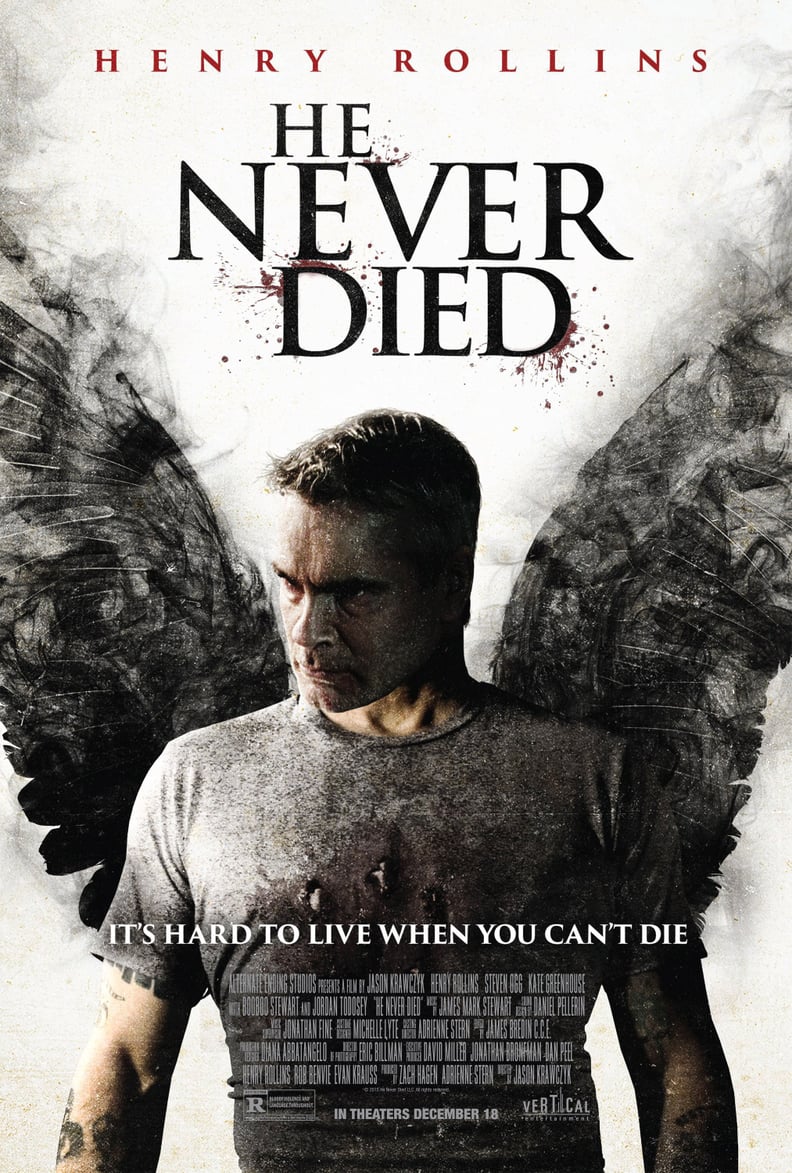 "He Never Died"
"He Never Died," released in 2015, follows Henry Rollins as Jack, a very reluctant vampire. He's come up with a routine that keeps him from giving in to his vampire instincts, which includes a lot of sleeping, going to mass, and buying blood from a hospital intern. But when his estranged daughter goes missing, his routine is disrupted and he's thrown back into the world of humans.
Watch "He Never Died" on Netflix.
10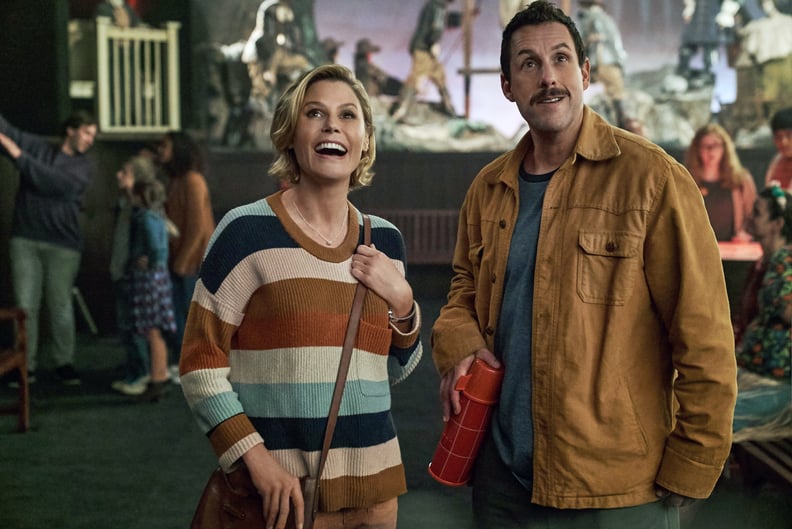 "Hubie Halloween"
Back in 2020, Adam Sandler blessed us with a horror comedy that quickly became a fan favorite: "Hubie Halloween." In the film, Sandler stars as the titular Hubie, a deli worker who must save the town of Salem. In the process, he finally earns the town's respect. This movie is heavier on the comedy than the horror, so it's perfect for scaredy cats of all ages.
Watch Hubie Halloween" on Netflix now.