13 Wholesome TV Shows on Netflix to Binge With Your Mom on Mother's Day
01
One Day at a Time
Full of heart and good humor, One Day at a Time is a celebration of motherhood. In Netflix's (now Pop's) revamp of the classic TV show, Penelope (Justina Machado) is a single mom who works hard as a nurse to provide for her family. She's got an excellent support system, which consists of her proudly Cuban mother, Lydia (Rita Moreno), and quirky landlord, Schneider (Todd Grinnell).
02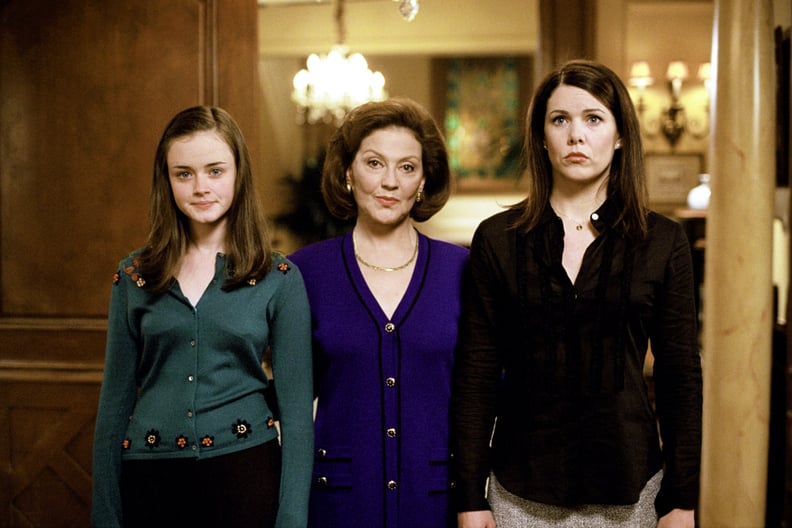 Gilmore Girls
Gilmore Girls might just be the show that pops up in your head when you think about a classic series that explores all of the trials and tribulations of motherhood. Set in the wholesome small town of Stars Hollow, CT, it follows the messy and loving relationships between three generations of Gilmore women: Emily (Kelly Bishop), Lorelai (Lauren Graham), and Rory (Alexis Bledel). If you're looking for something that you can binge in a day, it's worth checkout out the sequel series, Gilmore Girls: A Year in the Life (also on Netflix).
03
Queer Eye
Queer Eye is another reboot that's become a smash hit, and it's sure to be a heartfelt watch with your mom. It follows five queer people — Bobby Berk, Karamo Brown, Tan France, Antoni Porowski, and Jonathan Van Ness — who help nominated heroes change their lives through a holistic approach. There's fashion, interior design, food, and lots and lots of tears.
04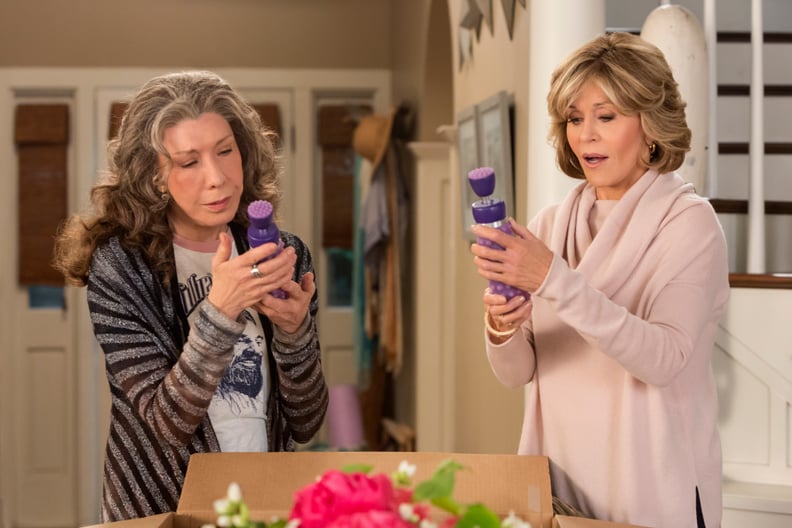 Grace and Frankie
You can't go wrong with a show led by Jane Fonda and Lily Tomlin, who play the titular characters on Grace and Frankie. In their golden years, the two women learn that their husbands are gay and want to get married. What follows is a delightful series about friendship and family.
05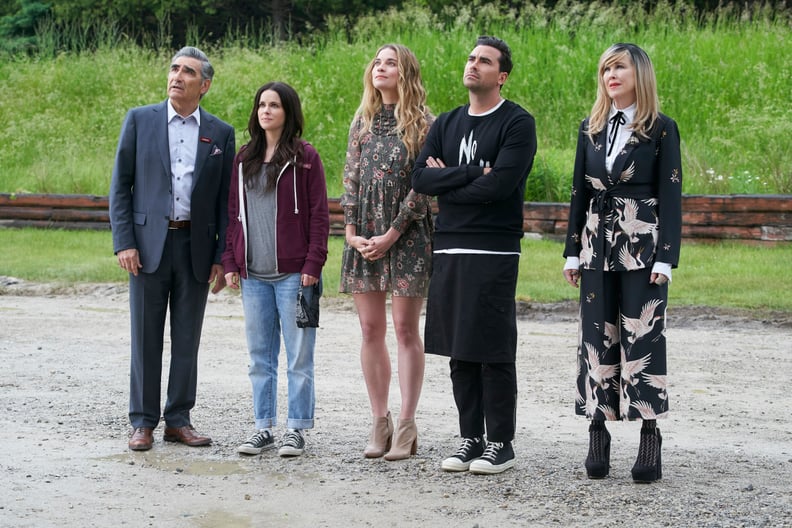 Schitt's Creek
No longer filthy rich, the Rose family finds refuge in the lovably odd town of Schitt's Creek. Over the years, Moira Rose (Catherine O'Hara) — councilwoman and thespian extraordinaire — grows as a mother to her children (bébés), Alexis (Annie Murphy) and David (Dan Levy). Watching Moira and her shenanigans, you might just be inspired to learn how to "fold in the cheese" with your mom.
06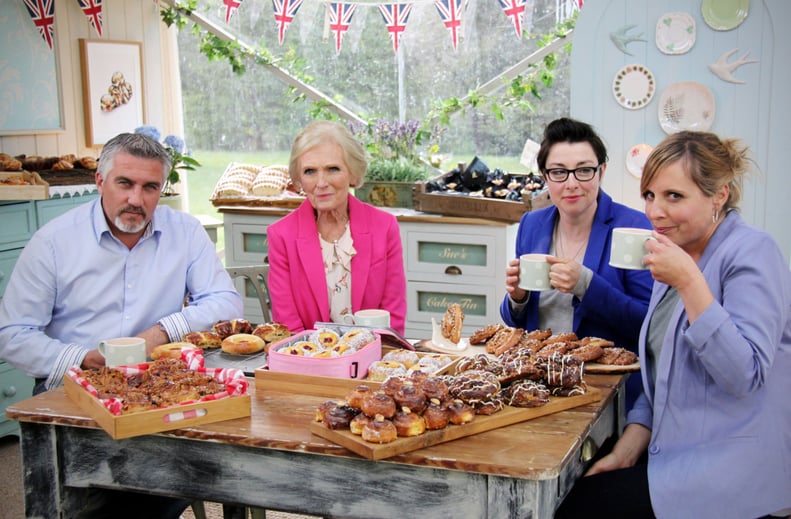 The Great British Baking Show
It's one of the sweetest shows on Netflix — literally! This reality baking competition challenges contestants to bake somewhat difficult cakes and pastries, which get judged by a panel. There's not much drama, other than the fact that people get eliminated over time (and the occasional baked Alaska flop). After watching it, you and mom might just want to try out a recipe or two.
07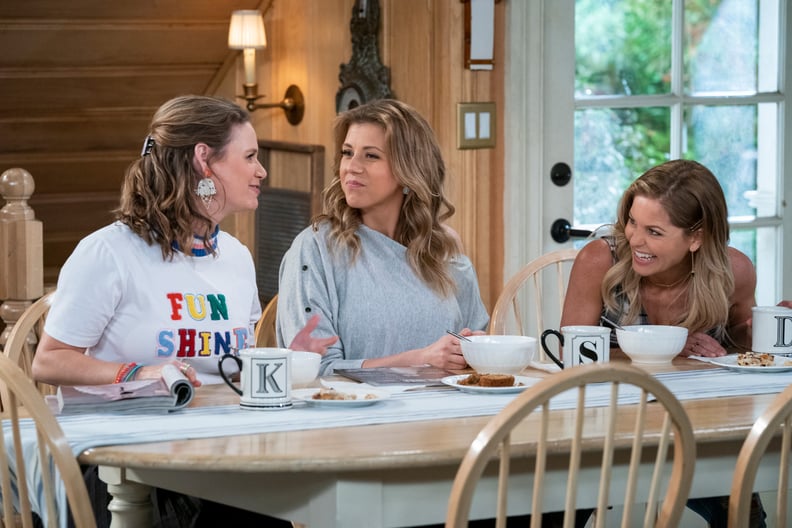 Fuller House
08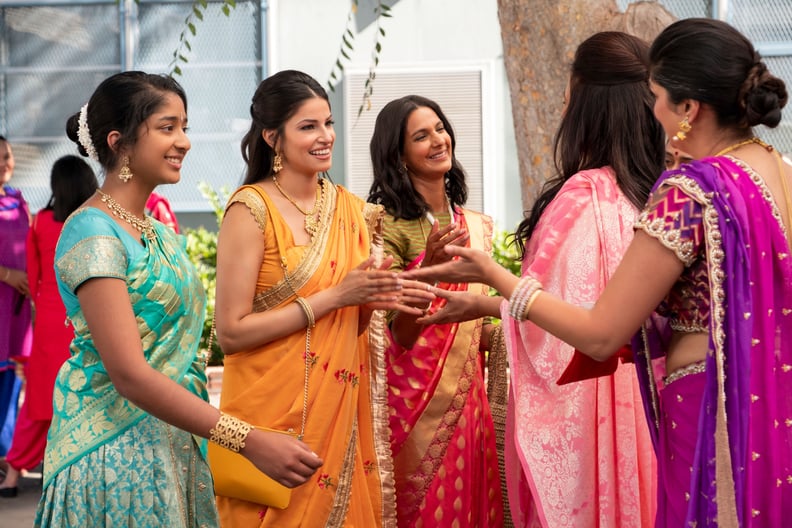 Never Have I Ever
Mindy Kaling's charming series follows an Indian-American teenager named Devi (Maitreyi Ramakrishnan) as she navigates boys, school, and grief. Her complicated but loving relationship with her mother, Nalini (Poorna Jagannathan), summons up all those intense feelings you had watching Lady Bird — but with a gentler touch.
09
Cheers
If you want to go where everybody knows your name without actually going anywhere, watch Cheers for a feel-good throwback fix starring Ted Danson, Rhea Perlman, and more. Cheers packs a whole lot of witty dialogue and lovable characters for a sitcom that takes place entirely in a bar. Plus, it features one of the most whip-smart moms out there — Carla (Perlman).
10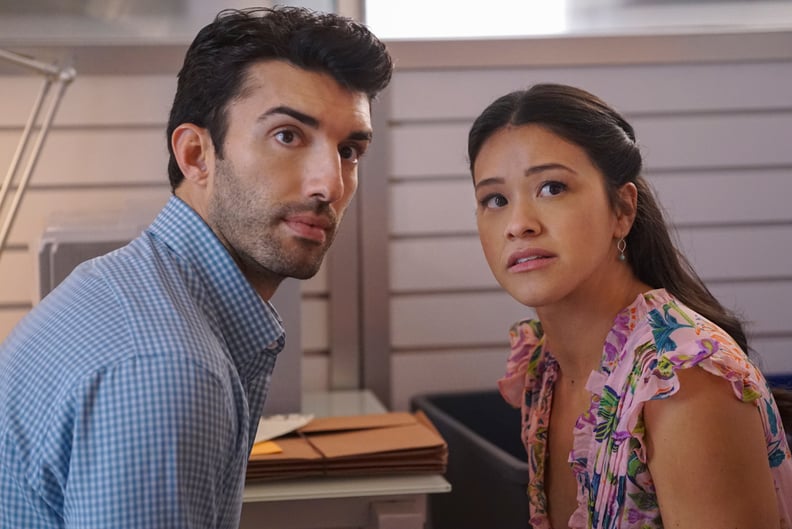 Jane the Virgin
Whimsical and heartwarming, Jane the Virgin follows the titular character (Gina Rodriguez), the 23-year-old daughter of a teen mom who in turn finds herself accidentally artificially inseminated after a doctor's appointment. Suffice to say, the beloved telenovela will have you sitting in your feelings as it explores Jane's relationship with motherhood.
11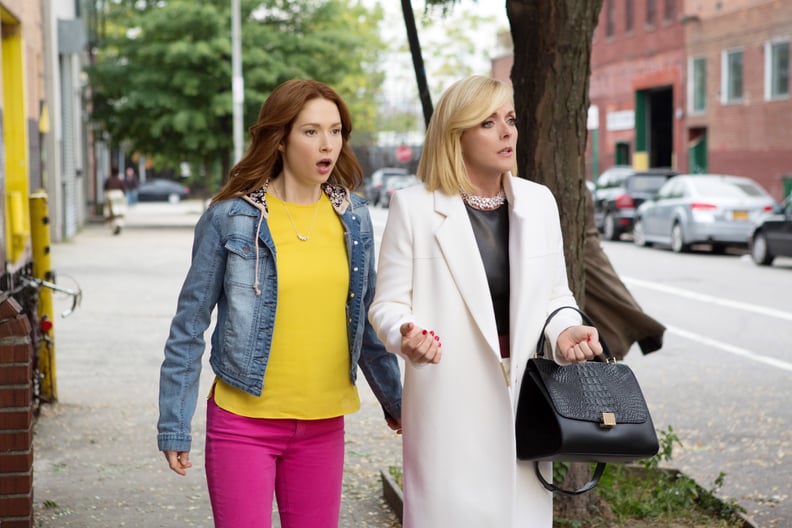 Unbreakable Kimmy Schmidt
Ellie Kemper stars as the spunky Kimmy Schmidt, an innocent young woman who is slowly processing her 15 years trapped in an underground bunker. Though the series explores rich and complex themes, it does so with an upbeat mood and colorful wardrobe. Plus, we'd be remiss not to mention the hilarity of Kimmy's boss, Jacqueline Voorhees (Jane Krakowski), an eccentric socialite mother who's just doing her best.
12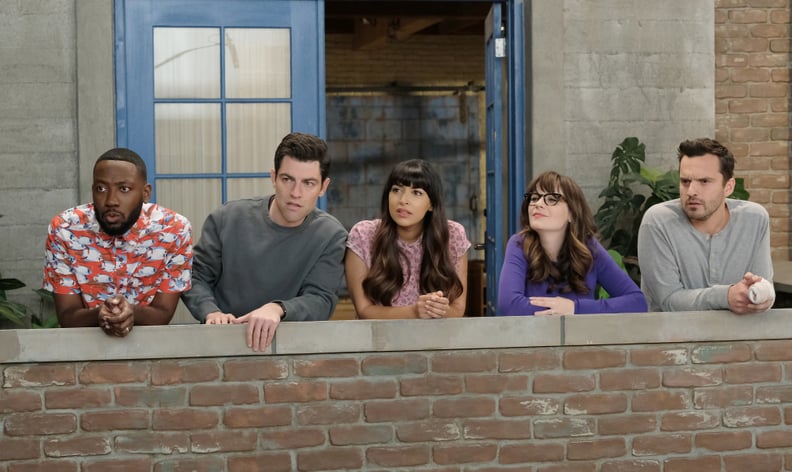 New Girl
New Girl features Zooey Deschanel as upbeat teacher Jess, who finds herself living in a crowded Los Angeles apartment full of guys after a breakup. Adorkable and sweet, the series warmly delves into life's ups and downs with a sprinkle of drama to keep you and your mom binging on.
13
The Repair Shop
The Repair Shop is a low-key reality series that's a must-watch if your crafty mom loves fixing up vintage pieces. Each 40-minute episode breaks down three or so antiques to be repaired, and each item has a sentimental story behind it.