A Complete Rundown of the Best TV Streaming Services Currently Available
Gone are the days of just a few streaming services — today, it seems like new platforms pop up constantly! It can be tough to figure out what the best TV streaming services are, and the answer is probably different for different tastes. While the old standbys like Netflix, Amazon, and Hulu still have the largest libraries, they don't cover everything, and in many cases, some of their biggest licensed titles are reverting to their original owners to be placed on new, network-affiliated platforms.
On top of that, there are several options starting to appear that may allow you to cut the cord altogether and leave the days of cable behind. According to a 2020 study in USA Today, the average pay TV customer pays around $110 per month to watch TV. With more streaming services offering packages that even include live TV add-ons, there's a good chance that you could subscribe to a few of your favorite streamers — and even add in one or two smaller niche platforms — and still save money. While it's possible that your internet bill could go up if you rely wholly on streaming, there's still a pretty good chance you could save at least a little bit of money every month.
It's a lot to keep up with and a lot to consider, and that's why we've put together this guide to streaming just for you! We've got a complete rundown of all the major streaming services you should be aware of (plus a few niche ones, too), how much they cost, and what their programming looks like. Keep reading to find your streaming perfect match.
Netflix
Price: $9 per month for a basic plan, $14 per month for a standard plan, and $18 for a premium plan
Despite the onslaught of competition, Netflix really does remain the king of streaming services. In terms of sheer volume, it churns out a huge amount of original programming to supplement its still-robust back library, despite losing several major back titles to newer services. It's the home of sensational genre hits like Bridgerton, The Haunting anthology, Virgin River, and Stranger Things, as well as awards favorites like The Crown and The Queen's Gambit, among many others. Netflix's original movies and reality shows also manage to be at the top of the game across all genres. There are definitely some duds mixed in, and it can take some sifting, but for volume and variety, Netflix can't be beat.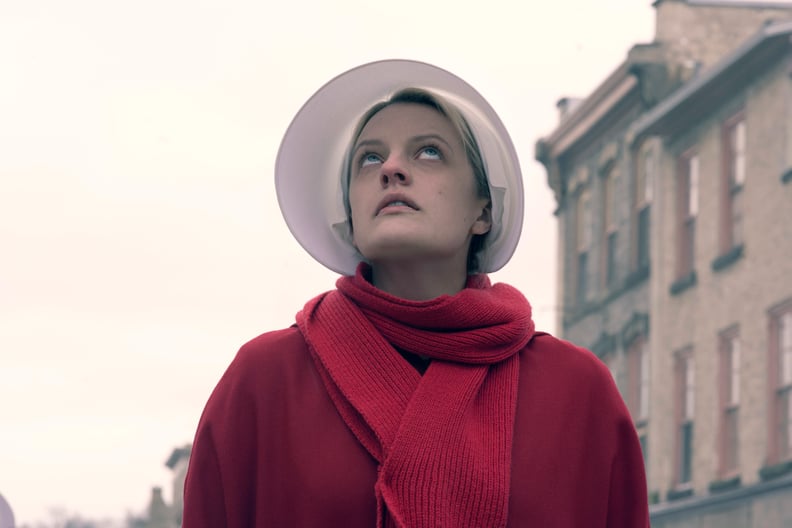 Hulu
Price: $6 per month with ads, $12 per month for ad-free, $65 and up for Hulu + Live TV
Hulu definitely wins the prize for most-improved in recent years. Along with big titles like The Handmaid's Tale, the platform has really become a home for excellent, creative original comedies in the past couple of years. Just in the last year alone, High Fidelity, Love Victor, The Great, and Woke have all made a big splash. It's also starting to dip its toes into the high-profile original movie game, with titles like Happiest Season and The United States vs. Billie Holliday, and despite losing a handful of licensed titles to newer streamers, it's still got a great selection of licensed shows too. It really hits the sweet spot between the familiar and the innovative.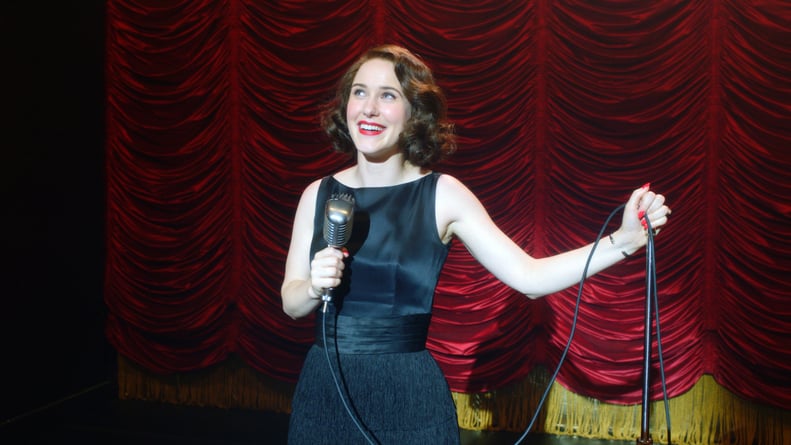 Amazon Prime
Price: $9 per month for Prime Video only; $13 per month for a full Amazon Prime subscription
Amazon Prime is home to several popular originals, including The Marvelous Mrs. Maisel, The Boys, and The Wilds, among several other current programs. Its back catalog of originals also includes gems like The Man in the High Castle, Transparent, and Mozart in the Jungle. On the other hand, the platform does have a history of extremely stylish flops like The Romanoffs and The Last Tycoon.
Although Amazon's TV offerings are still a little slimmer than some of the competition, they're gaining ground fast. They're an intriguing choice with a pretty broad range of ideas; sign up if you're curious to try new stories and branch out a bit.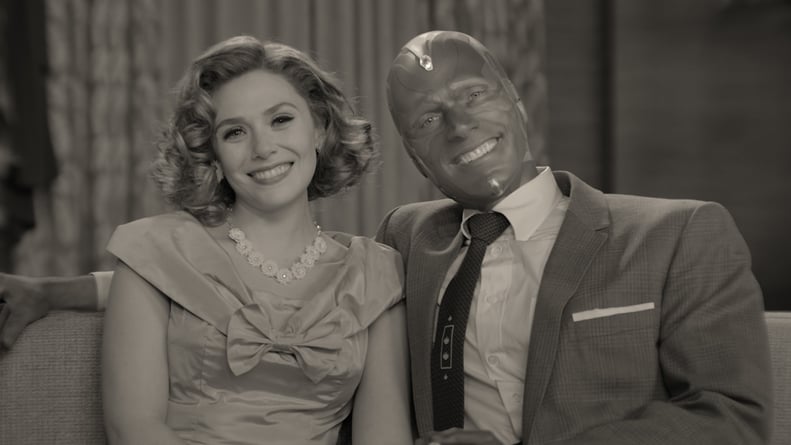 Disney+
Price: $7 per month
Disney+ was a wary experiment at first — how much could nostalgia really prop up a streaming service, after all? As it turns out, though, it's home to some surprisingly excellent and creative originals, most notably The Mandalorian and WandaVision. Although it hasn't turned out many of its planned original TV shows yet, due to pandemic-related delays, the few that it has have quickly become pop culture icons — and have resurrected the joys of week-by-week releases rather than binge-watching! Along with a rich back catalog of Disney, Marvel, 20th Century Fox, and Lucasfilm titles, the platform is quickly growing into a potential renaissance of Disney creativity.
HBO Max
Price: $15 per month
Out of all the new streaming services, HBO Max is the most promising by far. Part of that comes from its robust, attention-grabbing back catalog, packed with iconic shows like Friends and The West Wing, and part of it comes from its current deal with Warner Bros. to release all of the studio's 2021 movies on the streaming platform simultaneously with theatrical releases. Even without that, though, there's a lot to be intrigued about by HBO's growing streaming arm. It's absorbing some other WarnerMedia-owned segments, like DC Universe (Titans, Harley Quinn, etc.), while also streaming HBO originals. Keep an eye on HBO Max — its access to the whole WarnerMedia portfolio makes it a major player, even if its original slate hasn't caught up yet.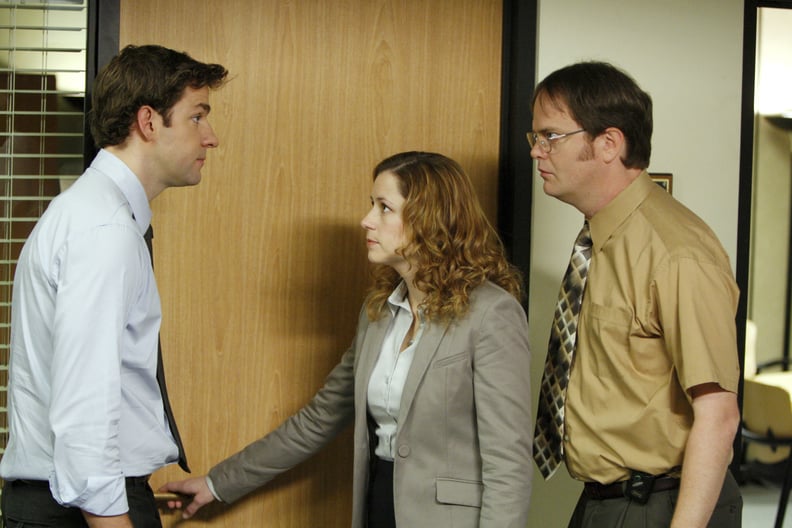 Peacock
Price: Free for a basic package, $5 per month for Peacock Premium, or $10 per month for Peacock Premium Plus
Peacock, the new streaming arm of NBCUniversal, is currently best known as the home of The Office, but there's much more to it than that. It's still growing its original programming slate, mostly with reboots of old sitcoms like Saved by the Bell and Punky Brewster, but its back catalog is excellent to make up for the gap. Old favorites like Downton Abbey, 30 Rock, Friday Night Lights, and even the Harry Potter movies are all available to stream, along with access to live sports events at the paid tiers. It's still in its early stages, but it's worth keeping an eye on.

discovery+
Price: $5 per month with ads, $7 per month to go ad-free
As one of the new kids on the streaming block, discovery+ is kicking off with a pleasantly and surprisingly robust library. It's actually an amalgamation of titles from several different linear networks, ranging from home and food networks to science shows to history and travel and more. It's pretty much the only streaming platform that is almost exclusively unscripted or how-to programming. You can get everything from warm-and-fuzzy home and food programs like Magnolia Table and Bobby and Giada in Italy to several spinoffs of the 90 Day Fiancé and Dr. Pimple Popper franchises. You can even get your favorite POPSUGAR workouts by streaming Class FITSUGAR and Dance FITSUGAR (as well as a whole range of content from POPSUGAR). Truly, there's something for everyone, if reality TV and a range of lifestyle content is your thing.
Paramount+
Price: $6 per month with ads, $10 per month to go ad-free
CBS All Access is on its way out, to be rebranded as the broader-scope Paramount+. All your favorites from CBS All Access, including Star Trek: Discovery, Star Trek: Picard, and The Good Fight, will be sticking around, along with access to more of the Viacom back catalog. The service is still playing catch-up in terms of originals; outside of pre-existing properties, it's hard a hard time launching new shows. Its upcoming slate is intriguing, though: a Yellowstone prequel, the spy drama Lioness, a reboot of The Game, and more. For now, it's the service that's worth it for its marquee shows alone, but you may uncover some hidden gems too.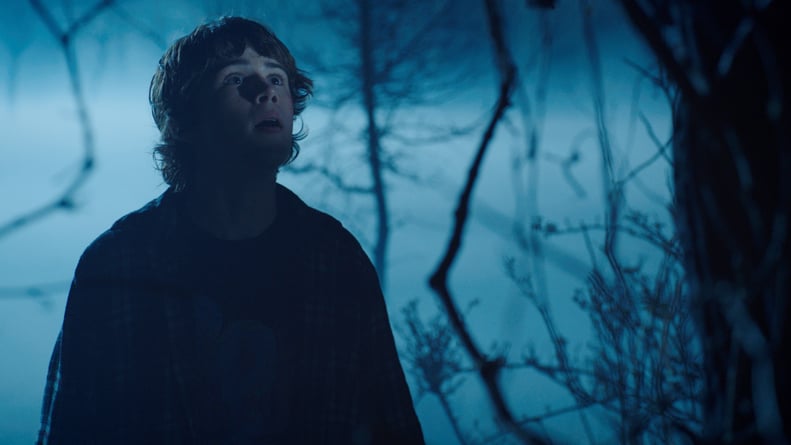 Shudder
Price: $6 per month
Horror fans are the target audience for Shudder, a niche streaming platform devoted to chills and thrills. For the most part, this is designed for deep-cut genre fans. Although some staples like Halloween and The Texas Chainsaw Massacre can be found on the platform, it's also packed with originals and exclusives that you might not hear about in everyday pop culture.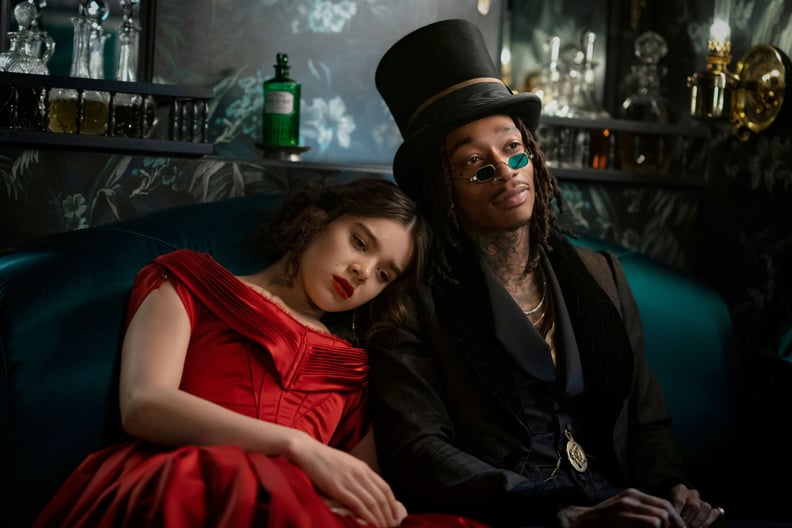 Apple TV+
Price: $5 per month
Apple TV+ is one of the cheaper streaming platforms, and in all fairness, it also has a narrower library. Where its competitors have large libraries of licensed content along with originals, Apple is just starting to get into the licensing game, with titles like Fraggle Rock and Peanuts. Instead, they've focused on originals like Dickinson, For All Mankind, The Morning Show, and Ted Lasso. It's been a bit of a mixed bag, but there seems to be a willingness to get creative and experimental from time to time — definitely worth keeping in mind.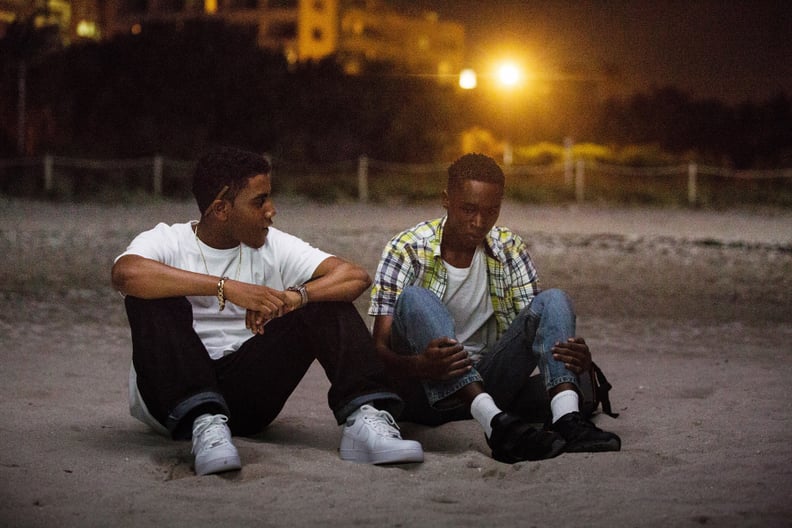 Kanopy
Price: Free with a participating library card, or as a student or professor at participating universities
Kanopy is one of the only streaming services that has a limited user pool: you can access its library of TV shows and movies at no personal cost, but only if you belong to a university or library that has paid for membership. It tends to skew more towards movies, with acclaimed titles such as Moonlight and Eighth Grade mixing among more niche films. The focus is predominantly on indie and classic cinema, in line with its quasi-educational ties.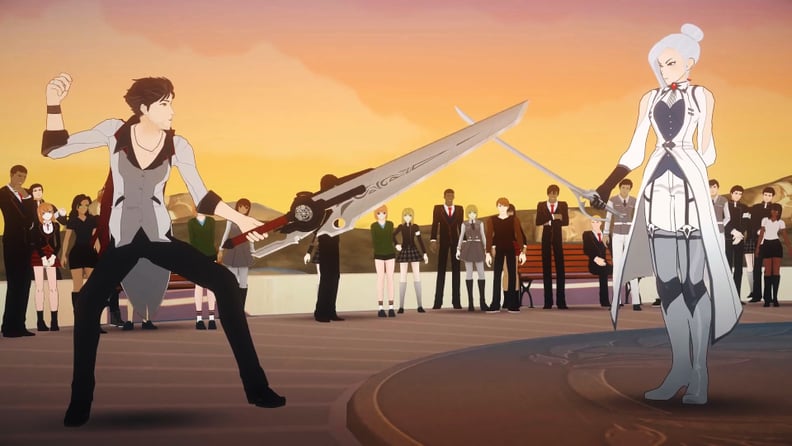 Crunchyroll
Price: Free with ads, $8 per month to go ad-free
Crunchyroll is a total haven for anime lovers! While other platforms might have a couple of licensed shows at a time, this animation platform hosts over 30,000 episodes of anime. It's absolutely a niche platform, with nothing except Japanese anime (and a few live-action Japanese shows), but it's also a community: the service also hosts several events and sells merchandise for a complete fan experience.
CuriosityStream
Price: $3 per month
As its title implies, CuriosityStream is a streaming platform designed to appeal to the brain. It's dedicated solely to nonfiction programming, with documentaries across seven major categories: science, history, technology, nature, society, lifestyle, and kids. Think of it as the streaming equivalent of going down a Wikipedia rabbit hole, except much more lively and entertaining!
YouTube TV
Price: $65 per month
YouTube TV is less a traditional streaming service and more of a streaming replacement for cable TV. That's why the price tag is so high: the idea behind the service is to be able to stream several dozen channels, even live, as if you were watching on a cable TV package. It includes the local affiliates of all the major networks, plus plenty of cable channels, live sports, and more. Plus, it even comes with unlimited cloud-based "DVR" storage to watch delayed broadcasts of your favorites. It's not a platform for original programming (the few YouTube originals have been on YouTube Premium, a separate service that costs $12 per month), but if you've been thinking about cord-cutting but are nervous about losing live broadcasts, it's an option to explore.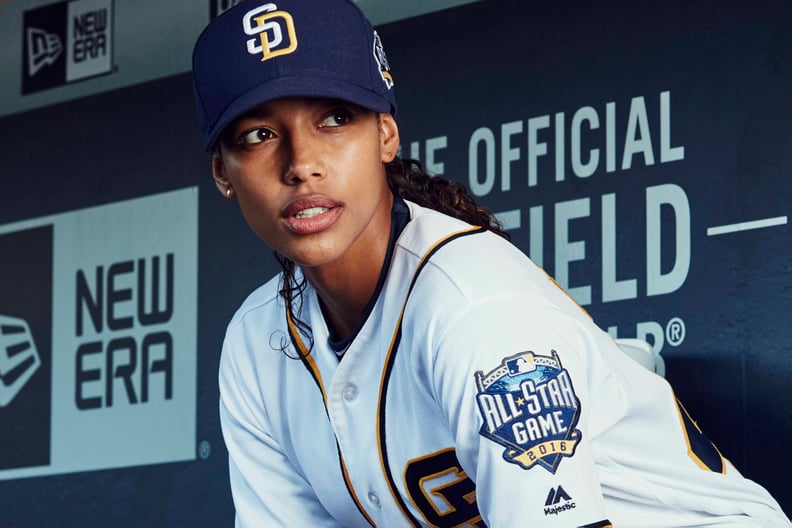 Tubi
Price: Free with ads
Tubi has one major advantage over much of its competition: it's free. By "free," we really do mean "free": there are commercials, but that's it. There's a pretty eclectic selection of TV and movies on the platform. For the most part, it seems to skew heavily towards old-school sitcoms. You can find all those old comedies like The Dick Van Dyke Show, Green Acres, The Beverly Hillbilles — if you used to watch it on basic cable early in the morning, it's probably on Tubi. But there are also a few recent cult faves, like Pitch and Bunheads. Tubi is definitely not the platform to keep up with the latest hits, but it has a great selection for nostalgic favorites.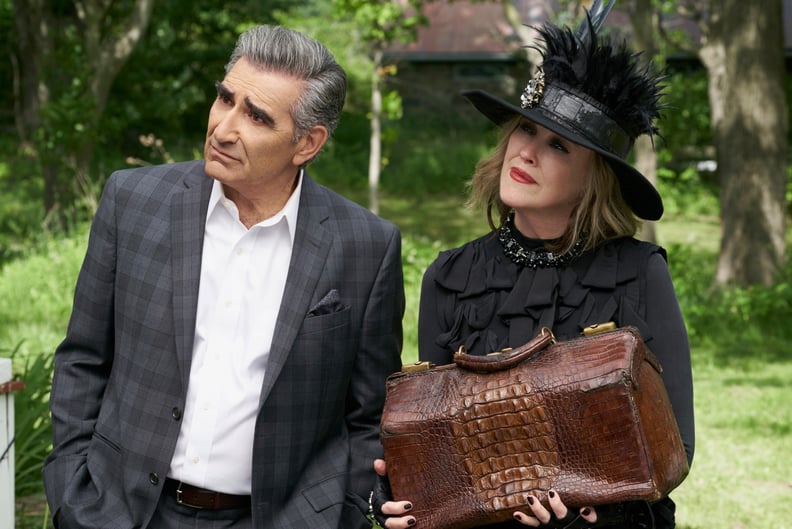 IMDb TV
Price: Free with ads
IMDb TV is another easy way to stream for free and actually find some shows you want to watch! There's no catch here — you can sign up for a free account, and, as long as you don't mind commercials, you can get to watching a ton of licensed TV shows and movies right away, without any hidden costs. It's not just a bunch of junk shows you've never heard of, either! You can stream hits like Schitt's Creek, old favorites like Mad Men, Ugly Betty, and Private Practice, and even dig deep into the vault for classic shows such as Bewitched and Little House on the Prarie. True, there's a shortage in terms of current, buzzy titles, but to catch up on older shows, it's tough not to love a totally free way to stream.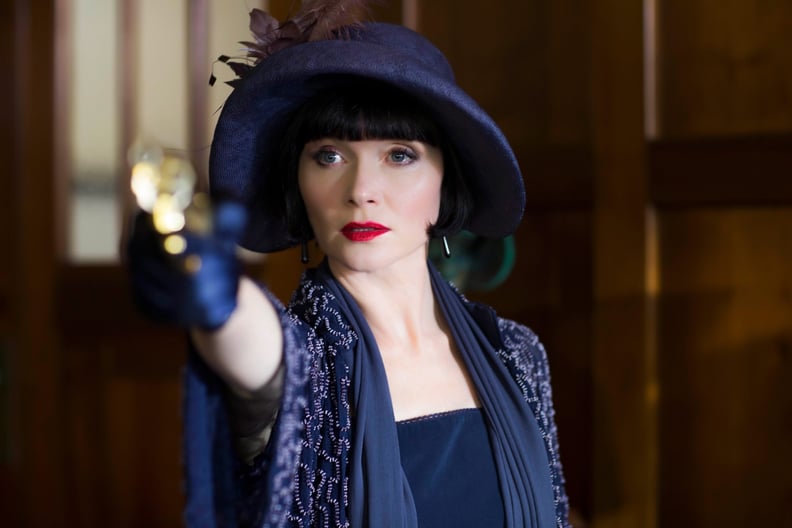 Acorn TV
Price: $6 per month
If you're a fan of imported shows, especially mysteries and dramas, then Acorn TV is probably a great add-on streamer for you. The service focuses on shows from the UK, Australia, Canada, and more, and it heavily skews towards mystery shows (although that's not all that's on there). Cult favorites like Miss Fisher's Murder Mysteries and Bomb Girls live alongside a robust library of murder mysteries and originals like Deadwater Fell and The Nest. There are a few comedies and documentaries, but the bulk of the platform is dedicated to thrillers and mysteries of all stripes.