Between Friends on Channeling Nostalgia With New EP Cutie
Brother-Sister Duo Between Friends Are Building Their Own World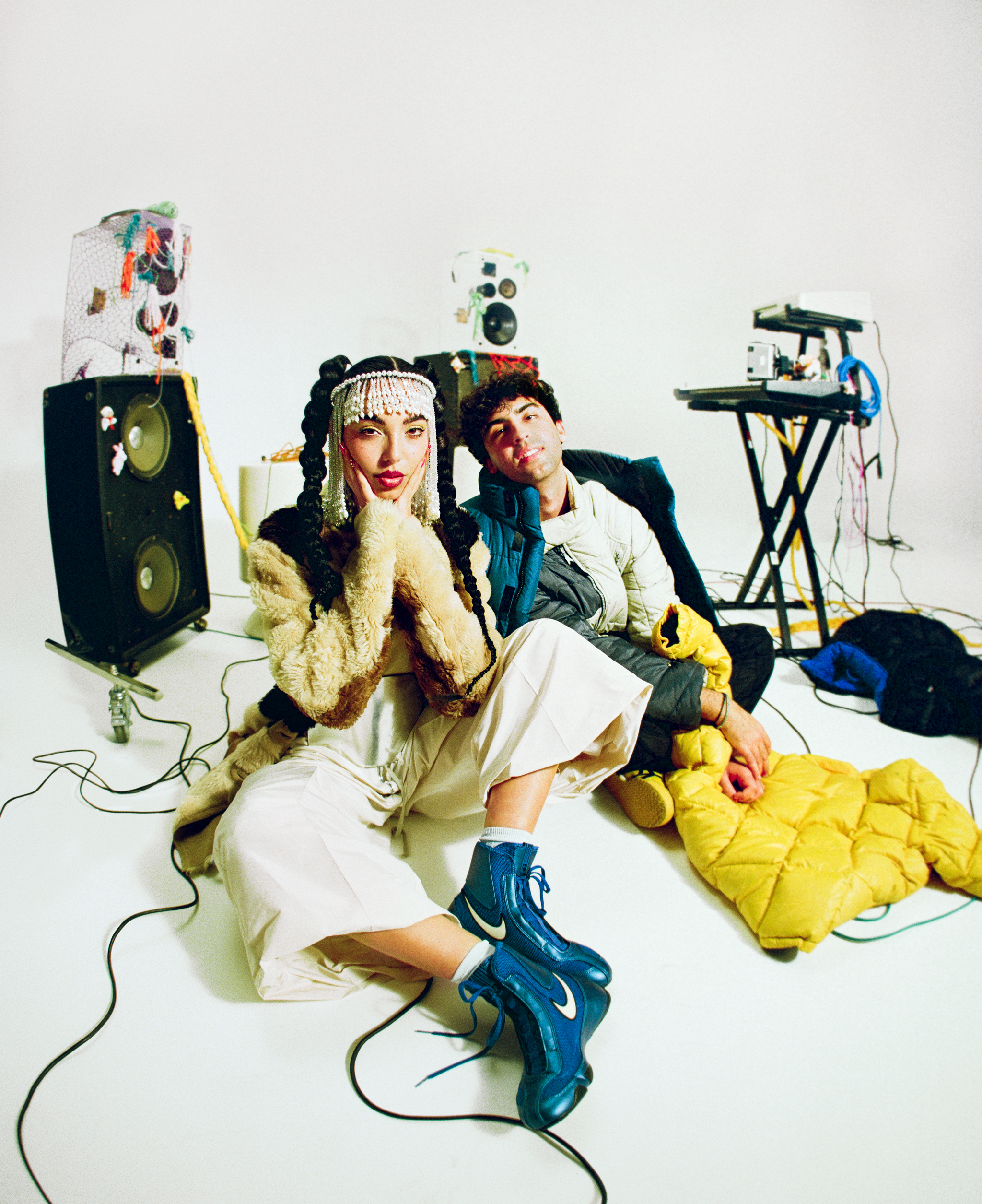 Image Source: Lauren Leekly
It's not hard for Brandon and Savannah Hudson, best known as experimental pop duo Between Friends, to find creative inspiration. POPSUGAR sat down with the self-taught siblings nearly a month after the release of their nostalgic EP, "Cutie," and their appearances opening for Halsey and performing at the Governor's Ball in New York City. Drawing visual cues from classic '90s television programming on MTV and Nickelodeon, the two describe their new vibrant nine-song project as "equal parts EP and modern-art installation."

Between Friends were introduced to the world in 2017 with their debut single, "Suburban Wonderland," which has amassed over 12 million streams (and counting) across platforms. Since then, Between Friends have expanded beyond their hypnotic sound production and catchy lyrics. The LA-based siblings use the outlet as an umbrella to facilitate all of their creative ideas and endeavors. In addition to music, they design apparel, build sets, and produce their own video shoots. "We want to build our own world," Brandon says, "a colorful place where anything and everything is possible." It's always been this way for the brother-sister pair. "Our parents were always the most supportive of anything that we wanted to try. It was like, 'You want to build a rocket ship? Go build a rocket ship.' There were no limits on our creative thoughts and the things that we were interested in," Savannah tells POPSUGAR. "It always felt like Phineas and Ferb. I feel like that's a good comparison," Brandon chimes in.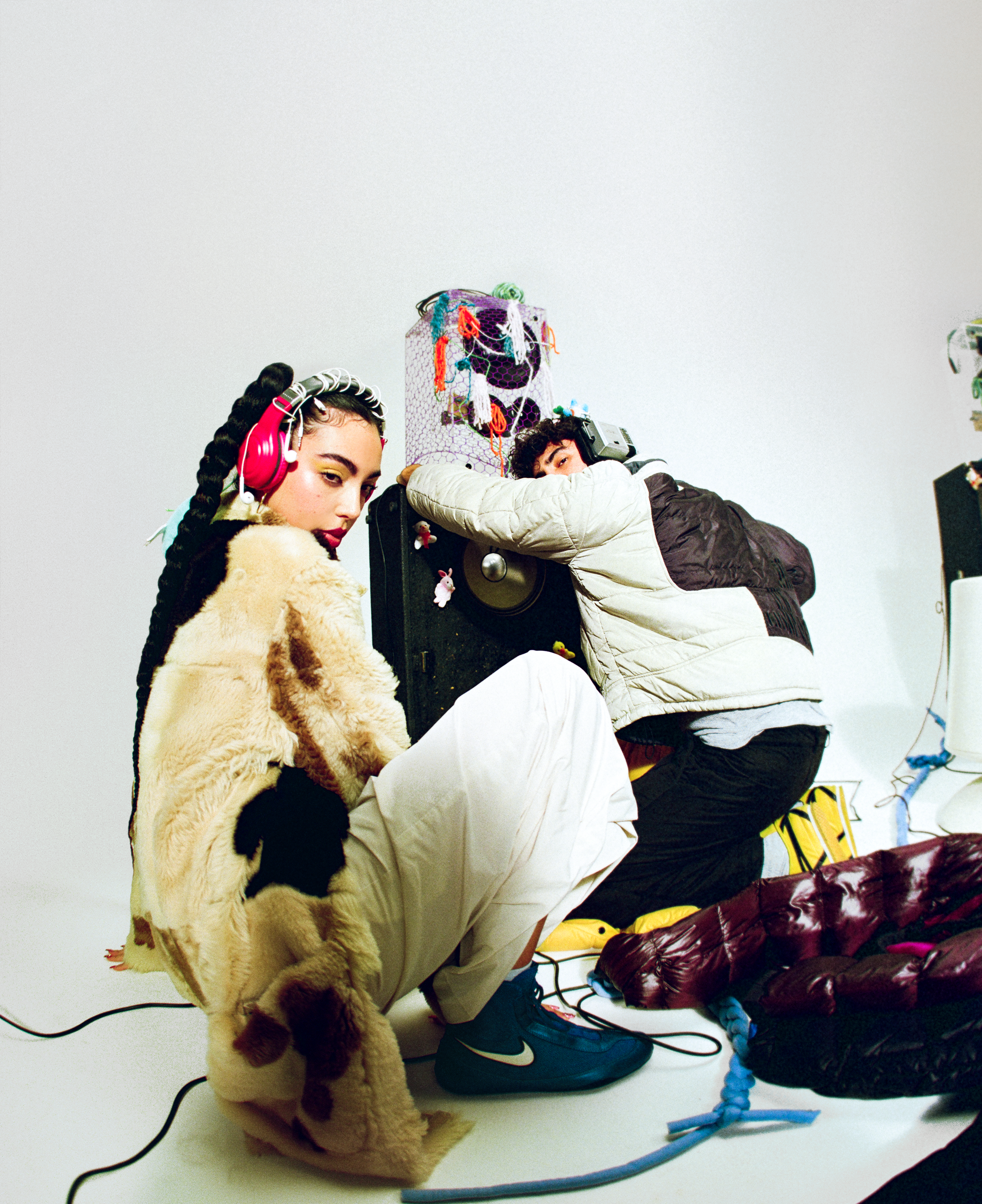 Image Source: Lauren Leekly
"We want to build our own world, a colorful place where anything and everything is possible."

Although they've been creating for years, this latest project is especially unique to the Hudsons. "This project came together once we were in our solid years of, 'OK, this is what we like. This is what we want to make.' We've been in so many projects. We've toured many times. But with this project, it's so special to us that everything feels like the first," Savannah says. Each project comes with its own creative process, and for "Cutie," the siblings were laser focused in their approach. "We could tell when we would start to make something if we thought it was for this project or not. We probably had 12 to 14 songs, and we were like, 'OK, no to this, no to that. We like it, but it's not 'Cutie.'' For some reason this project just had a mind of its own. The songs that felt right, we just stuck with them," Savannah tells POPSUGAR. "We like everything to feel like one solid project. When you get in the car, we want you to put it on from start to finish and listen to it."
Inspired by MTV's first-ever broadcast, the creatives are tying together the project with visuals that feel like episodes from their own network's programming. They call this "Cutie TV," a take on modern music television. Brandon tells POPSUGAR, "We have a good group of friends who we like to work with. We call ourselves the 'AV club,' and we just make videos together. With the 'Cutie' visuals, we were able to do a lot more with our friends and try new things, which was amazing."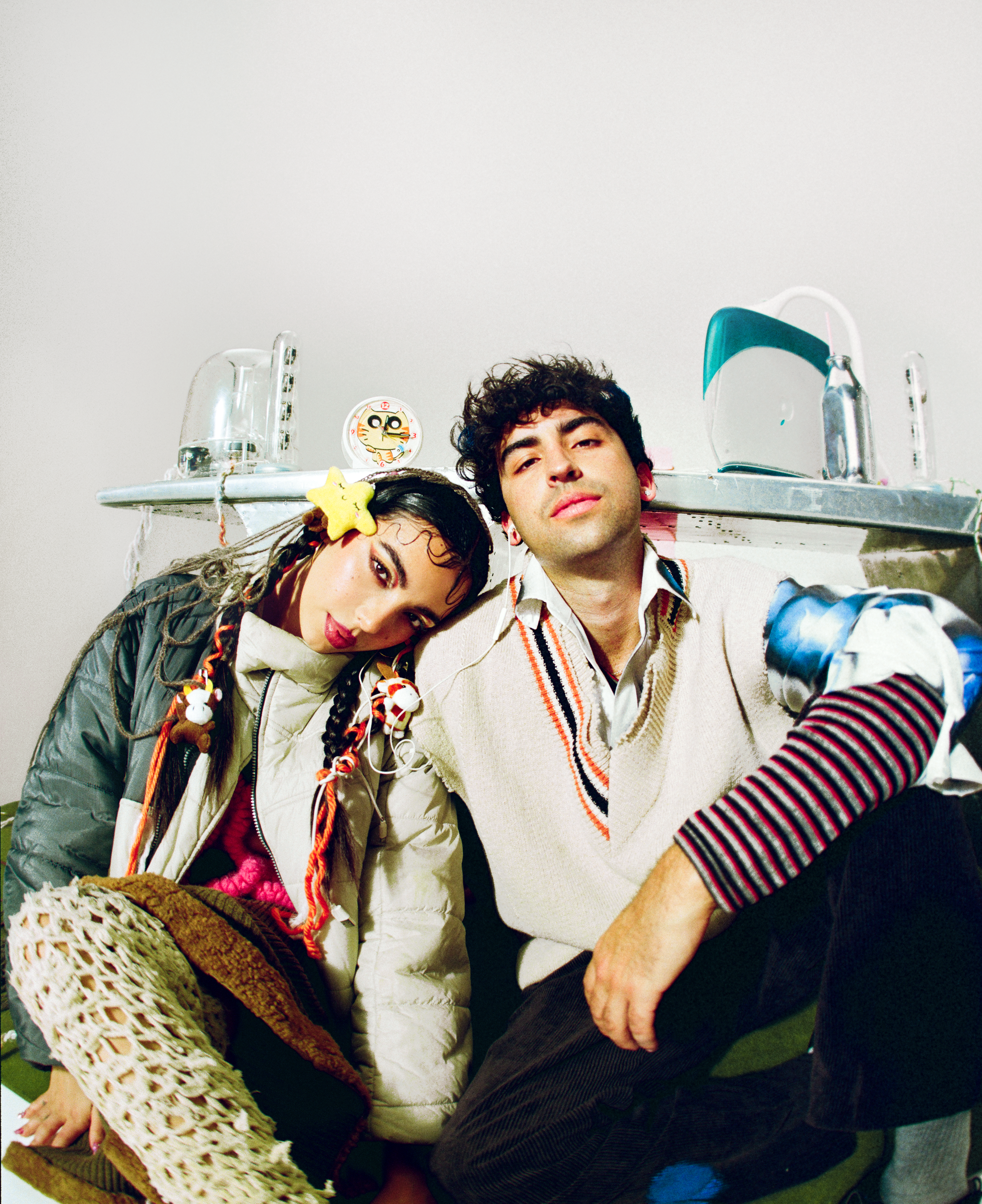 Image Source: Lauren Leekly
What's next for Between Friends? They just announced "our first tour" this upcoming fall, a five-week stretch with one-night-only shows across six cities in the US and Canada. "The goal with this tour is to connect on smaller stages and be with these new friends who we haven't had a chance to spend time with. It's going to be really fun and personal. It'll feel like we're all in a bedroom studio or something," Brandon tells POPSUGAR. Savannah adds, "We're just really excited to have 'Cutie' out. We hope that people like it and want to listen to it in the car with their friends. We want people who become fans of us to know that we all just want to be friends, continue to be creative, and learn new things about each other."
Stream "Cutie" here, and check out the "Try" music video ahead.