A24's Bodies, Bodies, Bodies Movie Trailer
The Trailer For A24's Dark Comedy "Bodies, Bodies, Bodies" Has Arrived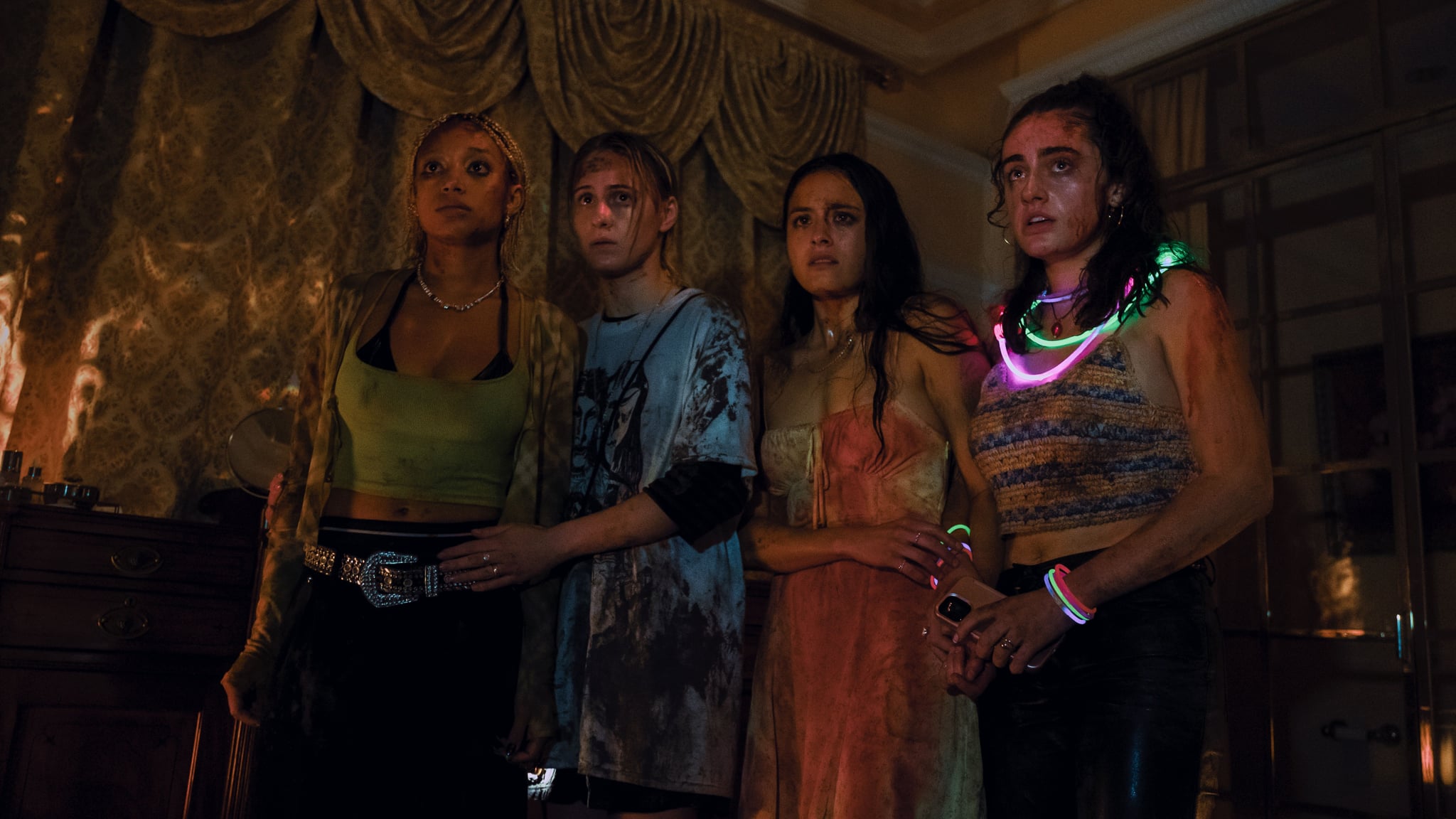 Image Source: A24
What happens when you put a group of rich 20-somethings in a remote mansion during a hurricane? A whole lot of trouble in a deadly party game, apparently. In A24's latest horror flick, "Bodies, Bodies, Bodies," Gen Z flips satire on its head when one festive gathering goes "very, very wrong."
The trailer for the film — which stars Amandla Stenberg, Maria Bakalova, Pete Davidson, Myha'la Herrold, Rachel Sennott, Lee Pace, and Chase Sui Wonders — arrived on April 26, and the dark comedy already has us guessing who the killer may be. In the minute-and-a-half clip, the group of friends, stuck indoors on account of a storm, decide to play a game, but it has some unexpected consequences. "Guys, I get so stressed out every time we play this," Wonders's character says. "Someone always ends up crying."
According to Stenberg's character, the rules of the game seem simple: If you draw the piece of paper that has the "X" on it, then you're the murderer. Everyone else just has to avoid being killed. Easy, right? But things get complicated when someone from the friend group actually winds up dead.
The twists and turns in "Bodies, Bodies, Bodies" keep viewers guessing who might be behind the deadly ploy, but the plot also examines backstabbing and fake friends as the group work together to solve the dangerous mystery. The film, directed by Halina Reijn, hits theaters on Aug. 5. Watch the trailer for "Bodies, Bodies, Bodies" ahead.
"Bodies, Bodies, Bodies" Poster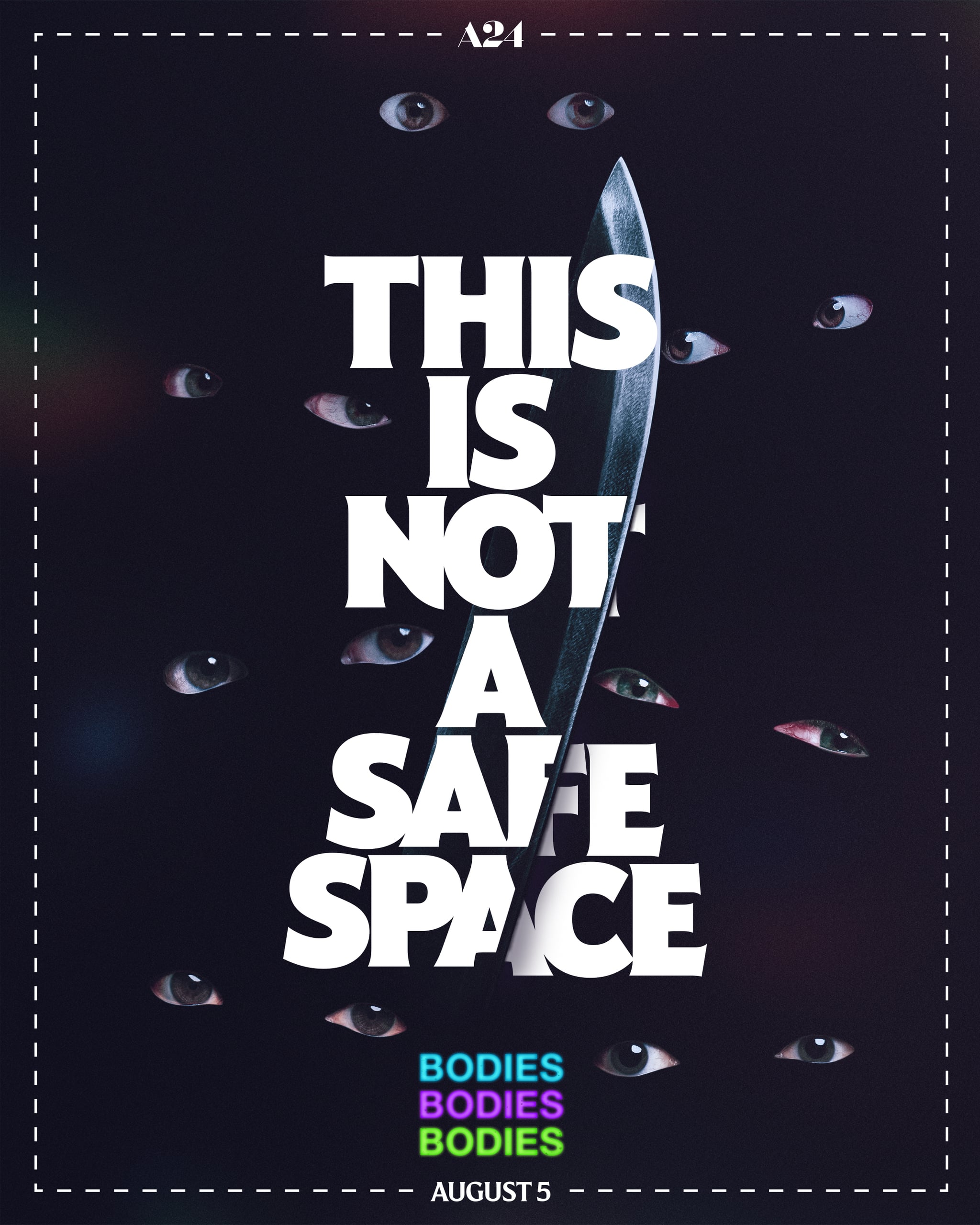 "Bodies, Bodies, Bodies" Trailer