Brandon Black on Being Madea's First Gay Character
Brandon Black on Being the First Gay Character in a Madea Movie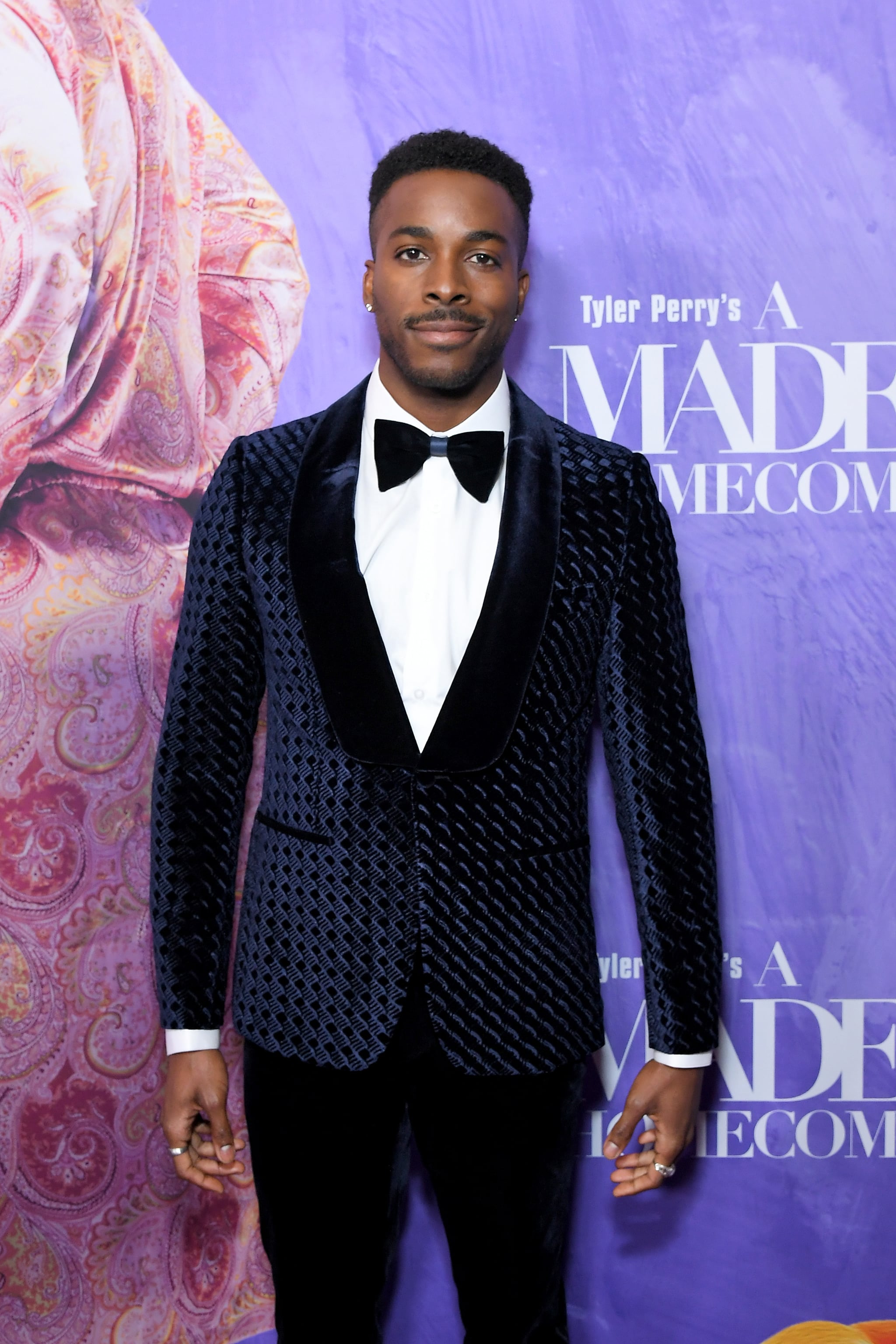 Tyler Perry's "A Madea Homecoming" is the first movie in all of the 10 franchise films to feature a gay character. Brandon Black stars as Tim, Madea's great-grandson, in the new Netflix film. Fresh from college graduation, he makes the anxiety-inducing decision to come out to his family.
Perry has long been criticized for homophobia and misogyny in his films, leading to skepticism about how Tim will be portrayed. In an interview with Entertainment Weekly, Black responded to the criticism. "I know there's been some talk about whatever people think about other works of [Perry's] in the past, but I knew that, for me, I was proud to be Tim and to play it in this way because this is something not far from my own life . . . I don't feel like I'm making some mockery out of my sexuality or something — I don't feel that way at all. I think the movie handled it perfectly."
Black also revealed that he didn't know he was the first to step into those shoes until after he was cast. "It's really exciting that this movie with this many eyes on it is going to have a gay, Black character who is sure of himself," he continued. "Tim knows himself and it's now time to bring that information to his family. I want people to know that when you're at that place, you gotta just feel the fear and do it anyway."
Black noted that he hopes his character makes everyone feel seen. "I hope, straight or gay, you see yourself in Tim. I hope that straight people see that this is just another dude or whatever, and for gay people, I hope that they see that owning yourself can pay off," he told Entertainment Weekly. "And that's what your goal should be, to be solid in yourself."
"A Madea Homecoming" is available to stream on Netflix now.