There's a Brideshead Revisited Television Remake in the Works Courtesy of the BBC and HBO
In can what can only be described as dream television news, it's been announced that a new adaptation of Evelyn Waugh's Brideshead Revisited is in the works, with Luca Guadagnino at the helm as director and writer.
The period drama will see the Call Me by Your Name filmmaker direct a star-studded cast that includes Andrew Garfield, Joe Alwyn, and Rooney Mara in what will be the third adaptation of Waugh's classic novel. The story was first adapted for TV back in 1981 as an 11-part series starring Jeremy Irons, and then again in 2008 as a feature film. The upcoming version, which will reportedly be a TV miniseries, will be a joint production between the BBC and HBO, as was I May Destroy You. According to Deadline, BBC drama controller Piers Wenger has been in conversation with Guadagnino about the adaptation for two years and flew to Italy earlier this month to discuss the project with him. Here's everything we know about the exciting production so far.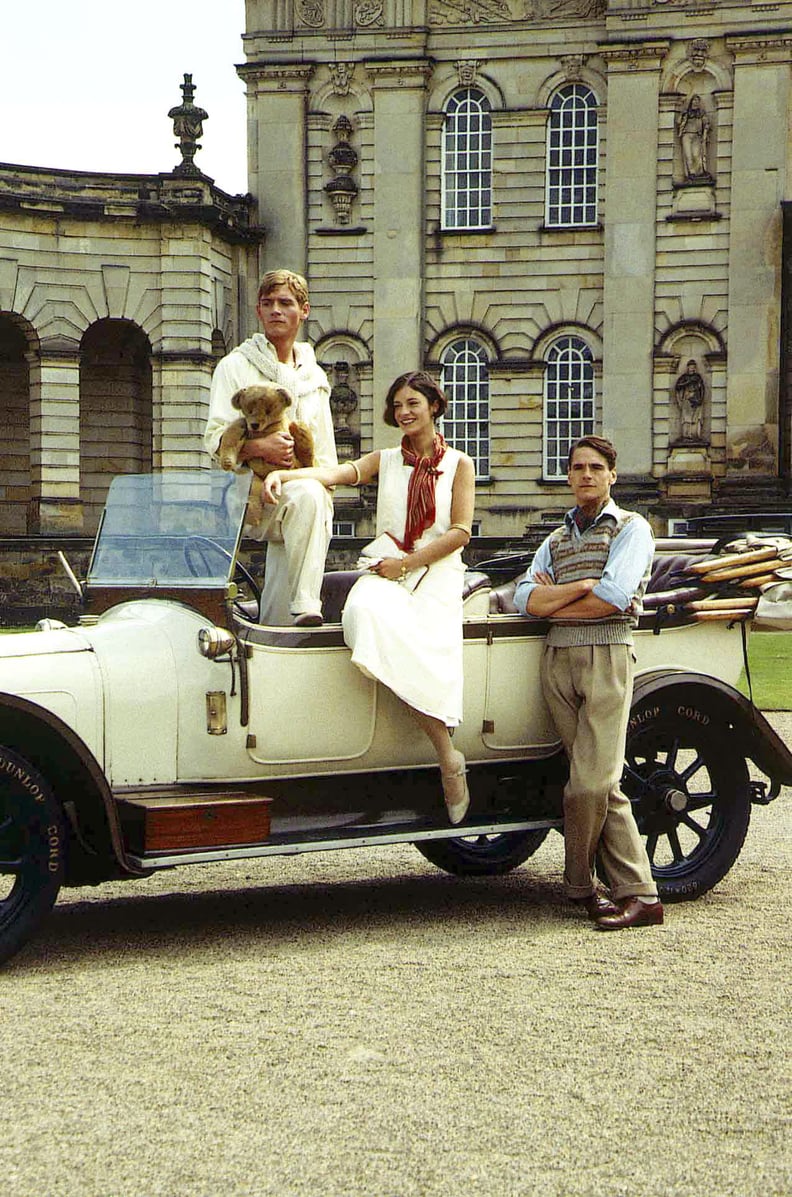 What Is Brideshead Revisited About?
Set in Britain between the two world wars, the story follows Charles Ryder and his infatuation with the wealthy Flyte siblings — and the rapidly disappearing world of privilege the siblings inhabit. After befriending the flamboyant Lord Sebastian Flyte at Oxford, Charles is invited to spend the summer at the family's ancestral home, Brideshead Castle, where he meets Julia, Sebastian's sister, as well as the rest of the Flyte family, setting in motion a series of events that change the trajectory of Charles's life.
The book, which was first published in 1945, explores some pretty hefty themes including nostalgia, Catholicism, and sexuality, as Charles forms intimate relationships with both Sebastian and Julia throughout the course of the novel. It's also a story of upper-class decadence with lots of indulgence and a fair bit of debauchery.
Who Will Be in Brideshead Revisited?
Andrew Garfield is set to play Charles Ryder, while Joe Alwyn, who starred in the Oscar-winning film The Favourite, will take up the role of Sebastian Flyte. Sebastian's sister, Julia, will be played by Rooney Mara.
Ralph Fiennes, who starred in Guadagnino's A Bigger Splash, will reportedly play the patriarch of the Flyte family, Lord Marchmain, while Cate Blanchett is said to be in negotiations to play Lady Marchmain. We've got our fingers crossed Blanchett does sign on for the project, if only to see a reunion between her and Mara, who both starred in 2015's Carol.
When Is Brideshead Revisited Out?
Production for Brideshead Revisited is set to begin in spring 2021, with filming taking place both in the United Kingdom and Italy. With that in mind, we're guessing we can probably expect to see this new adaptation hit our screens in either late 2021 or 2022.
That's all the information we have for Brideshead Revisited so far, but we'll keep you updated with further details as they are announced.