Joaquin Phoenix and Rooney Mara Name Baby Boy River
Joaquin Phoenix and Rooney Mara Name Their Newborn Son in Honor of His Late Brother, River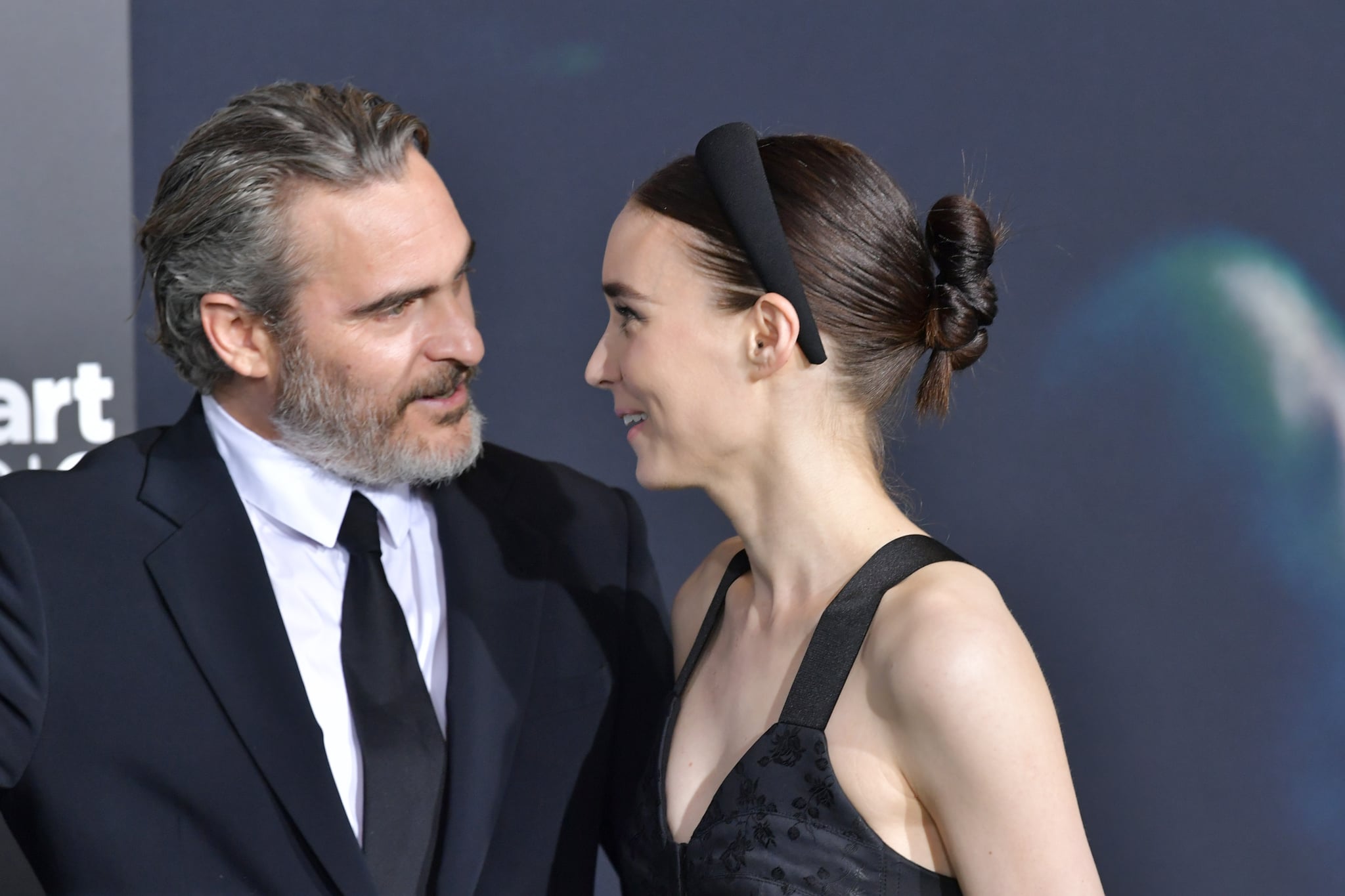 Congrats to Joaquin Phoenix and Rooney Mara, who recently welcomed a healthy baby boy into the world and chose to name the little one after Joaquin's beloved late brother, River Phoenix.
The news of baby River's birth was announced by director Victor Kossakovsky during the Zurich Film Festival while promoting the film Gunda, on which Joaquin is an executive producer. "He just got a baby, by the way, his name was. . . . a beautiful son called River, so he cannot promote [the film] right now," he said.
The Joker and The Girl With the Dragon Tattoo actors met on the set of Her in 2013 and kept their relationship very low-key until becoming engaged in May 2019. Although the pair did not announce their pregnancy, it was confirmed by the public when Rooney was seen with a baby bump in early 2020.
Joaquin's brother River died in 1993 of a drug overdose outside of a West Hollywood nightclub. At the time of his death, he was also filming Dark Blood, which was released incomplete in 2012. Joaquin has opened up about the deep bond he shared with his brother in multiple interviews and speeches, so it's a beautiful tribute to River that his legacy continues with his nephew.