Cecil Hotel: Who Is Morbid, aka Pablo Vergara?
Crime Scene: How Sleuths Connected Morbid the Death Metal Musician to the Elisa Lam Case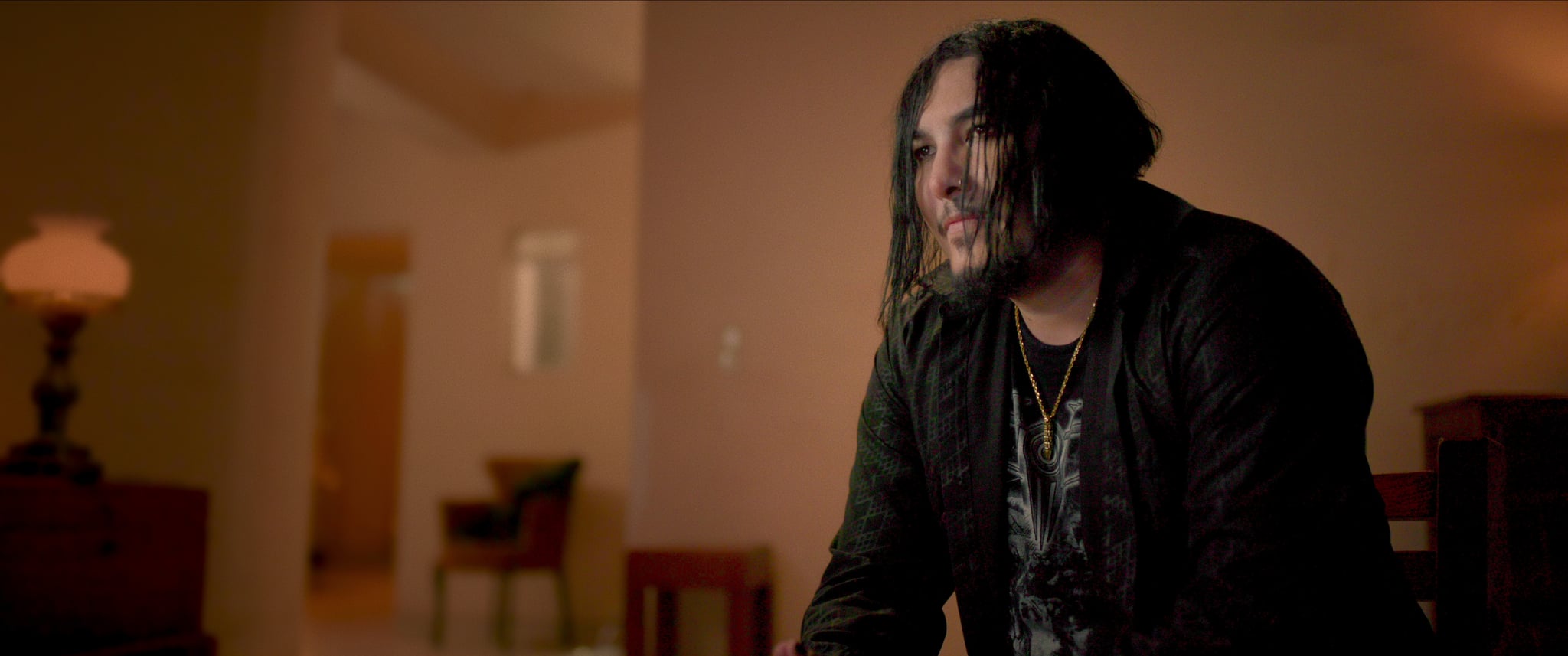 The black metal musician Morbid unexpectedly found himself in the middle of the tragic and bizarre Elisa Lam case when people started lurking around his YouTube channel. Web sleuths found a video of Morbid, whose real name is Pablo Vergara, at the Cecil Hotel a year before Elisa Lam's death. In Netflix's Crime Scene: The Vanishing at the Cecil Hotel, we hear from Vergara in episodes three and four as he unpacks how the unofficial internet true-crime investigation caught him off guard and put him through a personal whirlwind. So how did Vergara fit into the story? Here's how the case unfolded for him.
Morbid's channel, now defunct, displayed an obsession with violence and death. Crime Scene sifts through some of his past footage that seemed to have connections with Lam. Vergara had a video where he performed with pictures of Ted Bundy and the Black Dahlia in the background. (The Black Dahlia was rumored to be last seen at the Cecil before her death.) He also had a song about a girl dying in water. In one music video released shortly after Lam's death, a young girl runs away from him until she's murdered. After some amateur detectives connected the dots, people became suspicious about Morbid's intentions — was he trying to drop hints about a crime he committed?
Vergara explained in Crime Scene that one of his friends initially messaged him about how a Taiwanese news channel called him a suspect for murder soon after the hotel found her body in its water tank. By Vergara's account, he received hundreds of messages about how he killed the 21-year-old Canadian student. At one point, the PGR, or the FBI of Mexico, even came to his home and asked him if he had made any blood sacrifices. He realized that people found his video of the Cecil Hotel, where he stayed for three days in 2012, a year before Lam's death. According to Vergara, he was actually in Mexico working on an album when Lam died.
Vergara responded by posting a video as Morbid, telling viewers that he was innocent. But people ended up flagging his accounts, which led to his YouTube, Facebook, and email getting terminated. In Crime Scene, Vergara explained how this was a painful experience that led him to try to take his own life and ended with him in a psychiatric hospital.
While the Morbid channel no longer exists, Vergara has posted videos under Dynasty of Darkness, which is his band, and a personal page under his own name. In addition to his music career, Vergara is also a filmmaker. According to a blog from the New York Film Academy (Vergara's alma mater), he won an award at the International Film and Metal Festival for the film Necromurder in 2019.
Image Source: Getty / Michael Bezjian / Contributor